Step 1: Open your Dashboard and navigate to Jobs>>Job Create.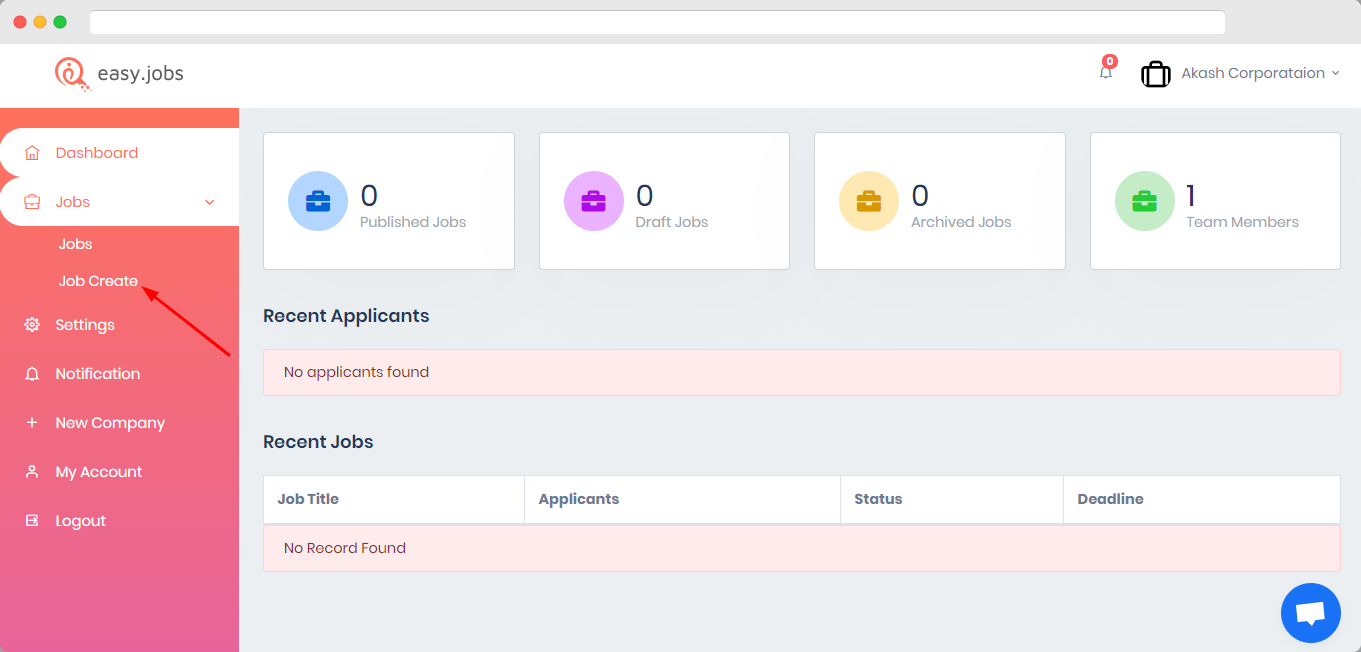 Step 2: This will take you to the "Add New Job" dashboard which has three Tabs i.e. Information, Details, and Facility.
Step 3: From the 'Information' Tab, fill out information such as Job Title, Number of vacancies and the Expiration Date for Application.
Step 4: From the 'Details' Tab, write a concise description of Job Requirements, Job Responsibilities, and Required Skills. Using our Editor,  you can apply text formatting, add images and add every other styling you could add using any Word Processor.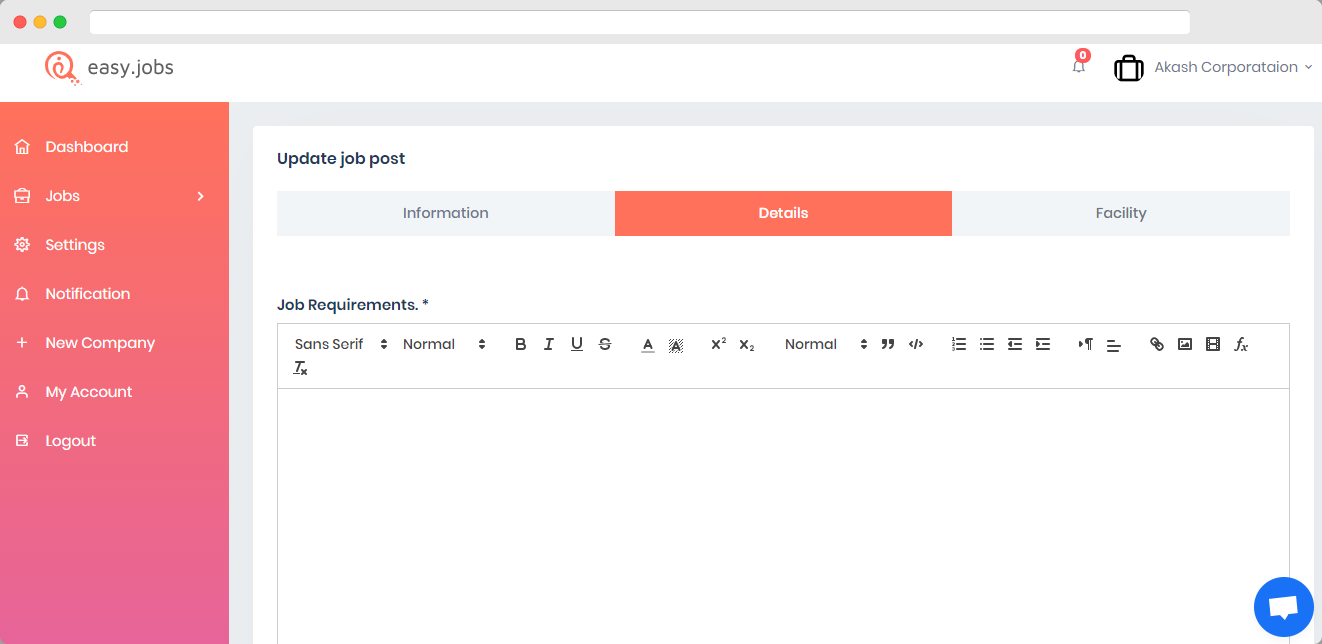 Step 5: From the 'Facility' Tab, fill out information such as Salary, Working Hours, Yearly Bonus and Leave.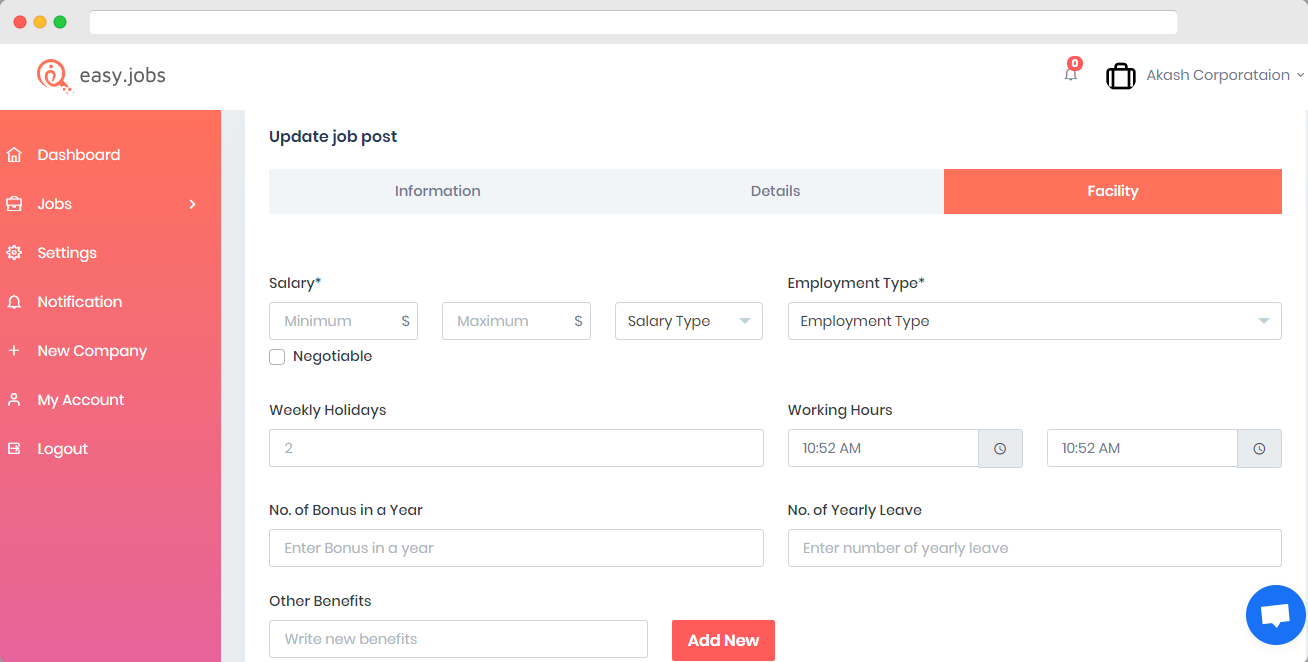 See how your job looks on your career site and start promoting your new job post to get more candidates.