With easy.jobs, you can instantly configure candidate select or reject emails and send them to any new recruits straight from your dashboard in just a single click.
How To Configure Candidate Onboarding Emails? #
Check out the complete guideline below to learn how to configure and send candidate onboarding email with ease.
Step 1: Set Up Onboarding Email In easy.jobs #
First, log in to your easy.jobs account and navigate to the Settings→ Email Setup option from the dashboard as shown below. It will take you to this page from where you can configure your candidate onboarding email.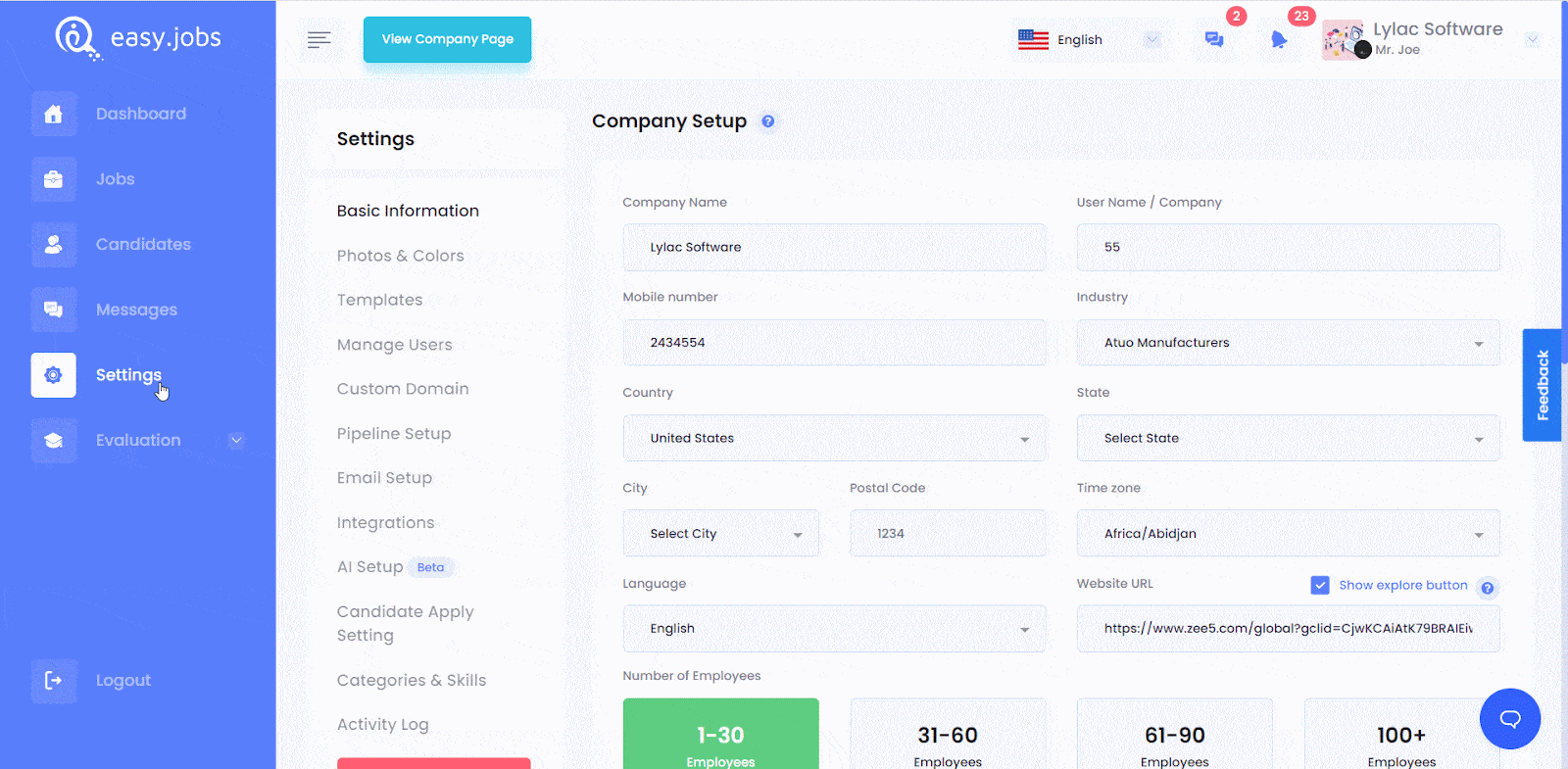 Here, you will find default email templates for different purposes. Ensure the 'Candidate is onboarded' option is enabled. If not, click on the toggle button to turn it on.
Step 2: Add Your Onboarding Message #
After completing the above step, click on the Pencil Icon to modify your email template. You should see a pop-up appear on your screen where you will be able to customize the default template. Add your own content to create your custom onboarding message template and click on the 'Update' button on the popup to confirm.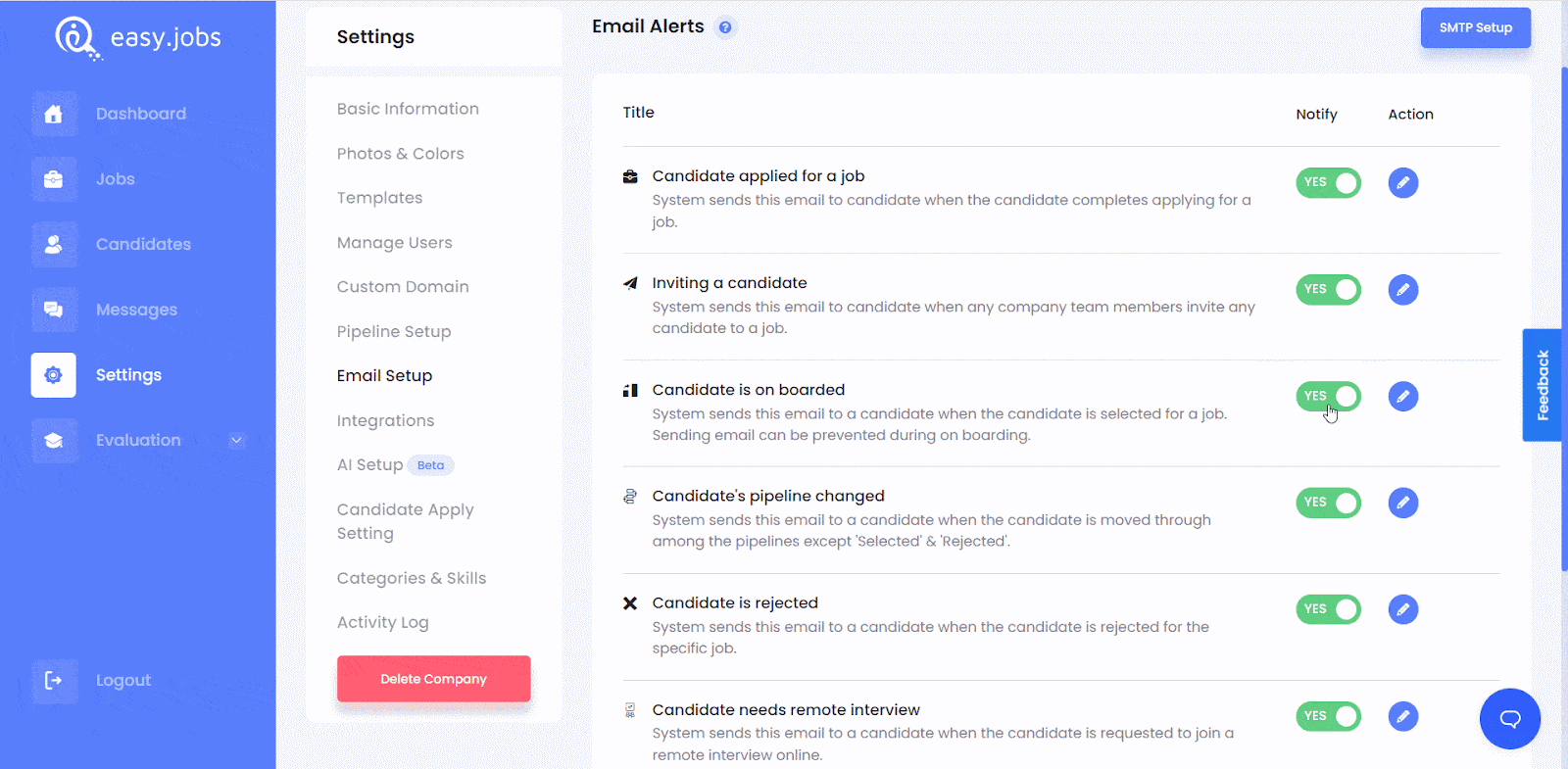 Note: If you don't want to notify candidates about onboarding notifications then you can just turn off the candidate notification option by disabling the 'Notify' toggle button.
If you have followed all the steps, congratulations! You have successfully learned how to configure candidate onboarding email setup settings in easy.jobs.Need any help? Feel free to contact us or join our Facebook Community for more.