easy.jobs, your favorite hiring management solution has brought more advanced and helpful changes in the user role permission section. Now you can customize permissions for team members in more detail and micro-manage them to have better control over your workflow. Moreover, Easy.Jobs has categorized permissions that will make it easier to assign different permissions to each team member efficiently. 
Let's have a look at the new interface of the permission section.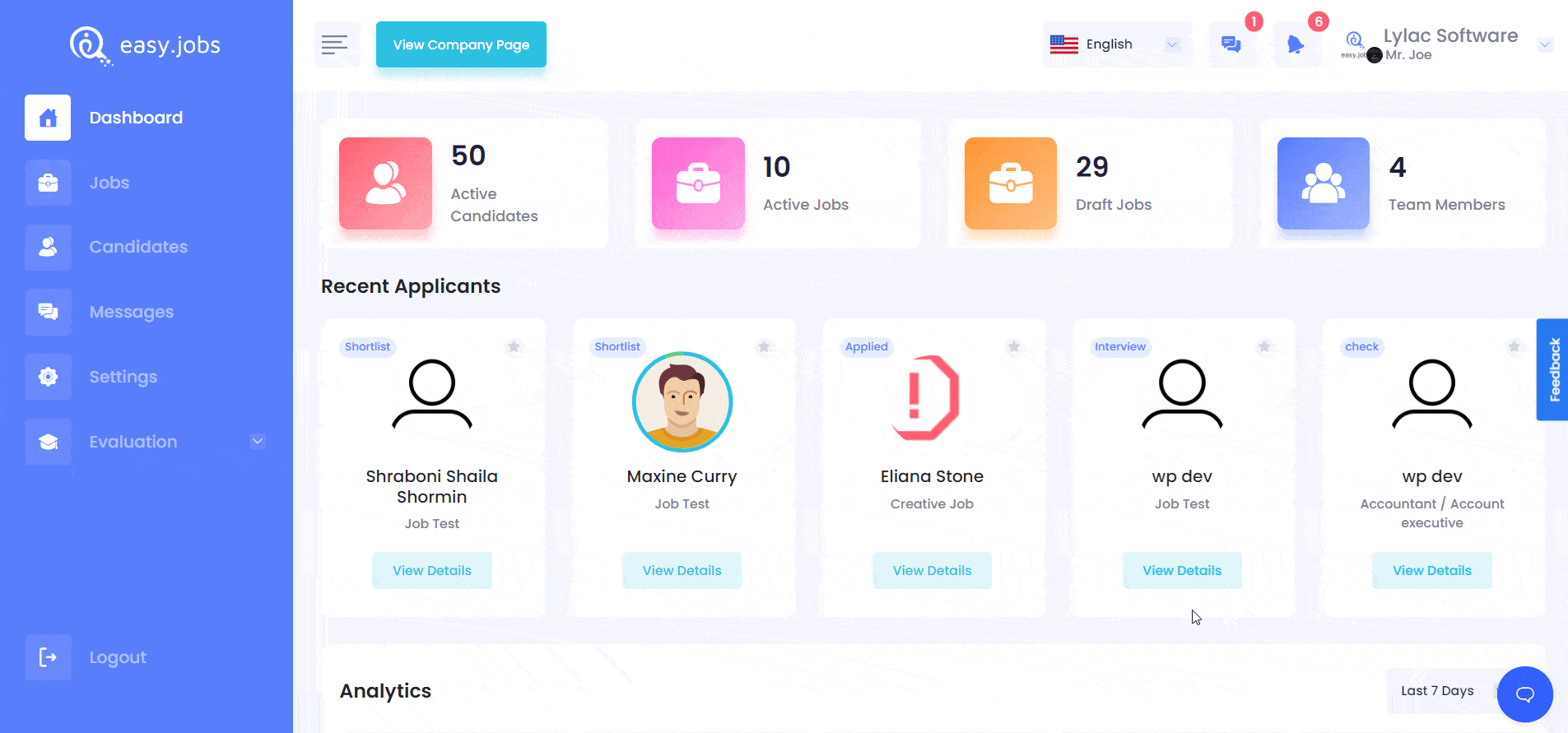 How To Find Easy.jobs User Role Permission Assign Panel?  #
Log in to your Easy.Jobs dashboard. Then go to Settings → Manage Users and select the 'Edit' icon to see the new permission panel. 
What Are The New Permissions Added To Manage Users?  #
Easy.Jobs has categorized all the permissions into 3 categories: Jobs, Candidates, and Settings. Check out the new permissions below. 
Jobs: In this category all the job-creating, managing, viewing permissions are available. 
View Jobs:

The user can view all kinds of jobs.

Manage Jobs:

The user can create, edit, delete, edit pipeline & archive jobs.

Publish Jobs:

The user can publish, re-publish any job.
Candidates: In this category, you can change permissions for specific tasks such as candidate management, organizing them, removing or adding candidates, etc. 
View Candidates:

The user can search, view & export details of candidates. In addition to this, the user can add or delete notes to candidates.

Delete/Remove Candidates:

The user can remove any applied & pending candidates from jobs.

Organize Candidates:

The user can update the recruitment pipeline and move candidates from one stage of the pipeline to another, invite candidates, manage candidates' attachments & converse with candidates.
Settings: Other additional settings-related permissions can be customized from here. 
Manage Company:

The user can manage all information of the company like basic information, logo, photos, colors, theme, activity log, and more.

Manage Team:

The user can invite & manage team members. Users can also manage permission for each team member.

Pipeline Setup:

The users can create new recruitment pipelines or edit existing ones. 

Email Setup:

The user can create email templates or customize email templates for different stages of the recruitment process.

Candidate Apply Settings:

The user can set login options and manage custom required fields for job applications.

Screening Questions:

The users can add and manage screening questions.

Quiz:

The user can add and manage quiz sets for different job postings.

Assessments

: The users can Create/ edit assessments for candidates.

Other Settings:

The users can set up custom domains, manage App keys, integrations & company verification.
Note: Check your User Role Settings and see whether you need to update the permissions for your current team members.