Check out the guideline below to learn how to change the favicon of your career site in easy.jobs.
Step 1: Log in to your easy.jobs account and navigate to Settings→Photos & Colors. After that, you will now get an option to upload a photo for your favicon from your computer.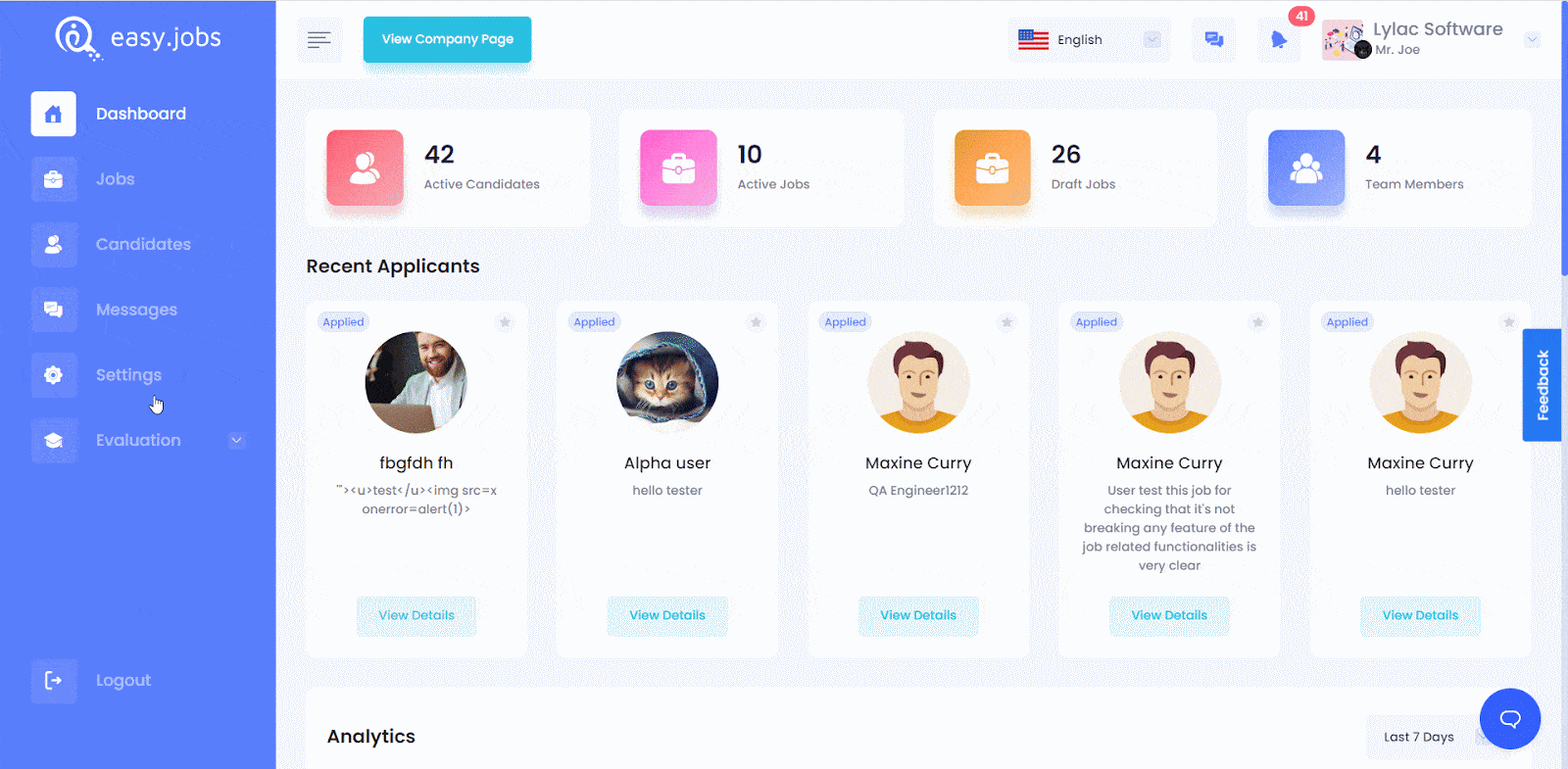 Step 2: Now, click on the Change Favicon button and choose the photo you want to add as your company favicon, and resize the image before clicking on the Save button. After that, you will see that your company's favicon has been changed in your system.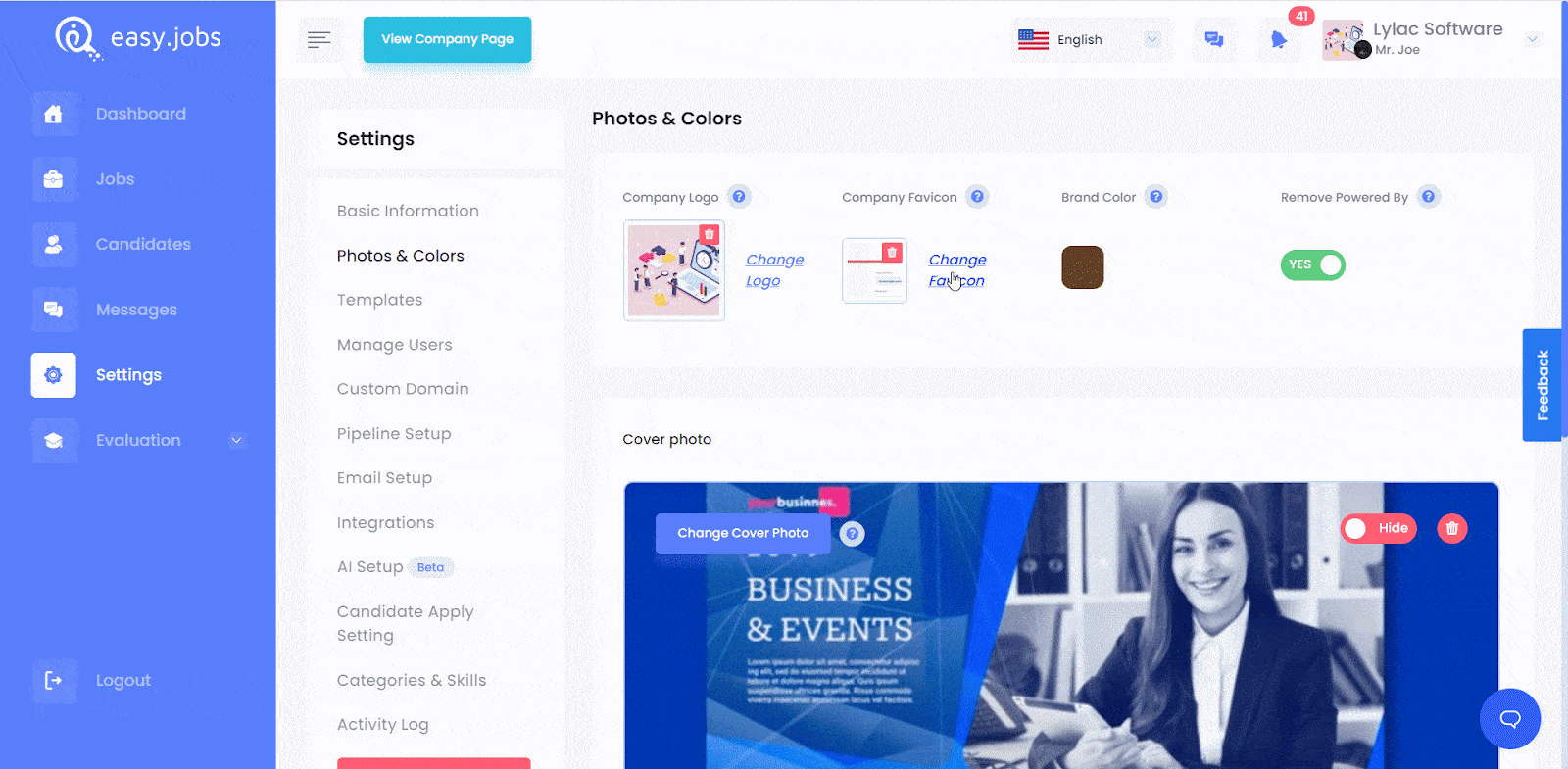 This is how you can change favicon for your organization in easy.jobs.
If you need any help, feel free to contact us or join our Facebook community to get connected with other company owners like yourself.