Check out the guideline below to learn how to manage team visibility in easy.jobs.
You can set permissions of your team members when you add them in easy.jobs dashboard. In case you have missed setting it properly at that time, then you can edit and set their access permissions later.
Step 1: To set or manage team visibility, log in to your easy.jobs account and navigate to Settings from the left sidebar. Now click on Manage Users and then click on the Update button of which team member you want to set permissions.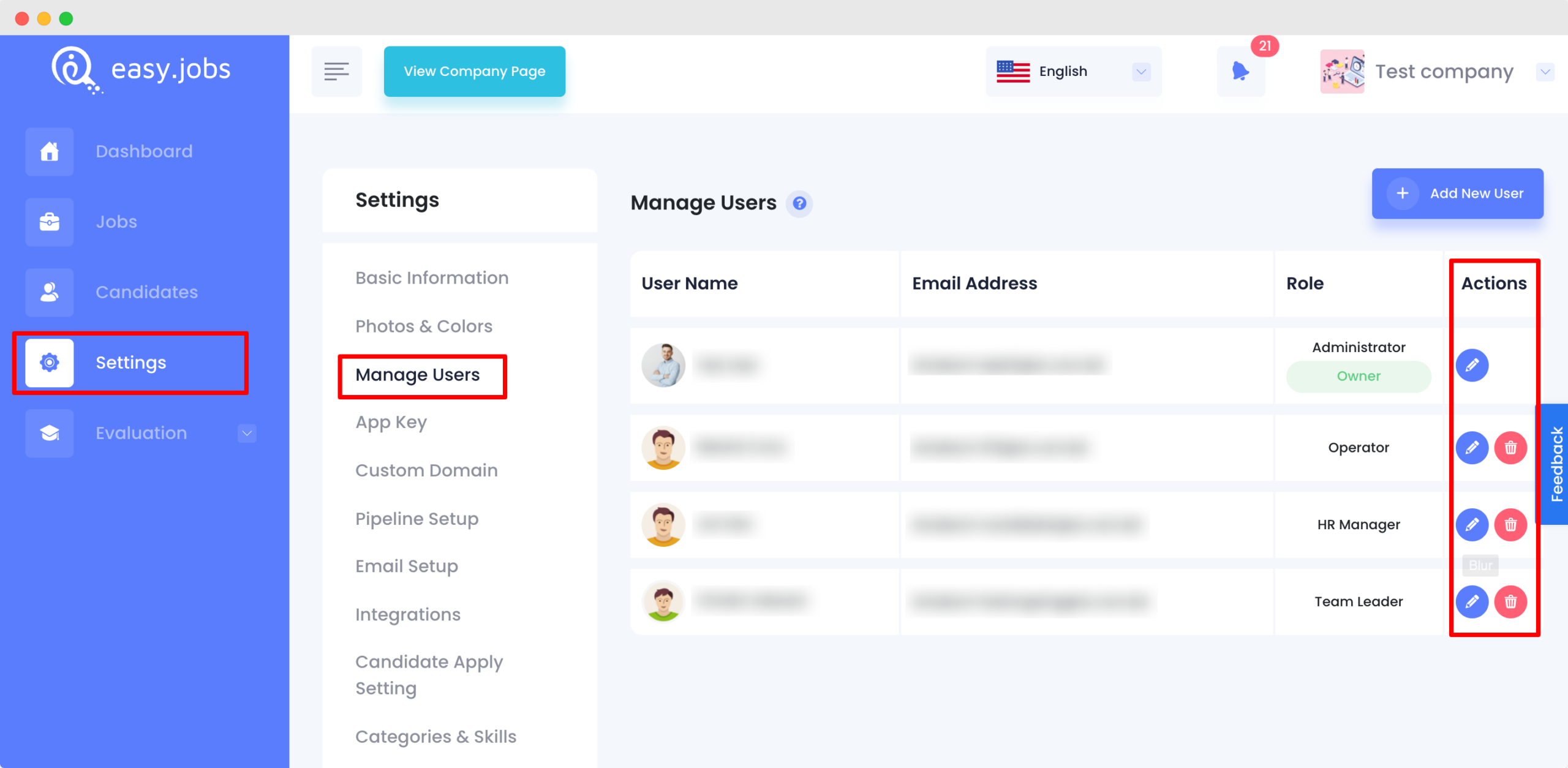 Step 2: It will take you to this view from where you can be able to select permissions. From here you can change the roles of team members as well. Click in the 'Role' field and then change the user role from available options.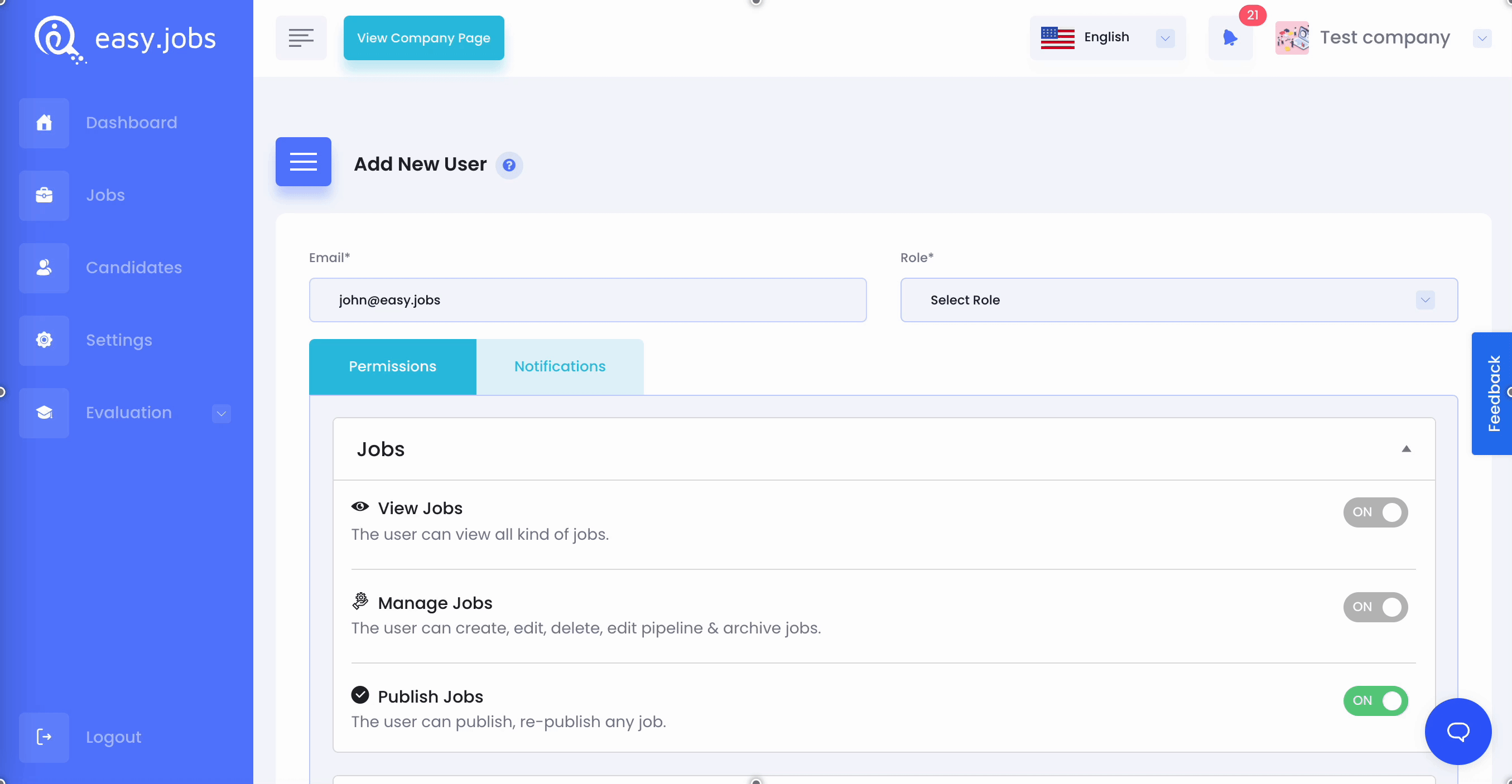 Once you have done selecting roles, time to update 'Permissions'. Depending on the user role, some permissions are auto-enabled. You can customize here and enable or disable other permissions as well.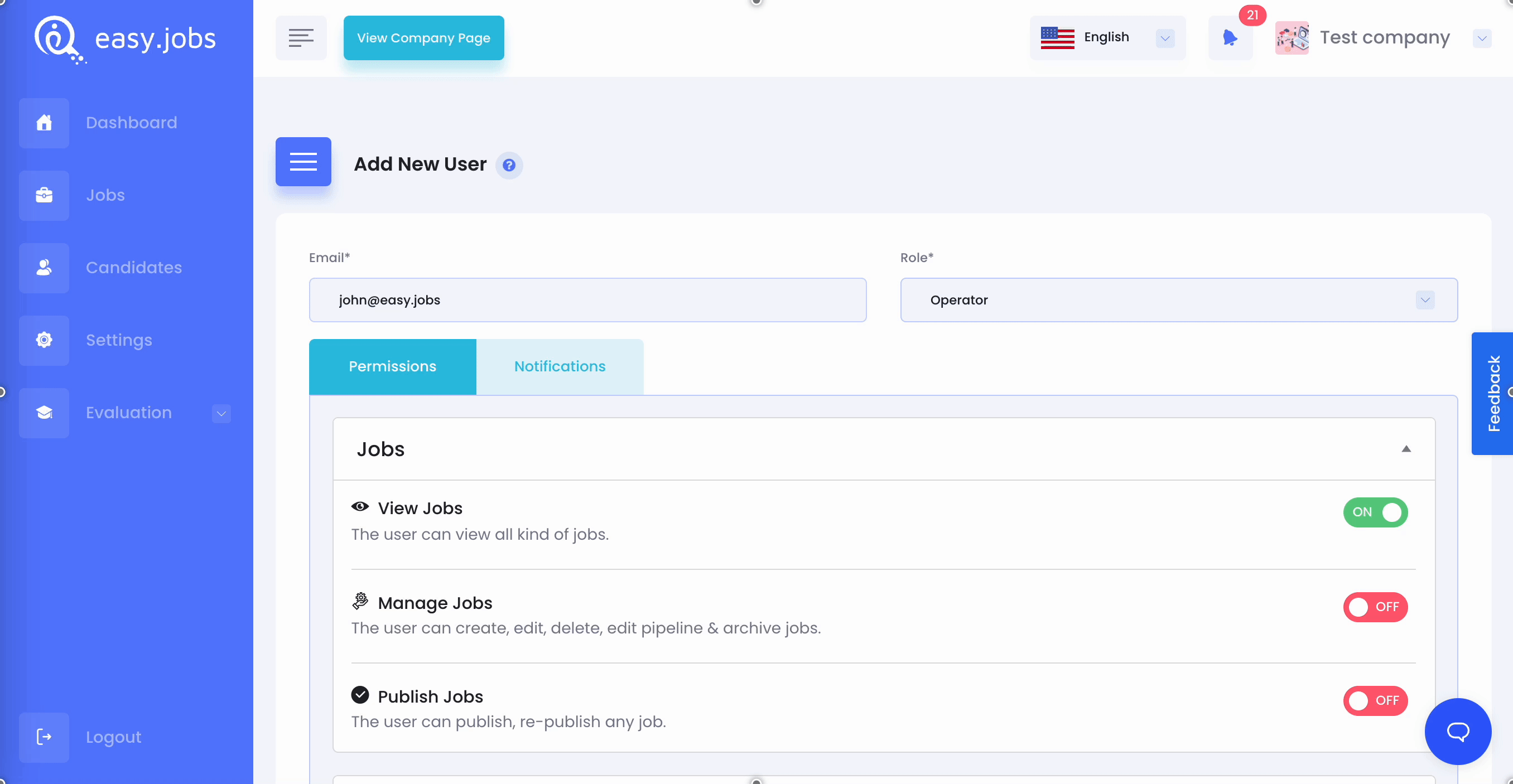 You can also customize the Notifications as well for every user role. Then hit the 'Update' button.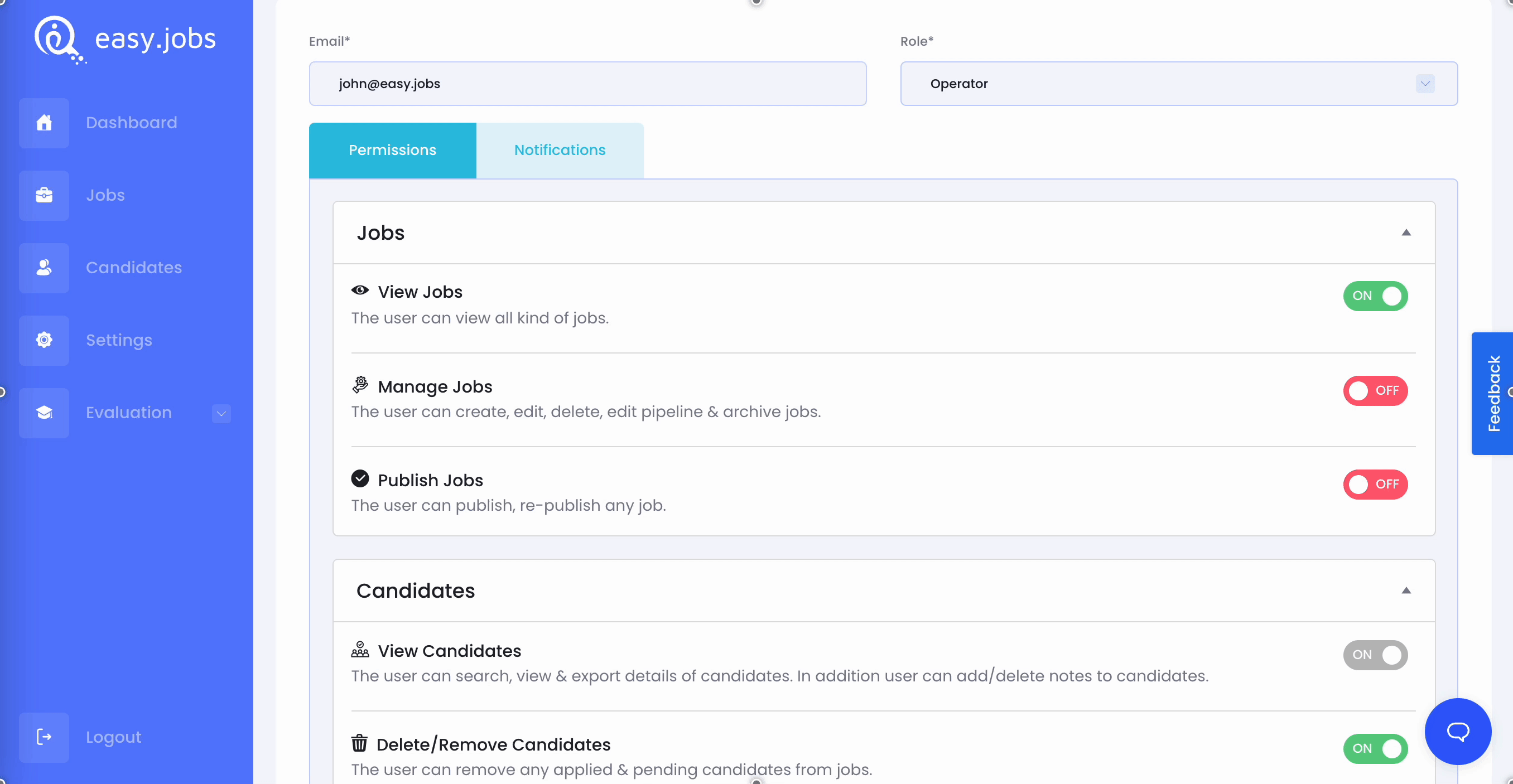 This is how you can manage team visibility. If you need any help, feel free to contact us or join our Facebook community to get connected with other company owners like yourself.