Integrating Slack with easy.jobs can help you to streamline your recruitment process. By connecting these two platforms, you can receive real-time updates on the recruitment process through easy.jobs on your Slack channels. Slack integration with easy.jobs can save time and increase efficiency.
How To Integrate Slack With easy.jobs #
Follow the guideline below to learn how to easily integrate Slack with easy.jobs in a few clicks.
Step 1: Configure Slack From The Dashboard #
Sign in to your easy.jobs account with your credentials. From the dashboard, go to 'Settings'. Now, click on the navigation bar and select 'Integrations' from the dropdown menu. Here, find Slack and click on the 'Configure' button. Then, click on the 'Add to Slack' button.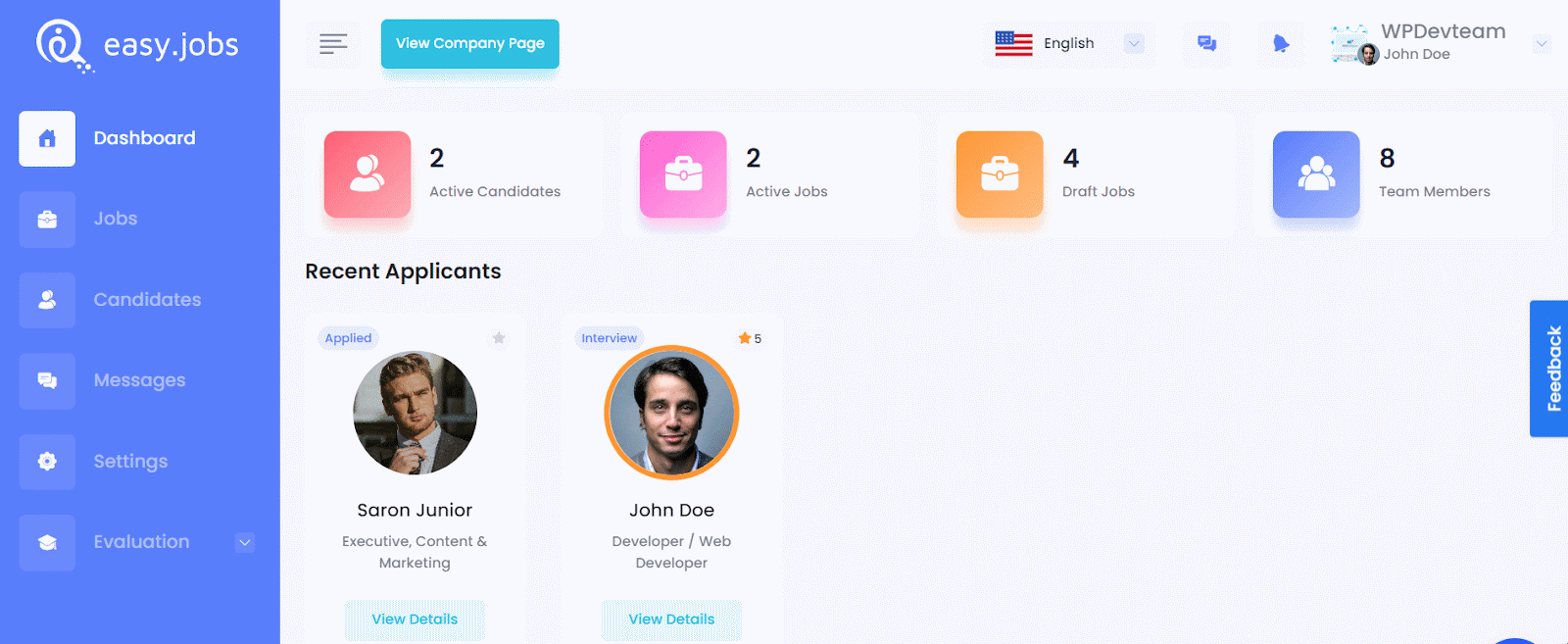 Or, you can directly go to easy.jobs App For Slack page and click on the 'Add To Slack' button, before following the steps below.
Step 2: Connect With Slack By Signing In To Workspace #
Enter your workspace's Slack URL into the input field and click the 'Continue' button on the screen that appears.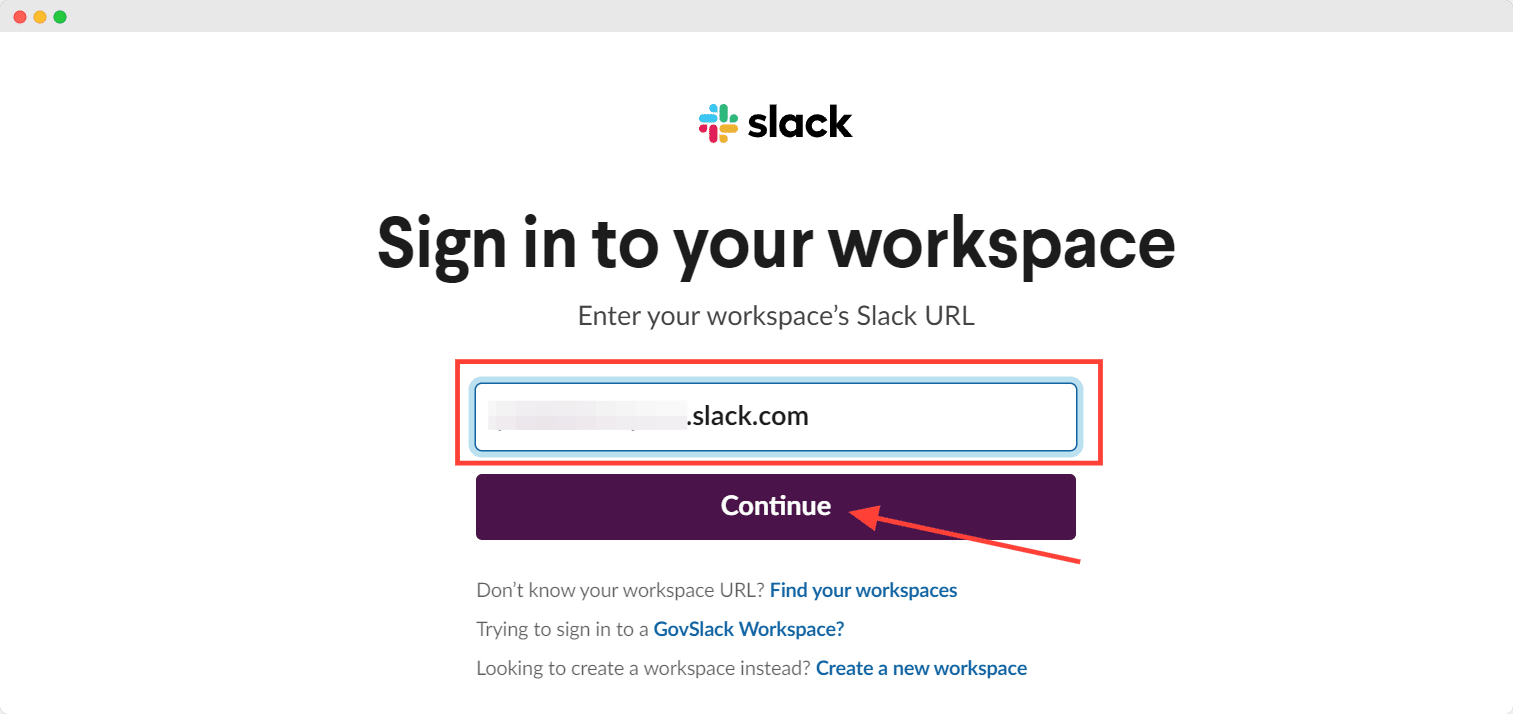 Step 3: Allow Permission To Access Slack Workspace #
Select a channel to post to as an app from 'Where should Easy Jobs post?' dropdown menu and click allow. This will be the Slack channel where all the notifications of the recruitment process will appear in real time.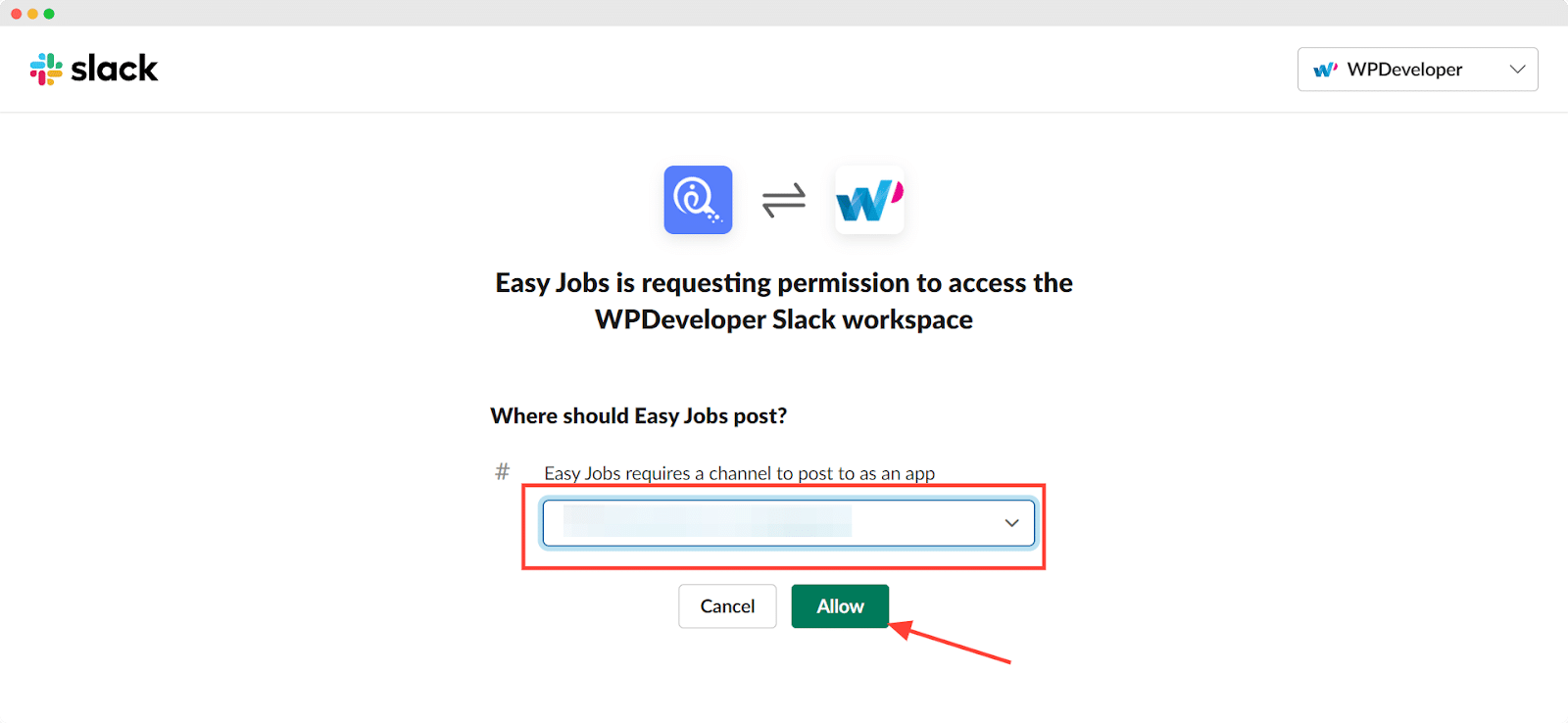 After the integration is complete, you will get a confirmation notification on Slack channel as shown below. And, from now, you will get every notification of your easy.jobs in that channel

Thus you can easily integrate Slack with easy.jobs.
If you need any help, feel free to contact us or join our Facebook community to get connected with other company owners like yourself.