Easy.Jobs let you save messages as a draft so that you can come back, make changes, and resend them at a later time. Check out these guidelines below to learn how to save messages as draft in Easy.Jobs.
Step 1: Create A New Conversation With A Candidate #
Log in to your Easy.Jobs account and navigate to 'Candidates' from Easy.Jobs Dashboard. Click on the 'View Details' button of any candidate to whom you want to send a message.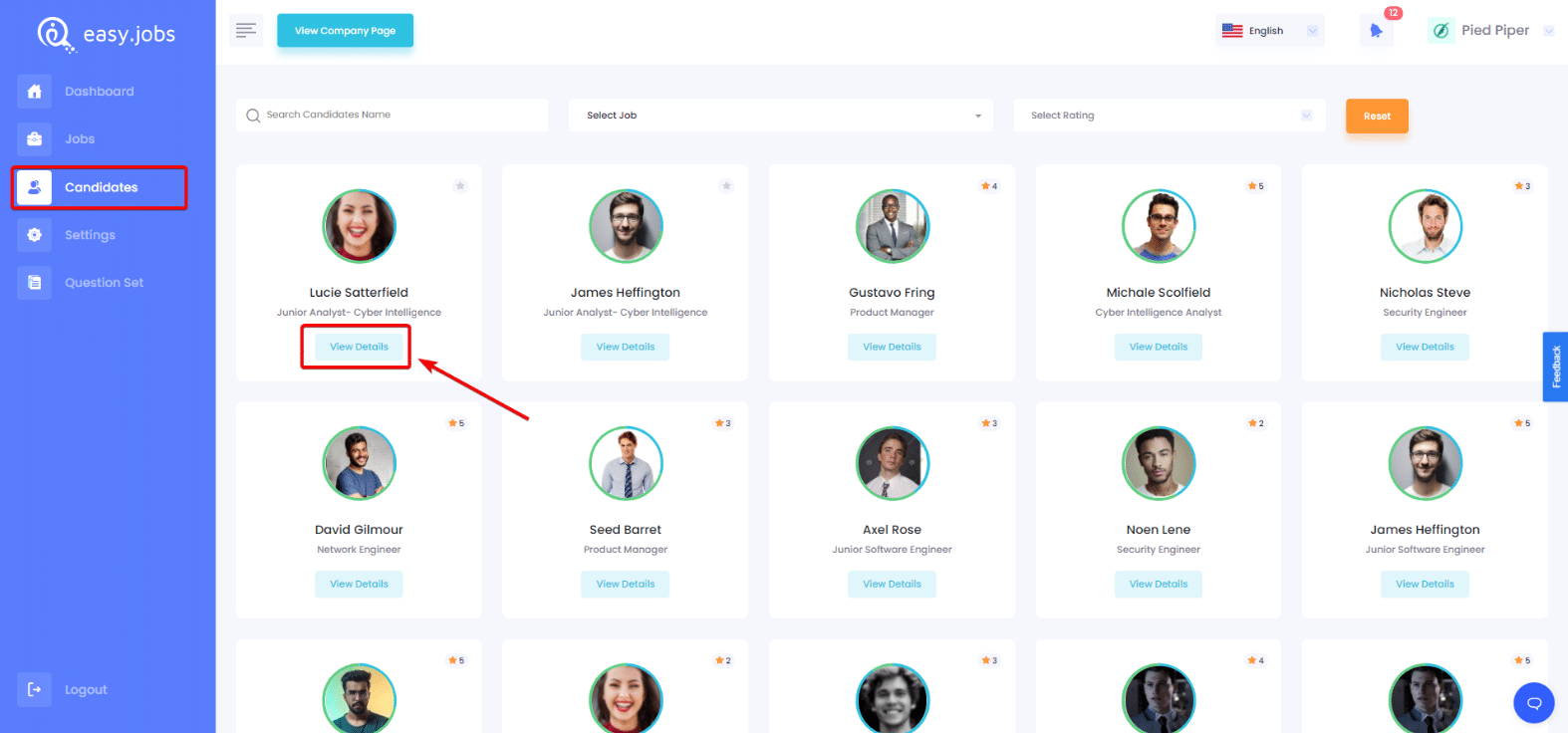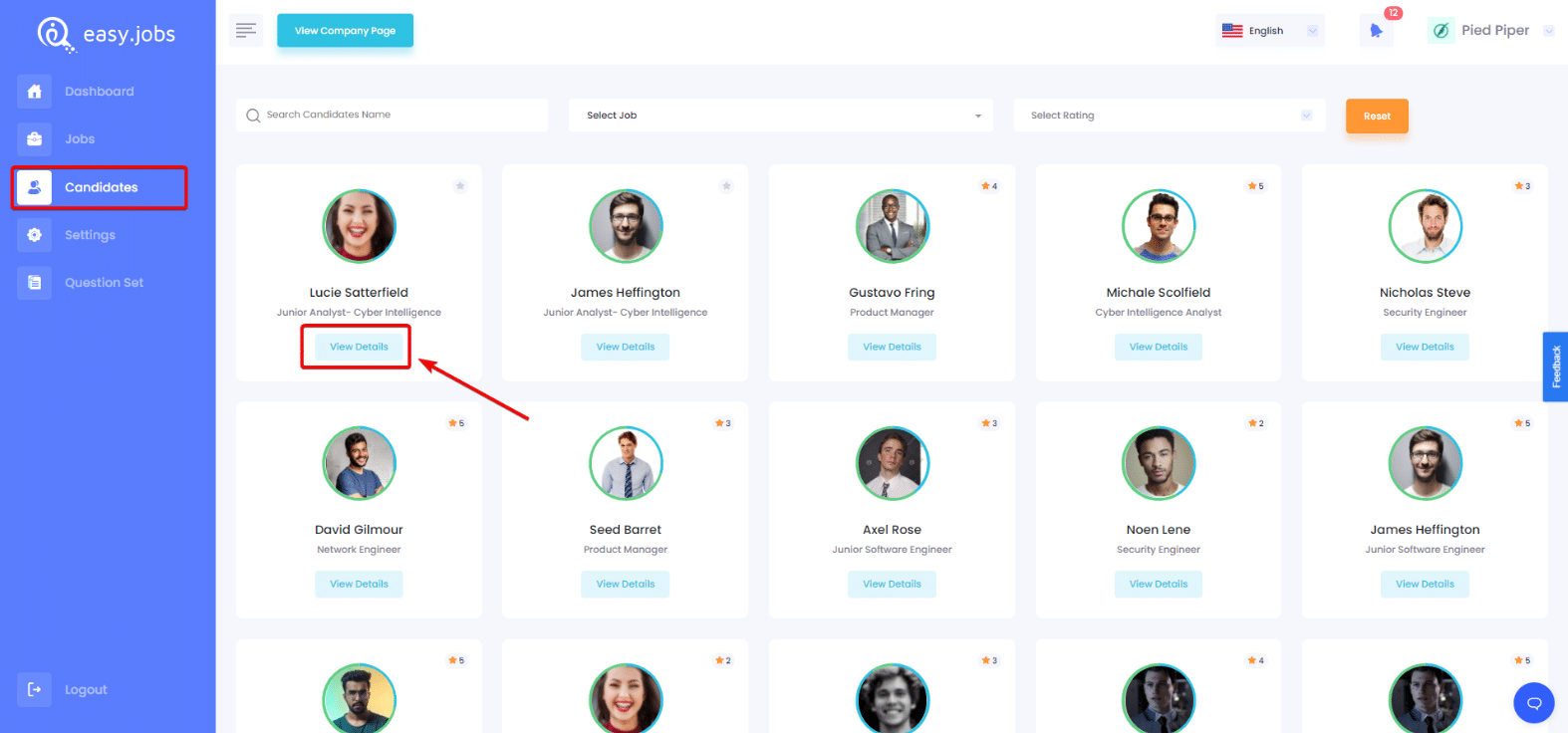 You will be redirected to this page below, from where you need to click on the 'Conversation' tab. From here you are able to send messages to candidates.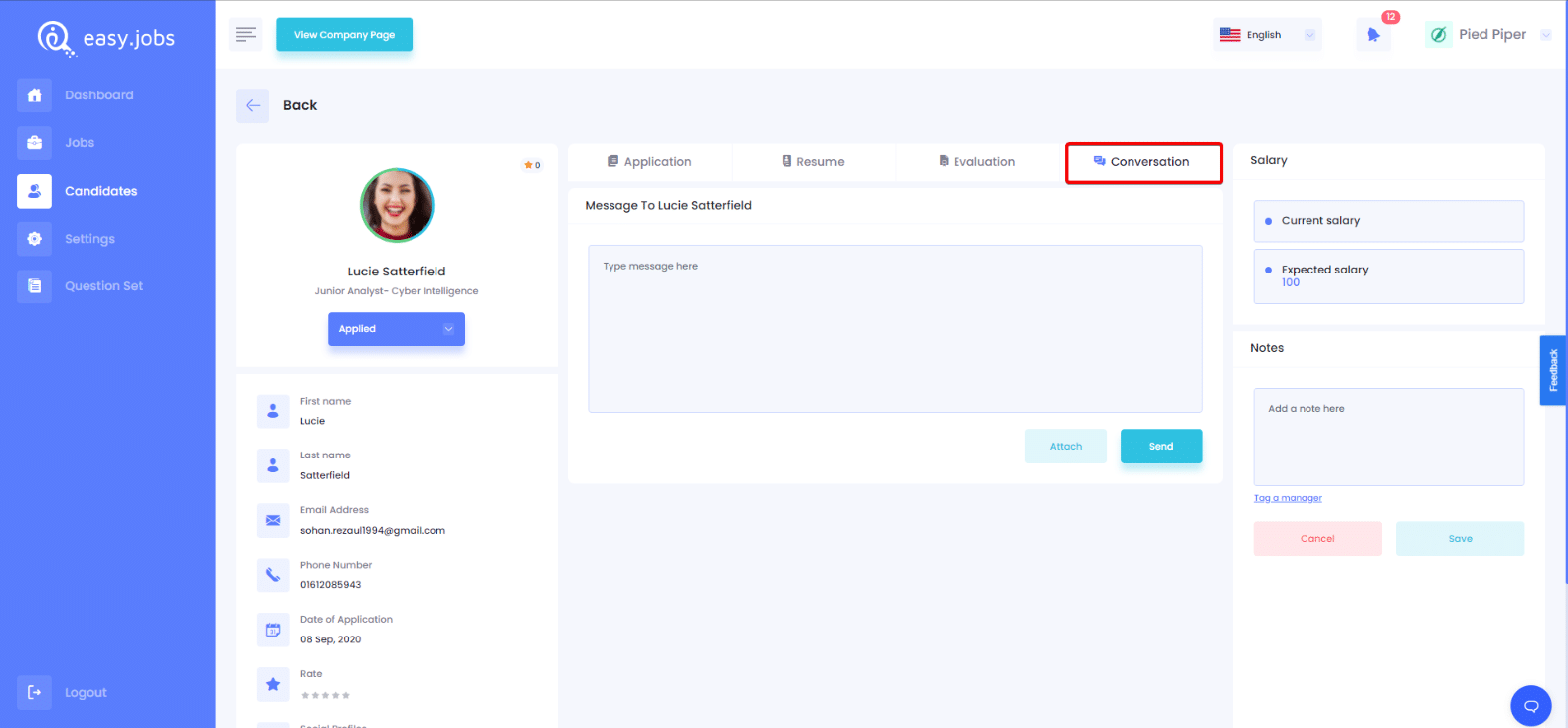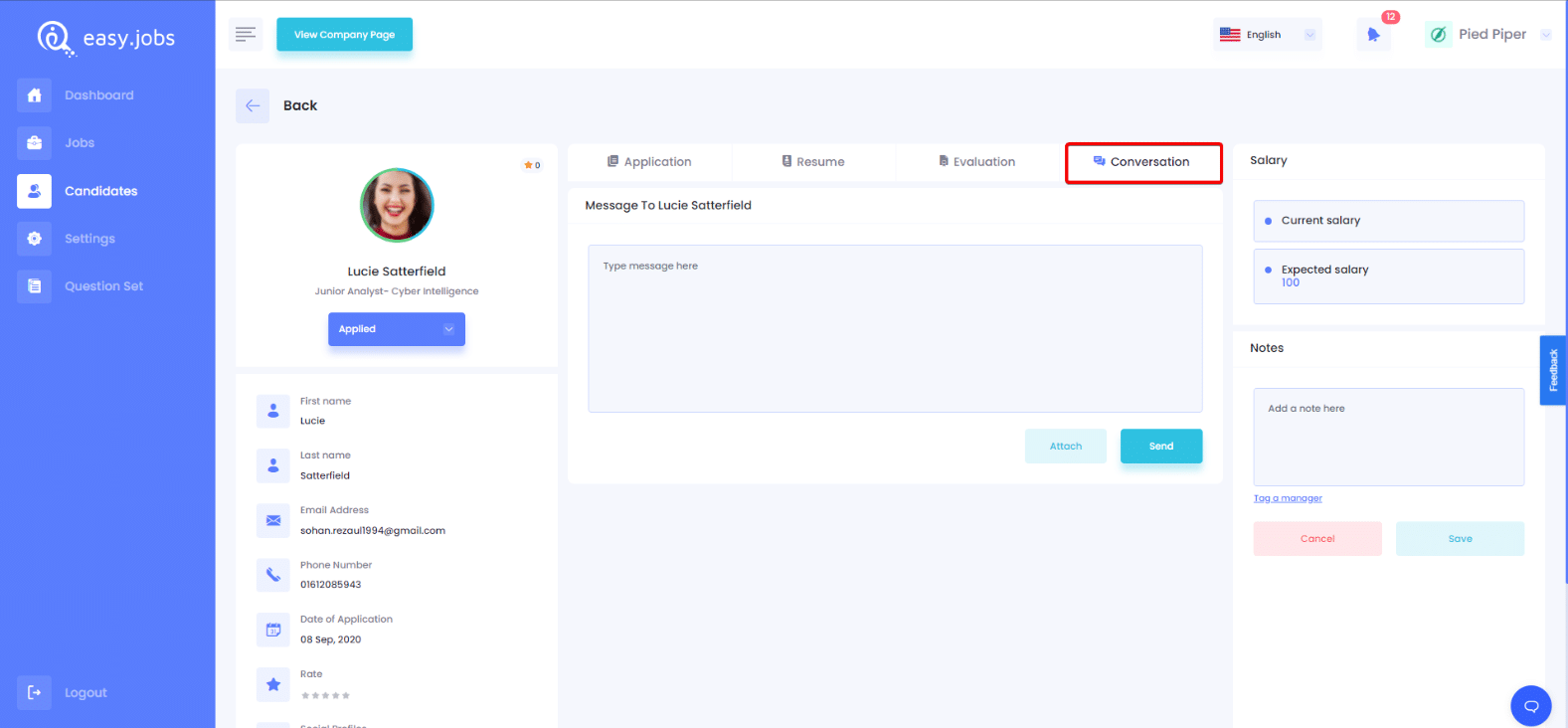 Step 2: Save Message As Draft #
If you write something in the text box and leave the page without sending it then the message is automatically saved as a draft in Easy.Jobs. You can come back later and complete writing your message to candidates.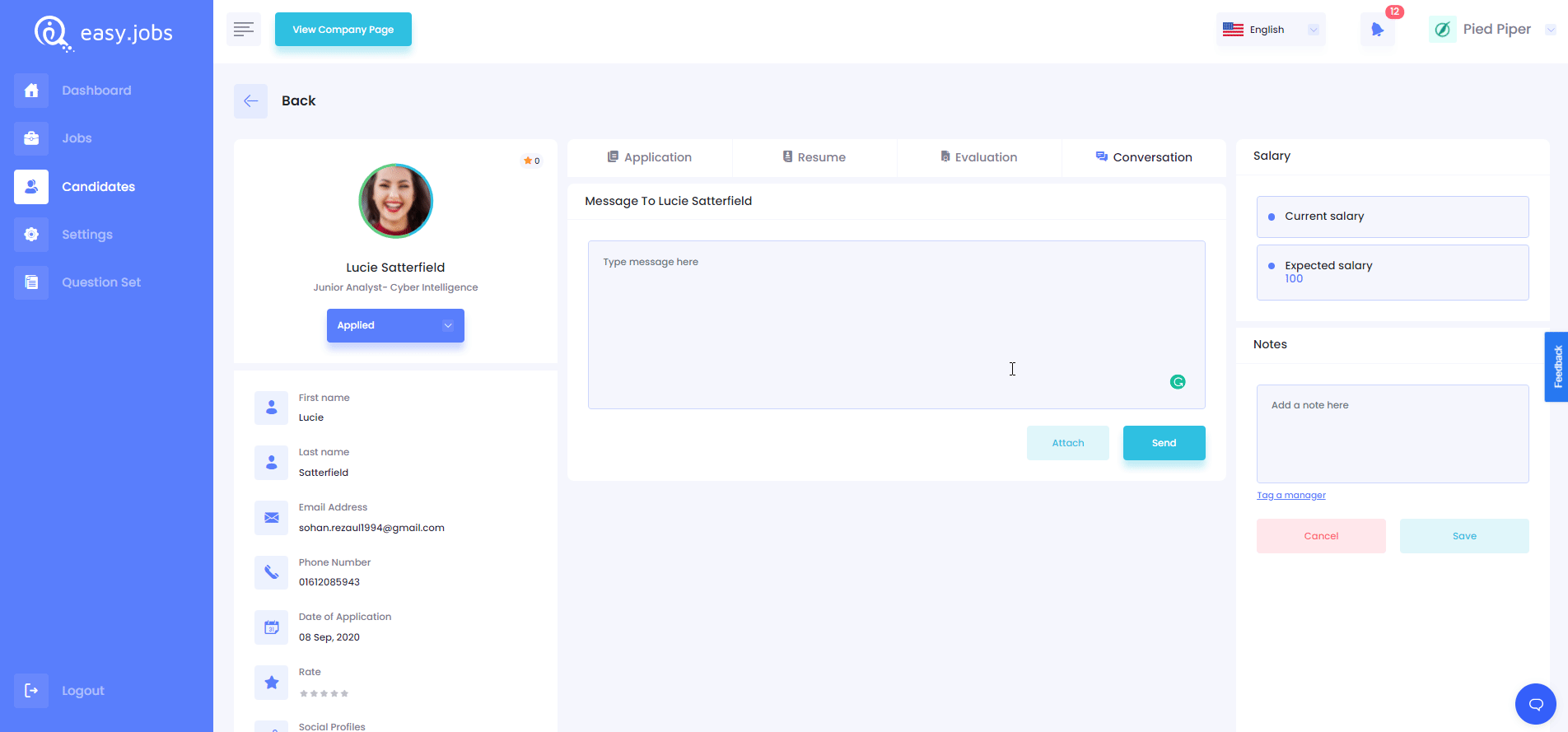 This is how a message is saved as a draft in Easy.Jobs.

If you need any help, feel free to contact us or join our Facebook Community to get connected with us.