Pipeline refers to the entire recruitment levels every submitted resume passes through before reaching a final appointment call. In general, almost all companies have the primary Recruitment Pipeline steps i.e. Submission of Application, Shortlisting, Phone Screening, and a Final Face-To-Face Interview.
Easy.Jobs comes built-in with these four primary features to effortlessly manage pipeline from your WordPress dashboard. However, you can add a new layer or delete an existing one at any time.
To edit the Easy.Jobs Pipeline, open your WordPress Dashboard and navigate to Easy.Jobs>>All Jobs. From there hit the right-most tab titled "Edit Pipeline".

This will open up a new window from where you can add or remove one or multiple Pipeline steps.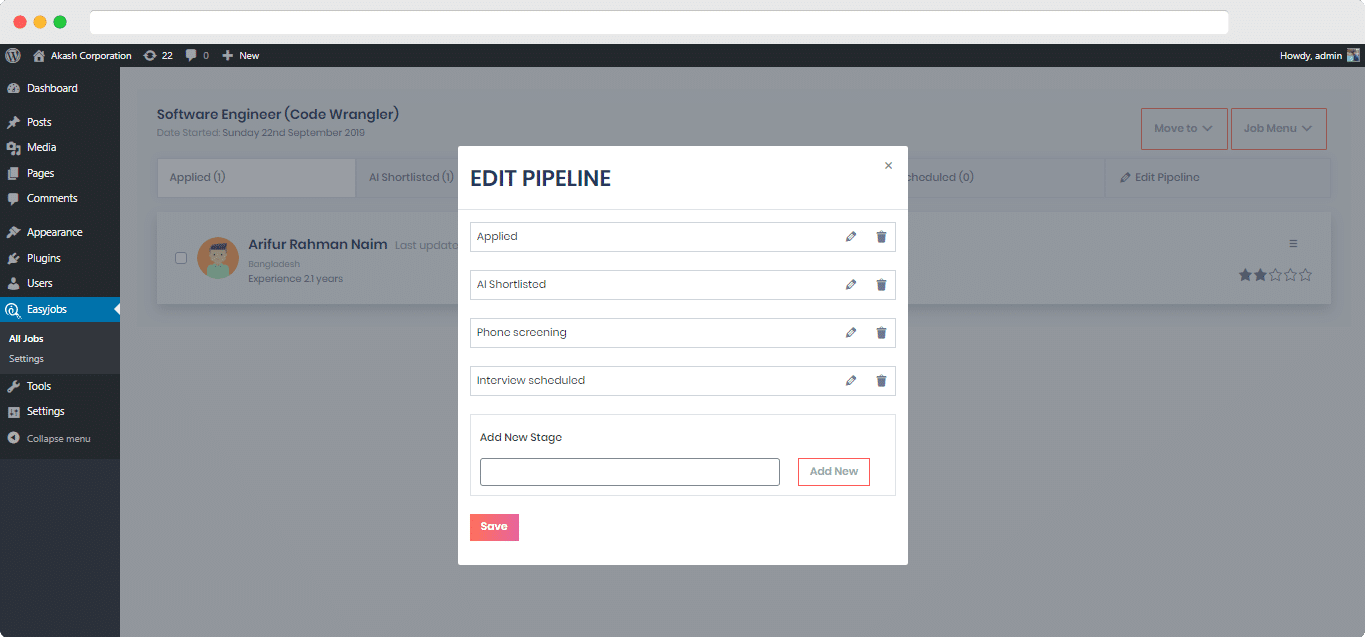 How to Manage Pipeline Status for Candidates? #
To edit Pipeline status for candidates first navigate to Easy.Jobs>>All Jobs. At the right-most corner for each candidate card, you will see a 'three horizontal' icon. Click on it to open the 'Pipeline Status' option.

Pick the one that best describes a Candidates Status, and the card will be moved under the respective Tab.