Integrating Calendly with easy.jobs allows you to schedule and share interview timing with the candidates and minimize the hassle of back-and-forth communication to fix the schedule. Learn how to integrate Calendly with easy.jobs
Step-By-Step Guide To Integrate Calendly With easy.jobs #
Follow the step-by-step quick guide on how to integrate Calendly with easy.jobs. Before you start make sure that you have a Calendly account.
Step 1: Find Calendly From Integrations #
First, from your easy.jobs dashboard, go to Settings →Integrations. Find 'Calendly' from the integrations and click on the 'Configure' button.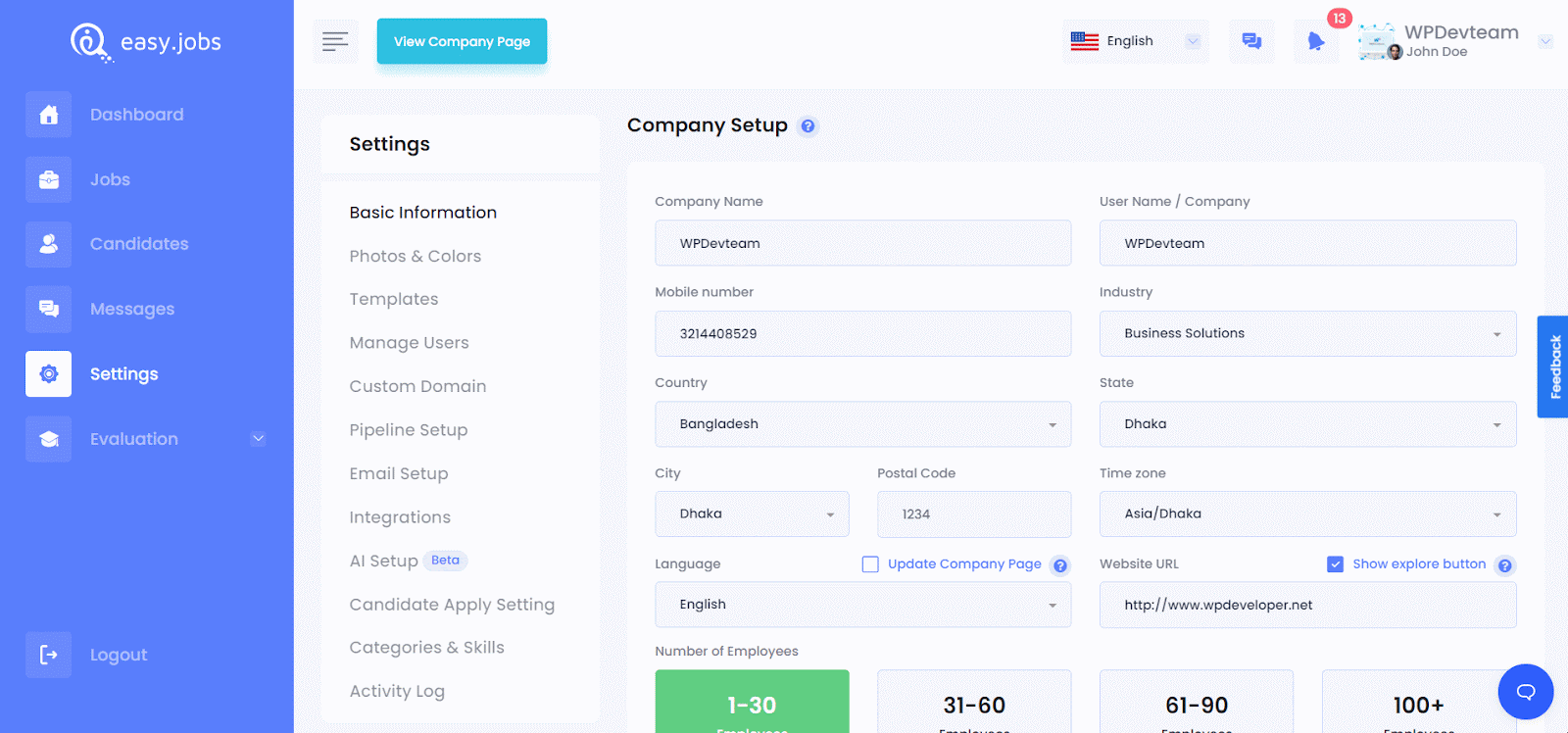 Step 2: Integrate Calendly With easy.jobs #
Now, click on the 'Add To Calendly' button. Now, you will be asked to log in to your Calendly account. Login to your account and your Calendly will be integrated with easy.jobs.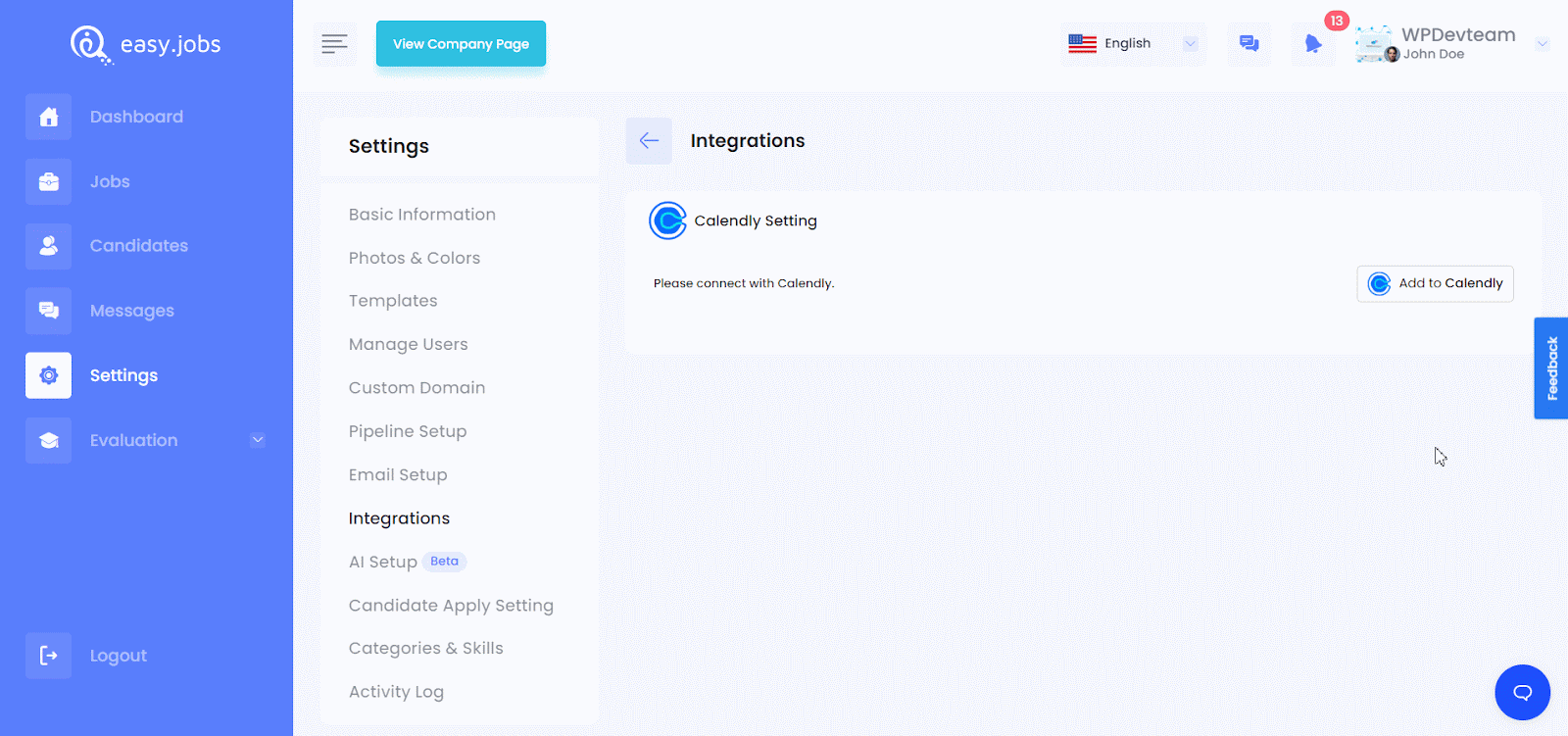 Step 3: Assign The Calendly Event #
Now, open a candidate's application page whom you want to share interview timing with. Click on the 'three dots'. Now, click on the 'Assign Calendly Event' to share the Calendly event with the candidate.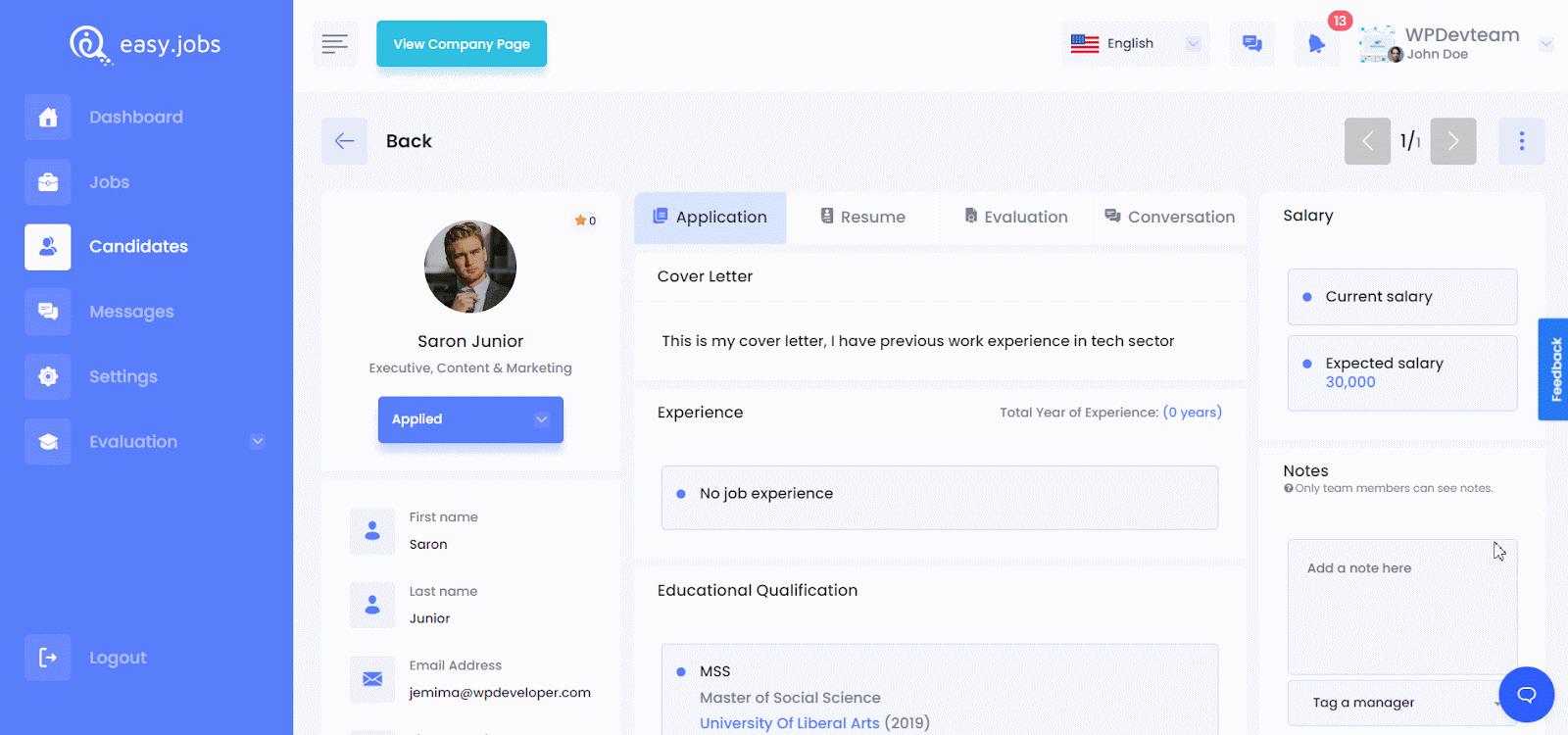 Step 4: Share The Event Link #
Select the event type you want to share with the candidate from the 'Select Event Type' options. Make sure that you have the required event created on Calendly. Now, click on the 'Send Event Link' button and the candidate will be directly notified by a message about the event.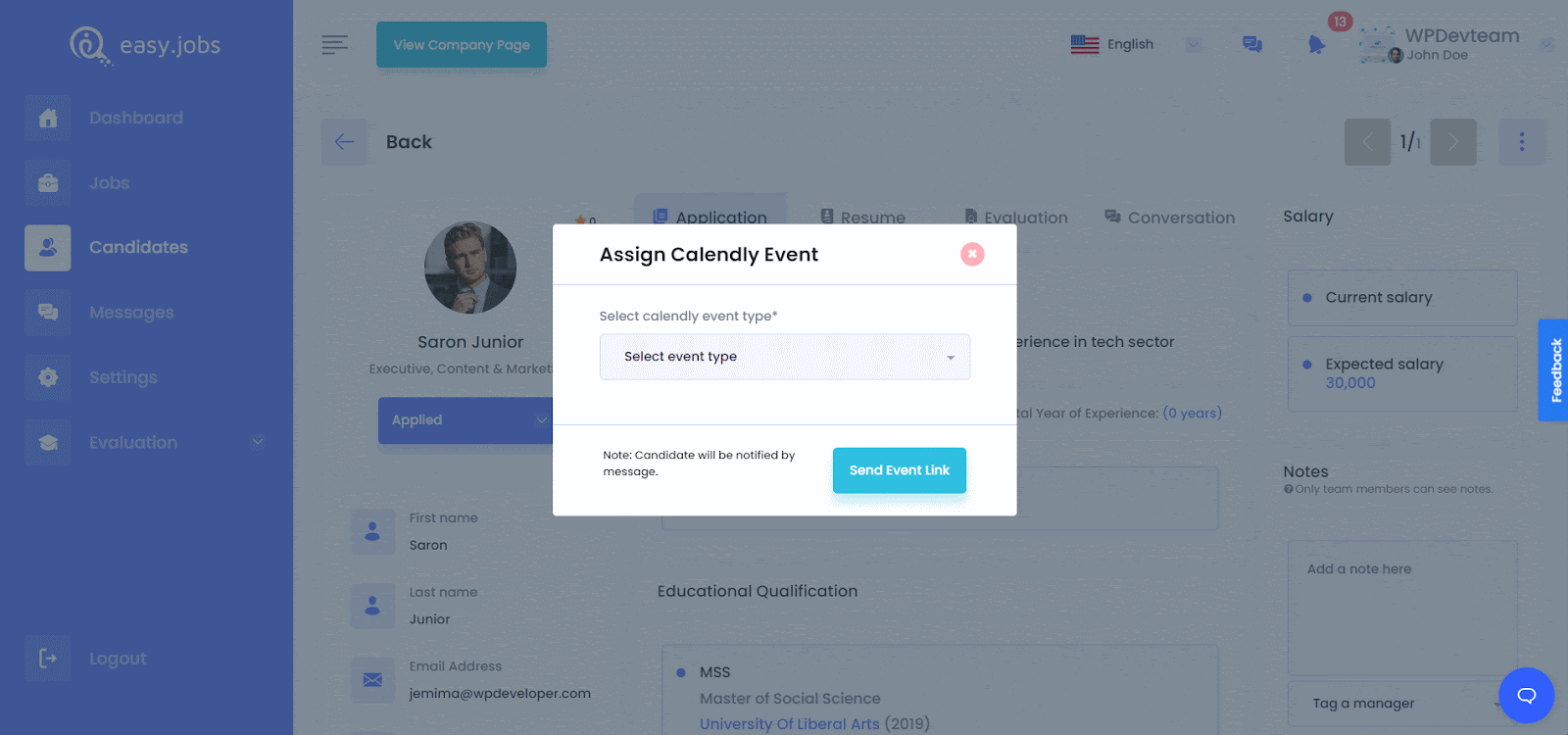 The selected candidate will be notified through a message with the link on the easy.jobs inbox. On clicking the link, the candidate will be directed to schedule the time for the event.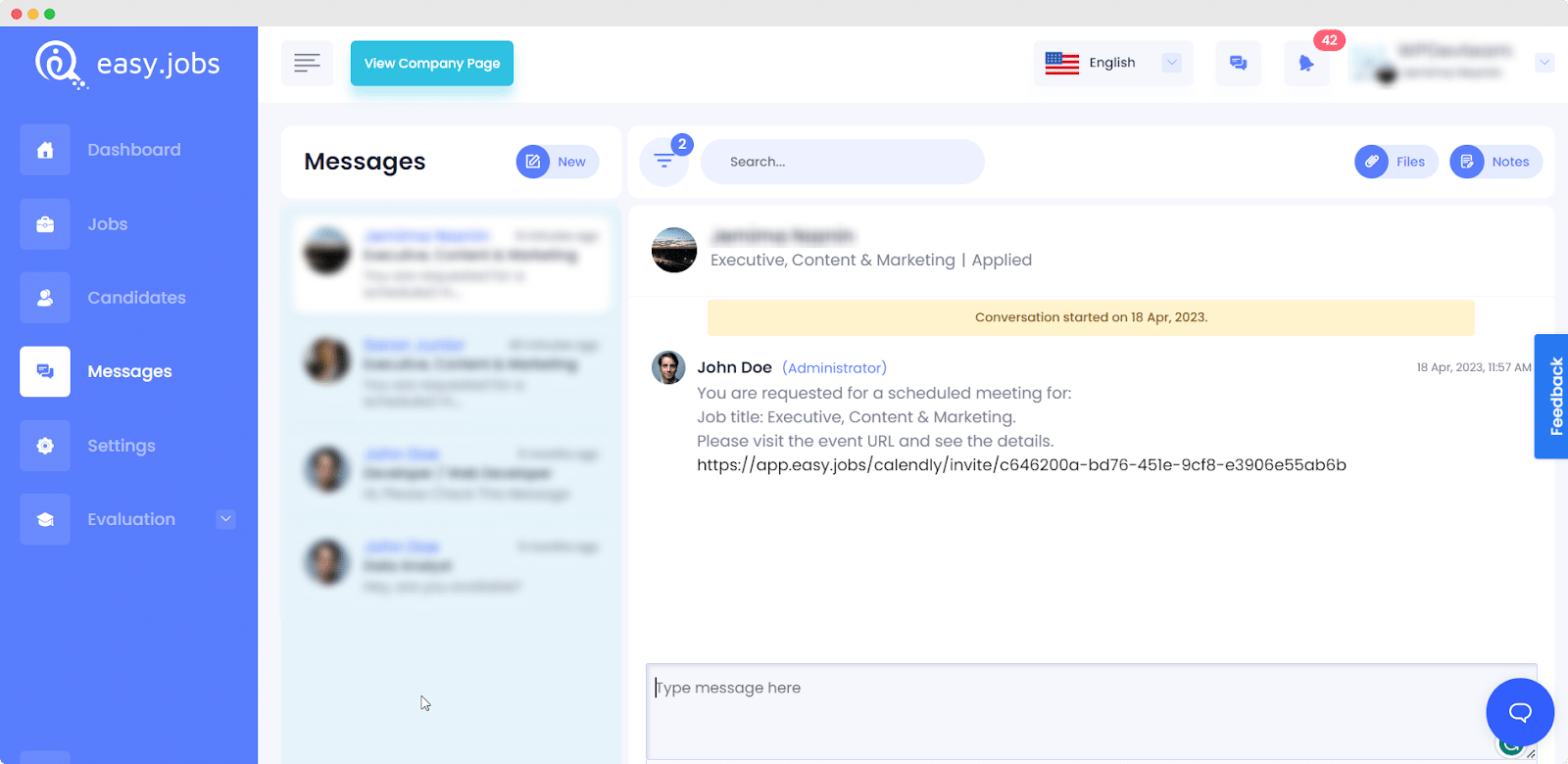 The candidate will be notified through email as well. When the candidate hit the 'Take Schedule' button, they will be asked to set the schedule.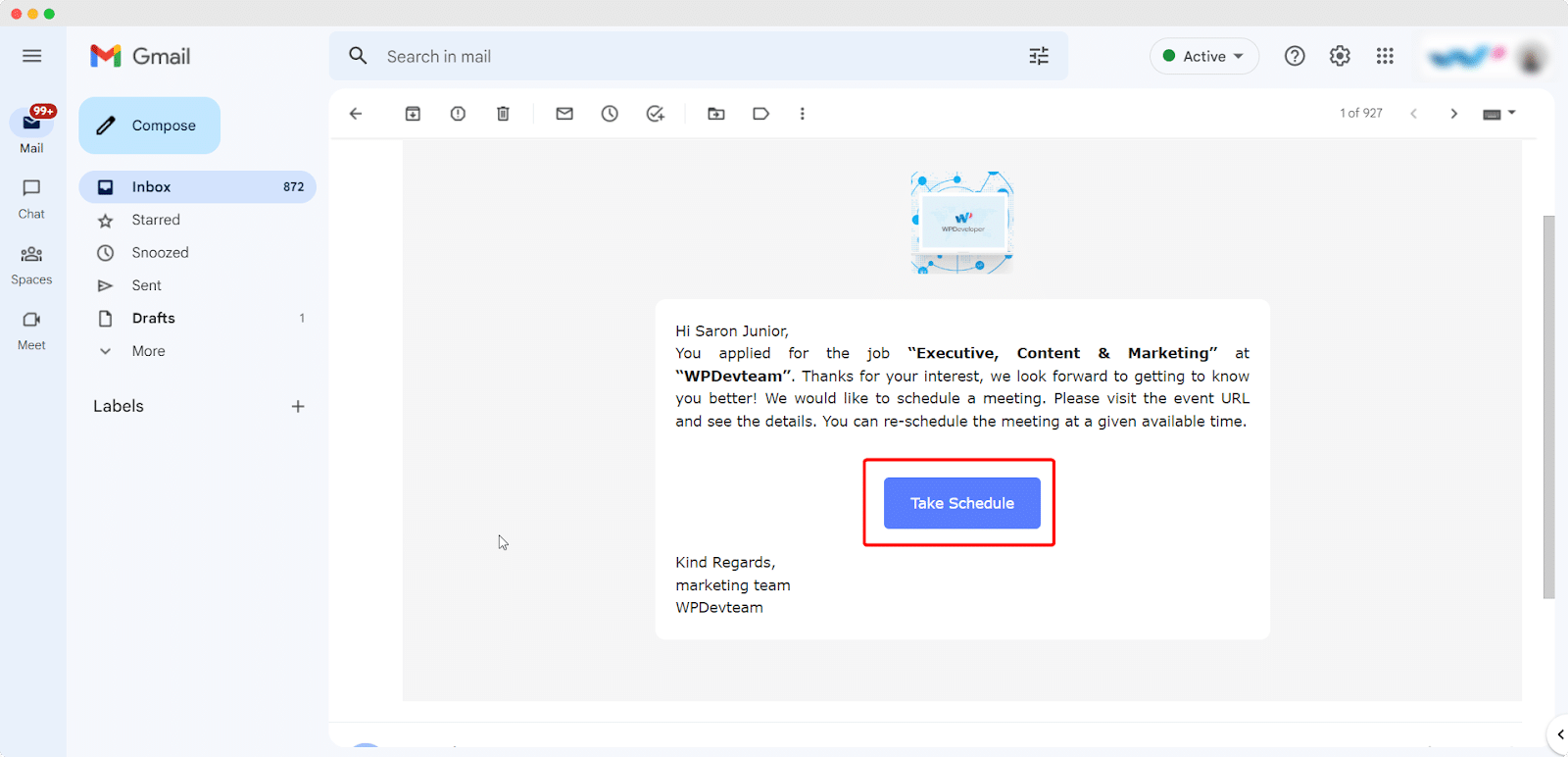 No matter whether a candidate clicks on the link from his inbox or takes the schedule from the email, they will be asked to fix the schedule as shown below.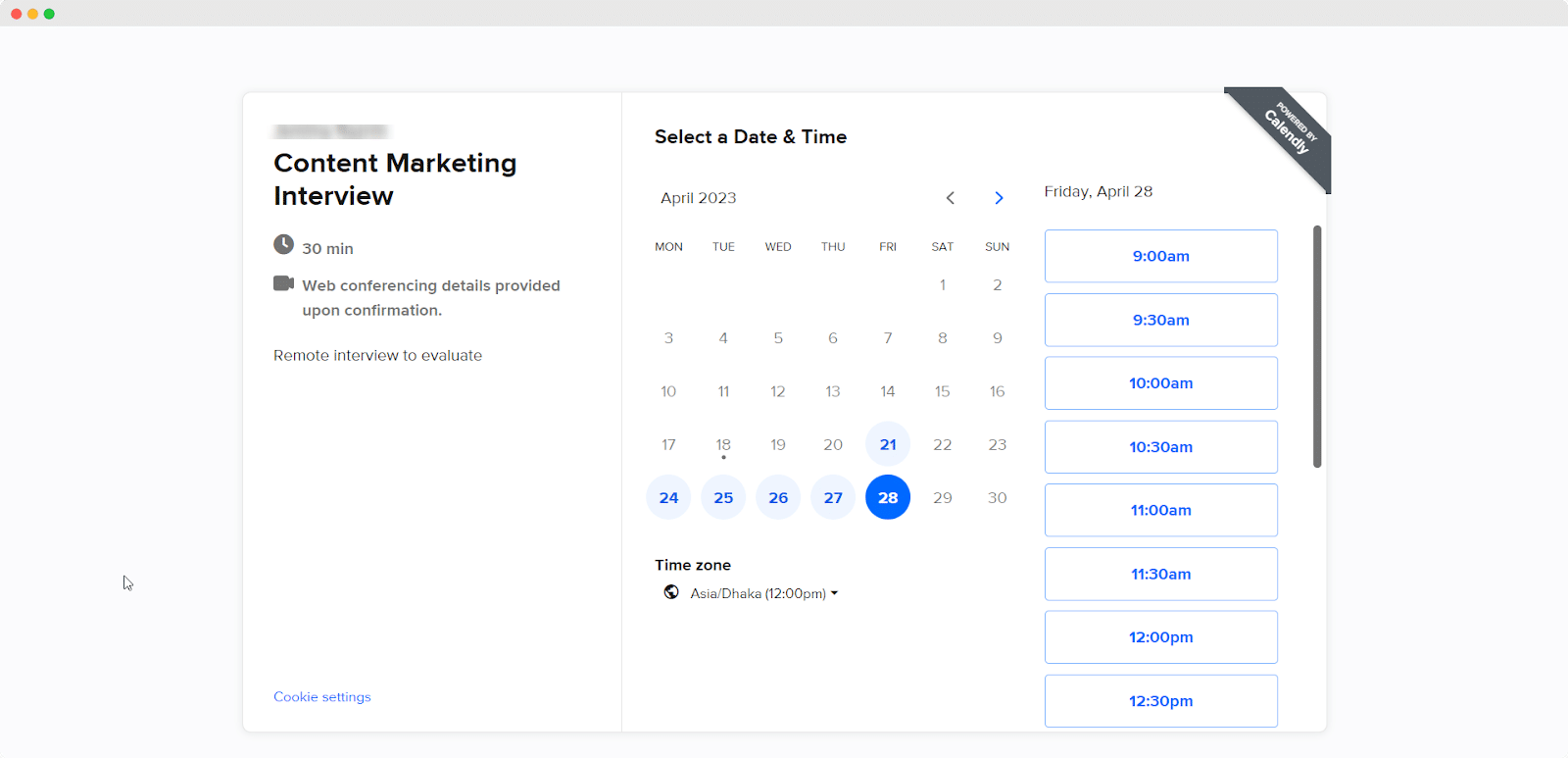 By following the simple steps, you can integrate easy.jobs with Calendly. Getting stuck? Feel free to contact our support team if you need any help.