Easy.Jobs comes with a useful option to add an assessment for any job post. After creating the test, you can assign candidates for assessment to evaluate them. Follow these step-by-step guidelines to do this.
Note: You cannot assign candidates who have been moved to the 'Selected' or 'Rejected' stage of your recruitment pipeline to take your assessment test.
How To Select Candidates For Assessment #
From your Easy.Jobs dashboard, head over to the 'Jobs' tab and click on the 'Candidates' option for any job as shown below.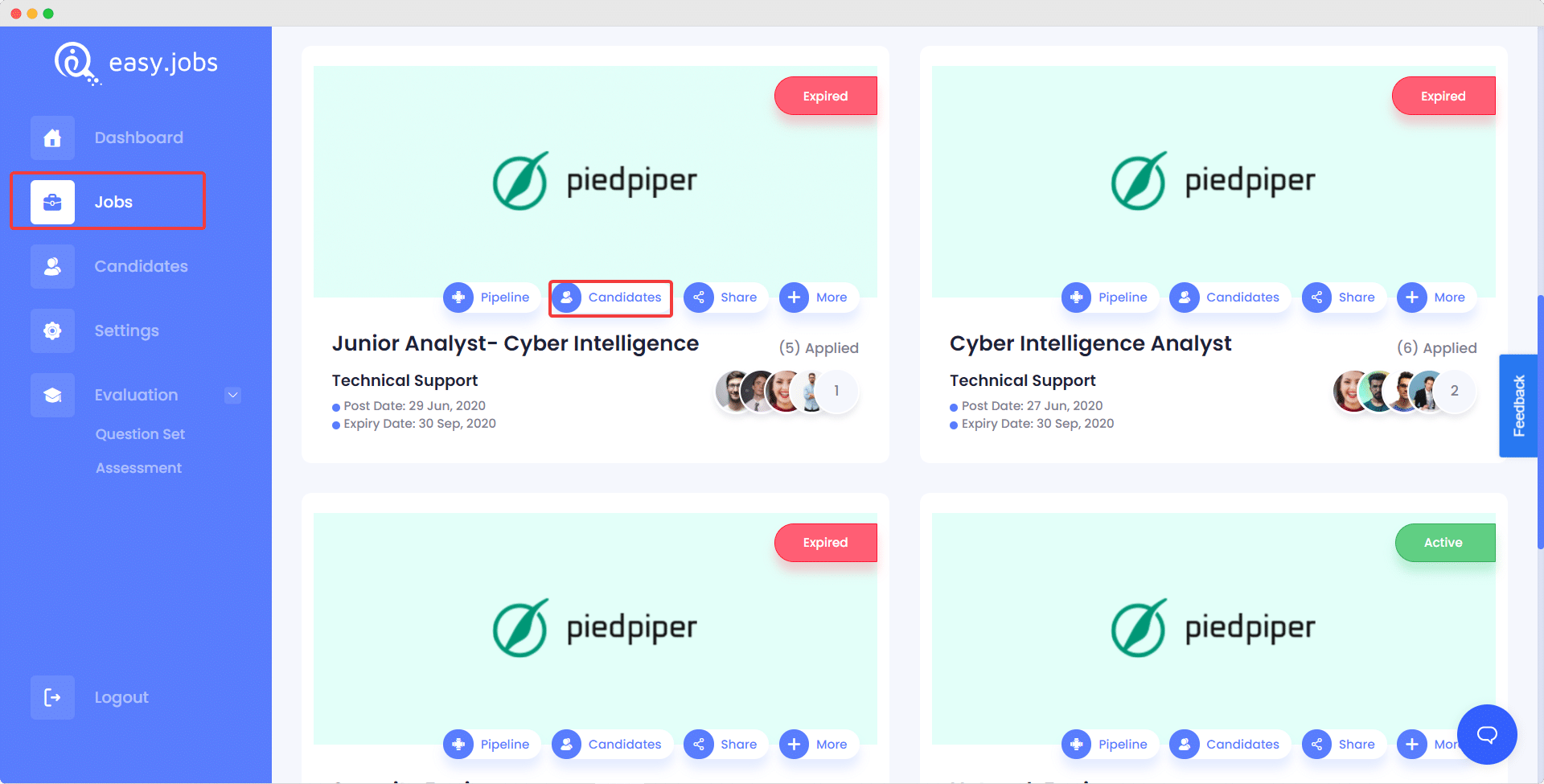 This will take you to a new page where you will be able to see a list of all the candidates who have applied for your job post. You can select multiple candidates and assign them to take the assessment test by clicking on the 'Assign Assessment' button.
A pop-up window will appear where you can select which assessment test you want to assign to your candidates. You also have the option to add an 'Expiry Date' to set a deadline for your assessment.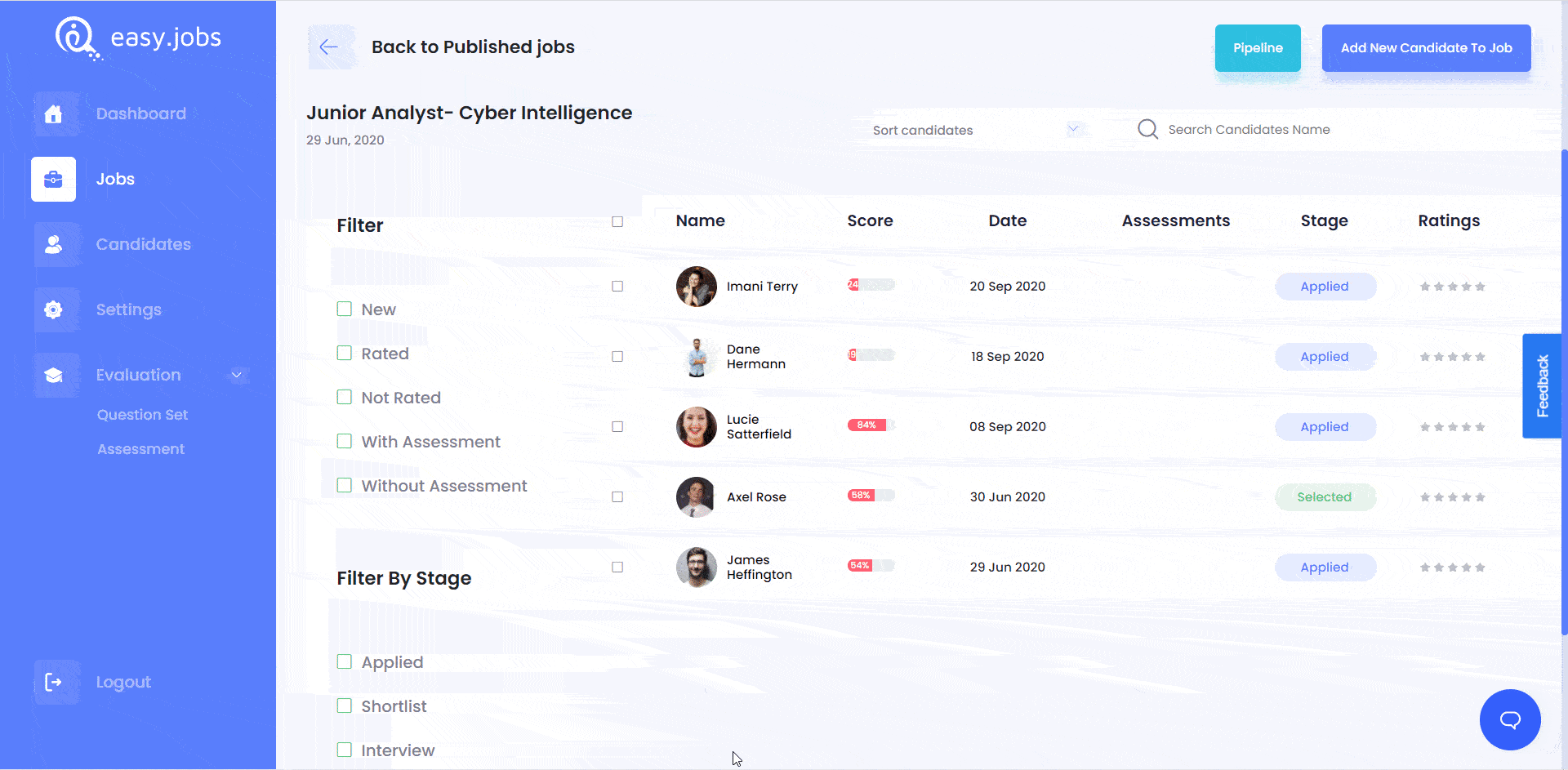 Candidates will receive an invitation link to their email to take your assessment. They will also receive a message in their Easy.Jobs account. Click on the candidate's name and head over to the 'Conversation' tab. You will see they have received an auto-generated message with a link to take the assessment test.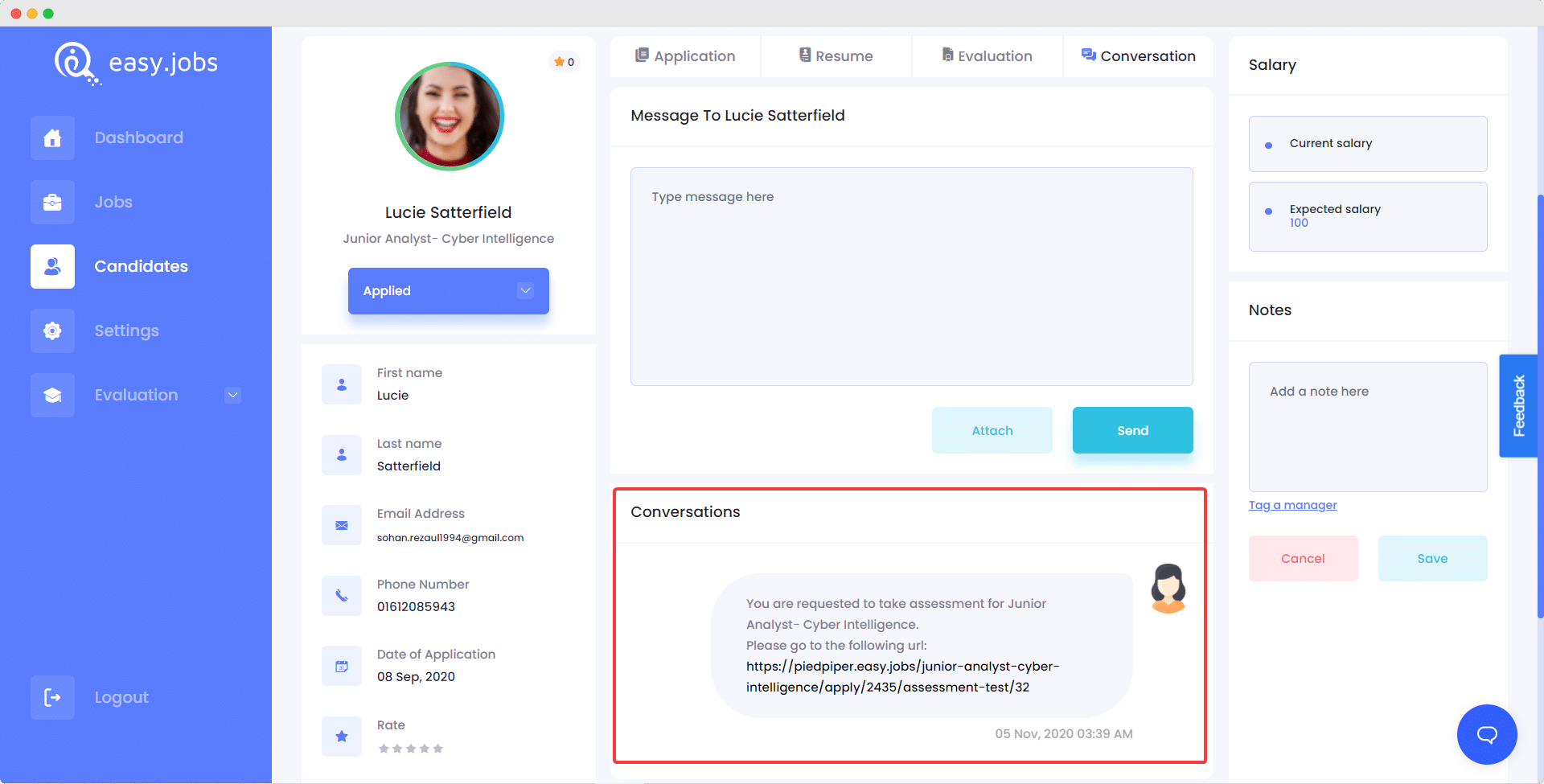 By following these simple and easy steps you can easily add an assessment in Easy.Jobs and find the right talent quickly.
If you face any difficulties, feel free to contact us for further assistance, or join our Facebook community.