Check out this below guideline to check how to Manage Pipeline in Easy.Jobs:
Step 1: At first, click on the Jobs feature under the 'Jobs' section.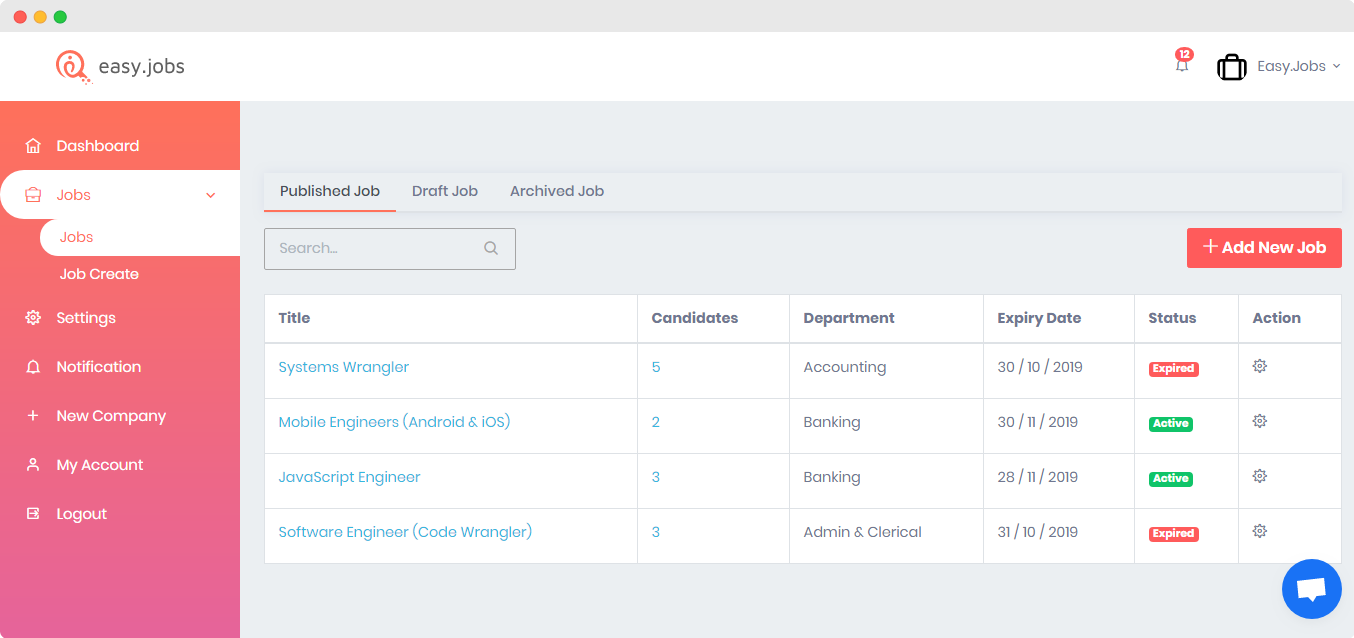 Step 2: From the 'Published Job' section, you will get all the published job news. Just click and select each title 'Action panel' and select the 'pipeline' option.
Step 3: You will get an expanded view of Applicants in the 'Applied' section. Just see and click on each applicant's right side. Then you will get a list of selection processes like Shortlisted, Phone Screening and Interview option. You can choose any of these and communicate with the candidate.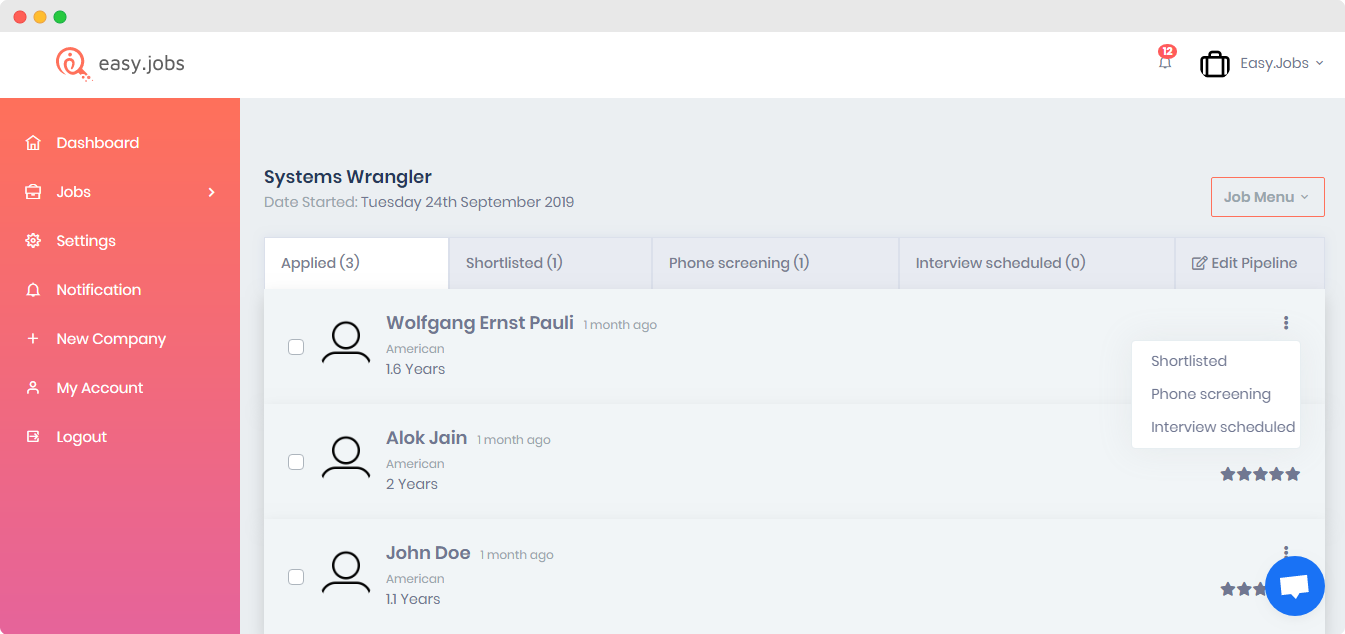 Step 4: From the 'Edit Pipeline' section, you can choose from the by default options or can add or delete the Candidate selection option in the pipeline.