The Recruitment Pipeline helps you organize candidates between each stage of the hiring process. In easy.jobs, the pipeline is fully customizable. To manage Pipeline, you just need to follow few steps and then you can move candidates during the hiring process from their application submission, interview over the phone to elimination, or sending an offer letter.
You can create a pipeline for individual job separately, or you can create a common pipeline template which you can later use for all of your job posts. Easy.Jobs offers a default pipeline, you can use it in new job posts. Also, you can reset back to default pipeline from your newly created pipelines anytime in job posts. Check out this guideline below to learn how to manage Pipeline in Easy.Jobs:
Step 1: Click on Settings from the Sidebar and then go to the Pipeline Setup option to create a new Pipeline.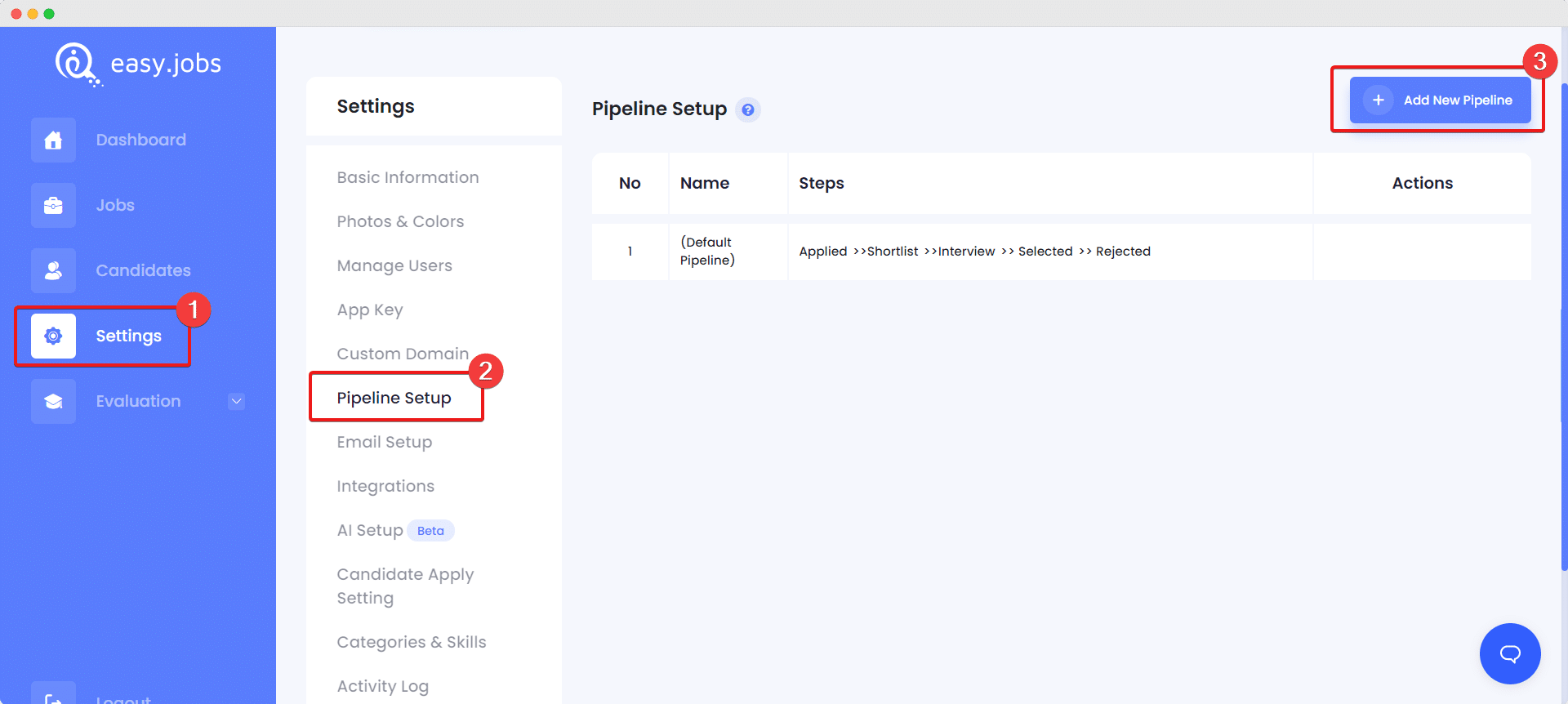 Step 2: After that, click on the Add New Pipeline from the right top corner of the page. It will allow you to create a Pipeline of your own according to your requirements. Name it with your recruitment steps and hit the Save and Continue button.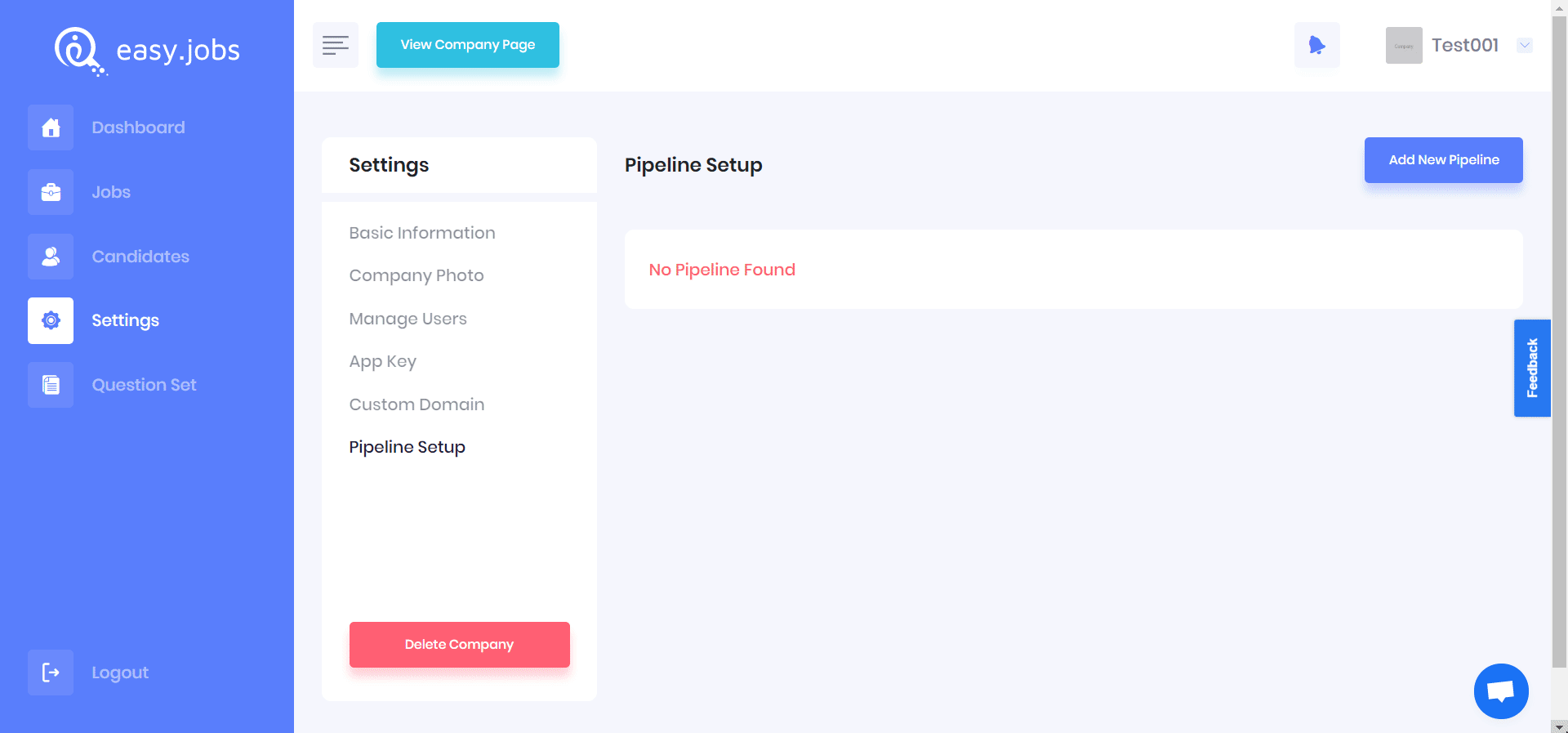 Once you have done with all the steps, congratulations! You have successfully created a Pipeline in easy.jobs. You can also delete pipeline phases anytime. But before deleting any phase of a pipeline, you will get notified about the existing candidates of that phase. 
If you need any help, feel free to contact us or join our Facebook community to get connected with other company owners like yourself.