Easy.Jobs let you add candidates manually using their email addresses. Check out these guidelines below to learn how to add candidates manually from your Easy.Jobs dashboard.
Follow this step-by-step guideline to add candidates manually in Easy.Jobs:
Step 1: Add Candidates To Published Jobs #
Log in to your Easy.Jobs account. Click on 'Jobs' from the left sidebar menu as shown below.  From here, click on the 'Candidate' button of the job for which you want to add a candidate manually.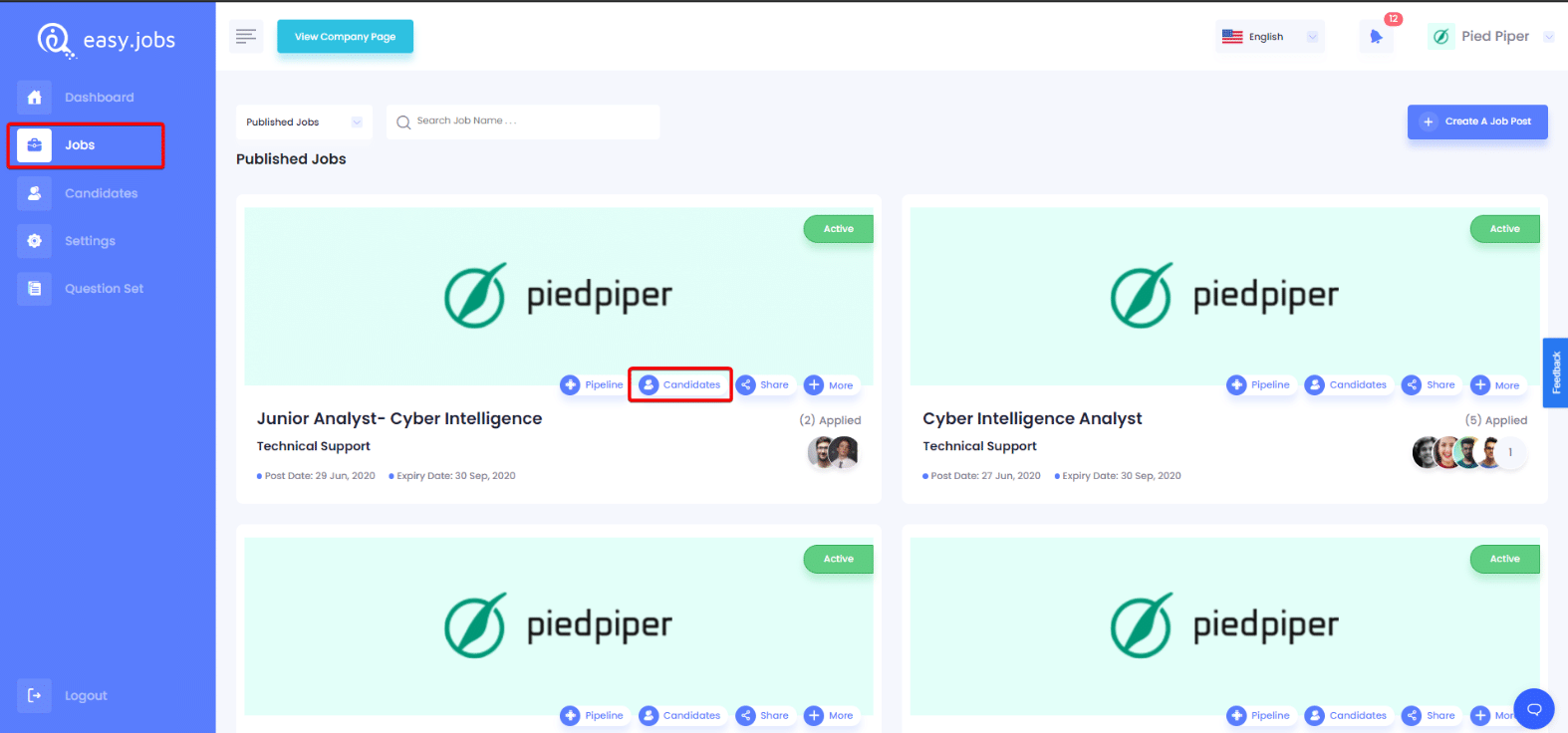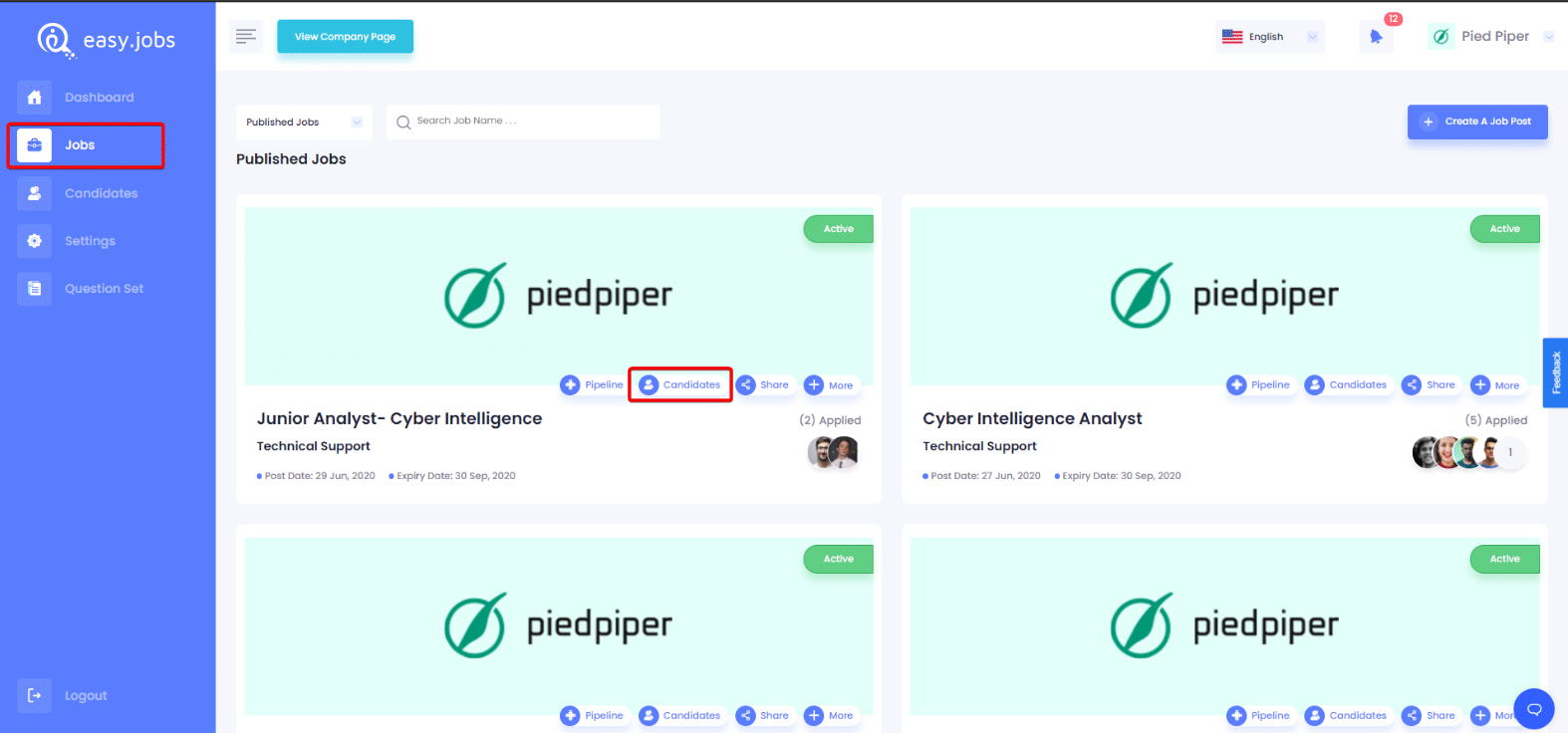 You will be redirected to a new page. Here, click on the 'More' button from the top right corner of the page and select 'Invite Candidate' from the drop-down.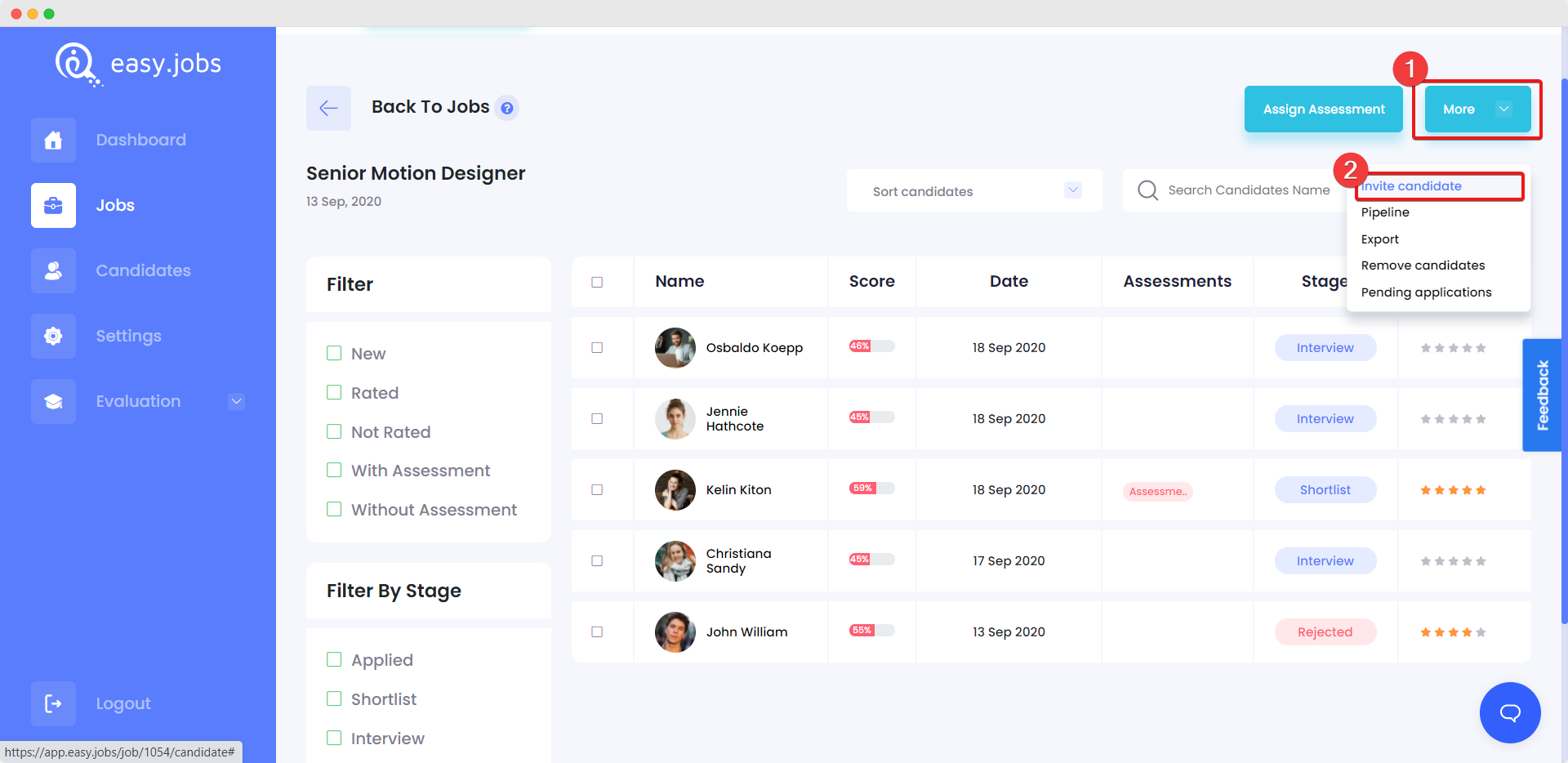 Step 2: Enter Candidate Information #
After clicking on the button from the previous step, a pop-up will appear. Here, enter your candidate's email address and then click 'Invite'.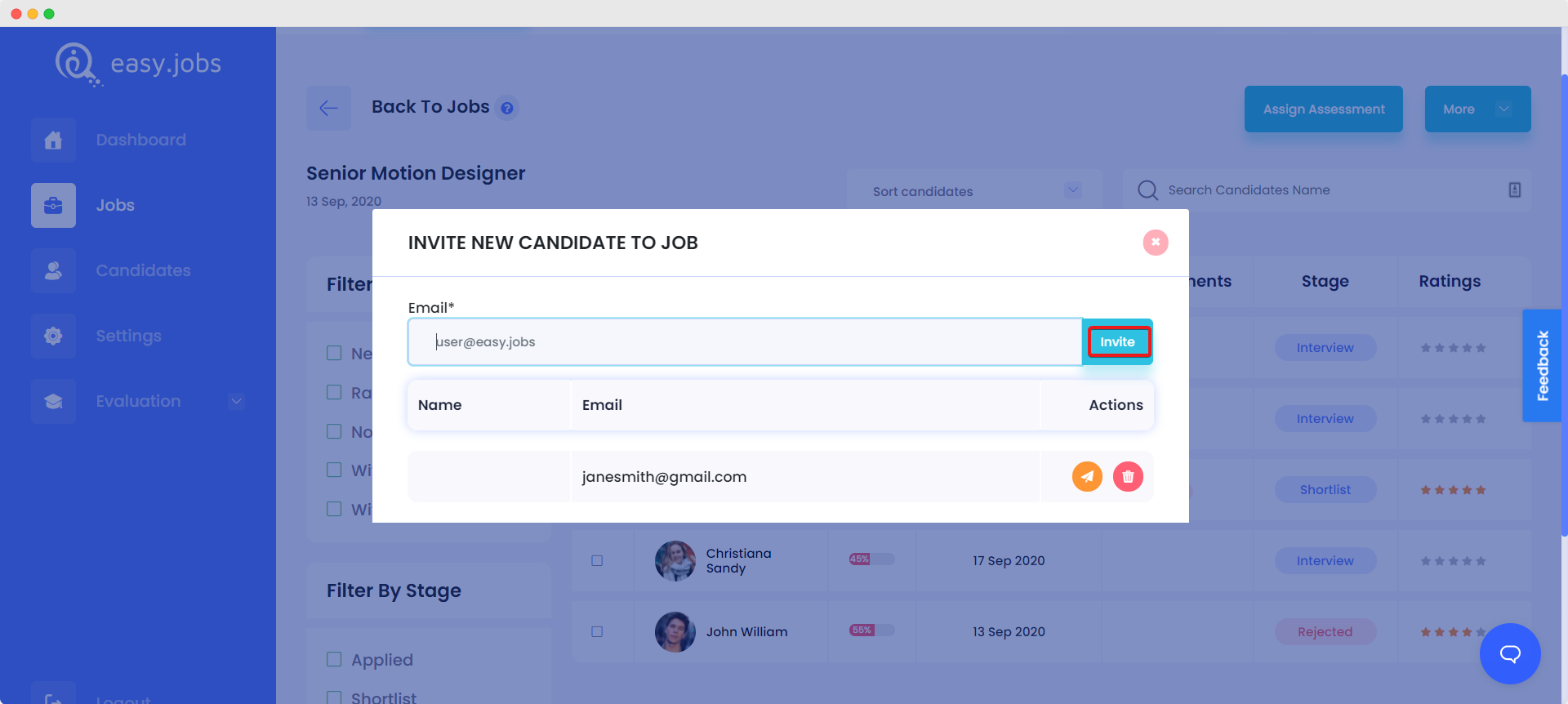 After that, you will be notified from the system with a message stating that your candidate has been successfully added. From the popup, you can also check out the previously invited candidates. If you send them a manual invitation, then click on the 'Send' icon and the invitation will be instantly sent.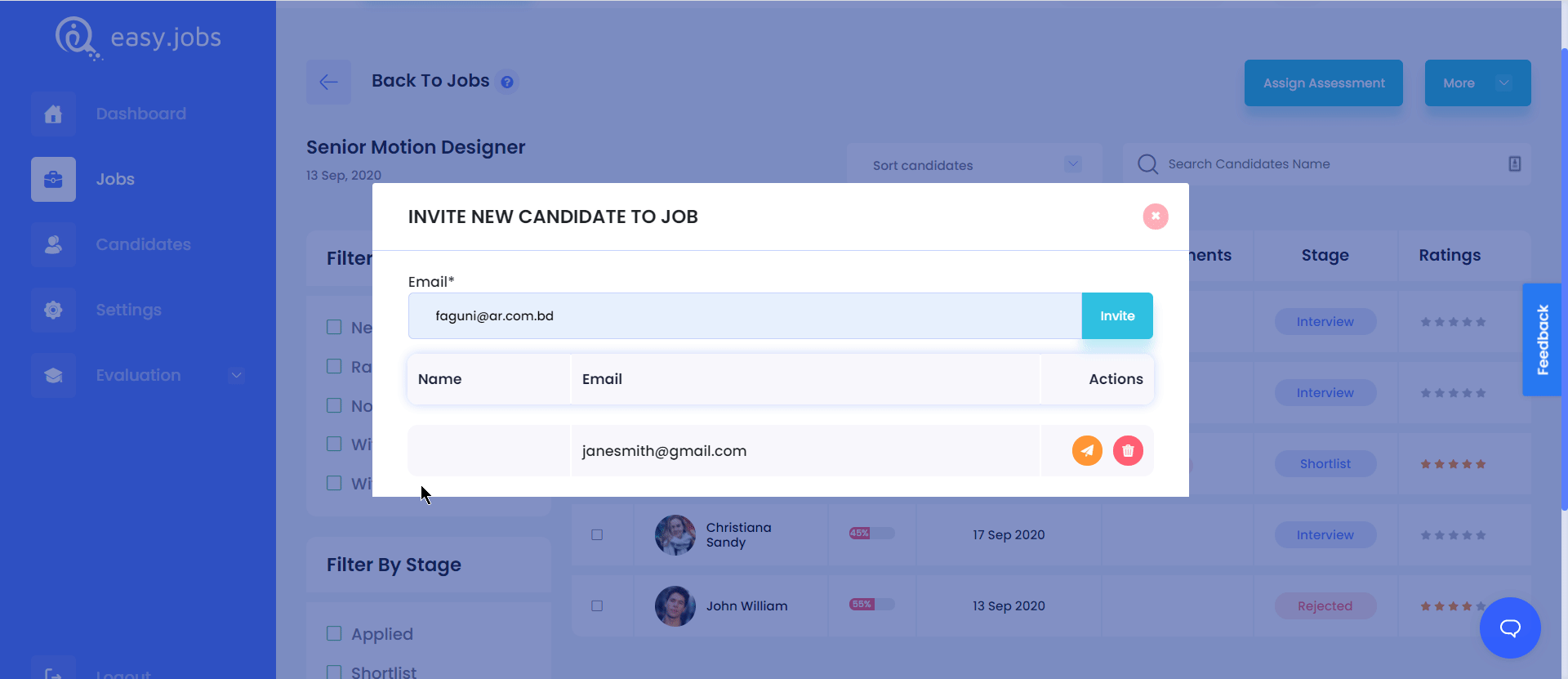 After successfully completing the above steps, the candidate will be notified with an email stating that his application has been received. Here is the email sample, that candidates will get. 


By following these steps you can add candidates manually in Easy.Jobs.
How To Directly Onboard A Candidate From Pipeline? #
You can also onboard candidates manually from your dashboard. To do this, go to a job post campaign –> Candidates and then navigate to a candidate's profile you want to onboard directly. From the drop-down select the 'Selected' button. A popup will appear. From there tick on the 'Onboard without above information' option. Thus, you can directly onboard any candidates without sending any onboarding confirmation email.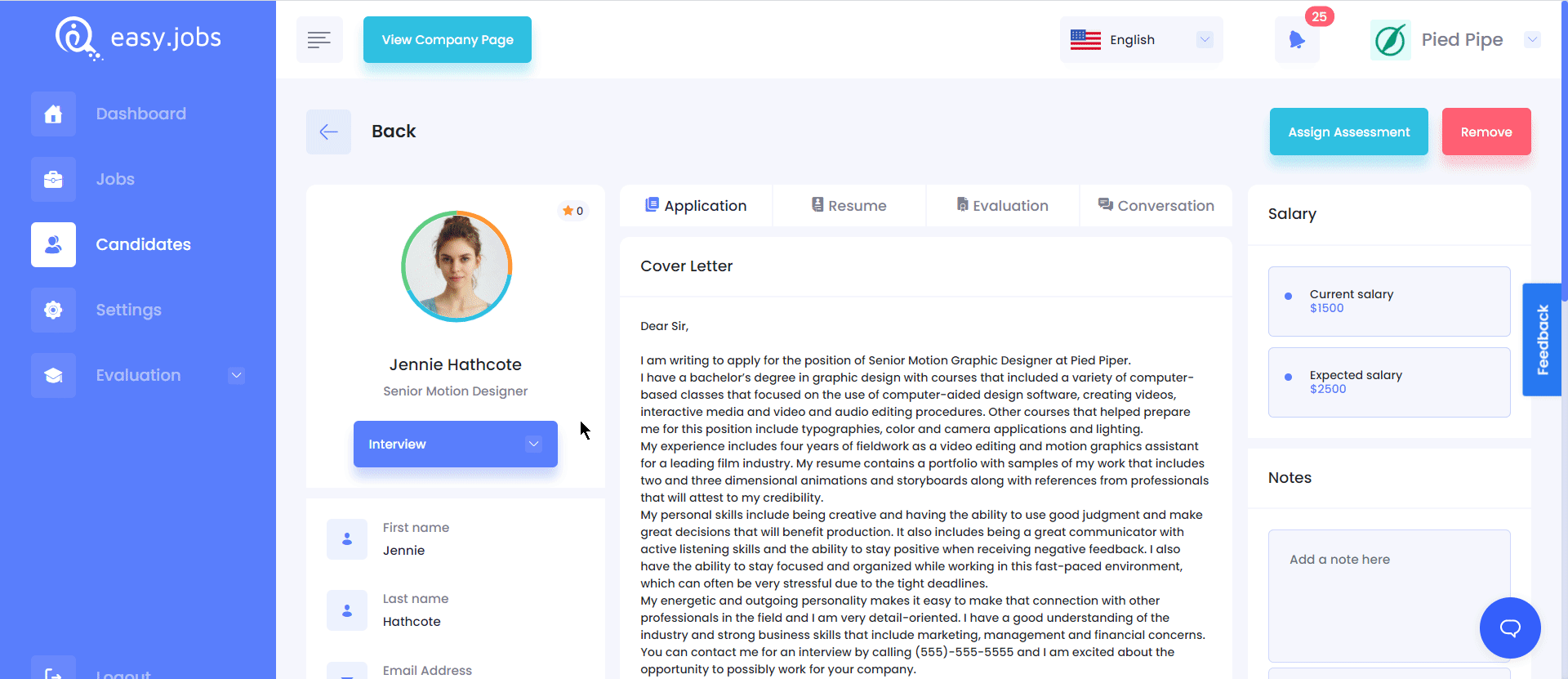 If you need any help, feel free to contact us or join our Facebook Community.