easy.jobs allow you to check candidates' status by using its advanced filter options. You can easily find out who has applied for your company's various job posts so far. You can filter your applicants' lists based on job title, pipeline status, or even ratings. 
Follow this step-by-step guide to check candidate's status from your easy.jobs dashboard:
How To Check Candidates' Status From easy.jobs Dashboard? #
First, log in to your company account from easy.jobs portal. You will then be redirected to your easy.jobs dashboard directly. 
You will find 3 types of filters there; you can filter candidates by job posts, profile rating, and pipeline status. 
Filter By Job Posts #
If you want to check candidates' status for a particular job post, click on the 'Select Job' field from the top menu. After that, select your preferred job title from the drop-down list that you want to filter. Only candidates who apply for that specific job will be displayed.
Filter By Rating #
Moreover, if you want to check candidates' status with rating, you can easily do that simply by clicking on the 'Select Rating' field at the 'Candidates' top menu. This rating is automatically generated by easy.jobs advanced AI score.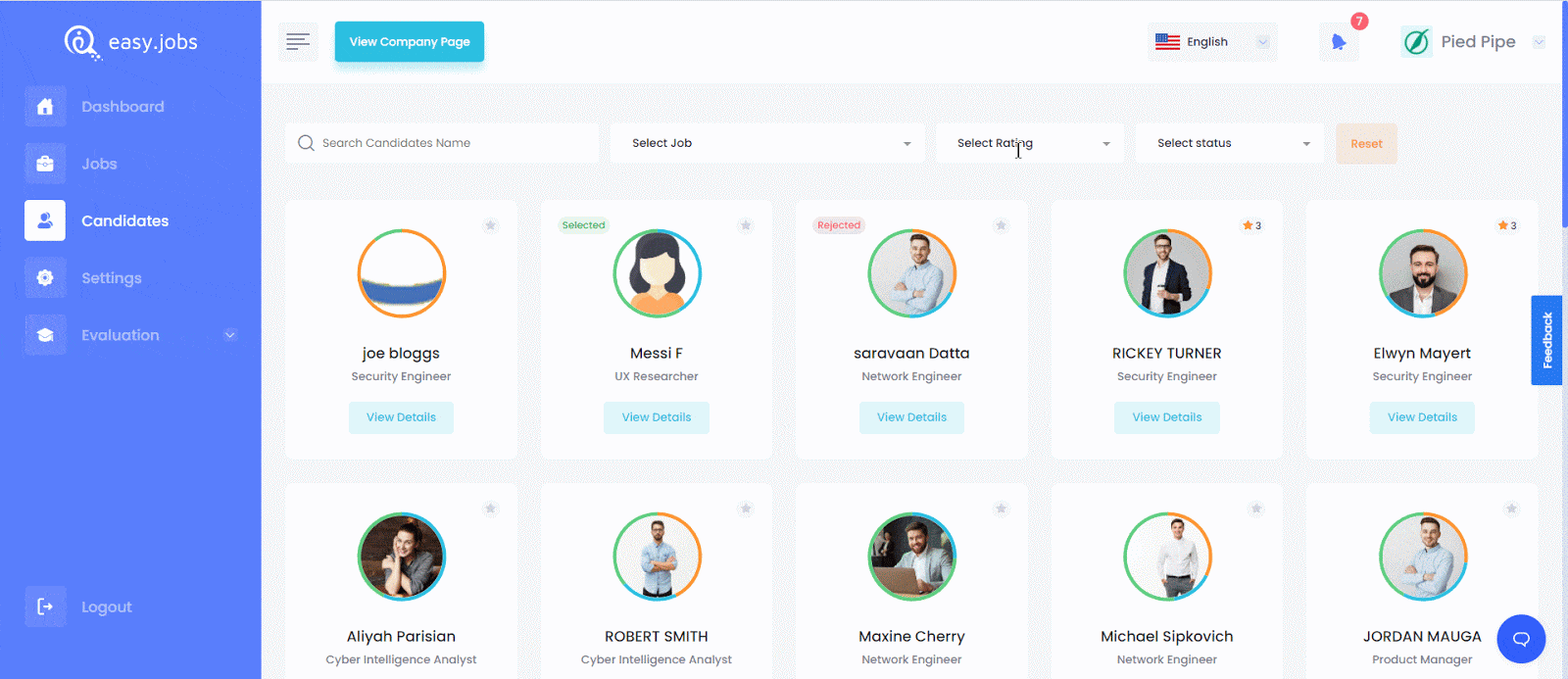 Filter By Pipeline Status #
On the other hand, you can filter candidates by particular pipeline status. For this, select your preferred job posts and choose your 'Select status' field at the top to get the result according to status.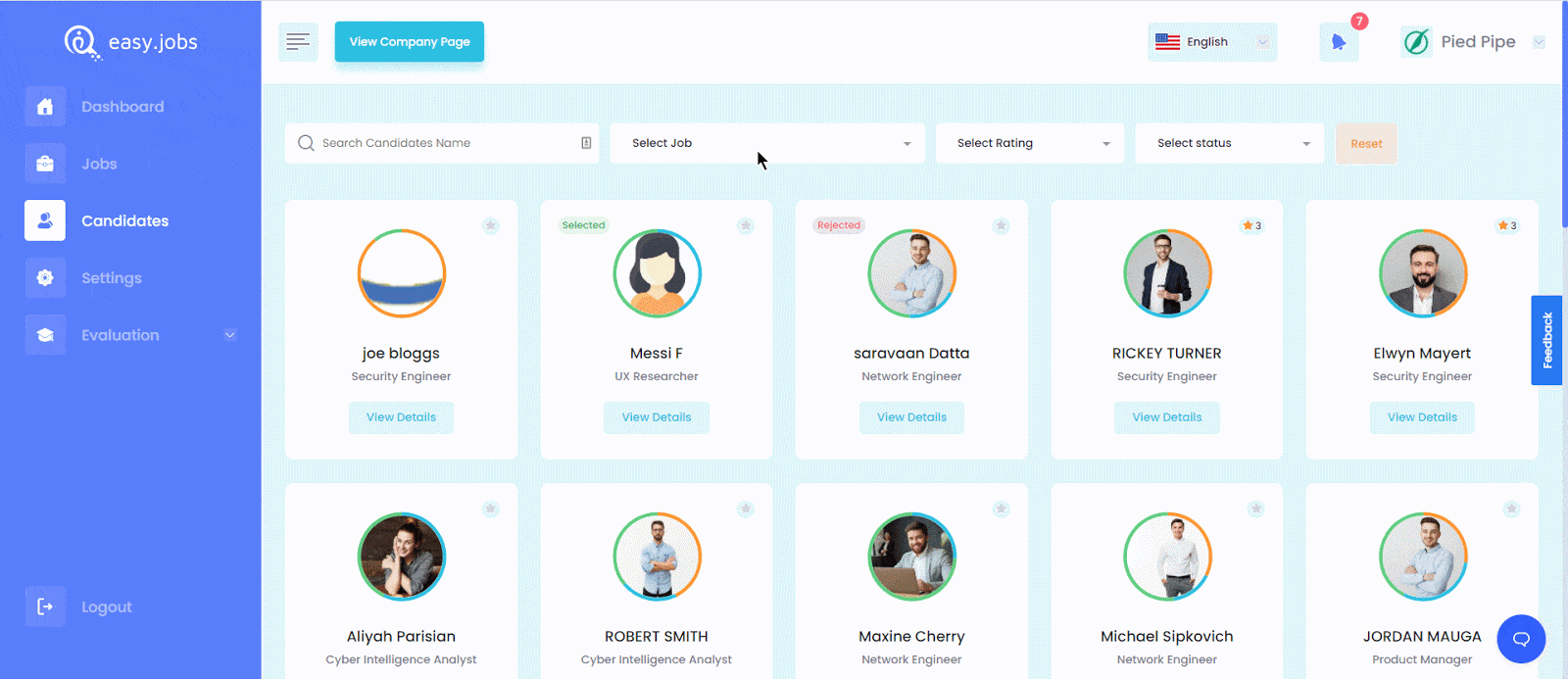 Besides, if you want to conduct a new search, click on the 'Reset' button and start fresh. 

This is how easily you can check candidates' status on your job portal using multiple filters from easy.jobs.  
If you need any help, feel free to contact us or join our Facebook community to get connected with us.