You can easily view the resume of a candidate in easy.jobs. Follow these step-by-step guidelines to find out how.
Step 1: Manage Candidates From Your Dashboard #
Log in to your easy.jobs account and navigate to 'Candidate'. After that, click on the 'View Details' button of any candidate whose you want to view the 'Resume'.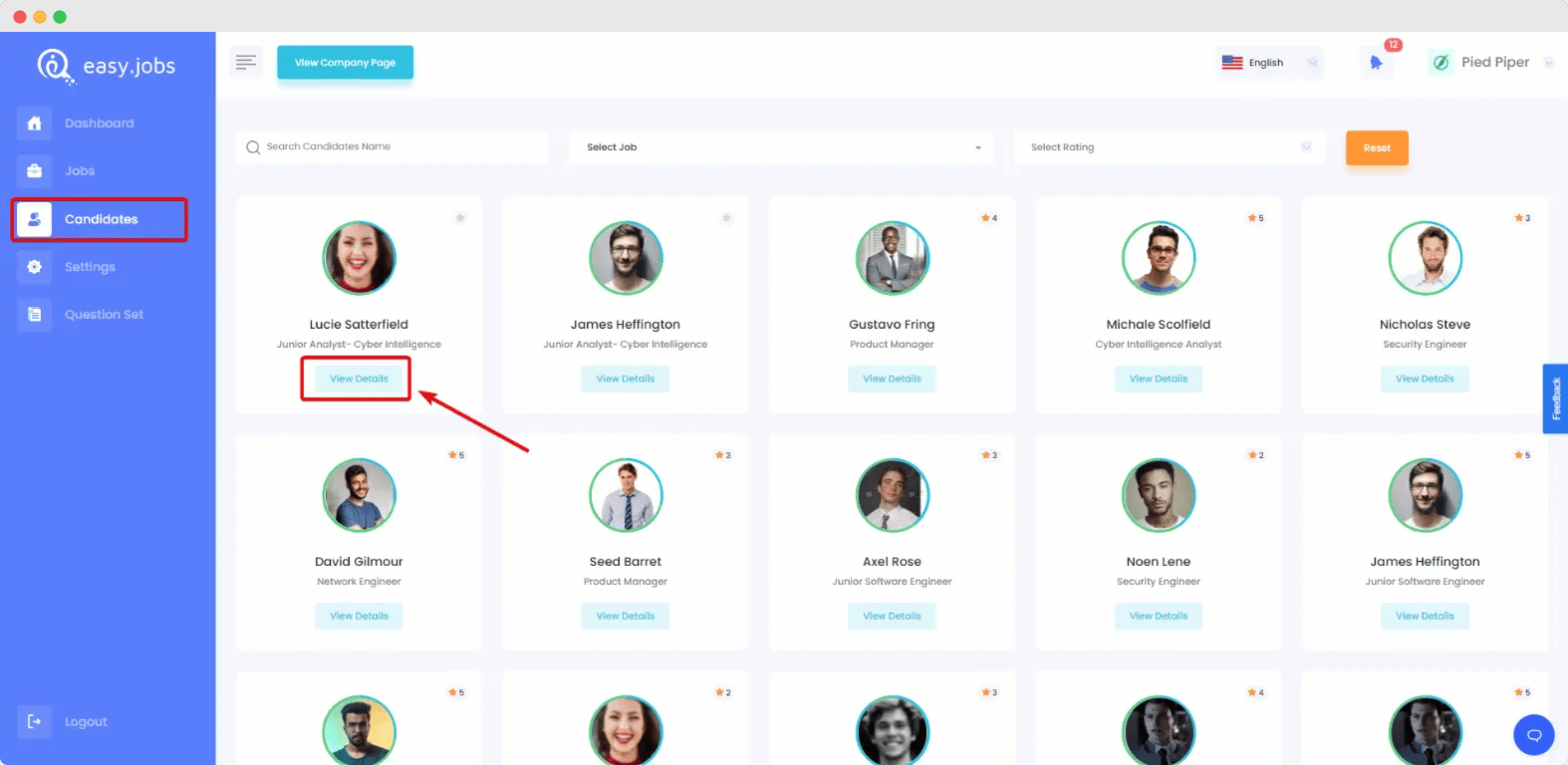 Step 2: View Candidate's Resume In easy.jobs #
It will take you to this page from where you need to click on the 'Resume' tab in the process. Now you will be able to see the resume of the applicant to decide if he or she is a good fit for the job.
If your candidates share an online resume URL, then you can also preview them from your Easy.Jobs dashboard. The resume URL will be previewed like this.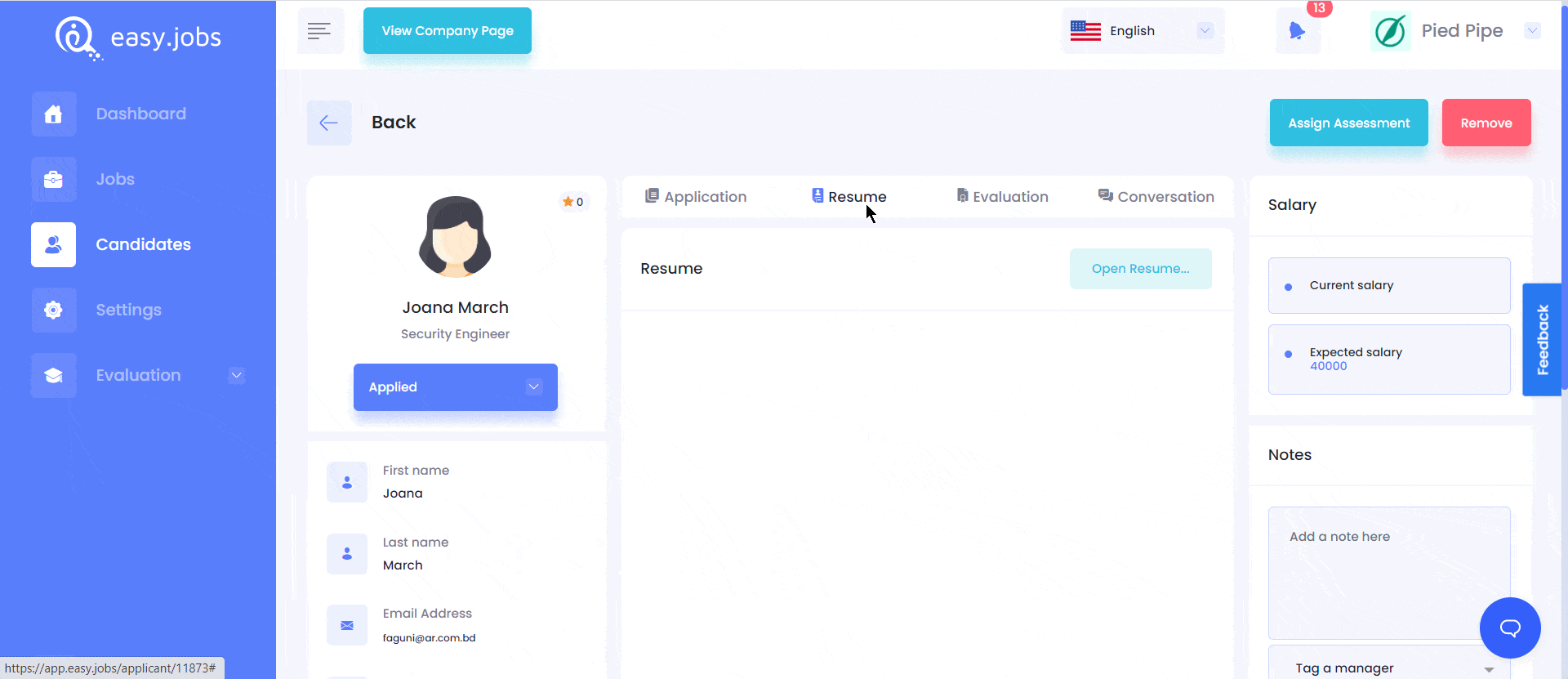 Step 3: How To Check Candidate Resume Directly From Your Email Inbox #
If you want to check out applied candidates' resumes without logging in to your easy.jobs dashboard, then you can do that too. Follow this guideline to check candidates' resumes directly from your email inbox without logging in to easy.jobs dashboard:
From your easy.jobs dashboard, go to Settings –> Candidate Apply Setting. There you will find the option to enable receiving resumes through automated emails. Toggle On from Attach Resume With Email field. Then you can directly get candidates' resumes through emails.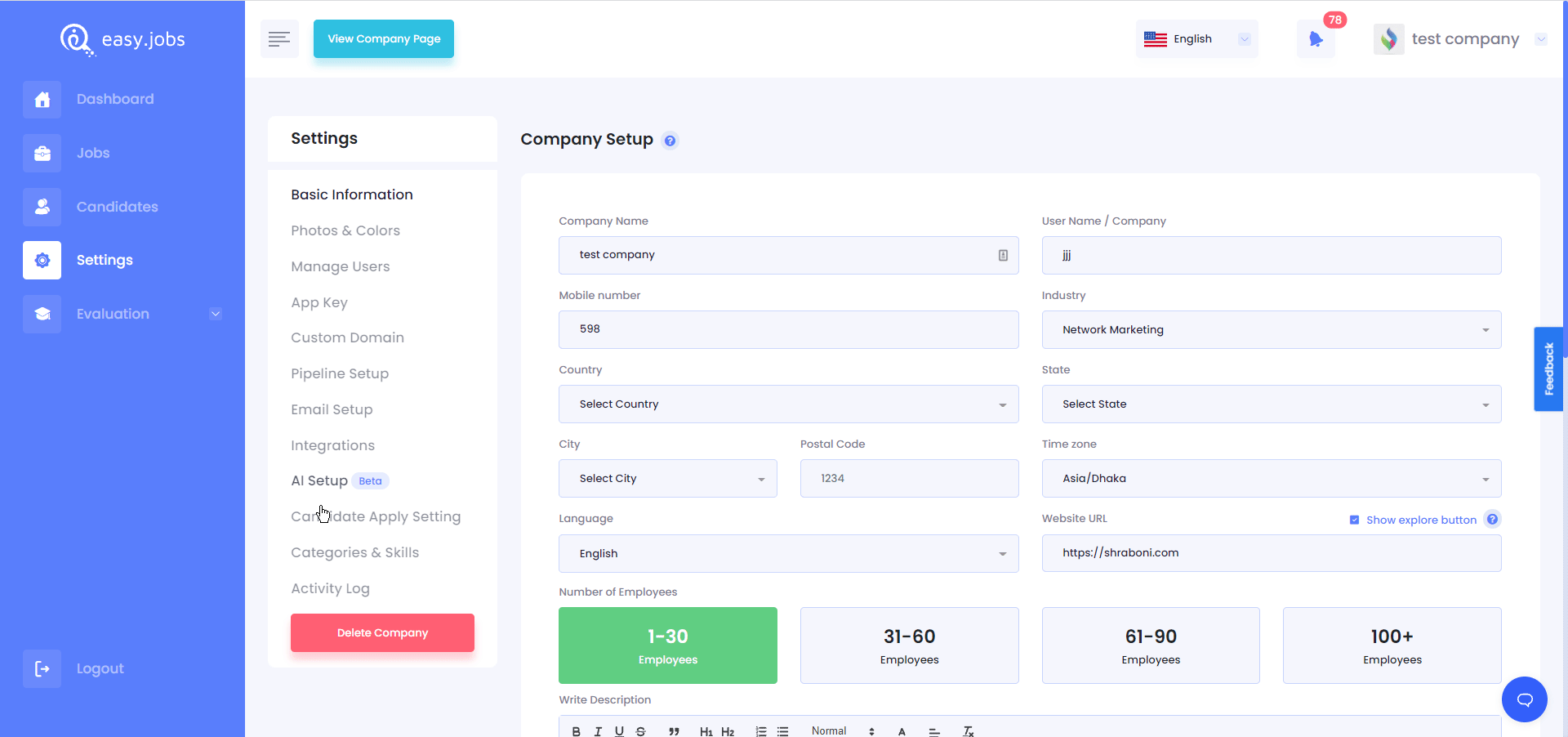 This is how you will be able to view the resume of a candidate in easy.jobs.
If you need any help, feel free to contact us or join our Facebook Community to get connected with us.