Connecting DocuSign with easy.jobs enables you to send documents to your candidates and allow them to add their e-Signatures to the document. This powerful integration is useful when you need important agreements to be made immediately.
Step-By-Step Guide To Integrate DocuSign With easy.jobs #
Follow the quick steps below to learn how to integrate DocuSign with easy.jobs and get the documents signed online.
Step 1: Login To Your easy.jobs Dashboard #
First, log in to your easy.jobs dashboard. From your easy.jobs dashboard, go to 'Settings' → 'Integrations'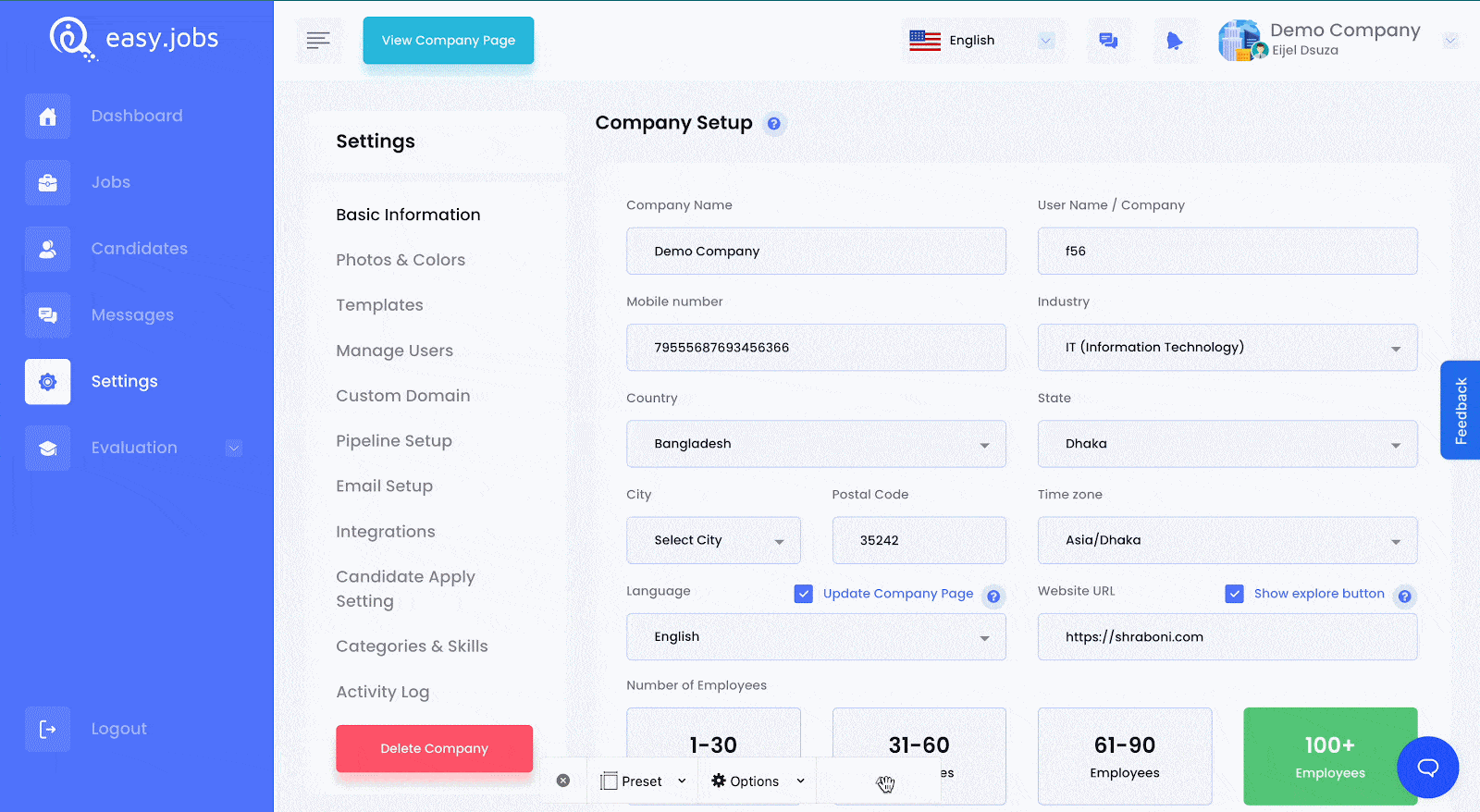 Step 2: Configure easy.jobs With DocuSign #
Click on the 'Configure' button. You will now be directed to connect with DocuSign. Click on the 'Add To DocuSign' button.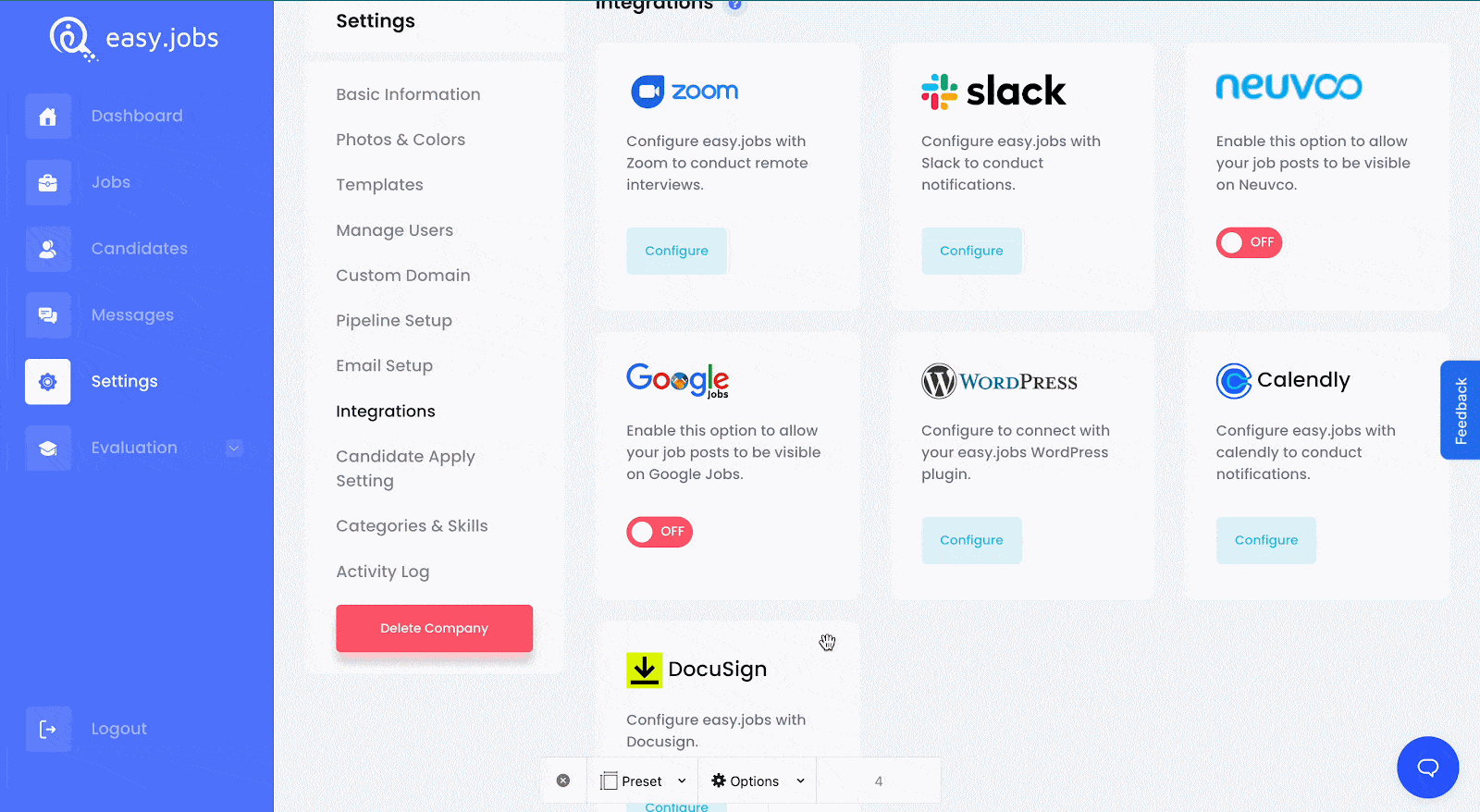 In this phase, you will be asked to connect to DocuSign with your DocuSign credentials. Once you provide the credentials, your account will be connected.
Step 3: Send The Document To The Candidate #
Now, go to the 'Candidates' tab. Select the candidate to whom you want to send the document for signing. Click on the 'View Details' button. Change the Pipeline Setup to either applied or rejected as displayed below.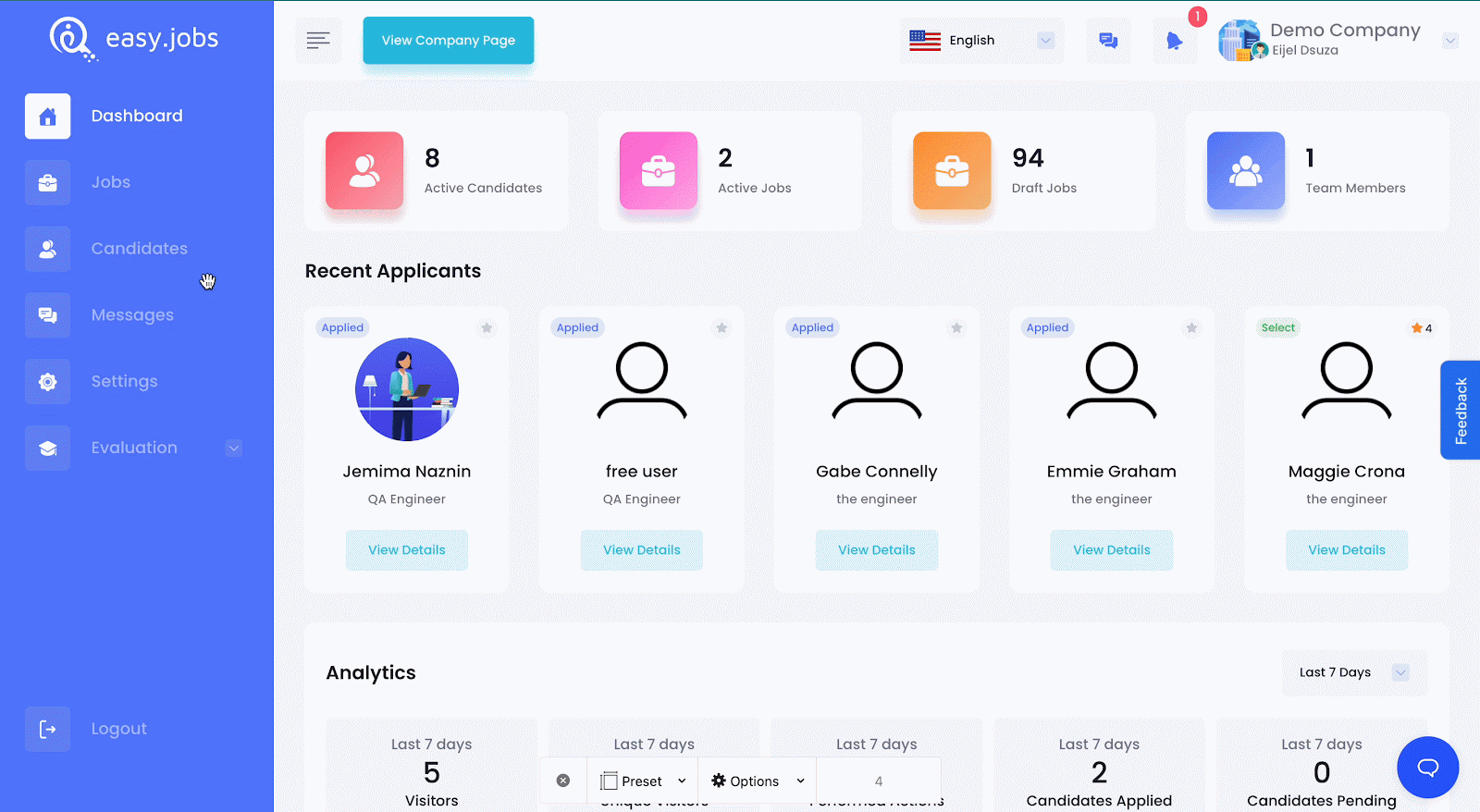 A new popup will appear now. Click on the 'Choose Template From DocuSign' dropdown and select the template. Choose the 'Joining Date' when you want to recruit the candidate, along with information about Salary, Provision Period, etc. Click on the 'Onboard' button now.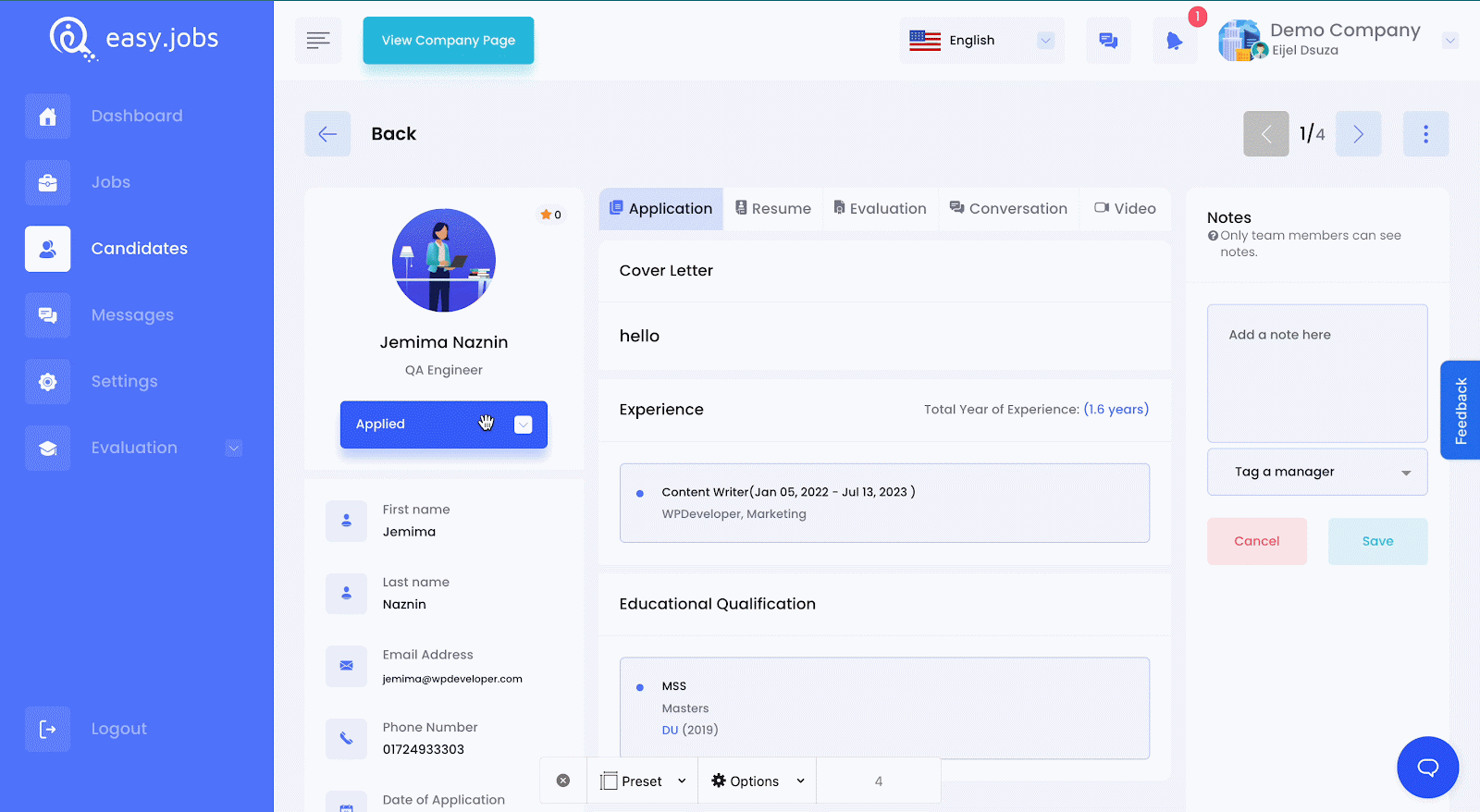 An email will now be sent to the candidate where they can sign the document. Once the candidate clicks on the 'Review Document' button, he will now be able to sign the document and complete the process.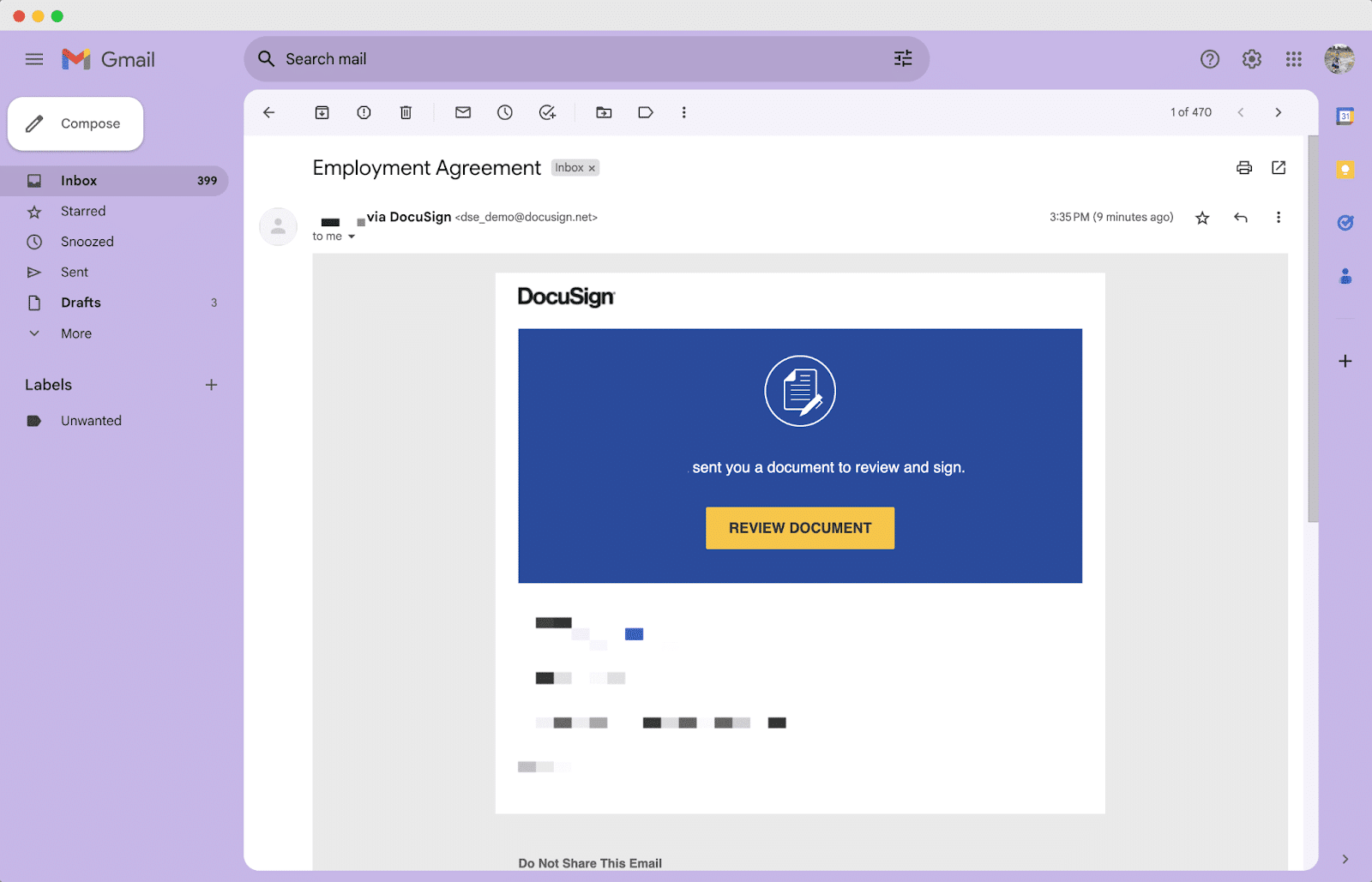 The candidate can either draw or upload his/her signature in the document as needed, as it is displayed below.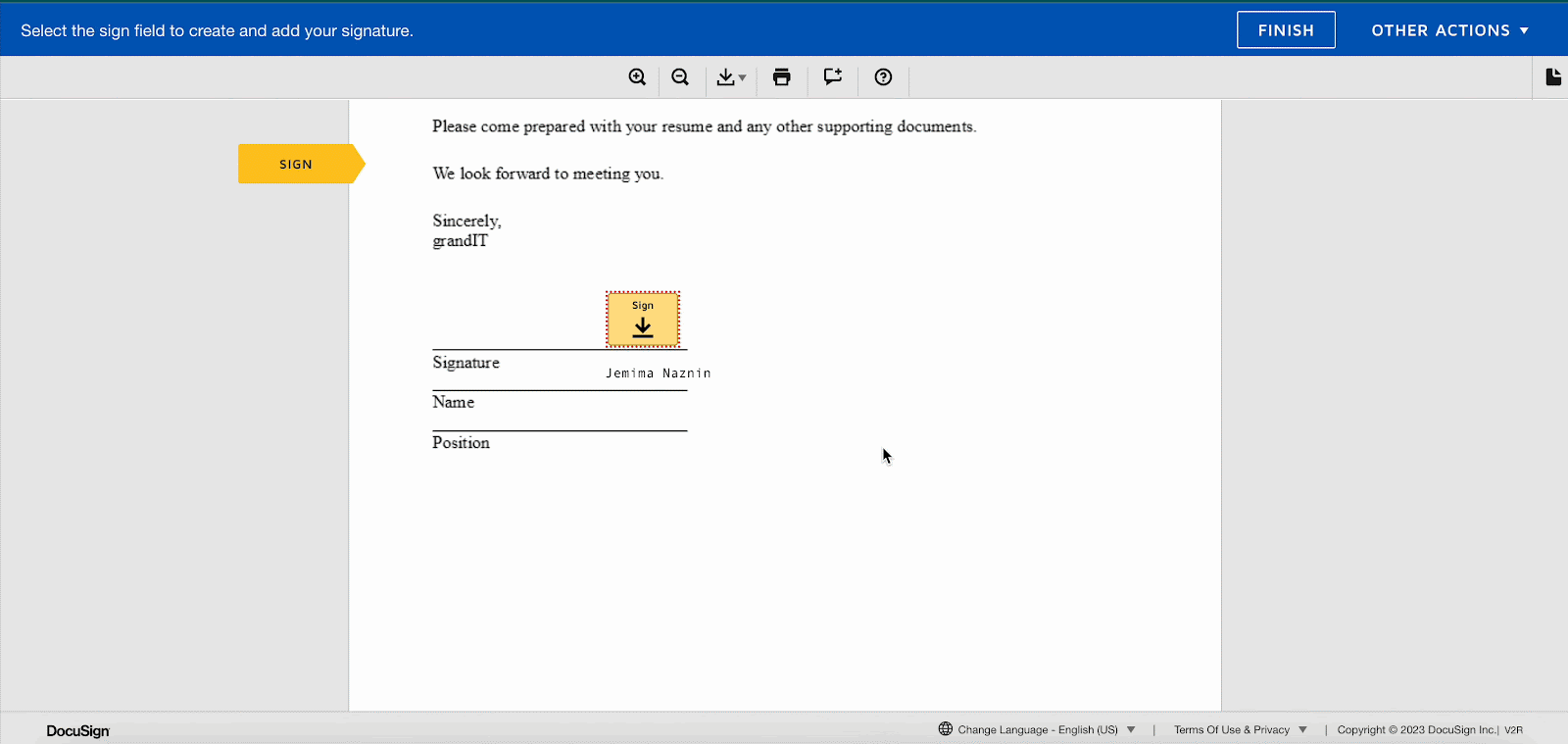 Thus, you can easily integrate DocuSign with easy.jobs. Gettings stuck? Feel free to contact the support team for further assistance.