With easy.jobs you can easily check the activity log to see the latest changes and updates made by you and your team for any job posts within your organization. You will also be able to view candidate-related activities. For example, you can check which manager has assigned a candidate for assessment and at what time. This helps you keep track of your activities easily from one place.
How To View Your Activity Log In easy.jobs? #
To view your activities in easy.jobs, sign in to your account and click on the 'Settings' tab from your dashboard. Next, click on the 'Activity Log' option as shown below. From here, you can view detailed information about your activities on any given date.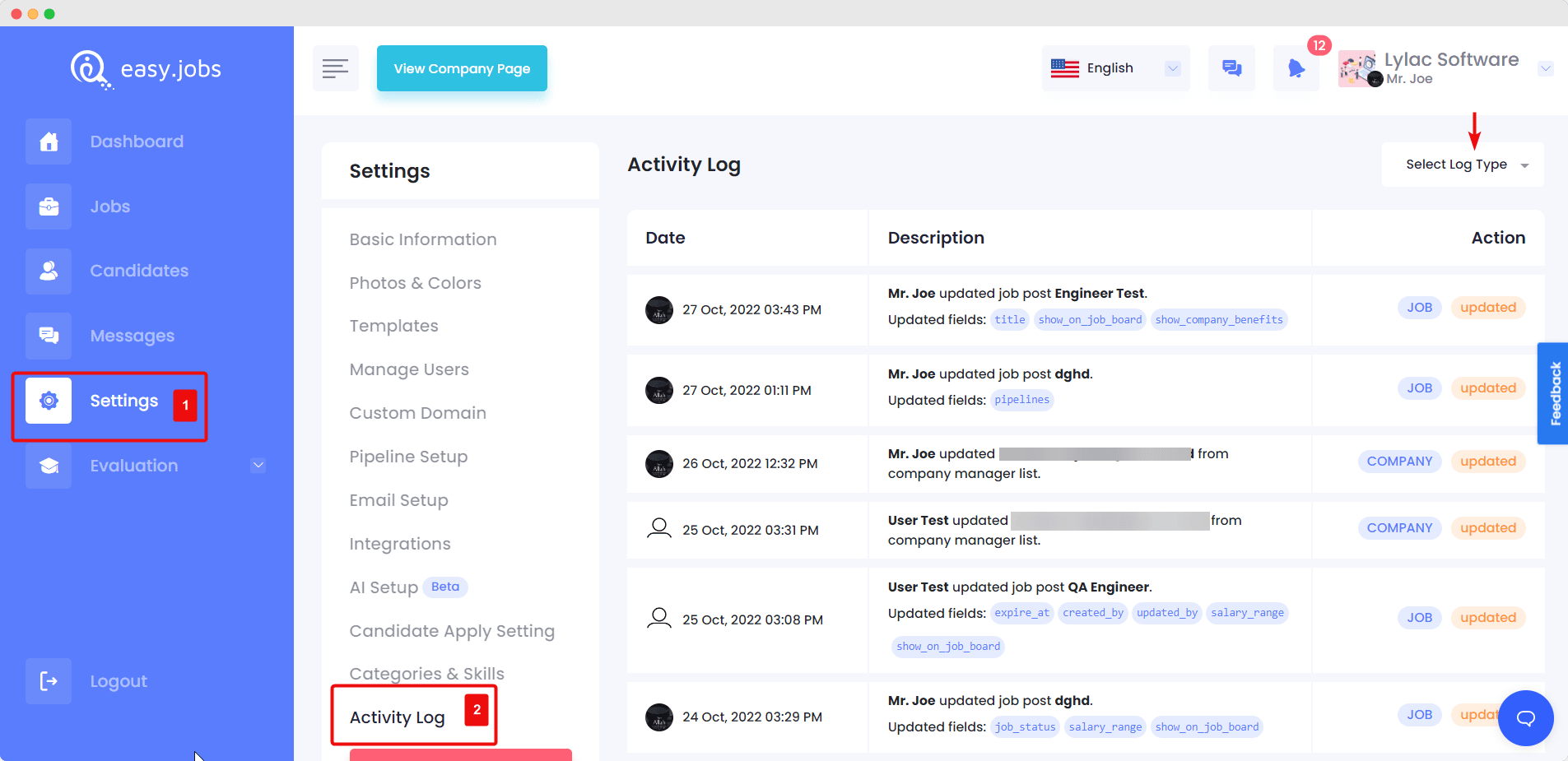 To choose which type of activities you want to view, you can use the drop-down menu to select your log type. You can choose to view job and candidate activity logs as shown below.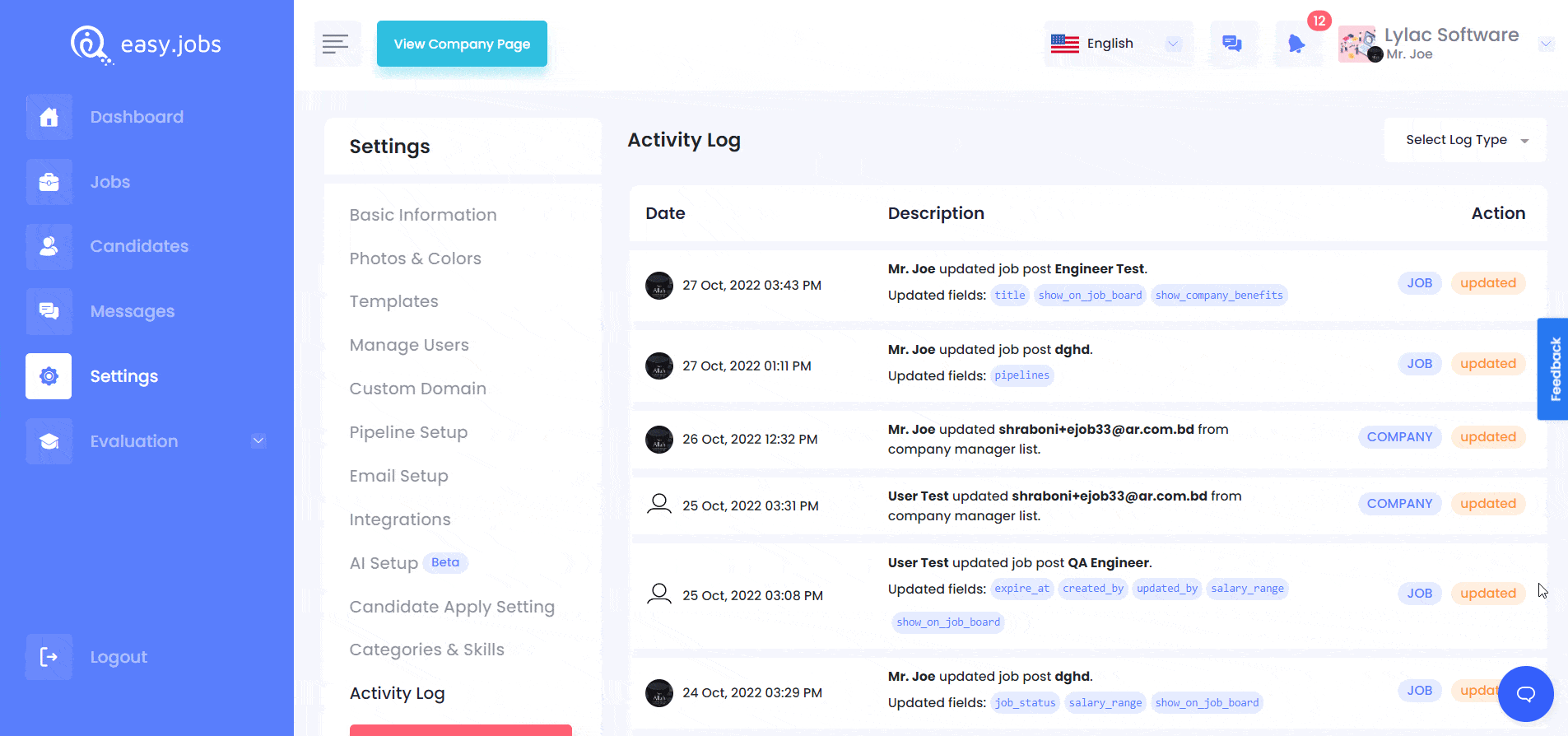 By following these simple steps, you can easily check your activities from log in easy.jobs.
If you need any help, feel free to contact us or join our friendly Facebook community.