Check out the guideline below to learn how to view the candidate list and detail in Easy.Jobs:
Step 1: Navigate to Dashboard>Candidates. It will take you to this view below where you can see your all candidates including ratings.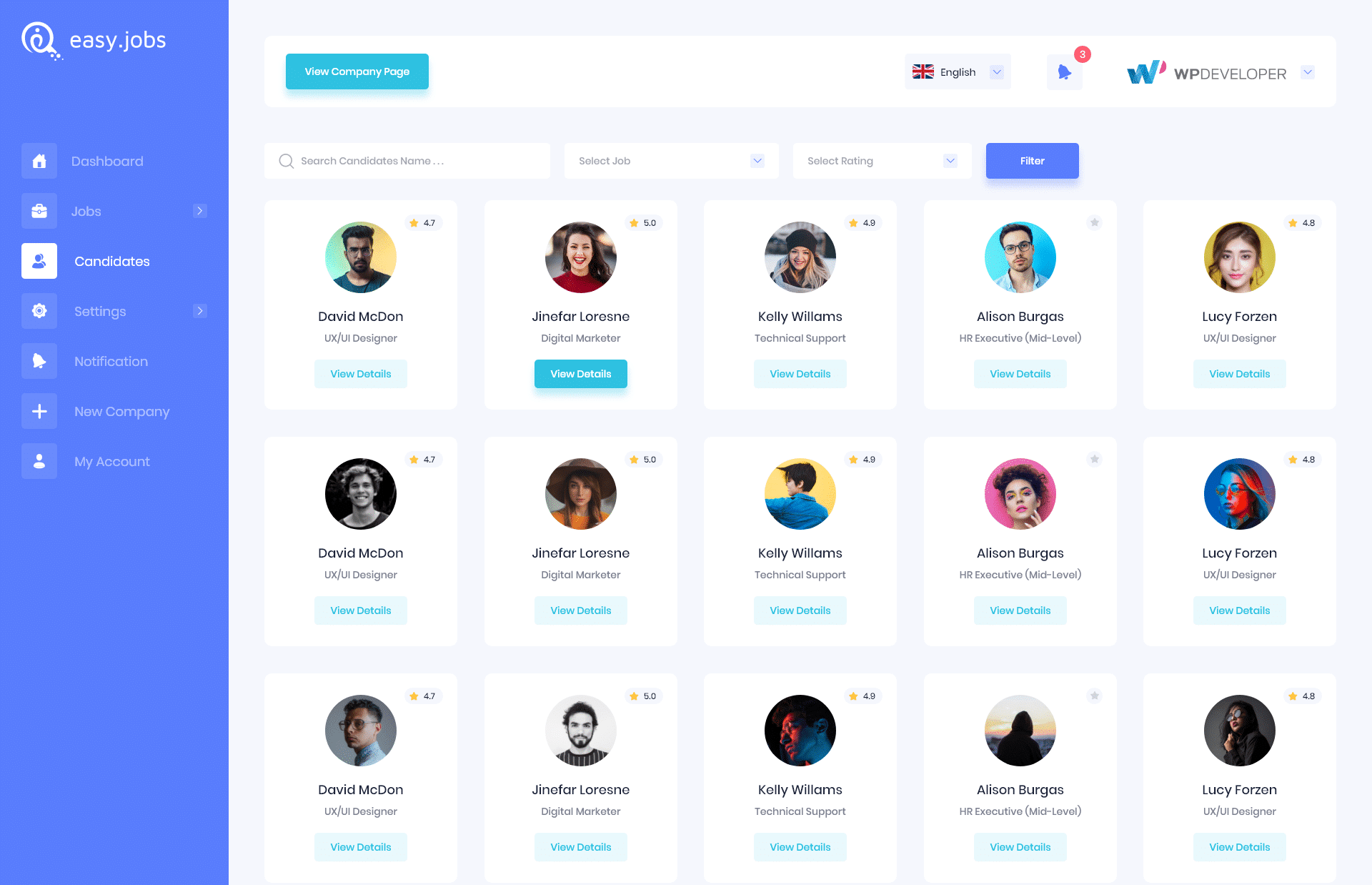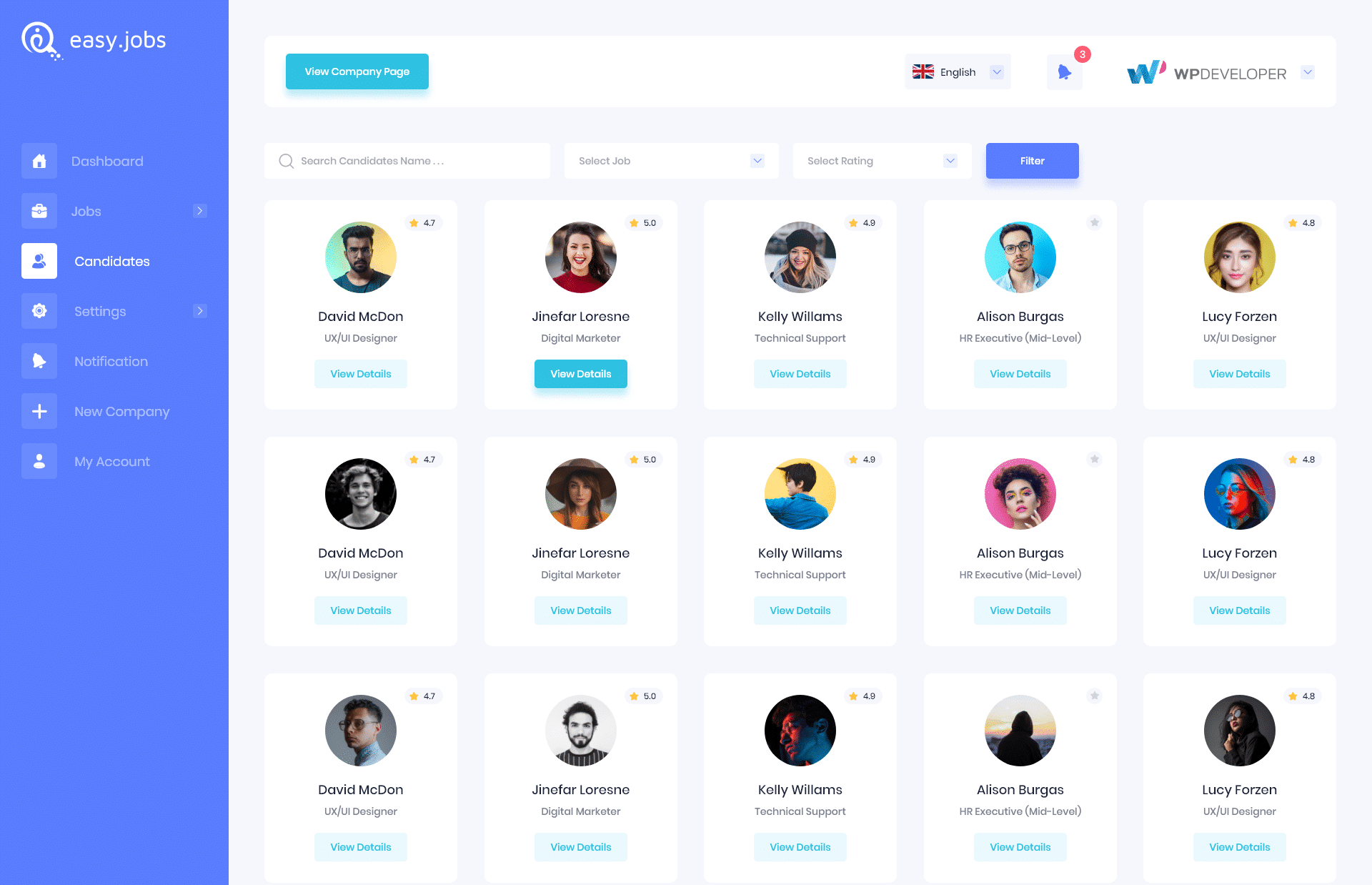 Step 2: To see details info about a particular candidate, click on the 'View Details'
Step 3: There are certain tabs where you can get specific information.
✅Resume: If you click on the Resume tab, you will see the CV of your candidate.
✅Evaluation: You will see the screening questions results.
✅Conversation: To communicate with candidates you will get in-app messaging under the Conversation tab.
In addition to that, you can keep notes to remind yourself of anything special about the candidate which will help you to make the hiring decisions.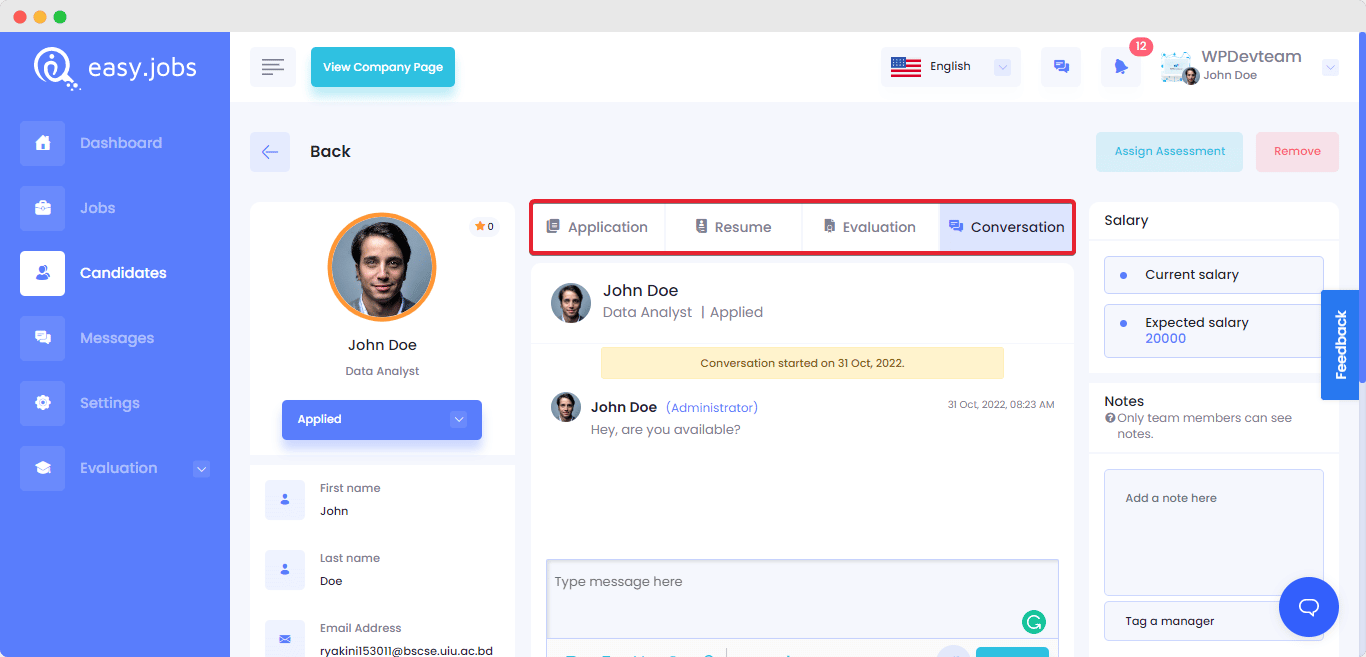 If you need any help, feel free to contact us or join our Facebook community to get connected with other company owners like yourself.