Check out this guideline below to view the Candidate list & details in Easy.Jobs:
Step 1: At first, click on the Jobs feature under the 'Jobs' section. You will get all the published job news. Just click and select each title Action panel and select the 'Candidate' option.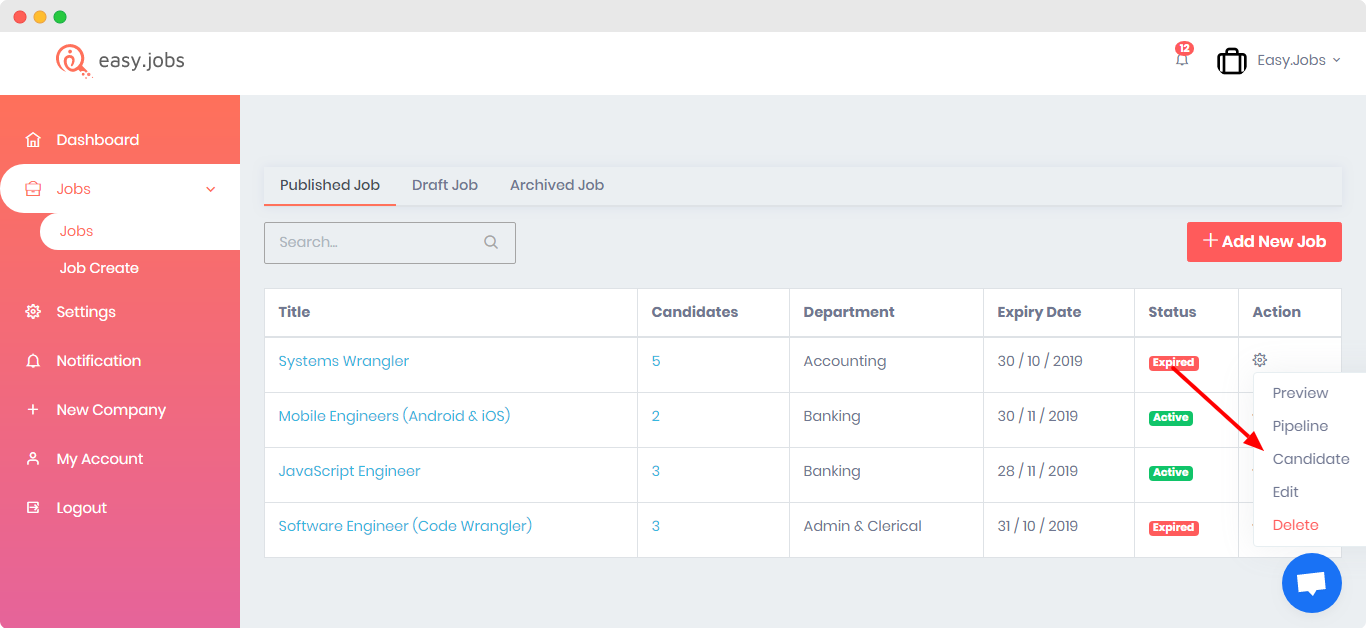 Step 2: Afterward, you will get an expanded view of the whole candidate list. You can filter your entire candidate list from here based on certain criteria.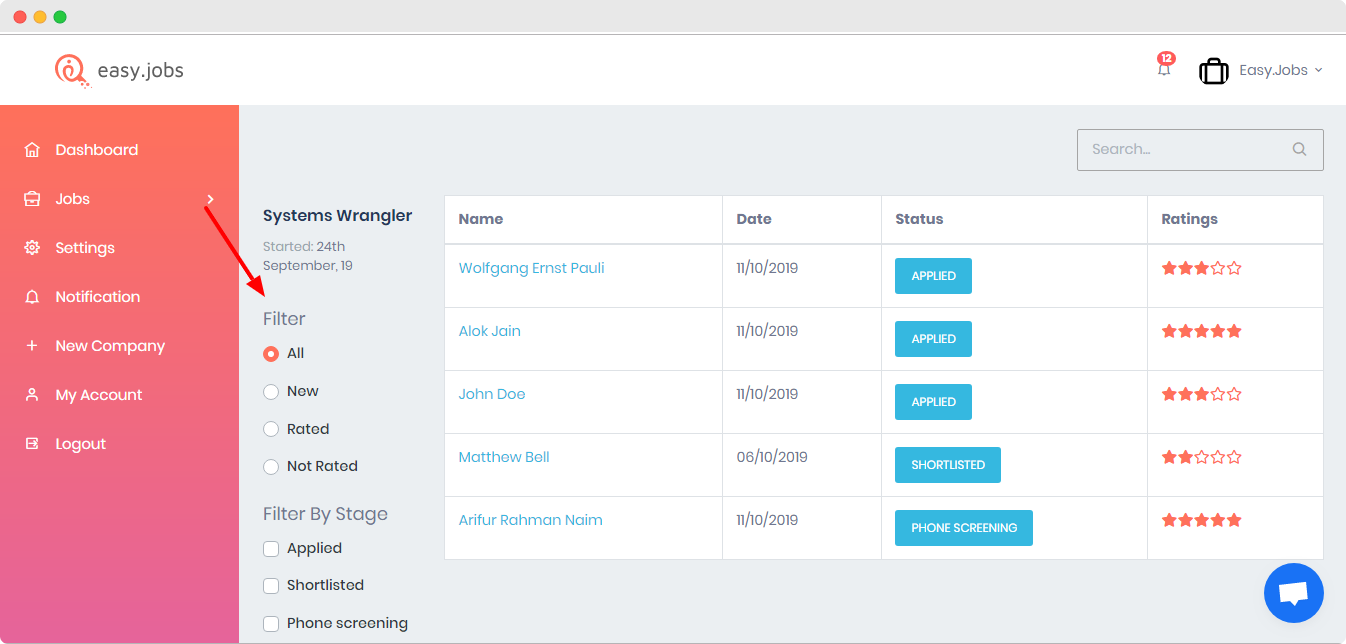 Step 3: Choose and click on your desired candidate name and you will get the complete candidate details.