Bekijk de onderstaande richtlijn om te leren hoe teamzichtbaarheid beheren in easy.jobs.
U kunt de rechten van uw teamleden instellen wanneer u ze toevoegt easy.jobs dashboard. Als je het op dat moment niet goed hebt ingesteld, kun je hun toegangsrechten later bewerken en instellen.
Stap 1: Om de zichtbaarheid van het team in te stellen of te beheren, logt u in op uw easy.jobs-account en navigeert u naar Instellingen vanaf de linkerzijbalk. Klik nu op Gebruikers beheren en klik dan op op de Bijwerken knop van welk teamlid u machtigingen wilt instellen.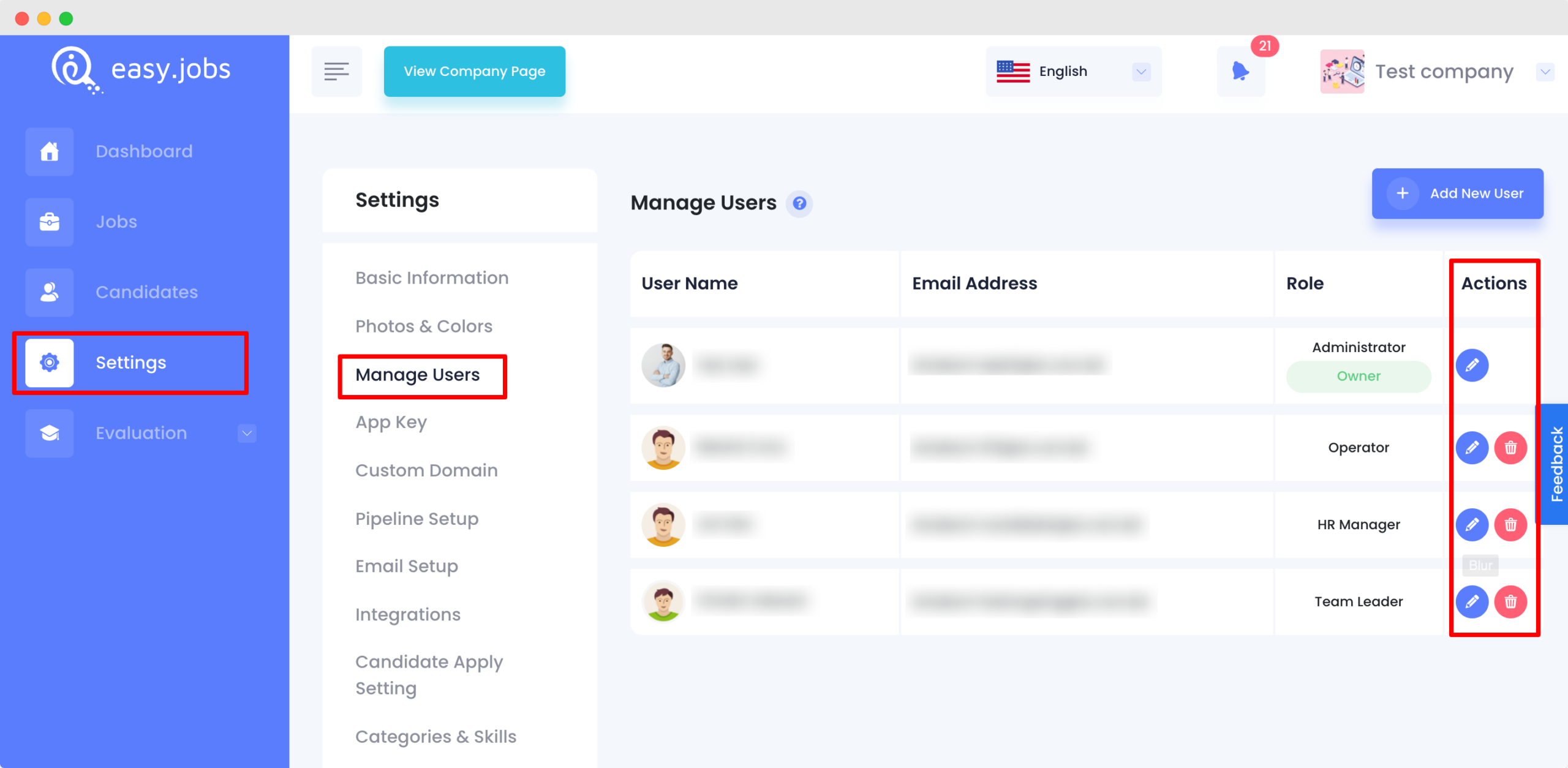 Stap 2: It will take you to this view from where you can be able to select permissions. From here you can change the roles of team members as well. Click in the 'Role' field and then change the user role from available options.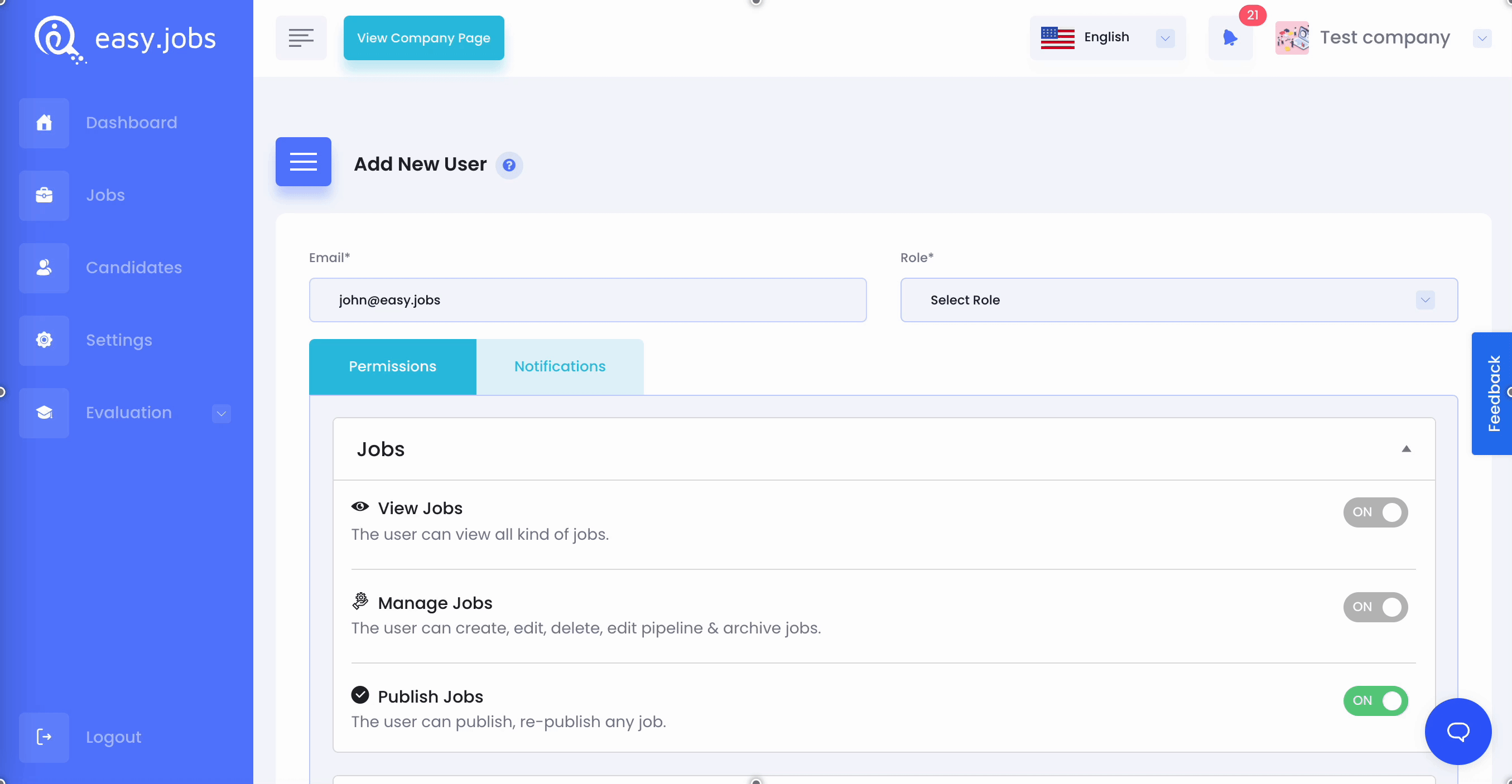 Once you have done selecting roles, time to update 'Permissions'. Depending on the user role, some permissions are auto-enabled. You can customize here and enable or disable other permissions as well.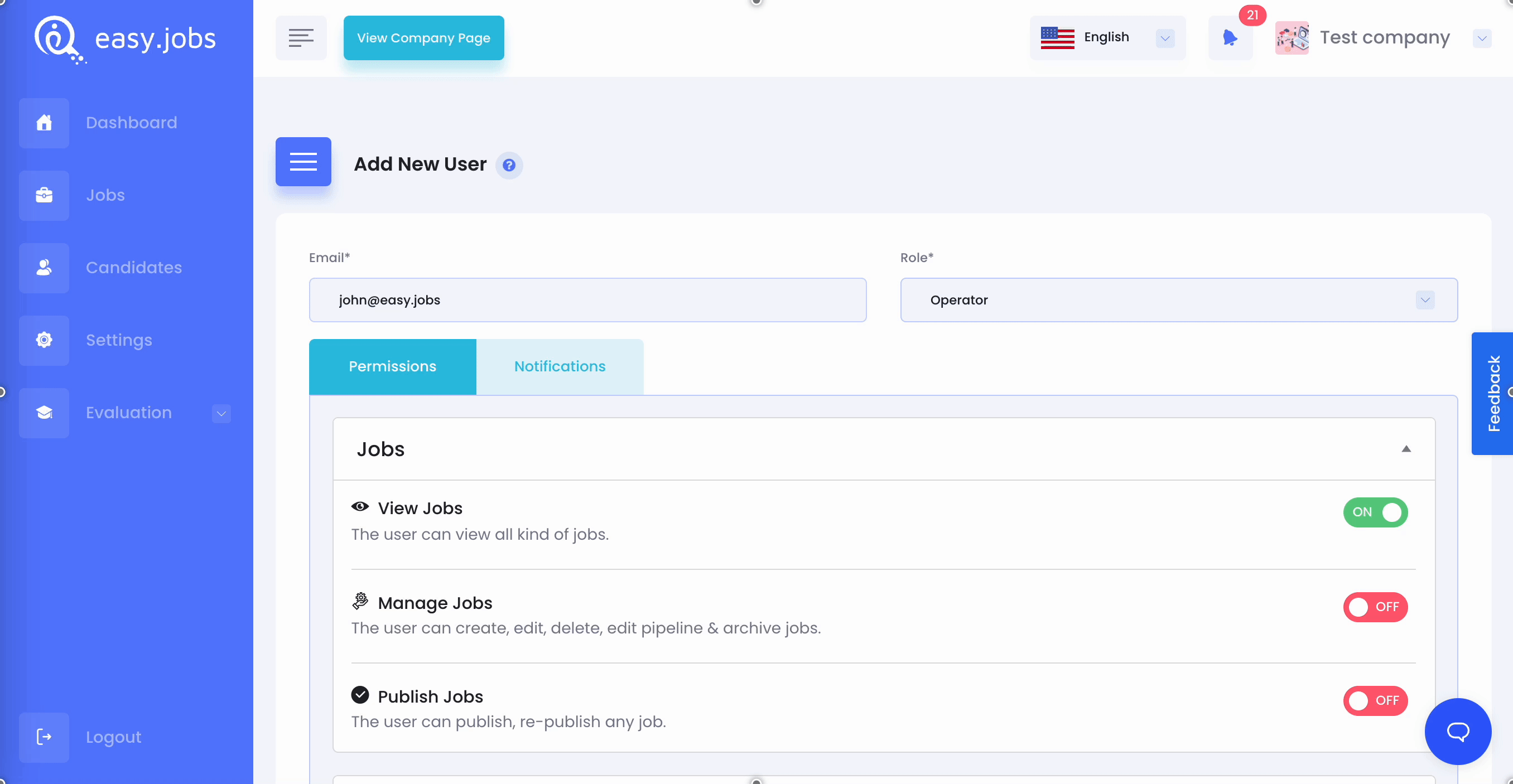 You can also customize the Kennisgevingen as well for every user role. Then hit the 'Update' knop.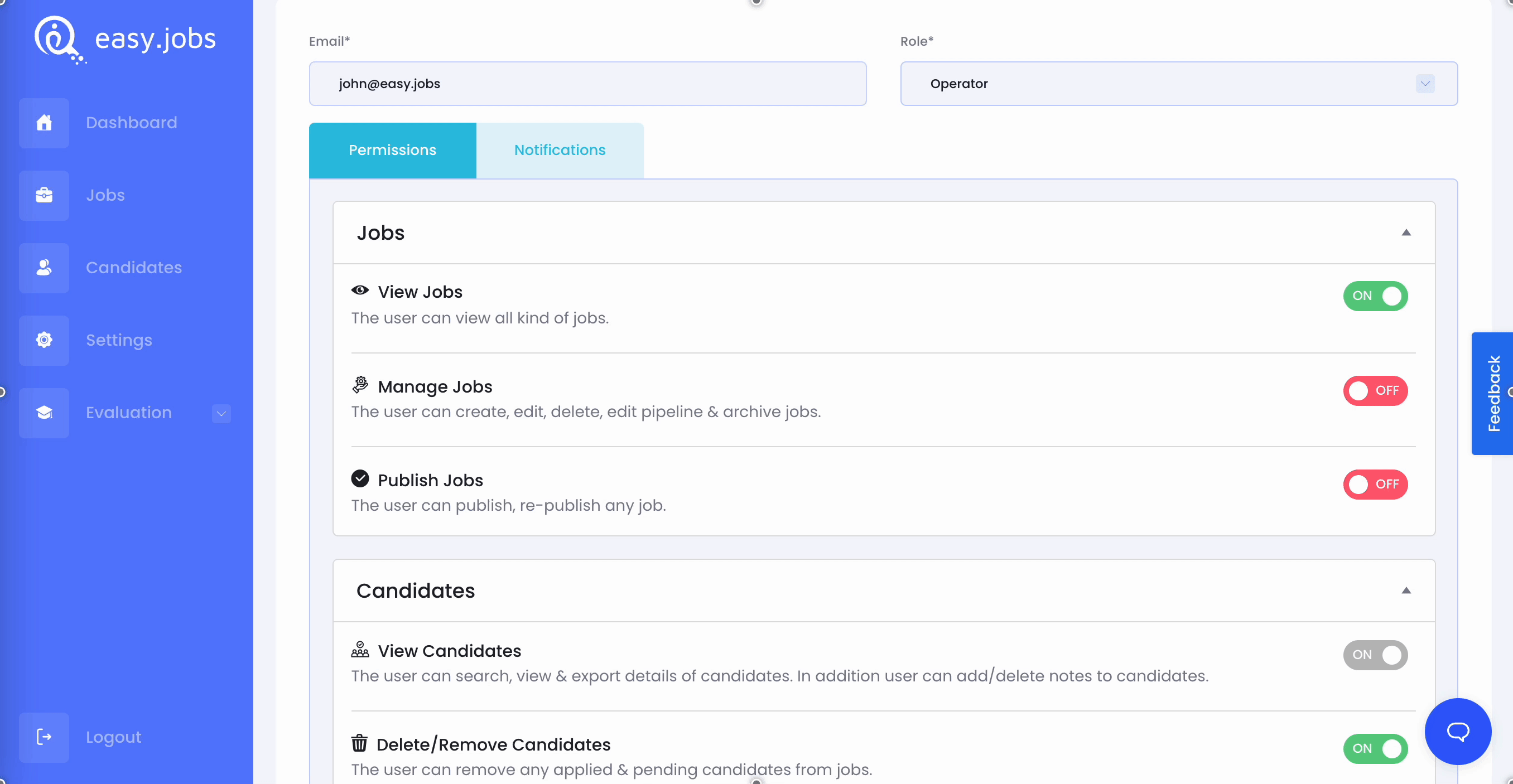 Zo kunt u de zichtbaarheid van het team beheren. Als u hulp nodig heeft, kunt u dat gerust doen Neem contact met ons op of doe mee Facebook-gemeenschap om in contact te komen met andere bedrijfseigenaren zoals jij.