查看以下指南,了解如何 管理团队可见度 在 轻松工作.
您可以在添加团队成员时设置其权限 easy.jobs仪表板。如果您当时错过了正确设置的权限,则可以稍后编辑和设置其访问权限。
步骤1: 要设置或管理团队可见性,请登录您的easy.jobs帐户并导航至 设定值 从左侧边栏。现在点击 管理用户 然后点击 在 更新资料 您要设置权限的团队成员的按钮。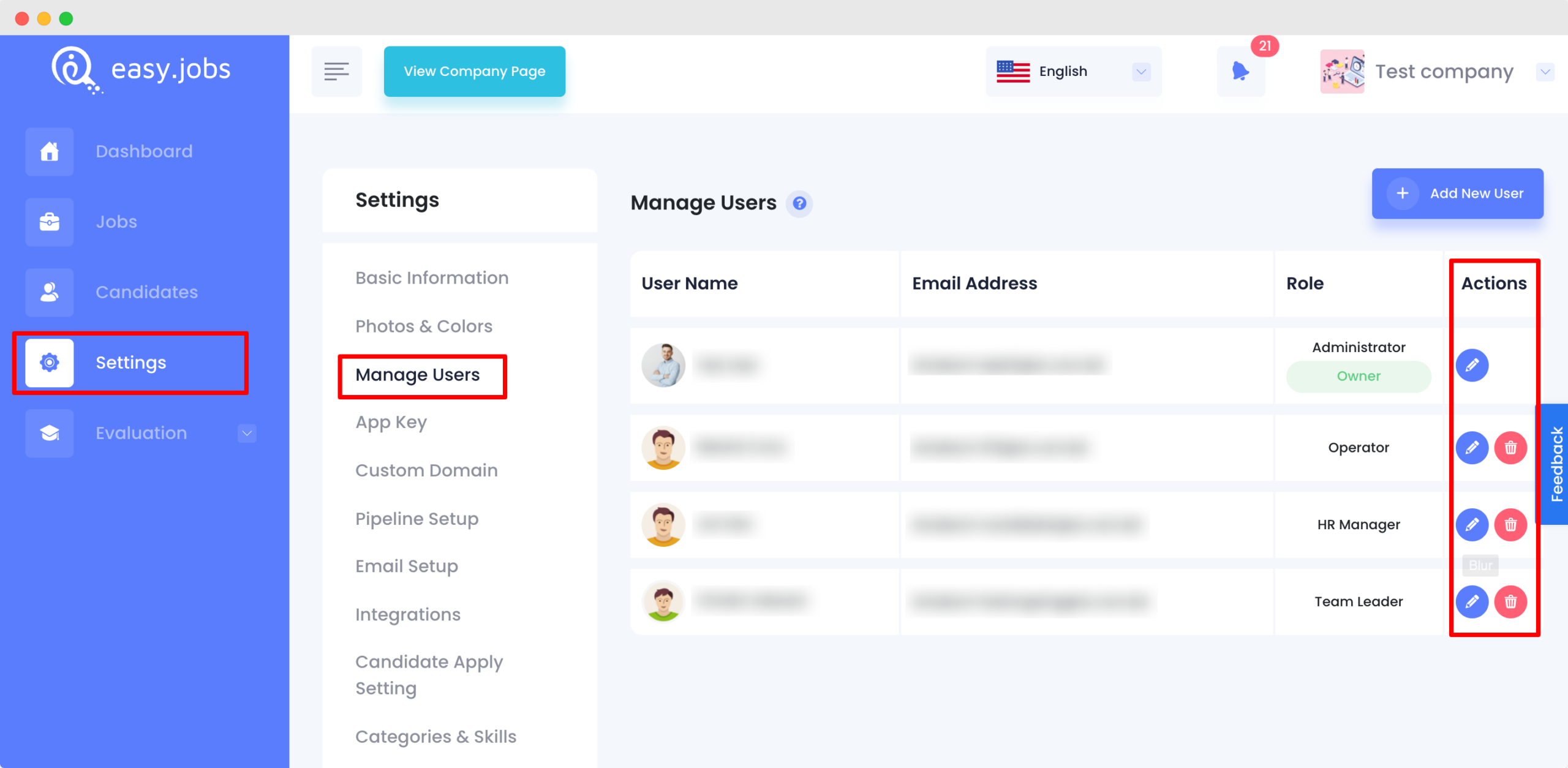 第2步: It will take you to this view from where you can be able to select permissions. From here you can change the roles of team members as well. Click in the 'Role' field and then change the user role from available options.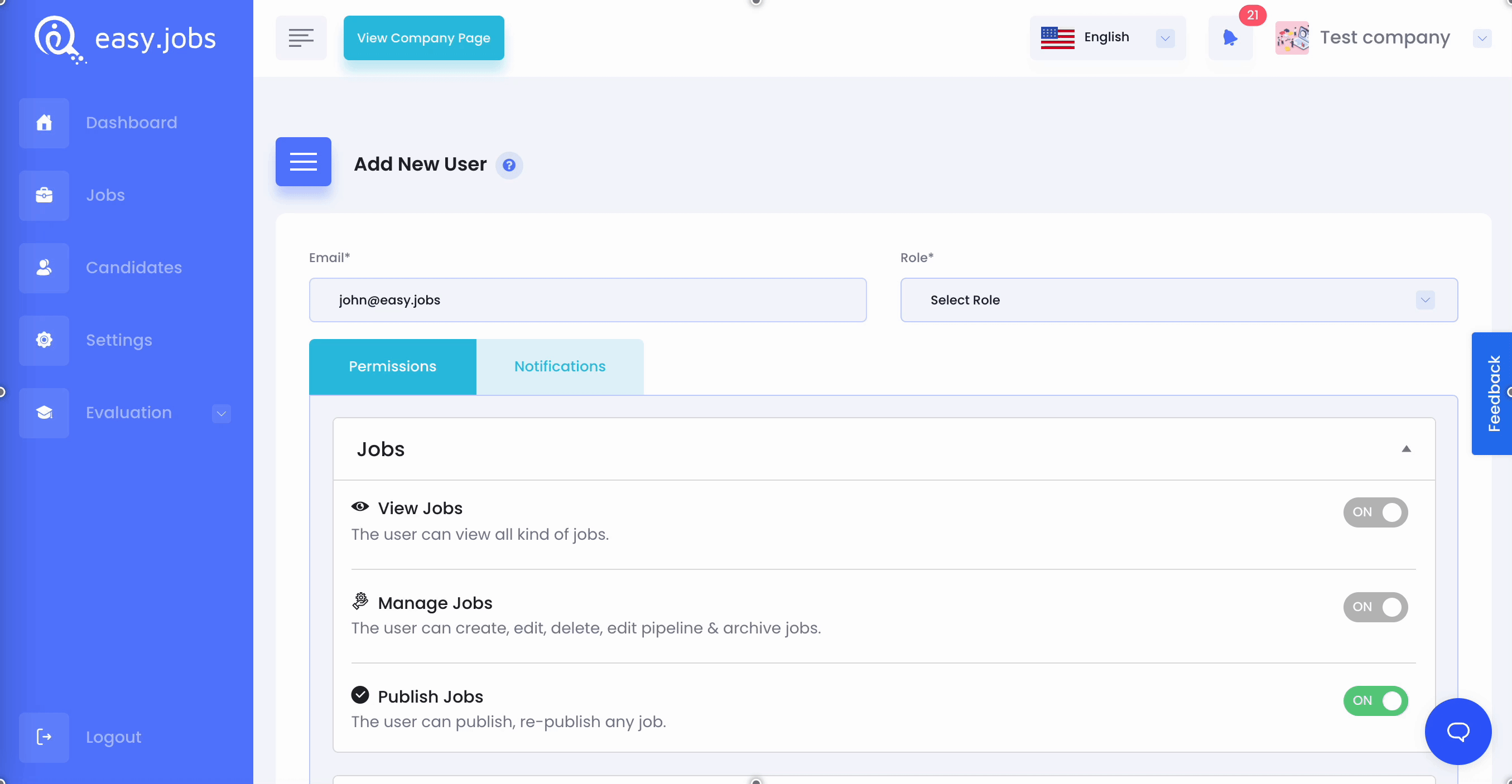 Once you have done selecting roles, time to update 'Permissions'. Depending on the user role, some permissions are auto-enabled. You can customize here and enable or disable other permissions as well.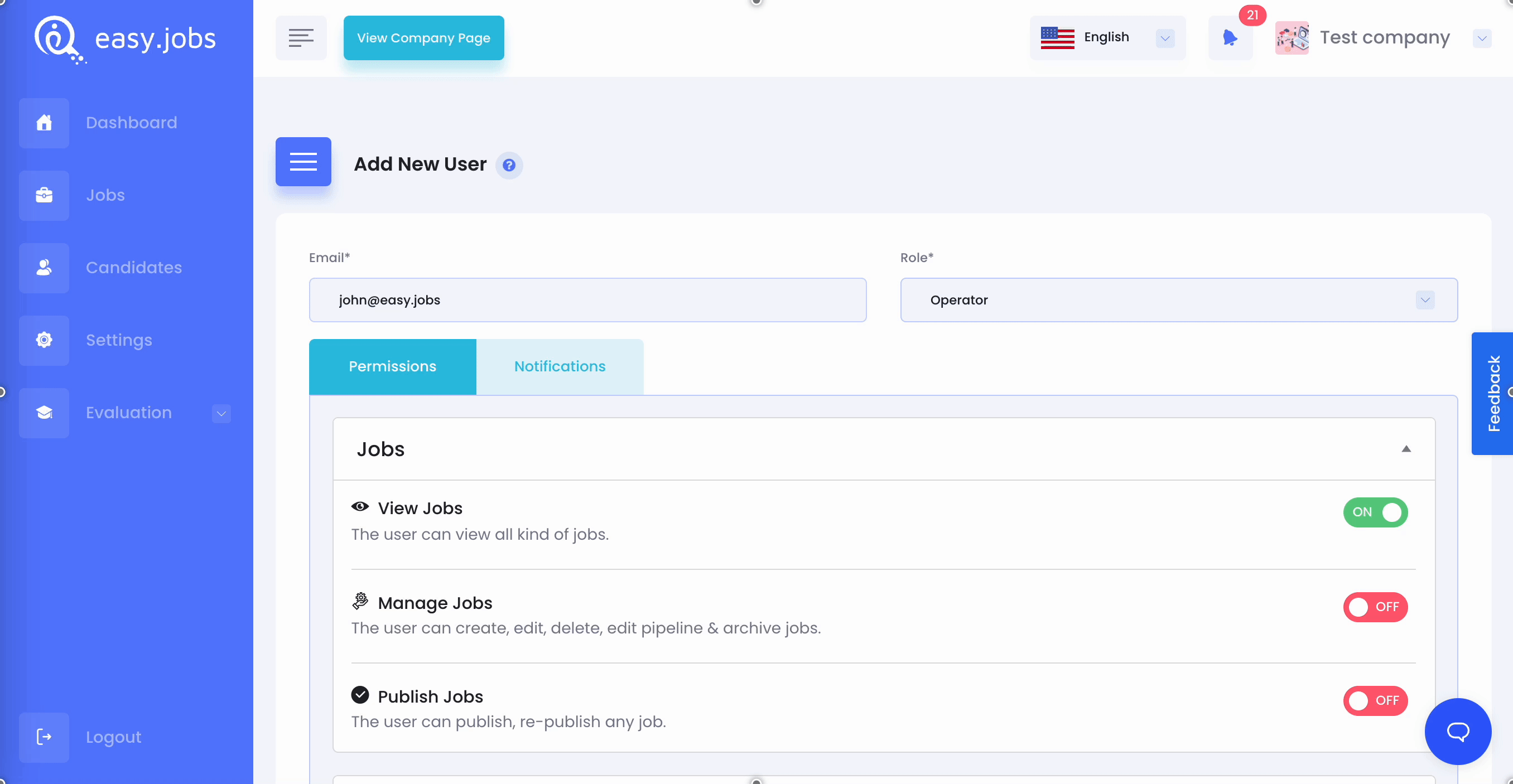 You can also customize the 通知事项 as well for every user role. Then hit the 'Update' 按钮。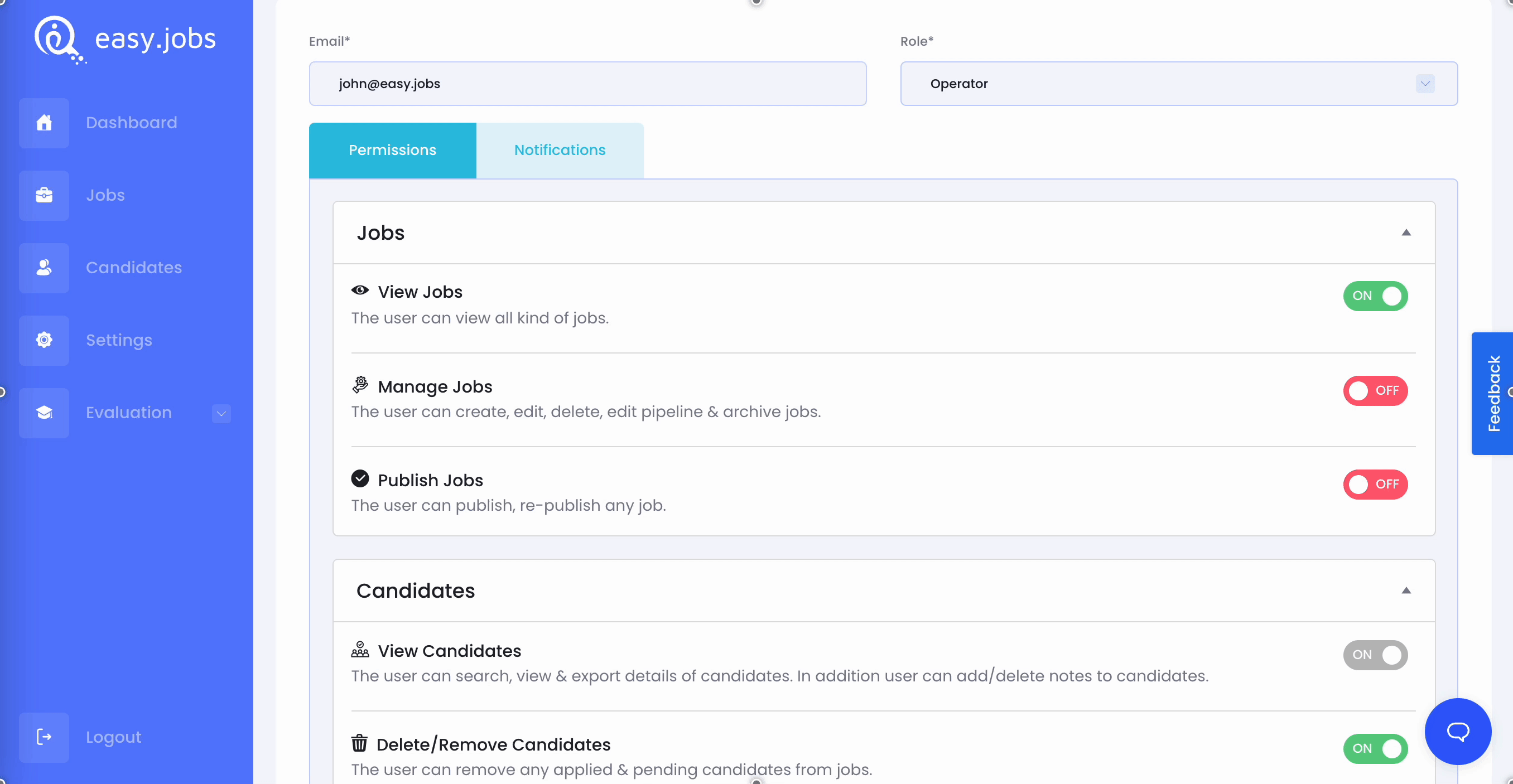 这是管理团队可见性的方式。 如果您需要任何帮助,请随时 联系我们 或加入我们 Facebook社区 与其他像您一样的公司所有者建立联系。