方法については、以下のガイドラインを確認してください change the favicon easy.jobsであなたのキャリアサイトの。
ステップ1: あなたにログインします easy.jobs account and navigate to Settings→Photos & Colors. After that, you will now get an option to upload a photo for your favicon from your computer.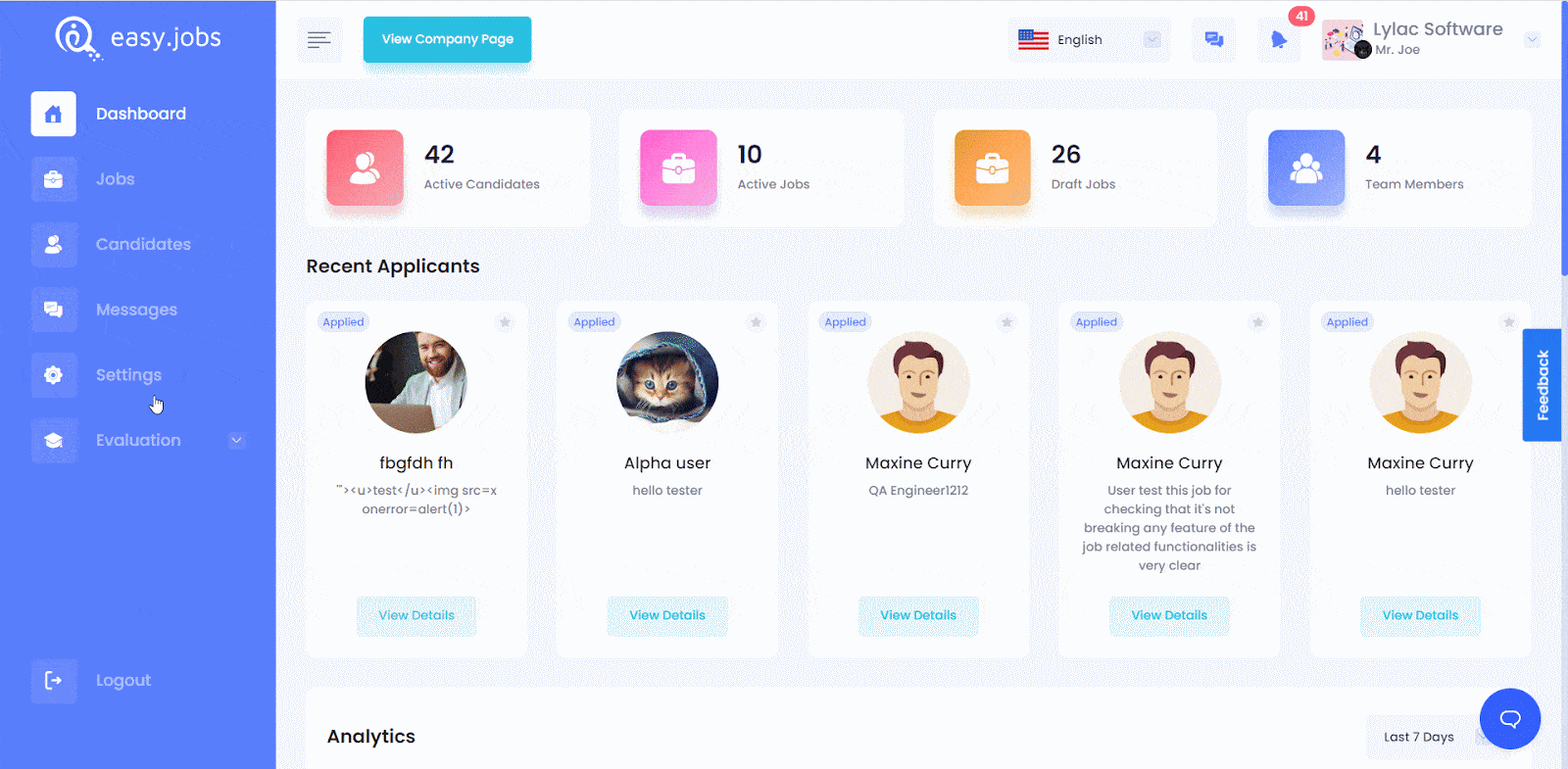 ステップ2: Now, click on the ファビコンを変更 button and choose the photo you want to add as your company favicon, and resize the image before clicking on the Save button. After that, you will see that your company's favicon has been changed in your system.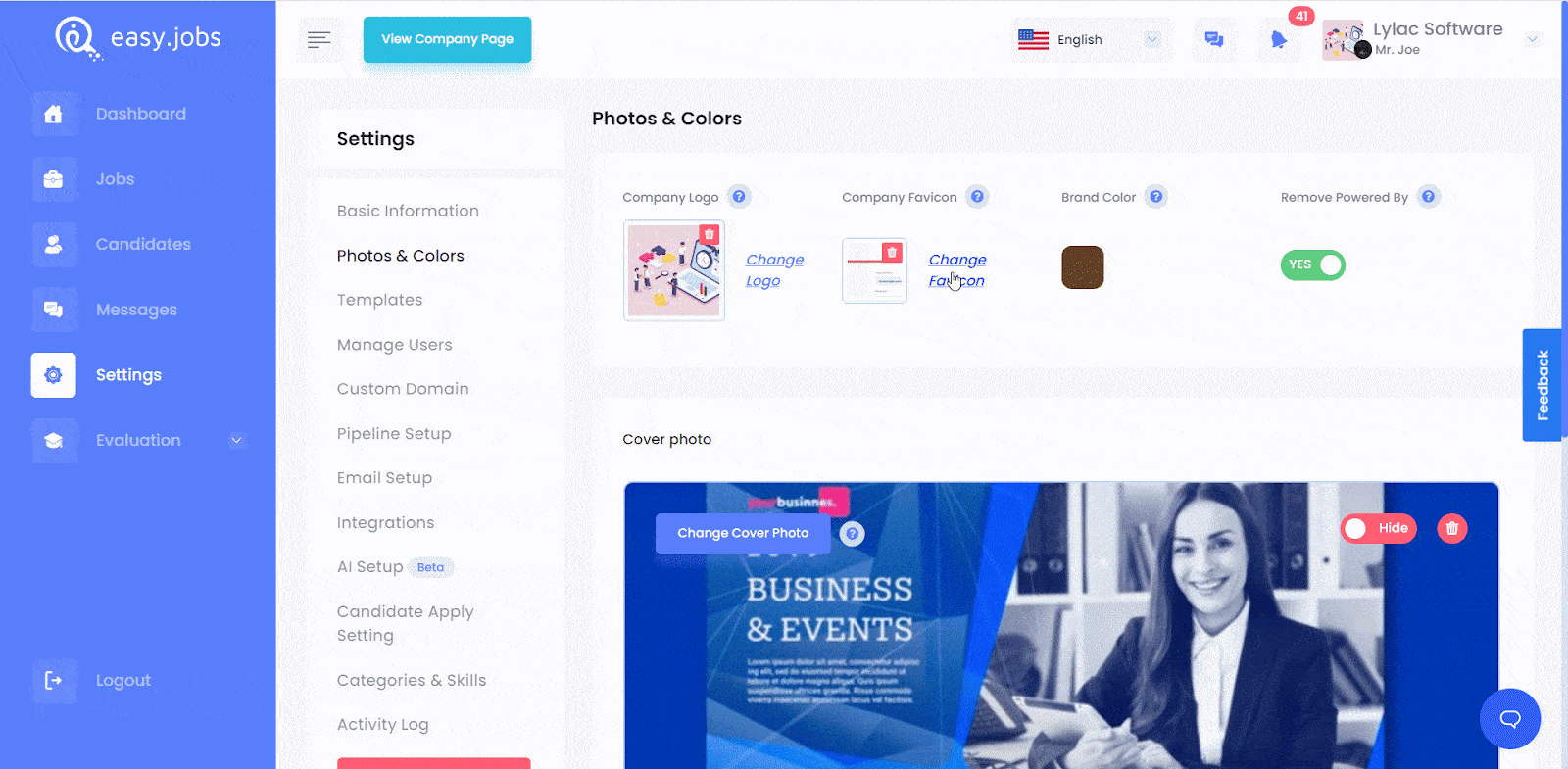 This is how you can change favicon for your organization in easy.jobs.
ヘルプが必要な場合は、お気軽に お問い合わせ または私たちに参加 Facebookコミュニティ あなたのような他の会社の所有者とつながるために。