Confira a diretriz abaixo para aprender como change the favicon do seu site de carreira em easy.jobs.
Passo 1: Faça login no seu easy.jobs account and navigate to Settings→Photos & Colors. After that, you will now get an option to upload a photo for your favicon from your computer.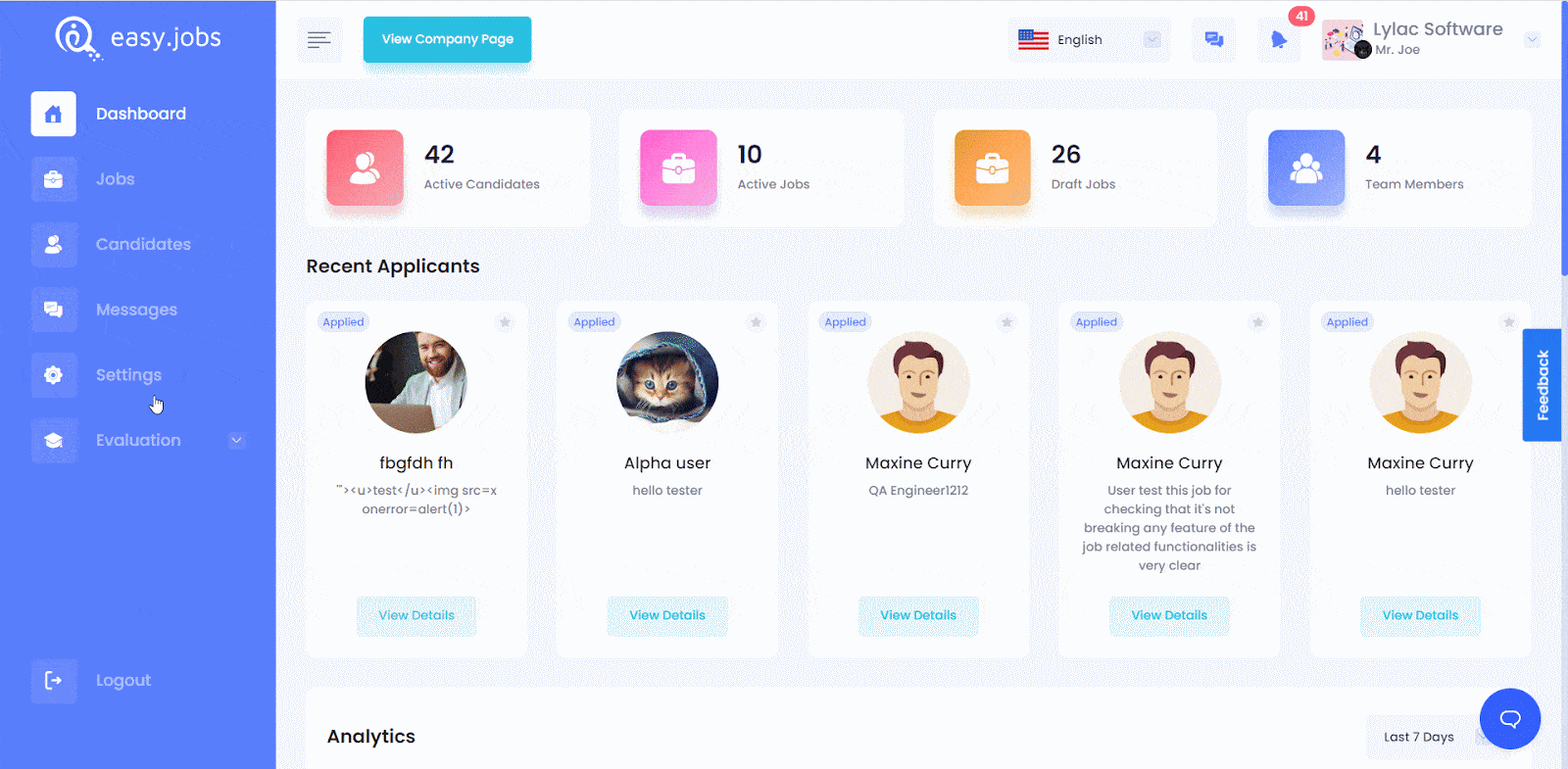 Passo 2: Now, click on the Change Favicon button and choose the photo you want to add as your company favicon, and resize the image before clicking on the Save button. After that, you will see that your company's favicon has been changed in your system.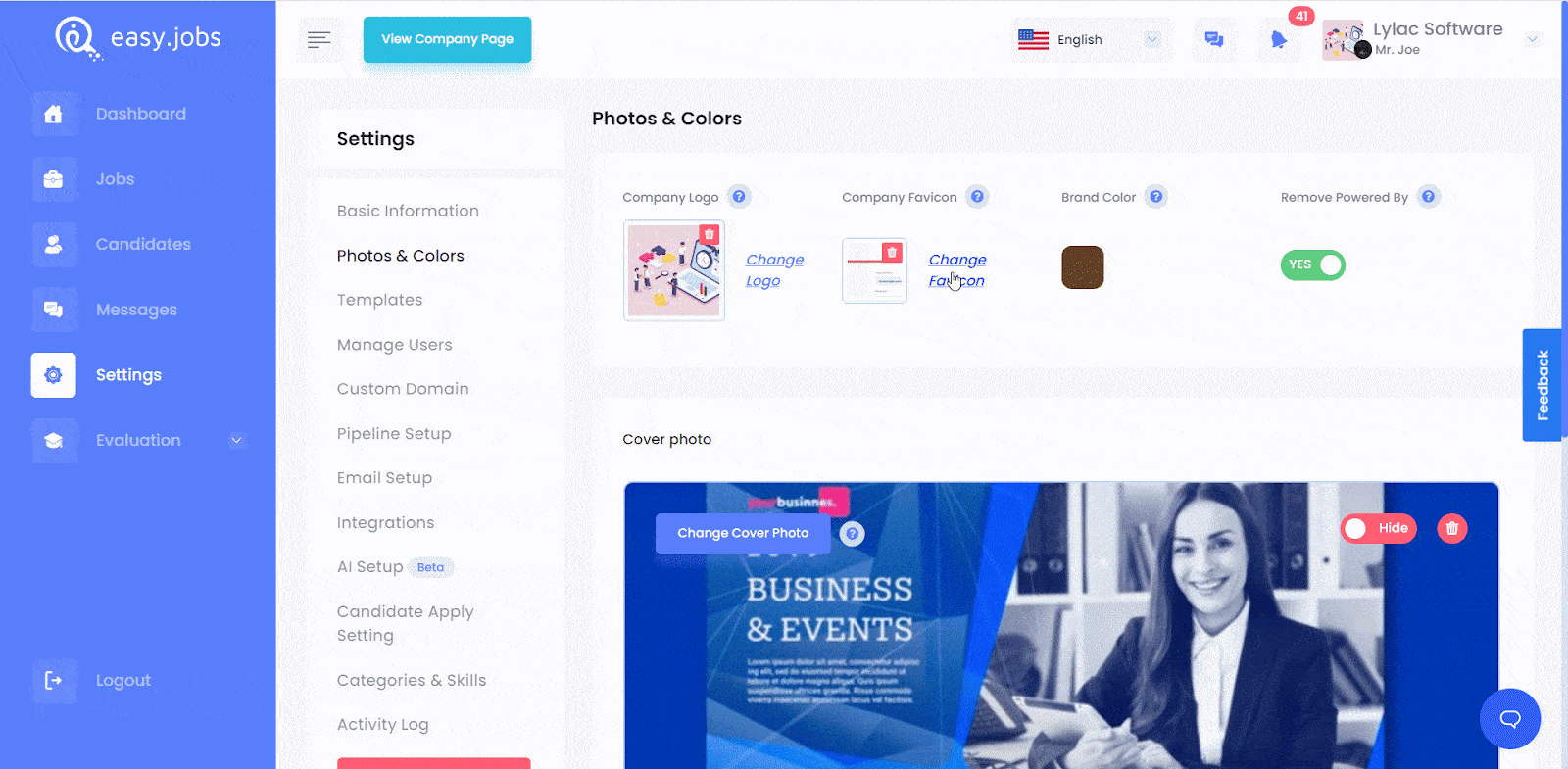 É assim que você pode change favicon for your organization in easy.jobs.
Se precisar de ajuda, fique à vontade para Contate-Nos ou junte-se ao nosso Comunidade do Facebook para se conectar com outros proprietários de empresas como você.