Consulta le linee guida di seguito per sapere come fare change the favicon del tuo sito di carriera in easy.jobs.
Passo 1: Accedi al tuo Easy.Jobs account and navigate to Settings–>Photos & Colors. Successivamente, fai clic su Cambia Favicon button to update your company favicon.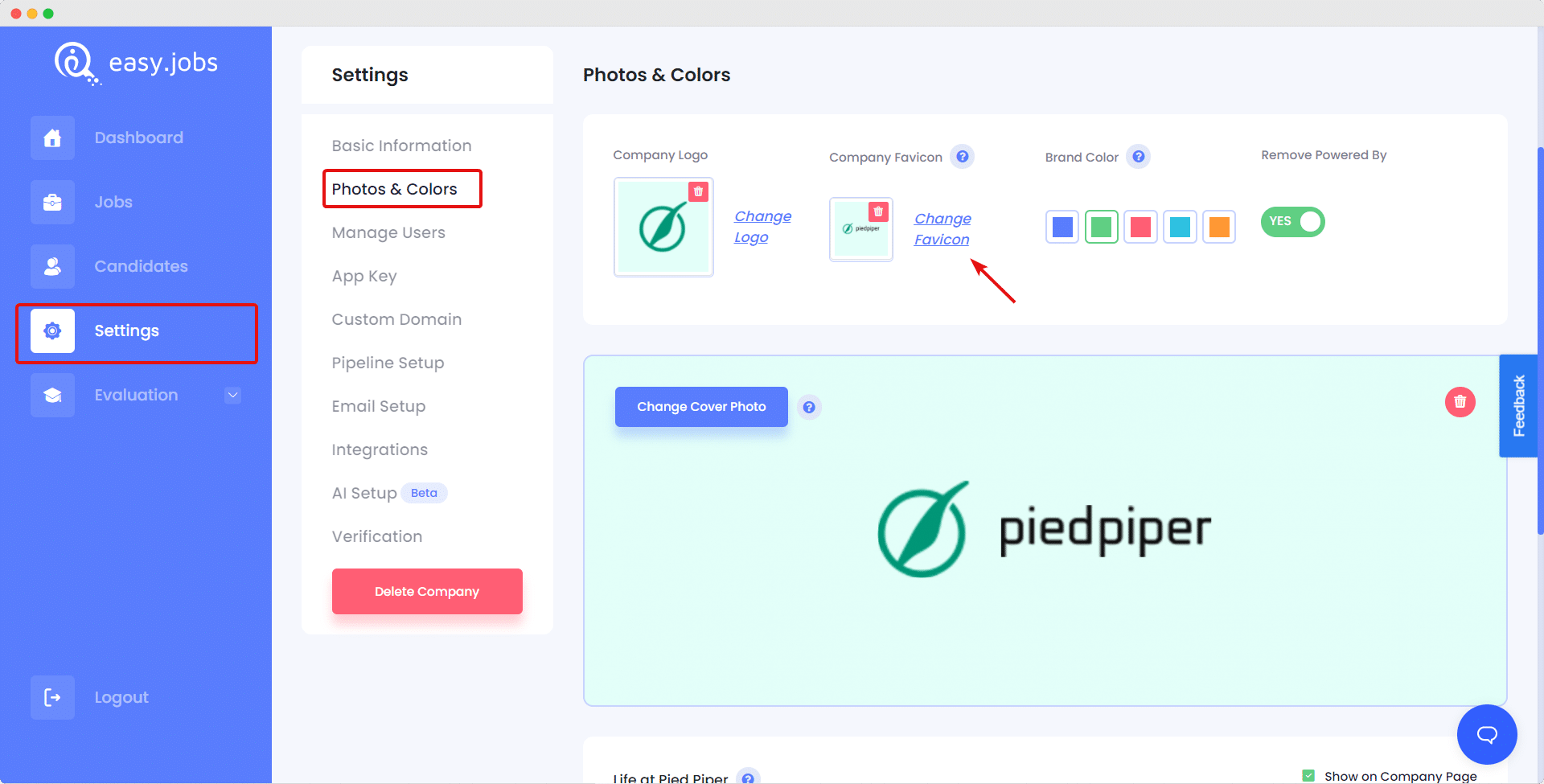 Passo 2: You will now get an option to upload a photo for your favicon from your computer. After that, you will see that your company's favicon has been changed in your system.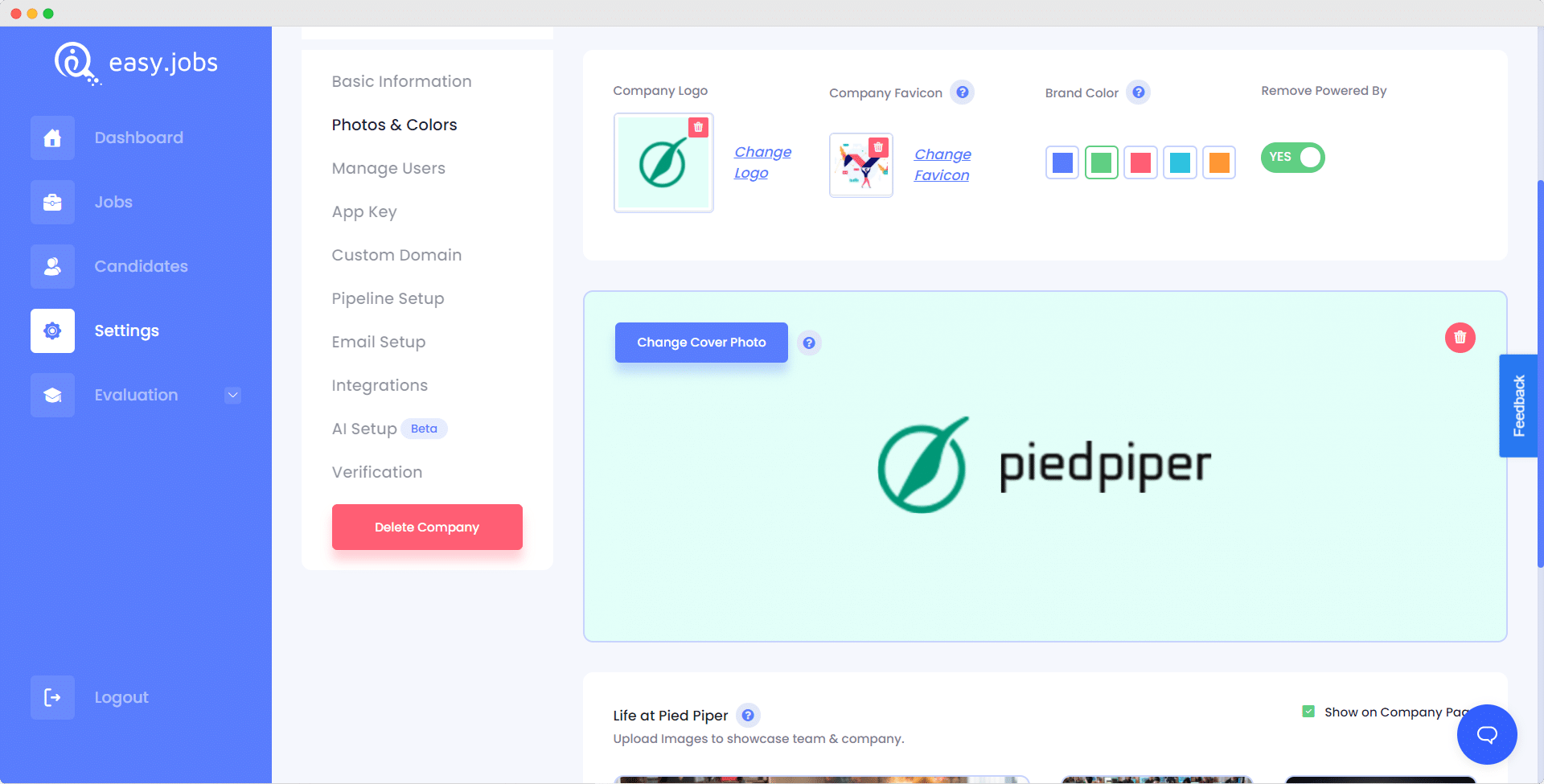 Ecco come puoi change favicon for your organization in Easy.Jobs.
Se hai bisogno di aiuto, sentiti libero di farlo Contattaci o unisciti al nostro Comunità di Facebook per entrare in contatto con altri proprietari di aziende come te.