Bekijk de onderstaande richtlijn om te leren hoe change the favicon van je carrièresite in easy.jobs.
Stap 1: Log in op uw easy.jobs account and navigate to Settings→Photos & Colors. After that, you will now get an option to upload a photo for your favicon from your computer.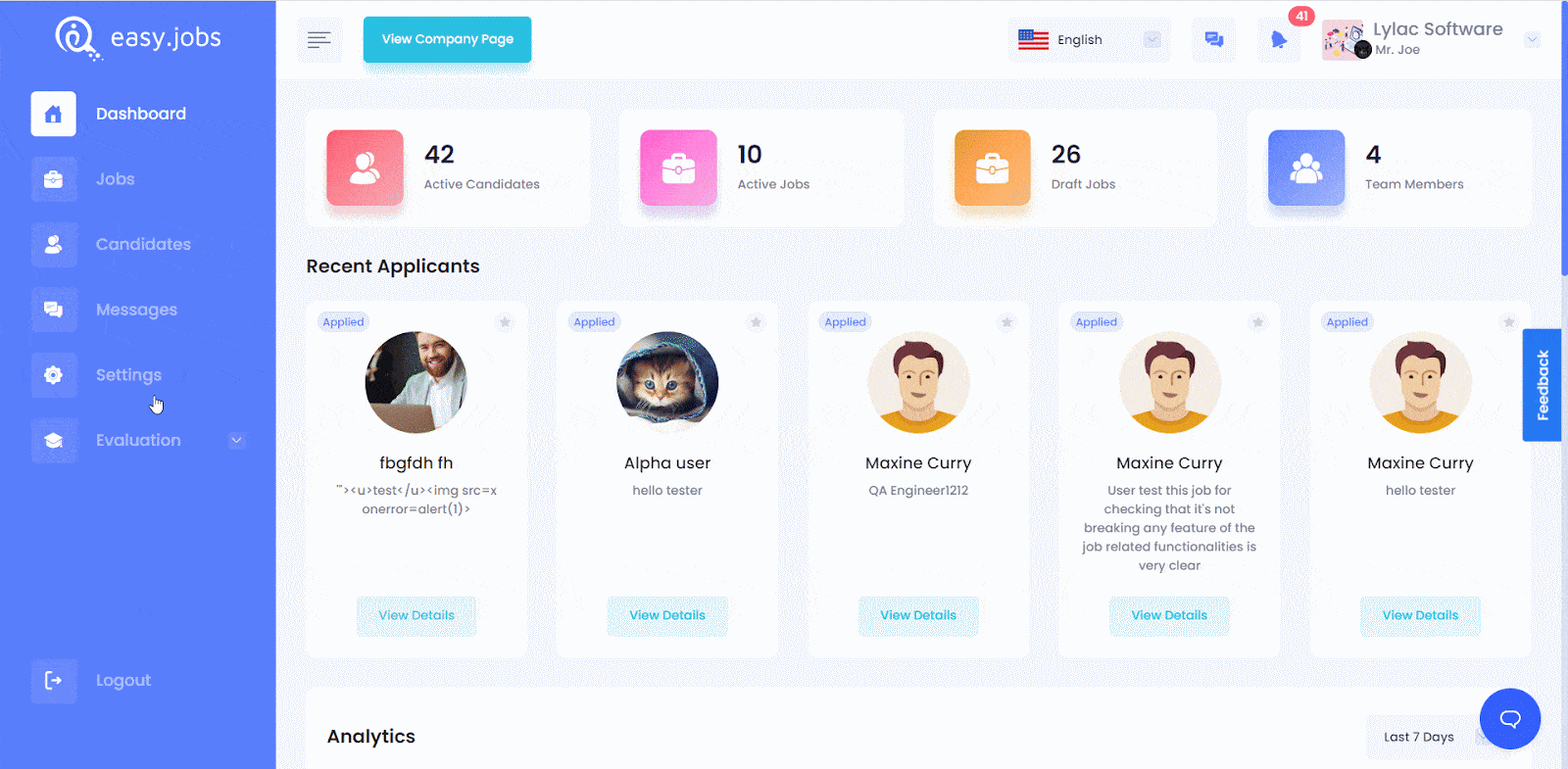 Stap 2: Now, click on the Wijzig Favicon button and choose the photo you want to add as your company favicon, and resize the image before clicking on the Save button. After that, you will see that your company's favicon has been changed in your system.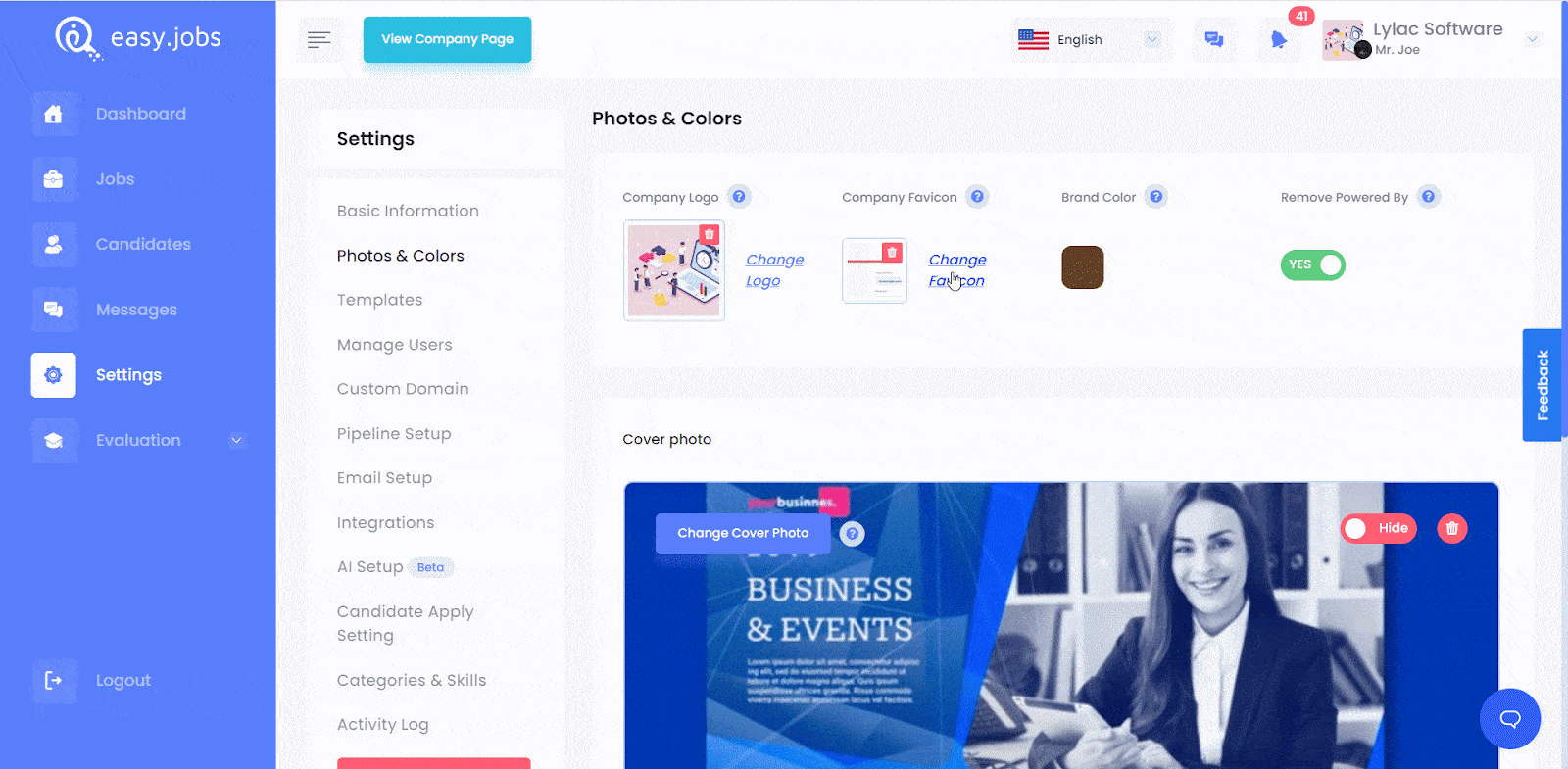 This is how you can change favicon for your organization in easy.jobs.
Als u hulp nodig heeft, kunt u dat gerust doen Neem contact met ons op of doe mee Facebook-gemeenschap om in contact te komen met andere bedrijfseigenaren zoals jij.