查看以下指南,了解如何 change the favicon 您的职业网站上的easy.jobs。
步骤1: 登录到您的 轻松工作 account and navigate to Settings–>Photos & Colors。之后,点击 更改图标 button to update your company favicon.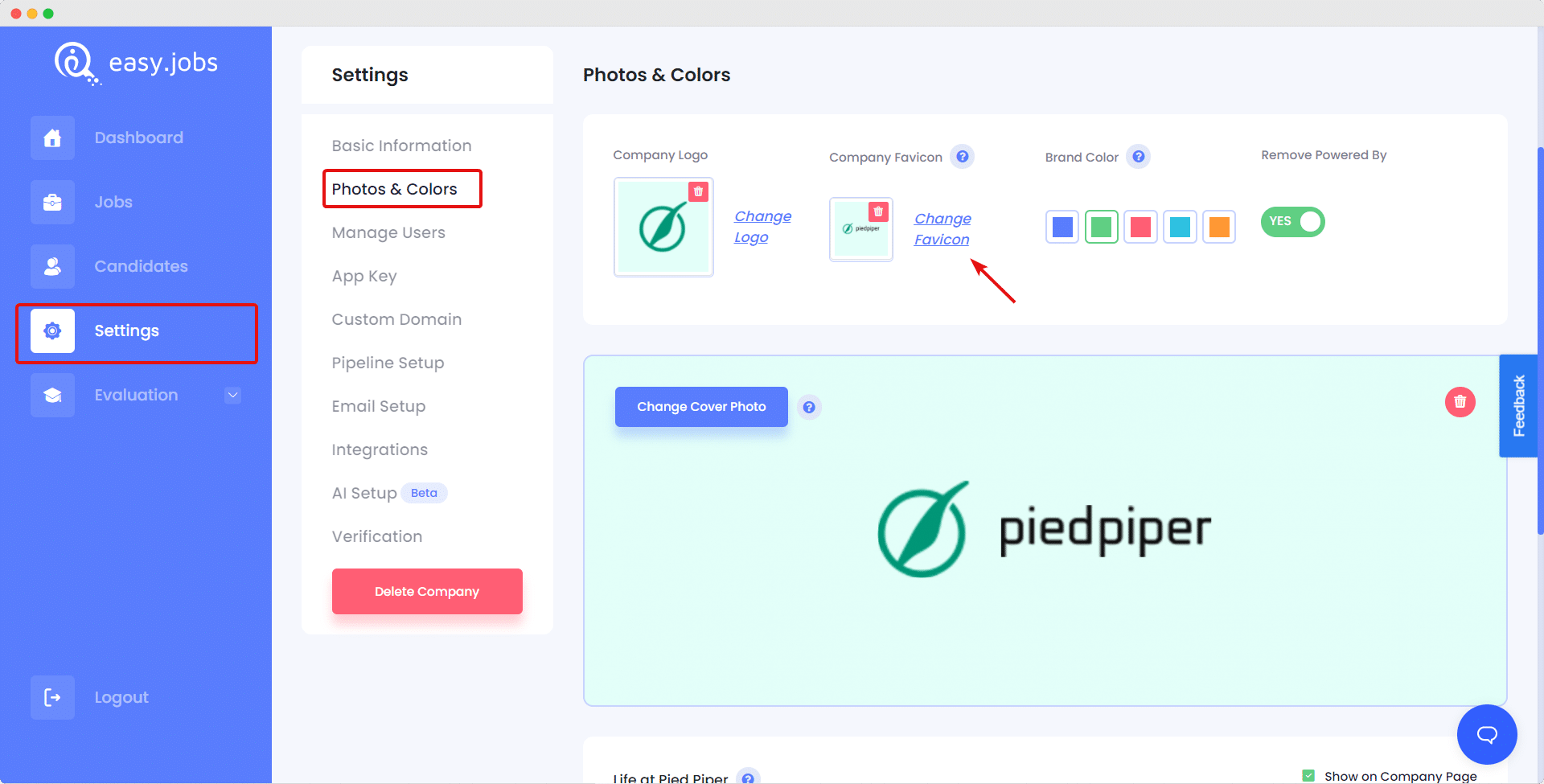 第2步: You will now get an option to upload a photo for your favicon from your computer. After that, you will see that your company's favicon has been changed in your system.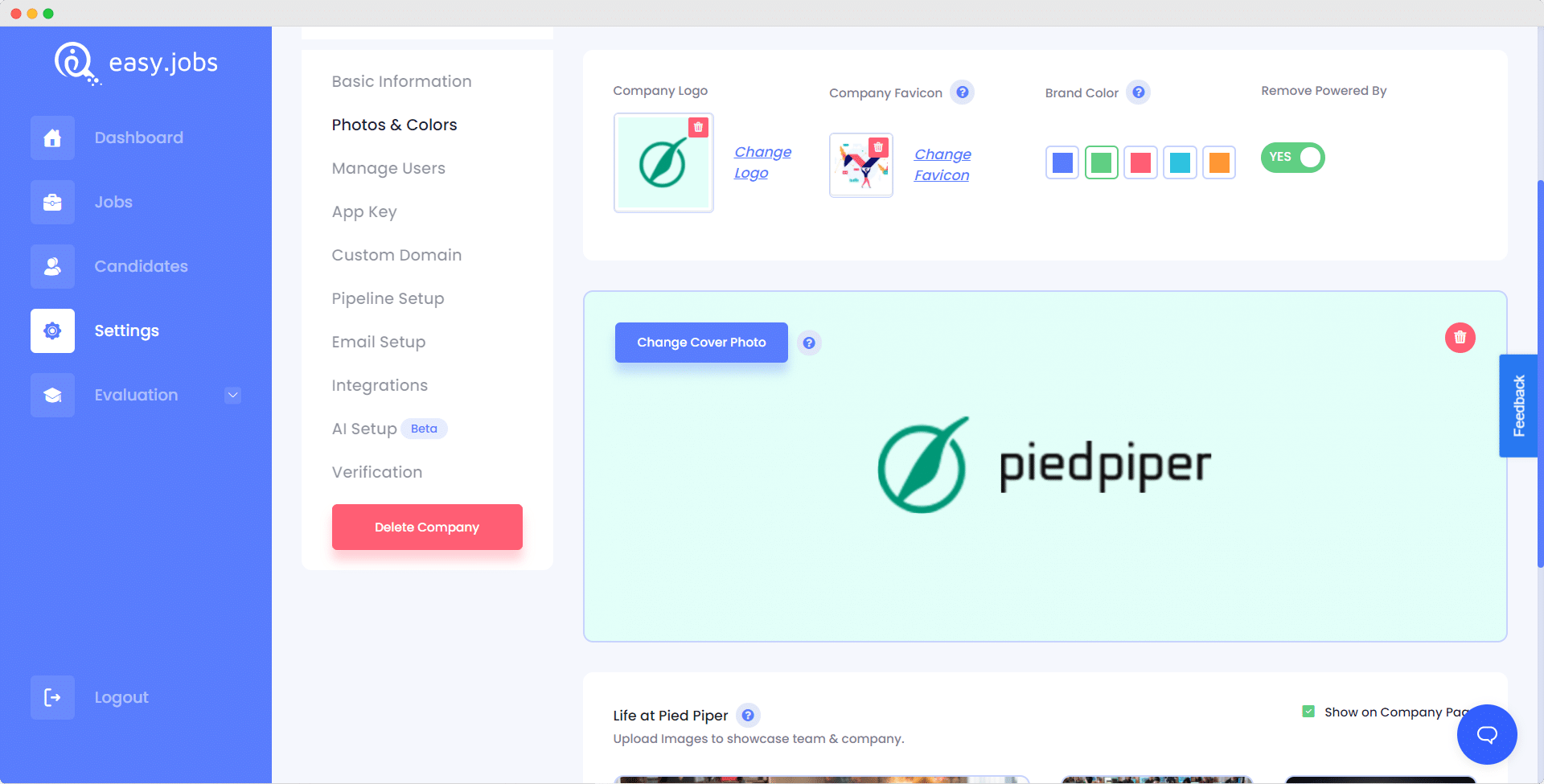 这是可以的 change favicon for your organization in Easy.Jobs.
如果您需要任何帮助,请随时 联系我们 或加入我们 Facebook社区 与其他像您一样的公司所有者建立联系。