Sjekk retningslinjen nedenfor for å lære hvordan du gjør det change the favicon av karrieresiden din i easy.jobs.
Trinn 1: Logg inn på din easy.jobs account and navigate to Settings→Photos & Colors. After that, you will now get an option to upload a photo for your favicon from your computer.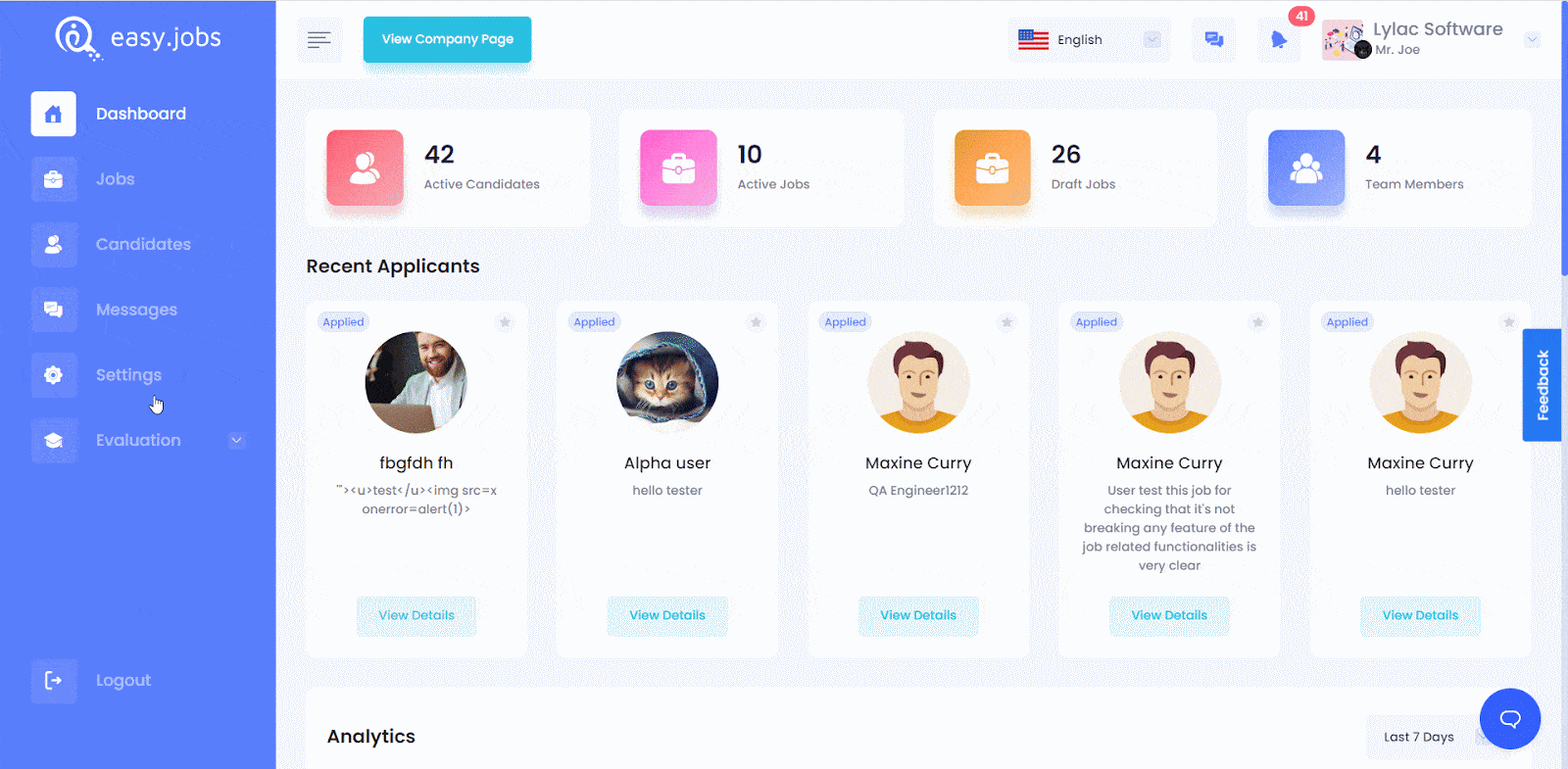 Steg 2: Now, click on the Endre Favicon button and choose the photo you want to add as your company favicon, and resize the image before clicking on the Save button. After that, you will see that your company's favicon has been changed in your system.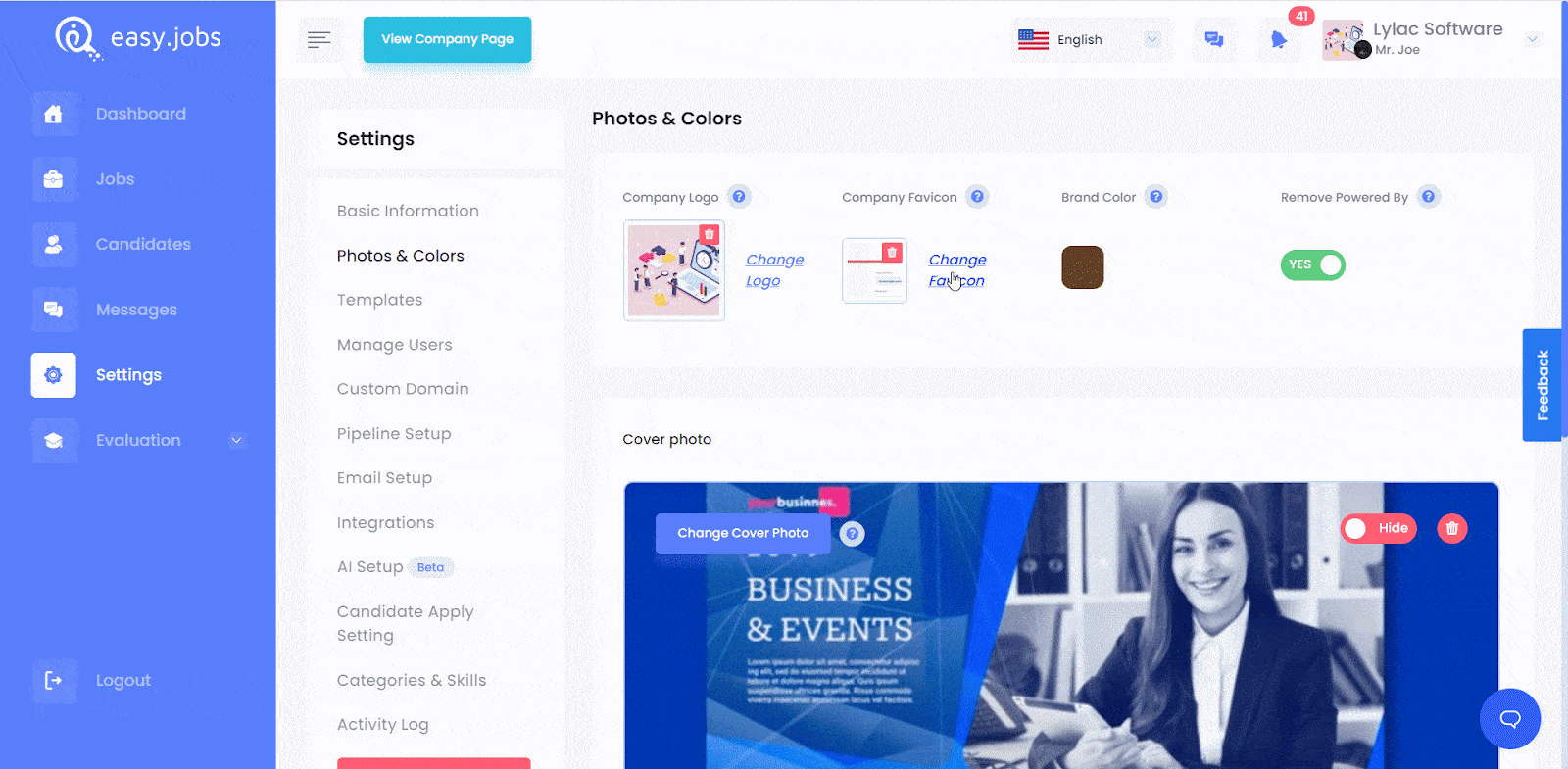 Slik kan du change favicon for your organization in easy.jobs.
Hvis du trenger hjelp, må du gjerne kontakt oss eller bli med på vår Facebook-fellesskapet for å få kontakt med andre bedriftseiere som deg selv.