Consulte la guía a continuación para aprender cómo change the favicon del sitio de tu carrera en easy.jobs.
Paso 1: Inicia sesión en tu easy.jobs account and navigate to Settings→Photos & Colors. After that, you will now get an option to upload a photo for your favicon from your computer.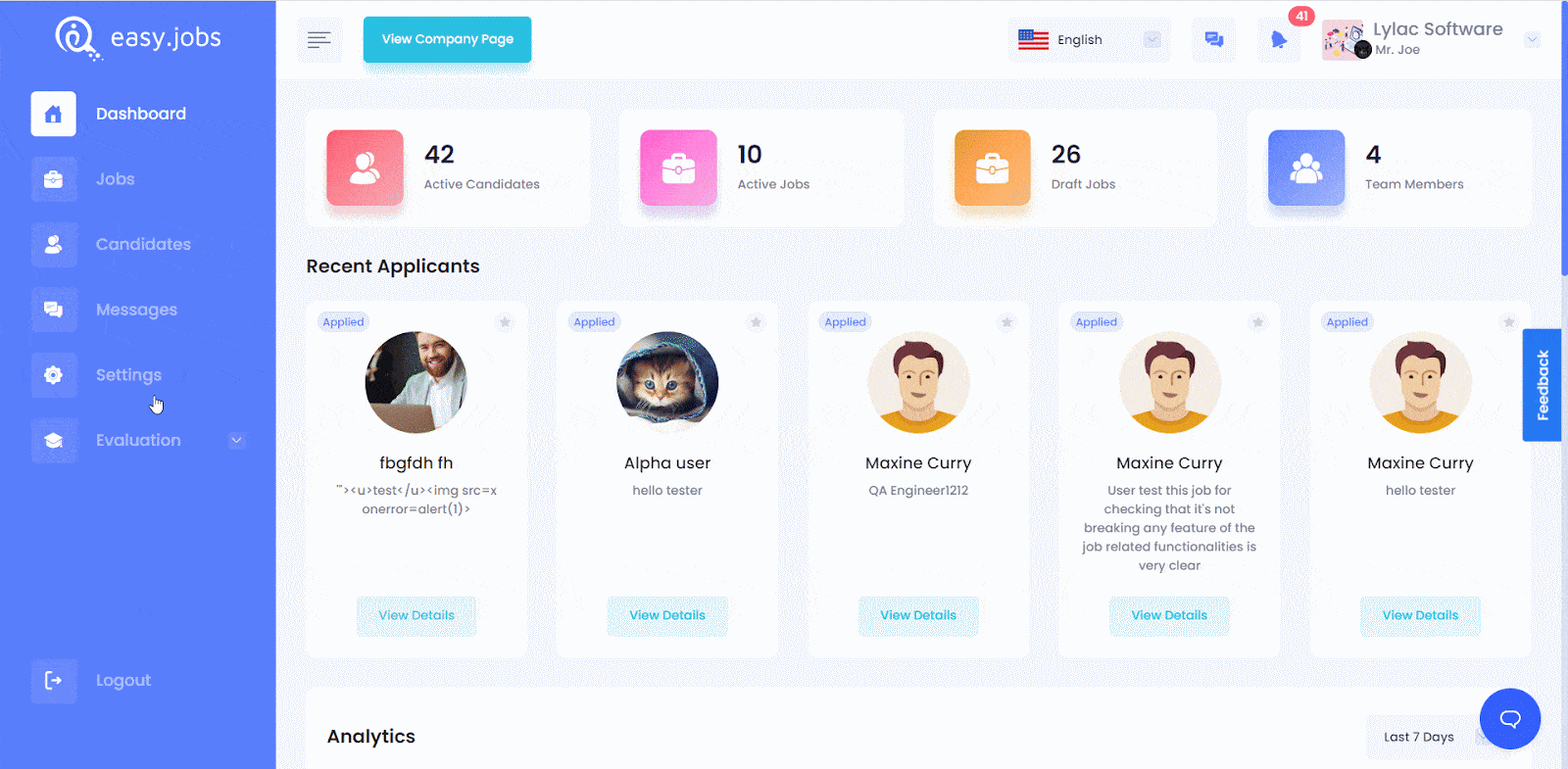 Paso 2: Now, click on the Cambiar Favicon button and choose the photo you want to add as your company favicon, and resize the image before clicking on the Save button. After that, you will see that your company's favicon has been changed in your system.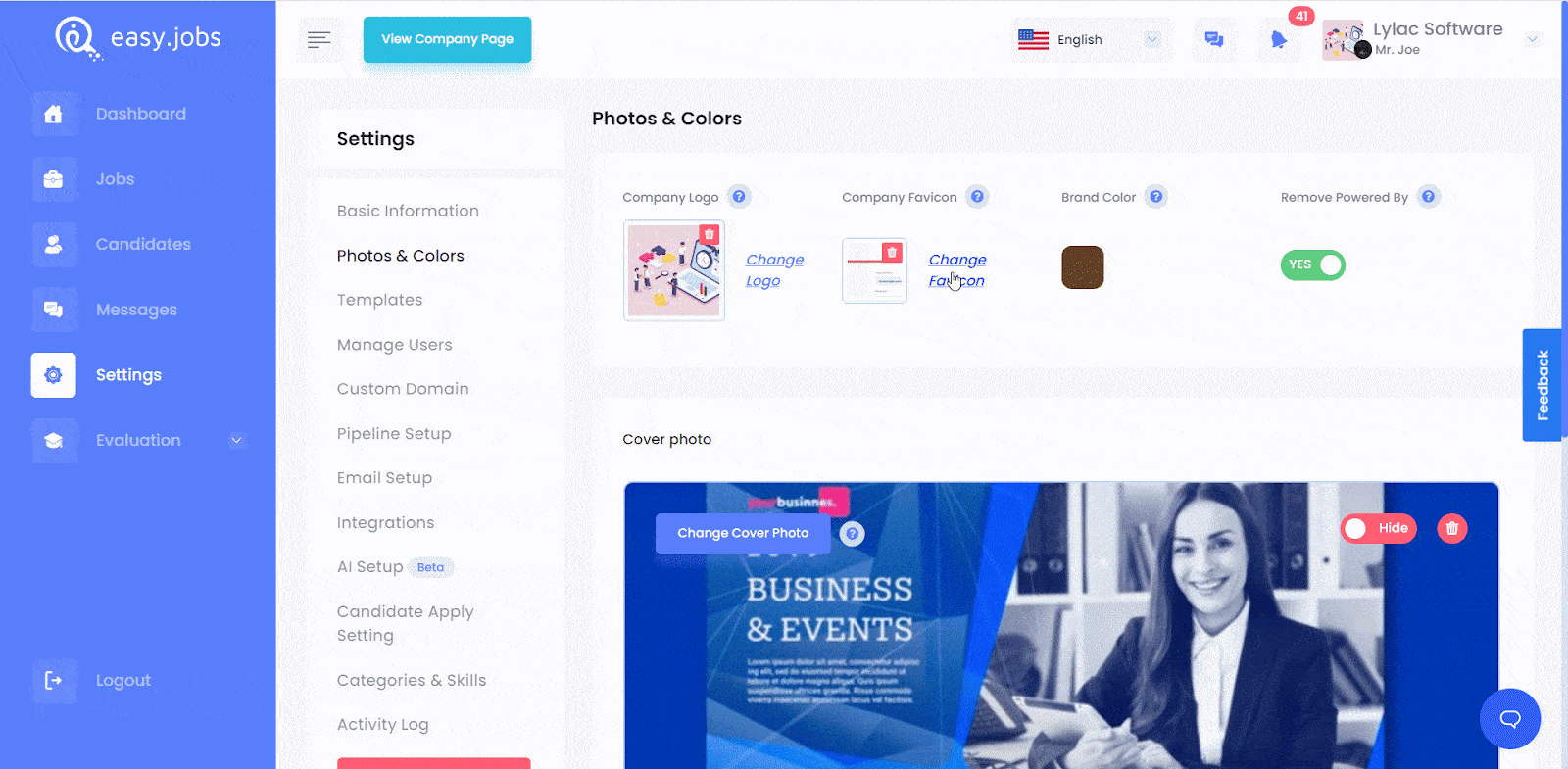 Así es como puedes change favicon for your organization in easy.jobs.
Si necesita ayuda, no dude en Contáctenos o únete a nuestro Comunidad de Facebook para conectarse con otros dueños de compañías como usted.