In der folgenden Richtlinie erfahren Sie, wie Sie die Kandidatenliste und Details in Easy.Jobs anzeigen:
Schritt 1: Navigieren Sie zu Dashboard> Kandidaten. Sie gelangen zu dieser Ansicht unten, in der Sie alle Kandidaten einschließlich der Bewertungen sehen können.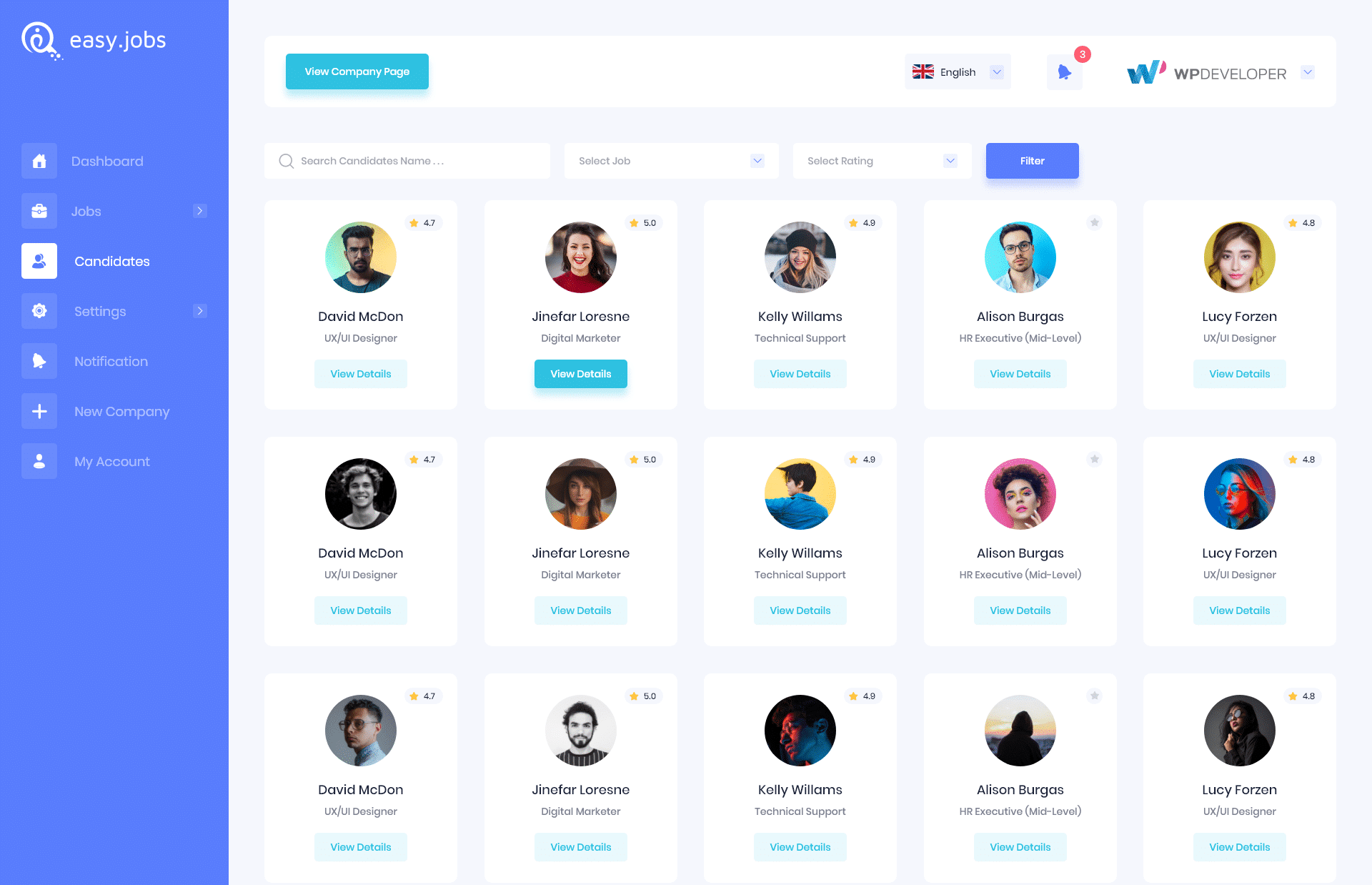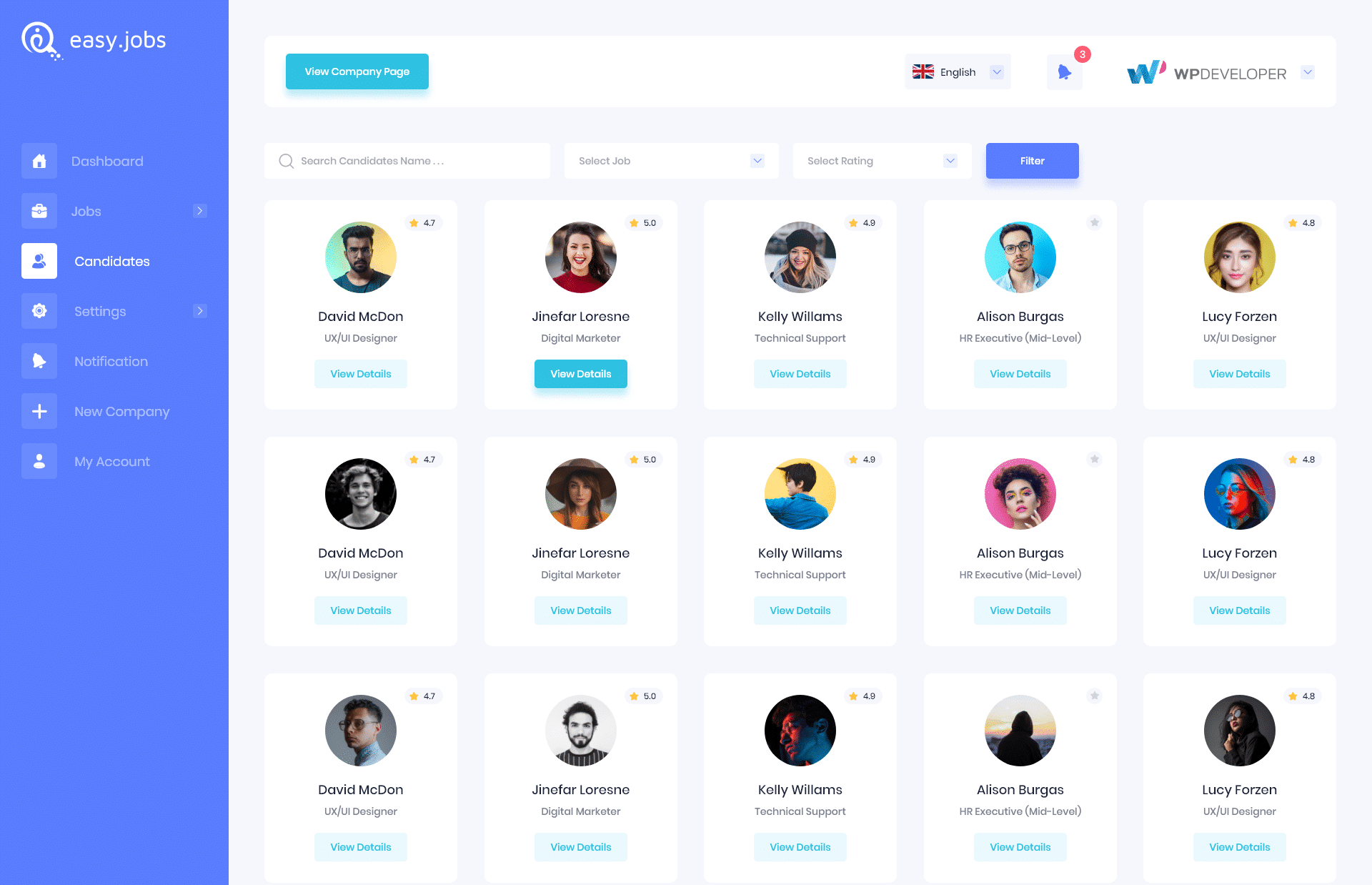 Schritt 2: Um Details zu einem bestimmten Kandidaten anzuzeigen, klicken Sie auf 'Details anzeigen'
Schritt 3: Es gibt bestimmte Registerkarten, auf denen Sie bestimmte Informationen abrufen können.
✅Wiederaufnahme: Wenn Sie auf die Registerkarte Lebenslauf klicken, wird der Lebenslauf Ihres Kandidaten angezeigt.
✅Auswertung: Sie sehen die Ergebnisse der Screening-Fragen.
✅Gespräch: Um mit Kandidaten zu kommunizieren, erhalten Sie In-App-Nachrichten auf der Registerkarte Konversation.
In addition to that, you can keep notes to remind yourself of anything special about the candidate which will help you to make the hiring decisions.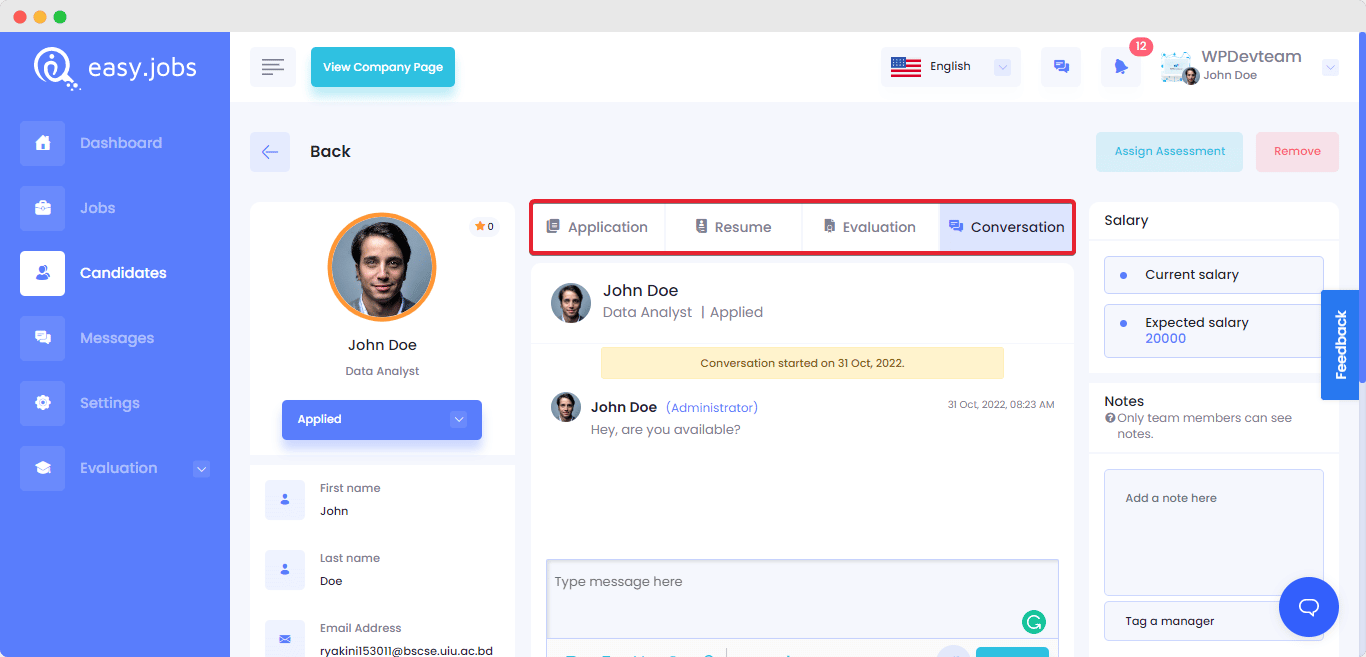 Wenn Sie Hilfe benötigen, wenden Sie sich bitte an kontaktiere uns oder mach mit bei uns Facebook-Community um mit anderen Firmeninhabern wie Ihnen in Kontakt zu treten.