Consulta le linee guida di seguito per sapere come visualizzare l'elenco dei candidati e i dettagli in Easy.Jobs:
Passo 1: Navigare verso Cruscotto> Candidati. Ti porterà a questa vista qui sotto dove puoi vedere tutti i tuoi candidati inclusi i voti.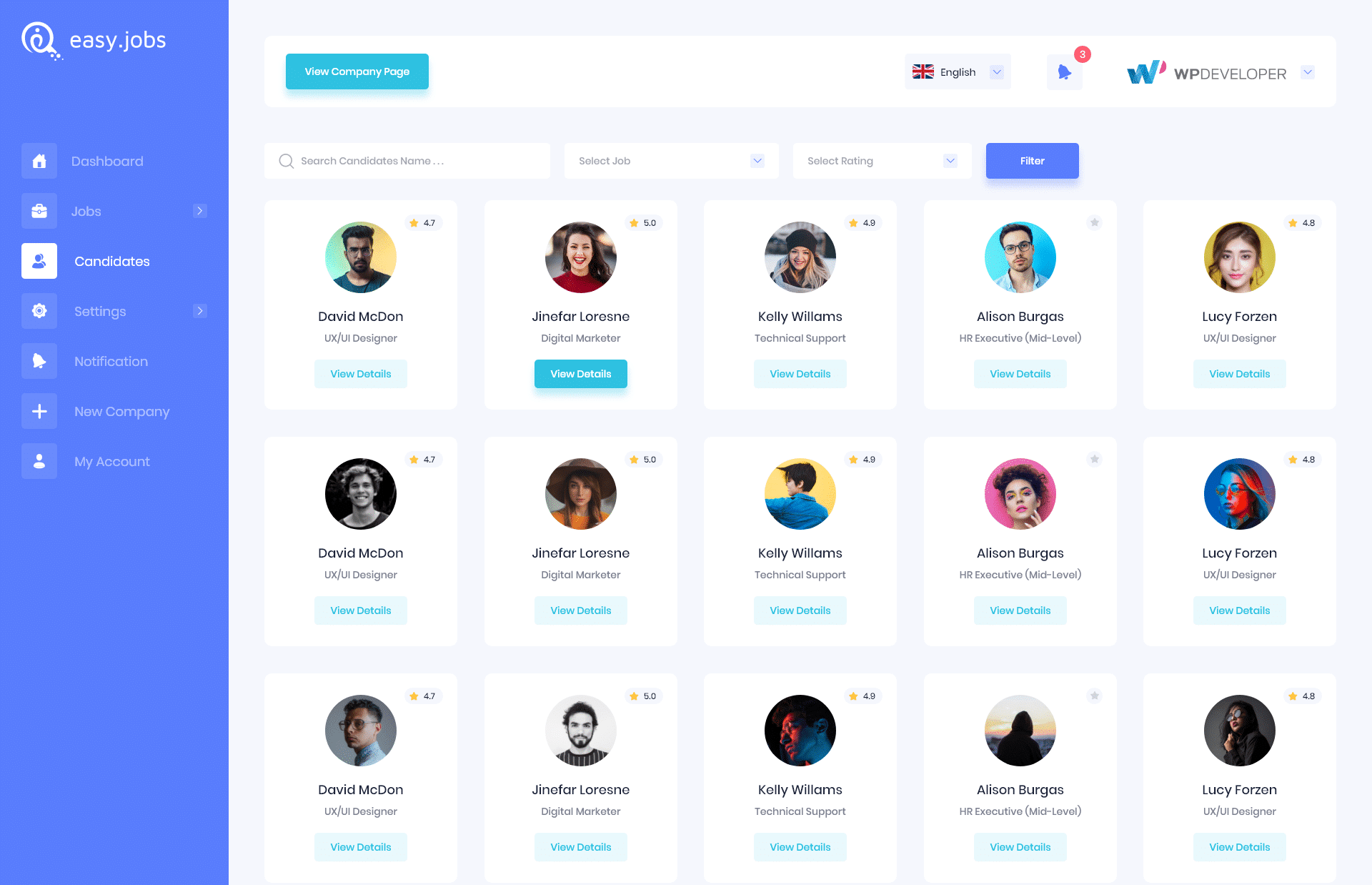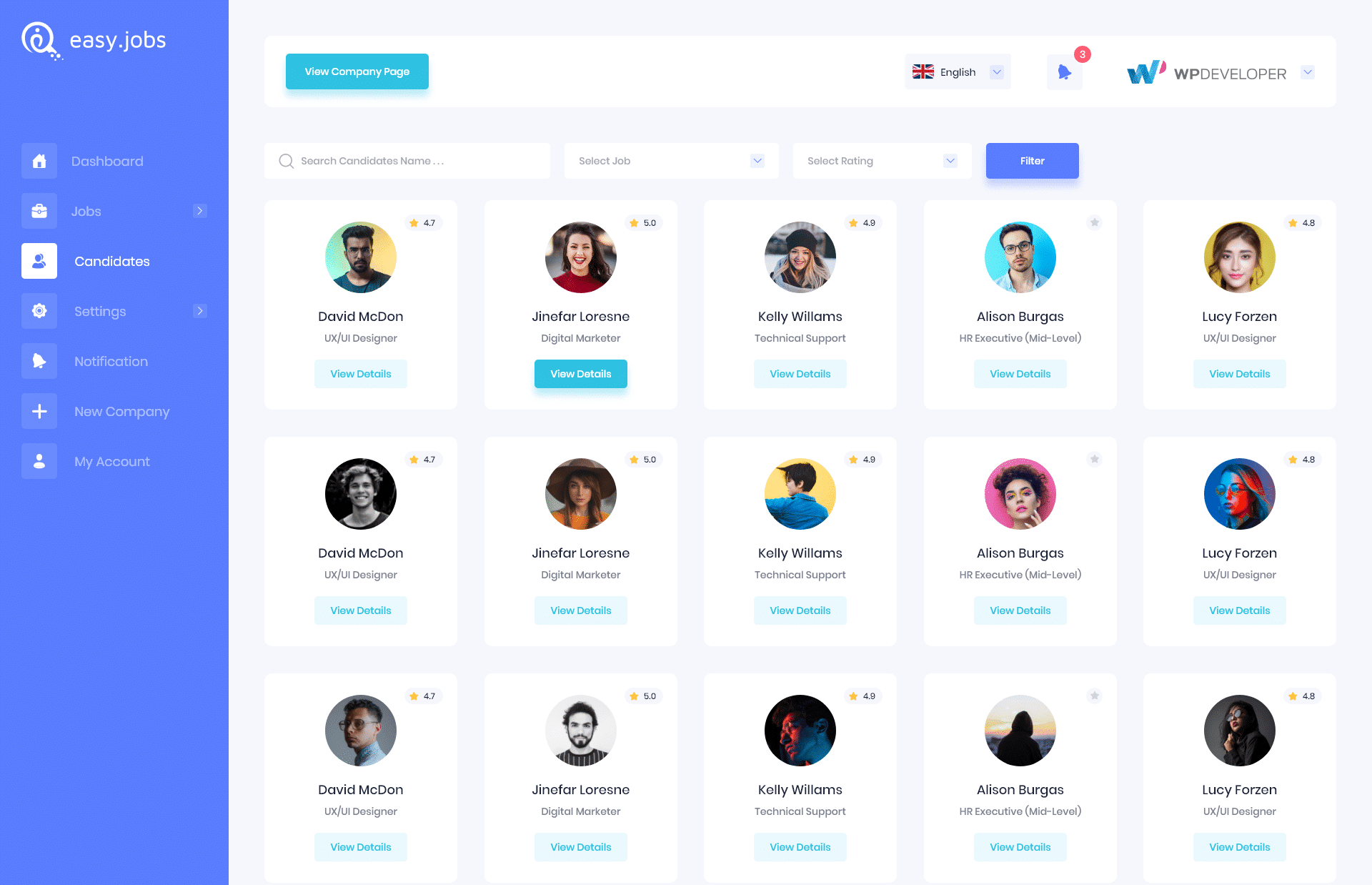 Passo 2: Per visualizzare informazioni dettagliate su un determinato candidato, fai clic su "Visualizza dettagli'
Passaggio 3: Ci sono alcune schede in cui è possibile ottenere informazioni specifiche.
✅Resume: Se fai clic sulla scheda Riprendi, vedrai il CV del tuo candidato.
✅Evaluation: Vedrai i risultati delle domande di screening.
✅Conversation: Per comunicare con i candidati riceverai messaggi in-app nella scheda Conversazione.
In addition to that, you can keep notes to remind yourself of anything special about the candidate which will help you to make the hiring decisions.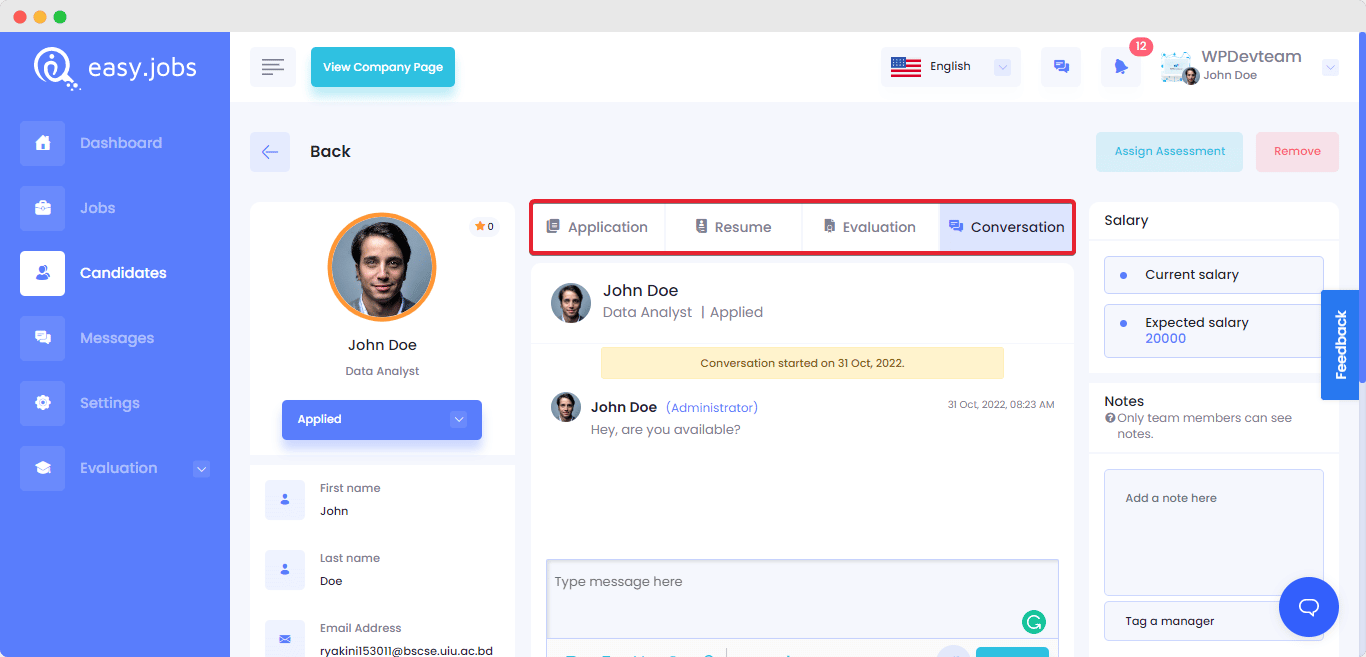 Se hai bisogno di aiuto, sentiti libero di farlo Contattaci o unisciti al nostro Comunità di Facebook per entrare in contatto con altri proprietari di aziende come te.