Bekijk de onderstaande richtlijn om te leren hoe u de kandidatenlijst en details in Easy.Jobs kunt bekijken:
Stap 1: Navigeren naar Dashboard> Kandidaten. Het brengt u naar deze weergave hieronder, waar u al uw kandidaten kunt zien, inclusief beoordelingen.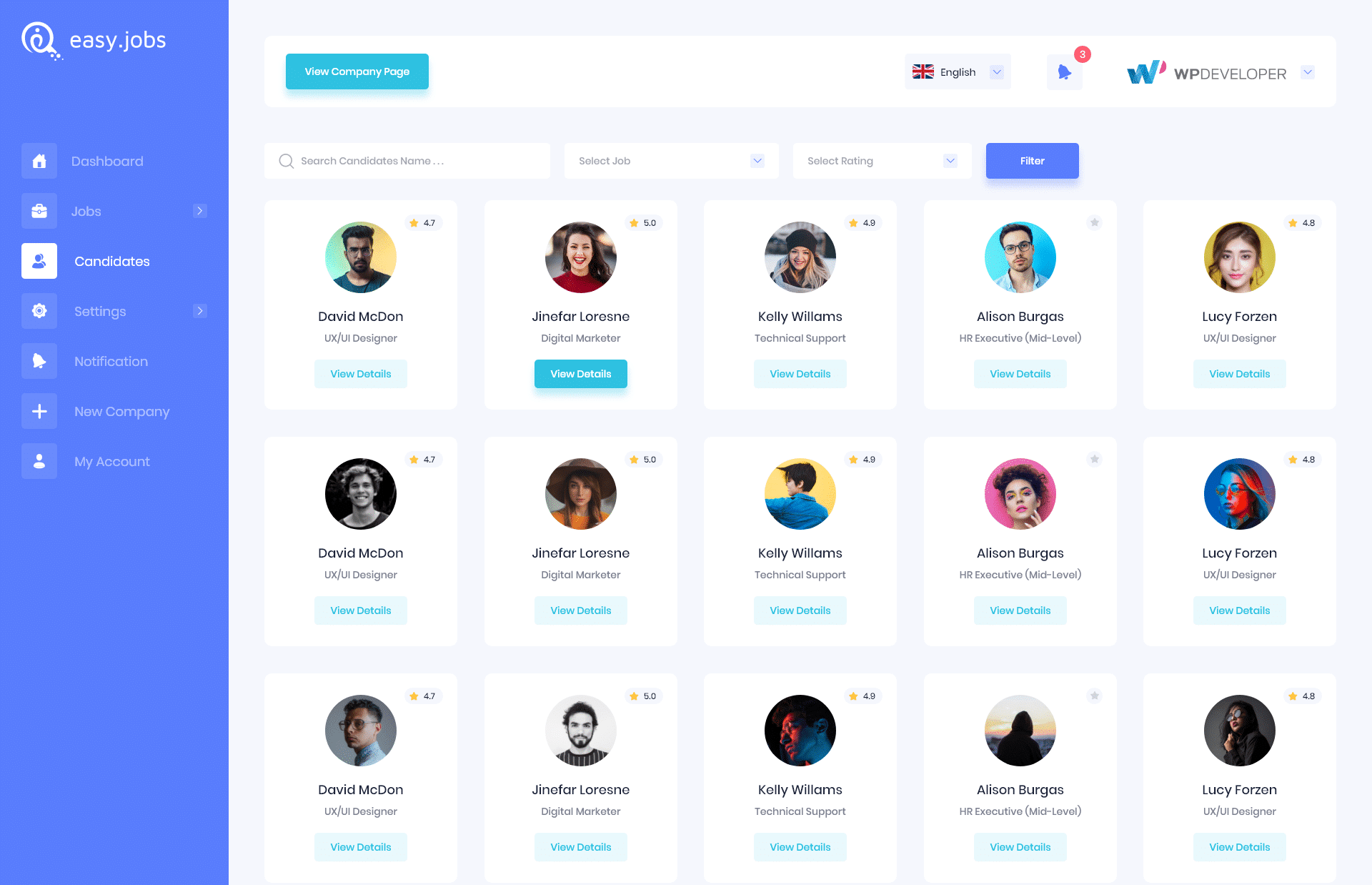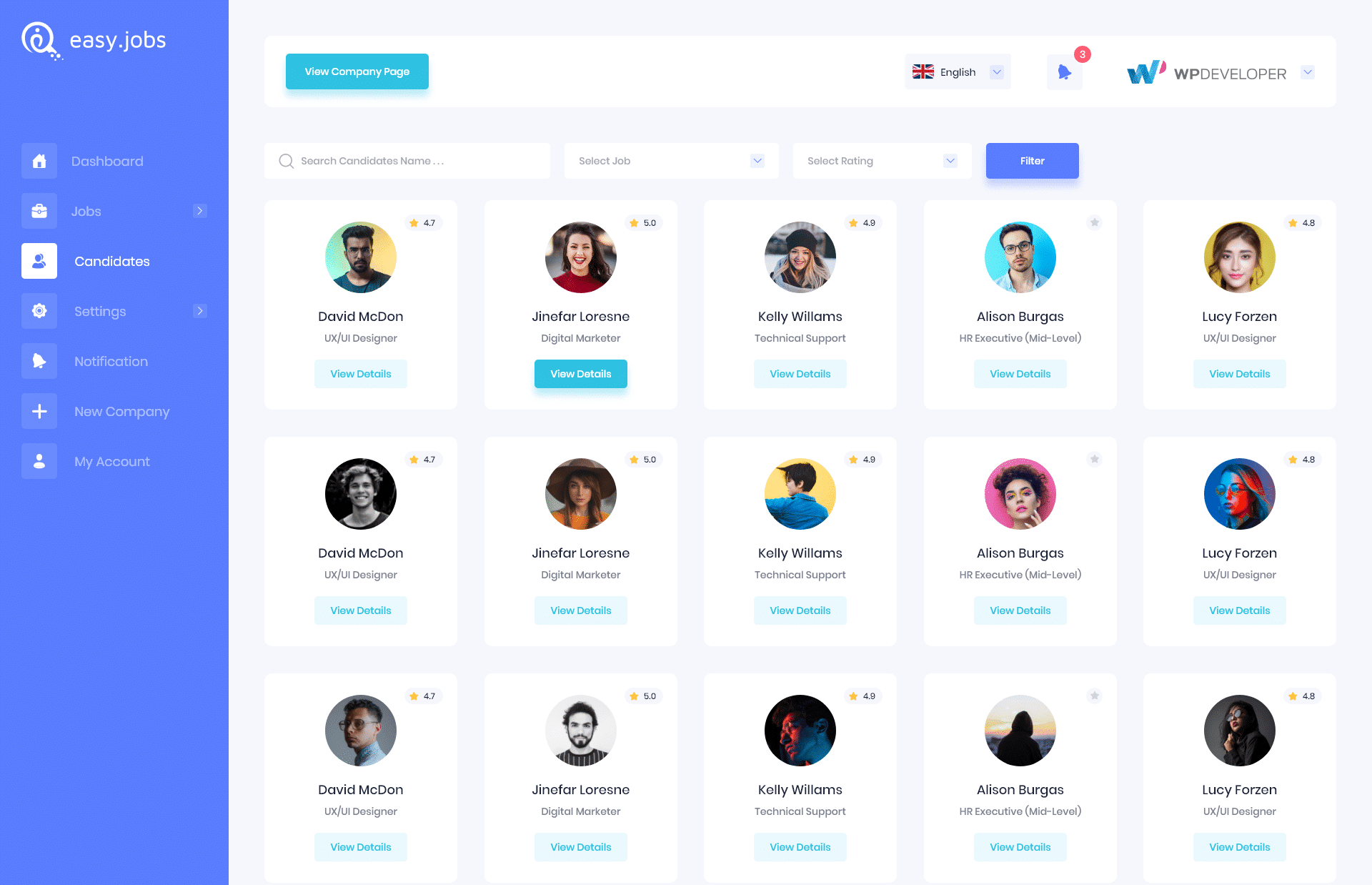 Stap 2: Om details over een bepaalde kandidaat te zien, klik op de 'Details bekijken'
Stap 3: Er zijn bepaalde tabbladen waar u specifieke informatie kunt krijgen.
✅Hervatten: Als u op het tabblad Hervatten klikt, ziet u het cv van uw kandidaat.
✅ Evaluatie: U zult de resultaten van de screeningvragen zien.
✅Conversatie: Om te communiceren met kandidaten krijgt u in-app-berichten op het tabblad Gesprek.
In addition to that, you can keep notes to remind yourself of anything special about the candidate which will help you to make the hiring decisions.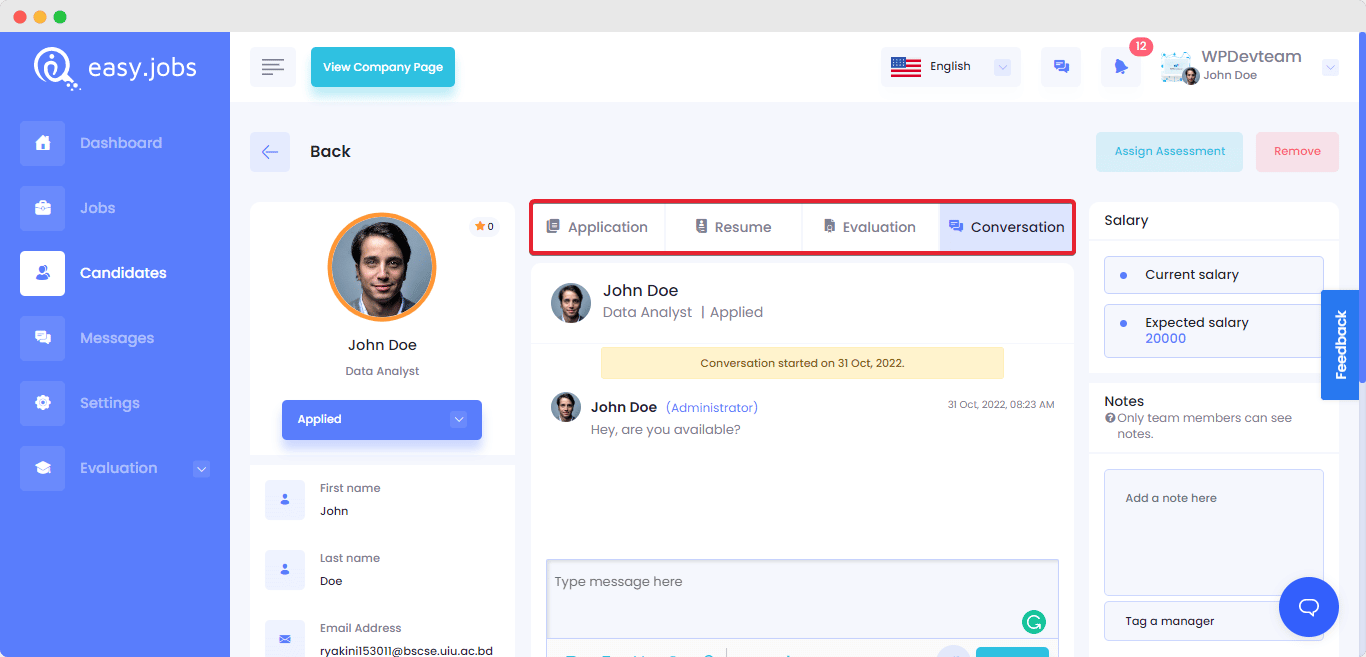 Als u hulp nodig heeft, kunt u dat gerust doen Neem contact met ons op of doe mee Facebook-gemeenschap om in contact te komen met andere bedrijfseigenaren zoals jij.