Consulte la guía a continuación para aprender cómo ver la lista de candidatos y los detalles en Easy.Jobs:
Paso 1: Navegar a Panel de control> Candidatos. Le llevará a esta vista a continuación, donde puede ver a todos sus candidatos, incluidas las calificaciones.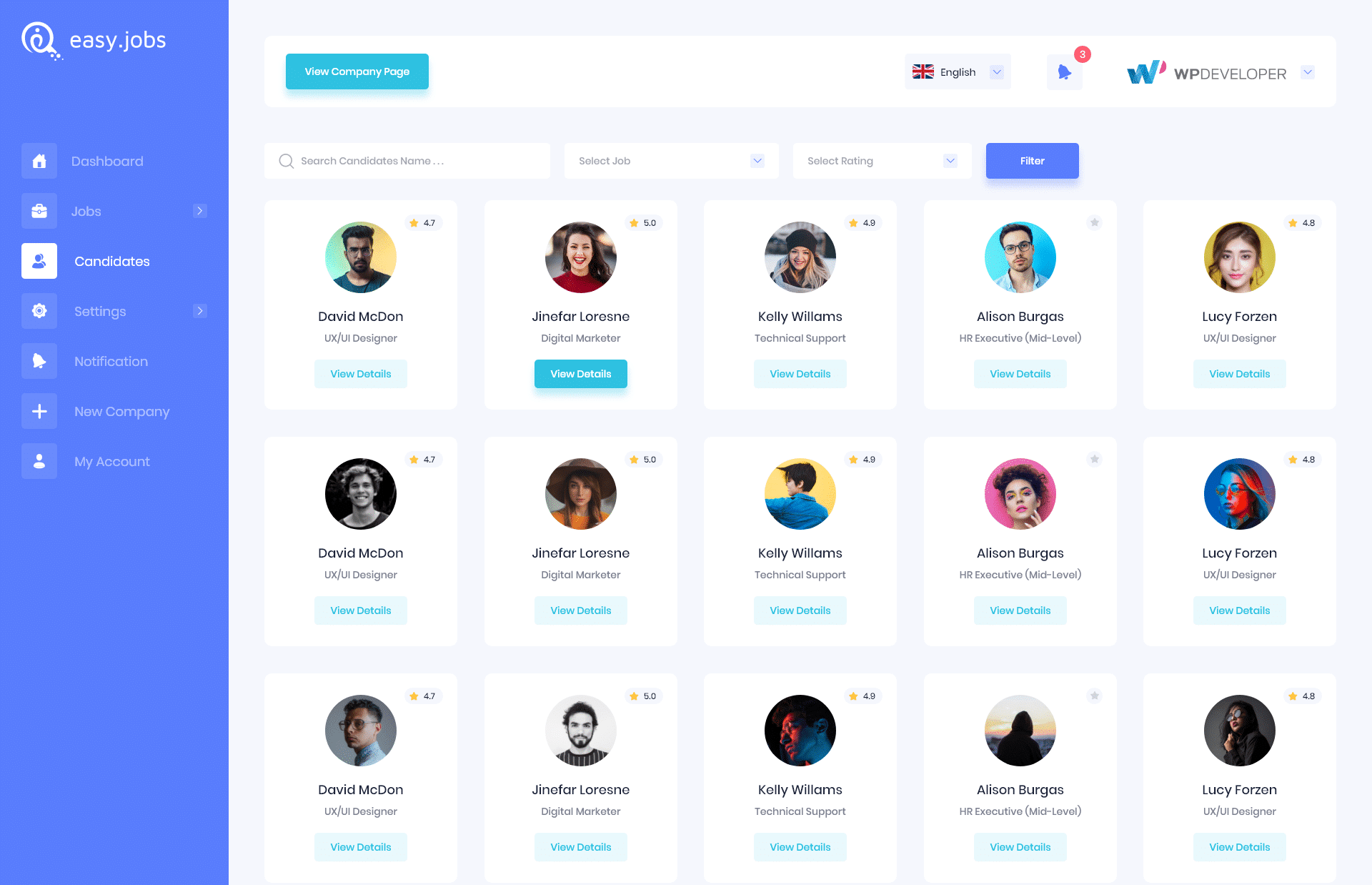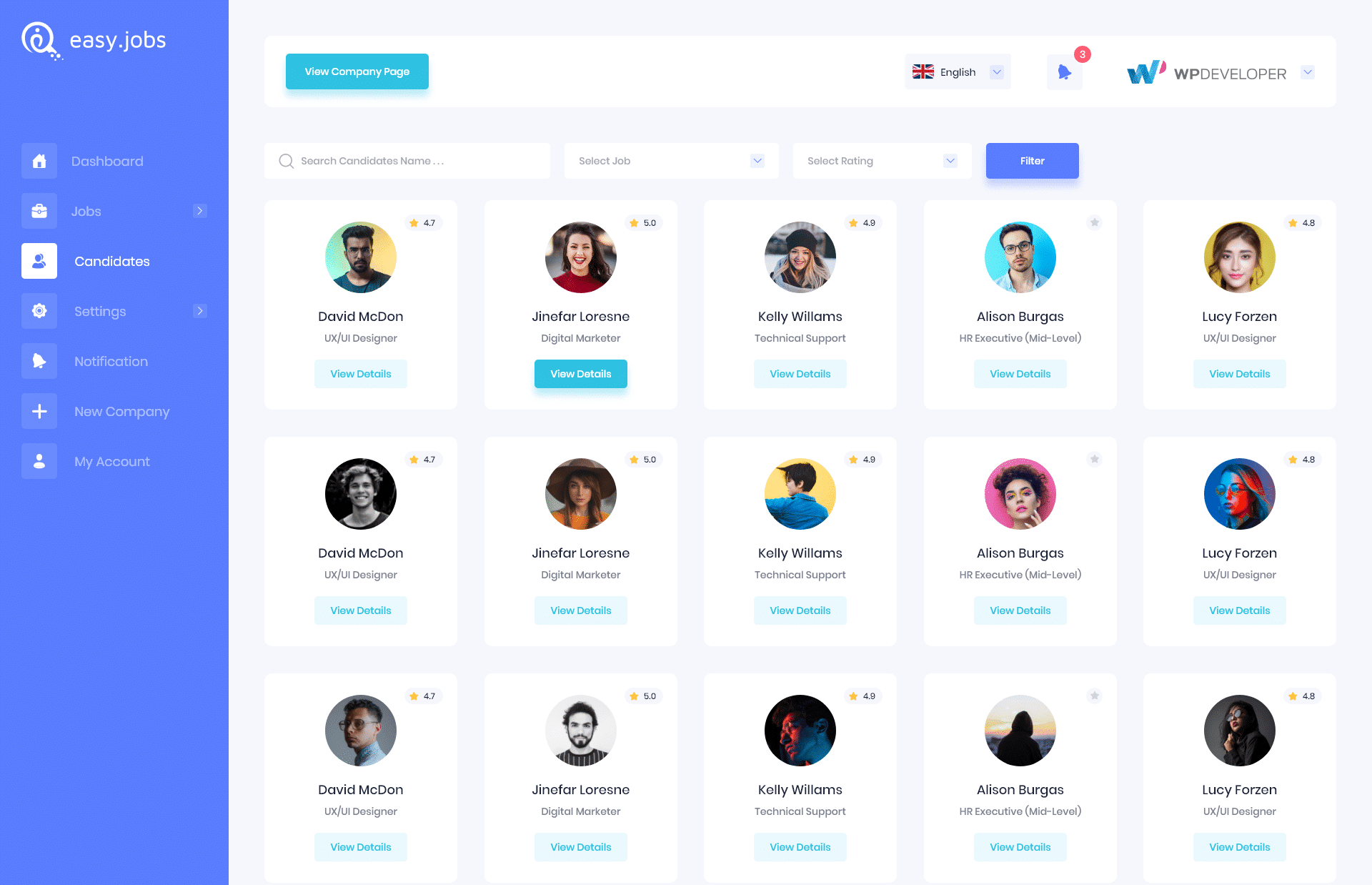 Paso 2: Para ver información detallada sobre un candidato en particular, haga clic en 'Ver detalles'
Paso 3: Hay ciertas pestañas donde puede obtener información específica.
✅Resume: Si hace clic en la pestaña Reanudar, verá el CV de su candidato.
✅Evaluación: Verá los resultados de las preguntas de detección.
✅Conversación: Para comunicarse con los candidatos, recibirá mensajes en la aplicación en la pestaña Conversación.
In addition to that, you can keep notes to remind yourself of anything special about the candidate which will help you to make the hiring decisions.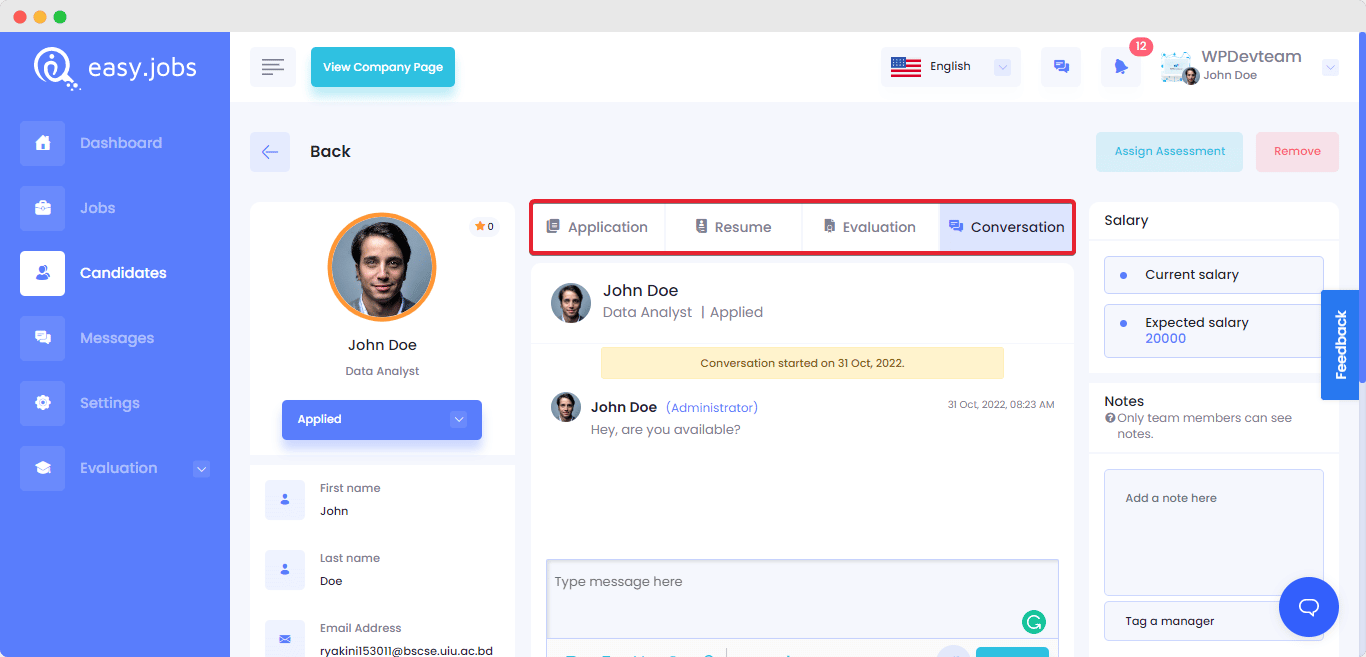 Si necesita ayuda, no dude en Contáctenos o únete a nuestro Comunidad de Facebook para conectarse con otros dueños de compañías como usted.