的 招聘管道 helps you organize candidates between each stage of the hiring process. In easy.jobs, the pipeline is fully customizable. To manage Pipeline, you just need to follow few steps and then you can move candidates during the hiring process from their application submission, interview over the phone to elimination, or sending an offer letter.
您可以分别为单个作业创建管道,也可以创建通用管道模板,以后可以将其用于所有作业职位。 轻松工作 offers a default pipeline, you can use it in new job posts. Also, you can reset back to default pipeline from your newly created pipelines anytime in job posts. 请查看下面的指南,以了解如何在Easy.Jobs中管理管道:
步骤1: 点击 设定值 从补充工具栏,然后转到 管道设置 创建新管道的选项。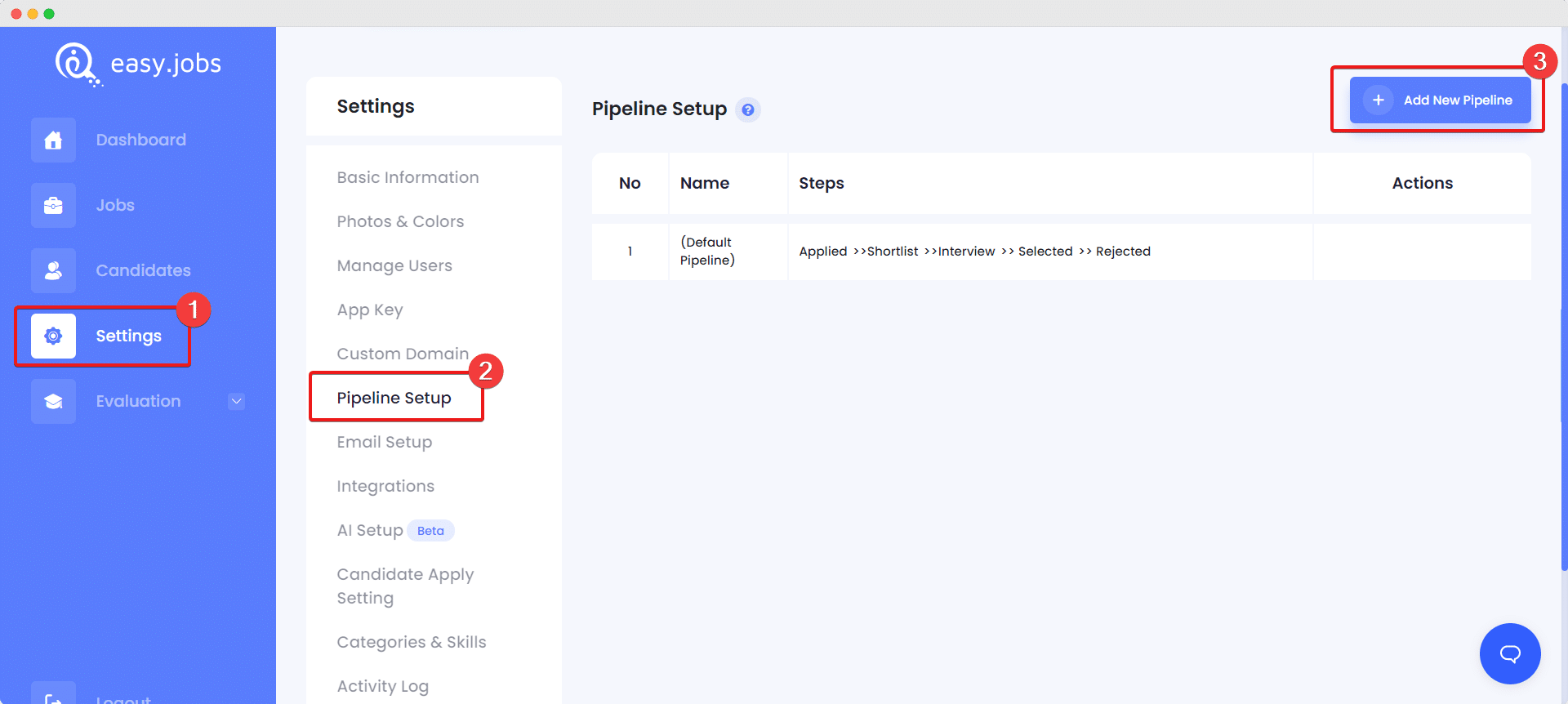 第2步: 之后,点击 添加新管道 从页面的右上角开始。它将允许您根据需要创建自己的管道。用您的招聘步骤命名,然后点击 保存并继续 按钮。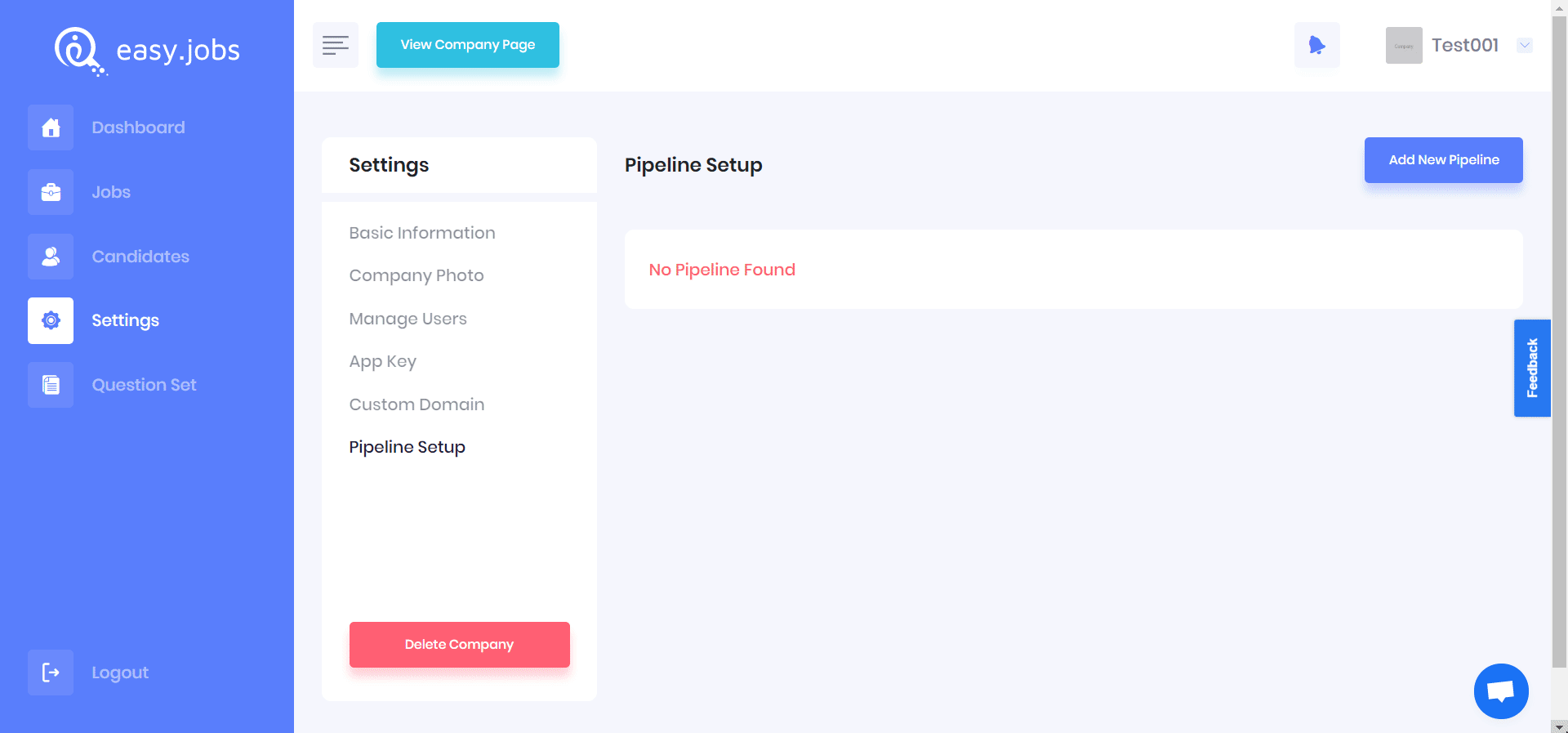 Once you have done with all the steps, congratulations! You have successfully created a Pipeline in easy.jobs. You can also delete pipeline phases anytime. But before deleting any phase of a pipeline, you will get notified about the existing candidates of that phase. 
如果您需要任何帮助,请随时 联系我们 或加入我们 Facebook社区 与其他像您一样的公司所有者建立联系。