De Wervingspijplijn helps you organize candidates between each stage of the hiring process. In easy.jobs, the pipeline is fully customizable. To manage Pipeline, you just need to follow few steps and then you can move candidates during the hiring process from their application submission, interview over the phone to elimination, or sending an offer letter.
U kunt afzonderlijk een pijplijn maken voor een afzonderlijke taak, of u kunt een gemeenschappelijke pijplijnsjabloon maken die u later voor al uw vacatures kunt gebruiken. Makkelijk. Banen offers a default pipeline, you can use it in new job posts. Also, you can reset back to default pipeline from your newly created pipelines anytime in job posts. Bekijk deze richtlijn hieronder om te leren hoe u Pipeline beheert in Easy.Jobs:
Stap 1: Klik op Instellingen van de zijbalk en ga dan naar de Pipeline-installatie optie om een nieuwe pijplijn te maken.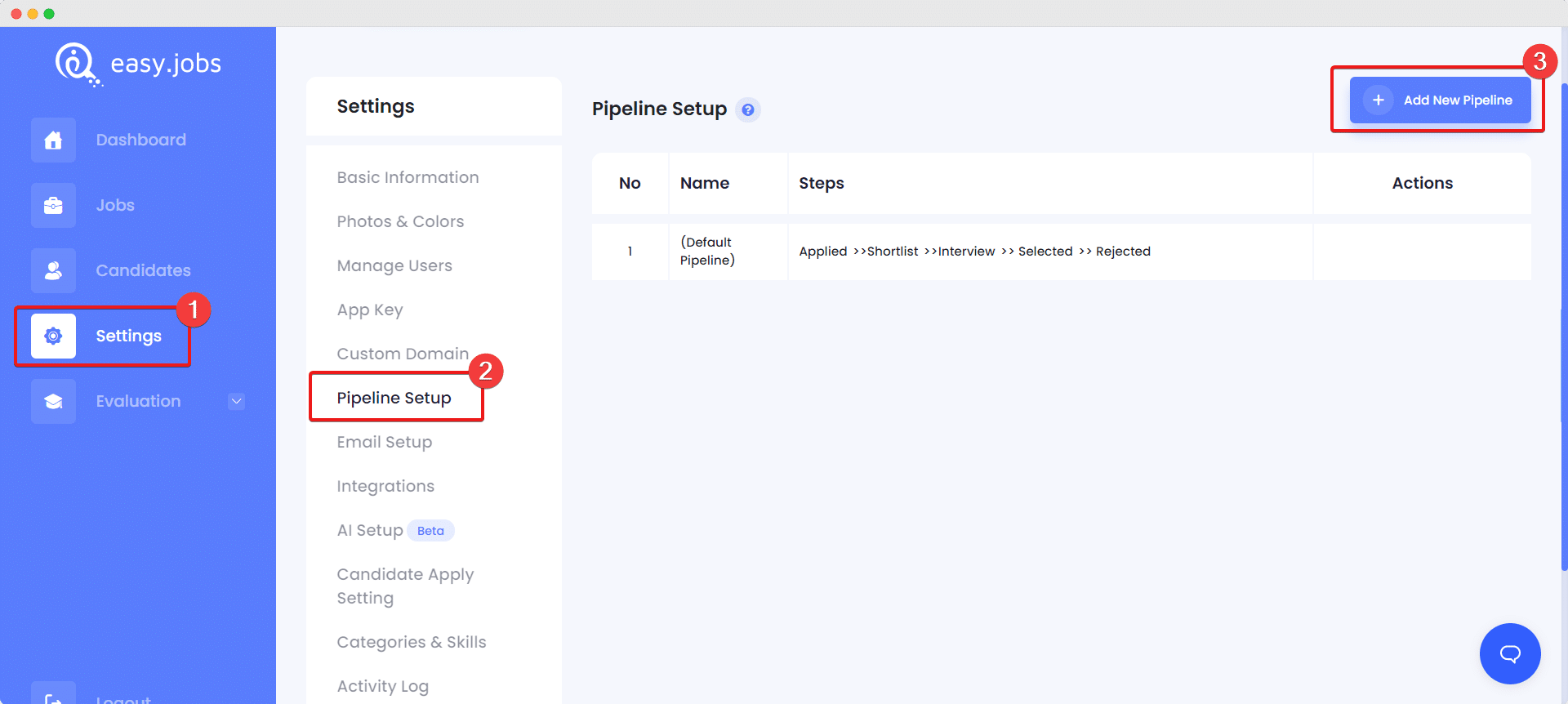 Stap 2: Klik daarna op de Nieuwe pijplijn toevoegen vanuit de rechterbovenhoek van de pagina. Hiermee kunt u uw eigen pijplijn maken op basis van uw vereisten. Noem het met uw wervingsstappen en klik op de Opslaan en doorgaan knop.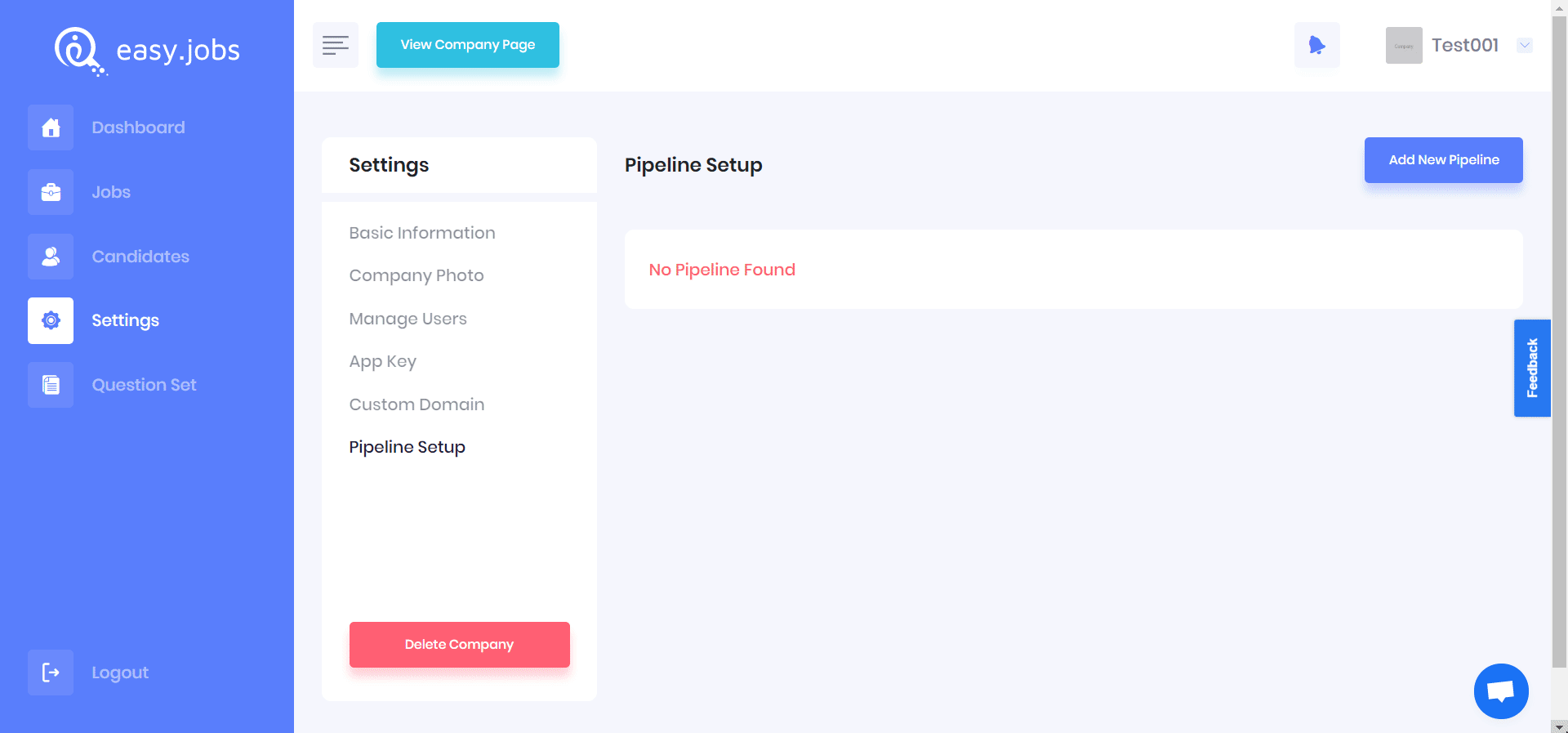 Once you have done with all the steps, congratulations! You have successfully created a Pipeline in easy.jobs. You can also delete pipeline phases anytime. But before deleting any phase of a pipeline, you will get notified about the existing candidates of that phase. 
Als u hulp nodig heeft, kunt u dat gerust doen Neem contact met ons op of doe mee Facebook-gemeenschap om in contact te komen met andere bedrijfseigenaren zoals jij.