o Pipeline de recrutamento helps you organize candidates between each stage of the hiring process. In easy.jobs, the pipeline is fully customizable. To manage Pipeline, you just need to follow few steps and then you can move candidates during the hiring process from their application submission, interview over the phone to elimination, or sending an offer letter.
Você pode criar um pipeline para trabalho individual separadamente ou criar um modelo de pipeline comum que possa ser usado posteriormente para todas as suas postagens de emprego. Easy.Jobs offers a default pipeline, you can use it in new job posts. Also, you can reset back to default pipeline from your newly created pipelines anytime in job posts. Confira esta diretriz abaixo para saber como gerenciar o Pipeline no Easy.Jobs:
Passo 1: Clique em Definições da barra lateral e depois vá para o Configuração de Pipeline opção para criar um novo pipeline.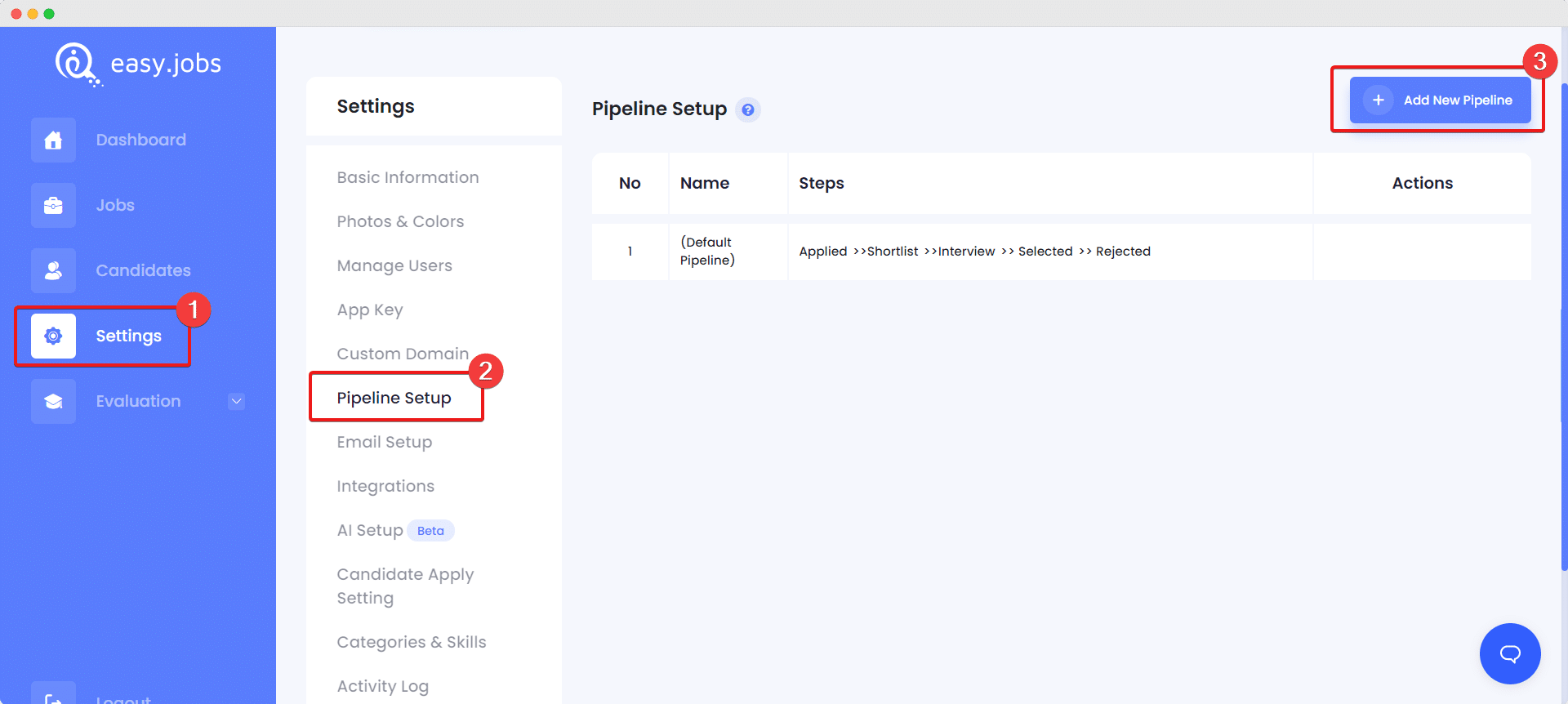 Passo 2: Depois disso, clique no Adicionar novo pipeline no canto superior direito da página. Isso permitirá que você crie seu próprio pipeline de acordo com seus requisitos. Nomeie-o com suas etapas de recrutamento e pressione o Salve e continue botão.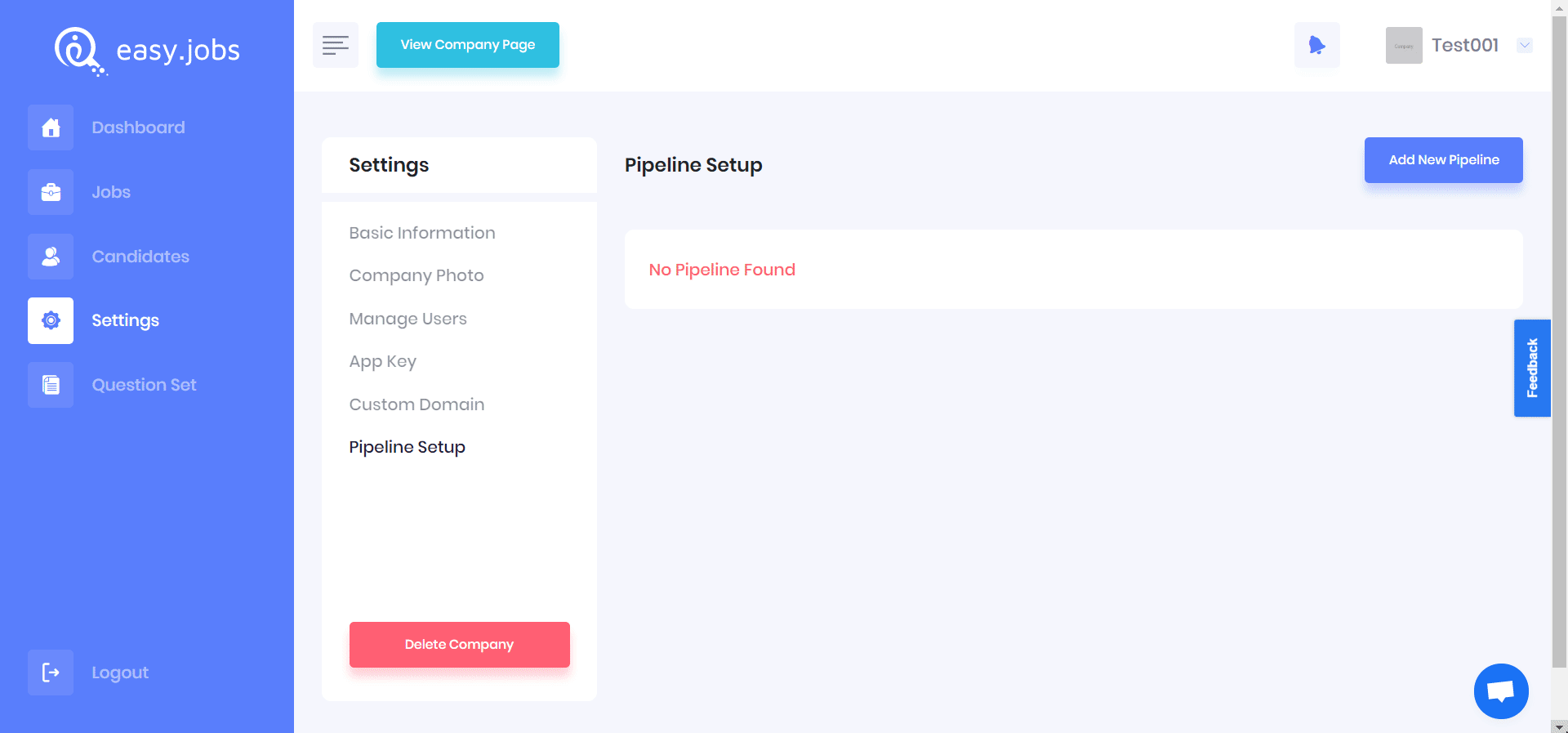 Once you have done with all the steps, congratulations! You have successfully created a Pipeline in easy.jobs. You can also delete pipeline phases anytime. But before deleting any phase of a pipeline, you will get notified about the existing candidates of that phase. 
Se precisar de ajuda, fique à vontade para Contate-Nos ou junte-se ao nosso Comunidade do Facebook para se conectar com outros proprietários de empresas como você.