Il Pipeline di reclutamento helps you organize candidates between each stage of the hiring process. In easy.jobs, the pipeline is fully customizable. To manage Pipeline, you just need to follow few steps and then you can move candidates during the hiring process from their application submission, interview over the phone to elimination, or sending an offer letter.
È possibile creare una pipeline per singolo lavoro separatamente oppure è possibile creare un modello di pipeline comune che è possibile utilizzare in seguito per tutti i post di lavoro. Easy.Jobs offers a default pipeline, you can use it in new job posts. Also, you can reset back to default pipeline from your newly created pipelines anytime in job posts. Dai un'occhiata a queste linee guida di seguito per sapere come gestire Pipeline in Easy.Jobs:
Passo 1: Clicca su impostazioni dalla barra laterale e poi vai al Installazione della pipeline opzione per creare una nuova pipeline.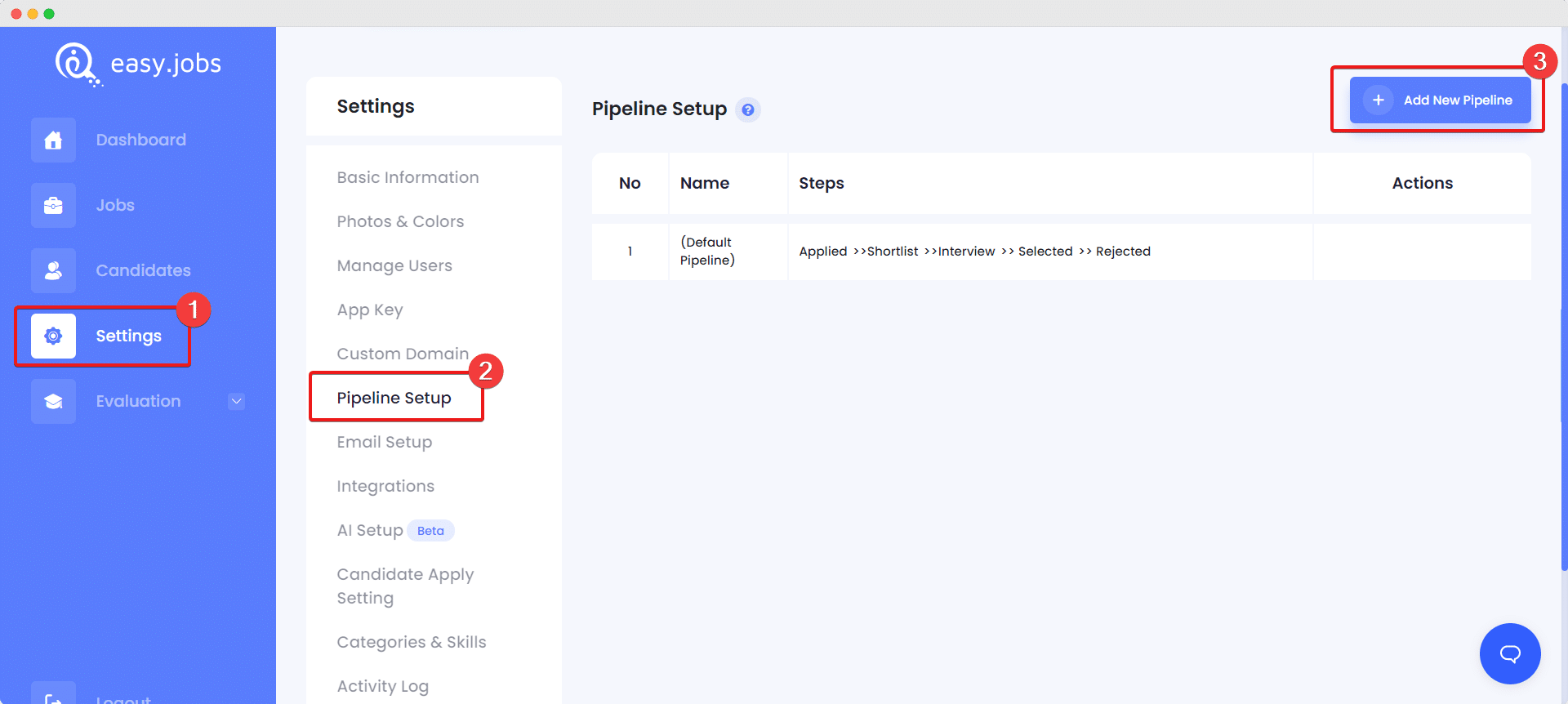 Passo 2: Successivamente, fai clic su Aggiungi nuova pipeline dall'angolo in alto a destra della pagina. Ti consentirà di creare una tua pipeline in base alle tue esigenze. Dagli un nome con i tuoi passaggi di reclutamento e premi il tasto Salva e continua pulsante.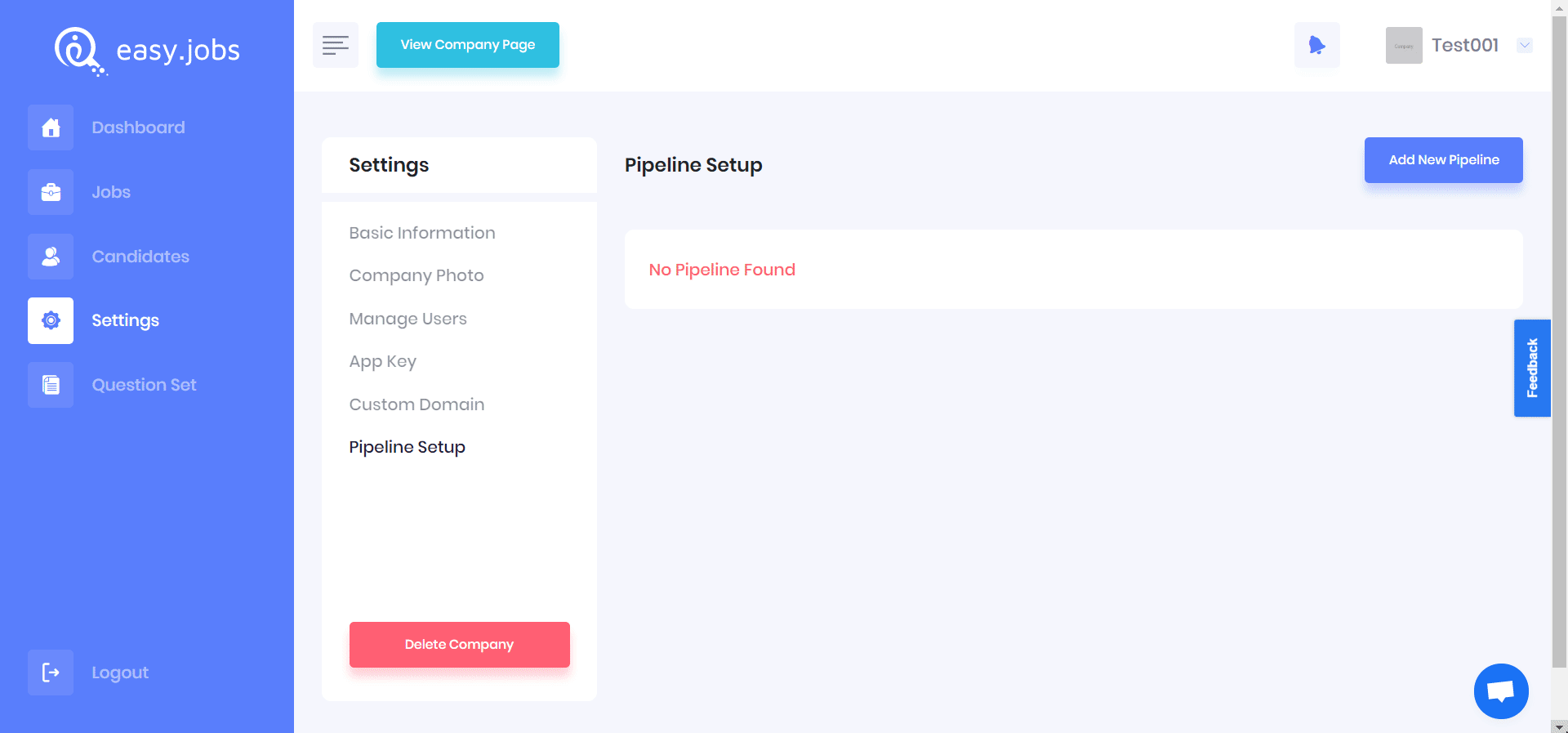 Once you have done with all the steps, congratulations! You have successfully created a Pipeline in easy.jobs. You can also delete pipeline phases anytime. But before deleting any phase of a pipeline, you will get notified about the existing candidates of that phase. 
Se hai bisogno di aiuto, sentiti libero di farlo Contattaci o unisciti al nostro Comunità di Facebook per entrare in contatto con altri proprietari di aziende come te.