Vous pouvez facilement consulter le CV d'un candidat en easy.jobs. Suivez ces instructions étape par étape pour savoir comment procéder.
Étape 1: Gérez les candidats à partir de votre tableau de bord #
Log in to your easy.jobs account and navigate to 'Candidat'. Après cela, cliquez sur le 'Voir les détails' bouton de tout candidat dont vous souhaitez voir 'Reprendre'.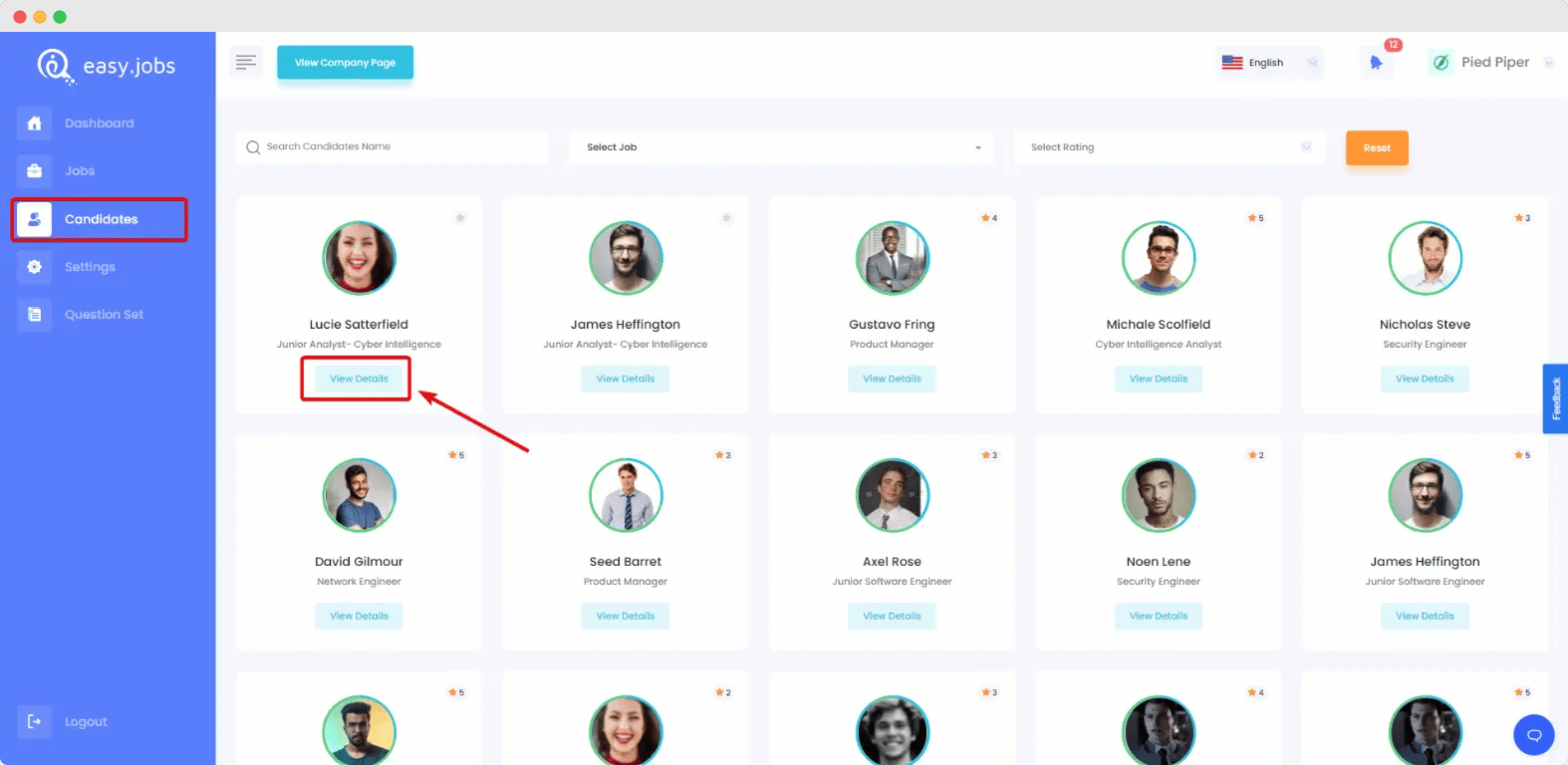 Step 2: View Candidate's Resume In easy.jobs #
Il vous mènera à cette page à partir de laquelle vous devez cliquer sur le 'Reprendre' onglet dans le processus. Vous pourrez maintenant consulter le curriculum vitae du candidat pour décider s'il convient bien au poste.
If your candidates share an online resume URL, then you can also preview them from your Easy.Jobs dashboard. The resume URL will be previewed like this.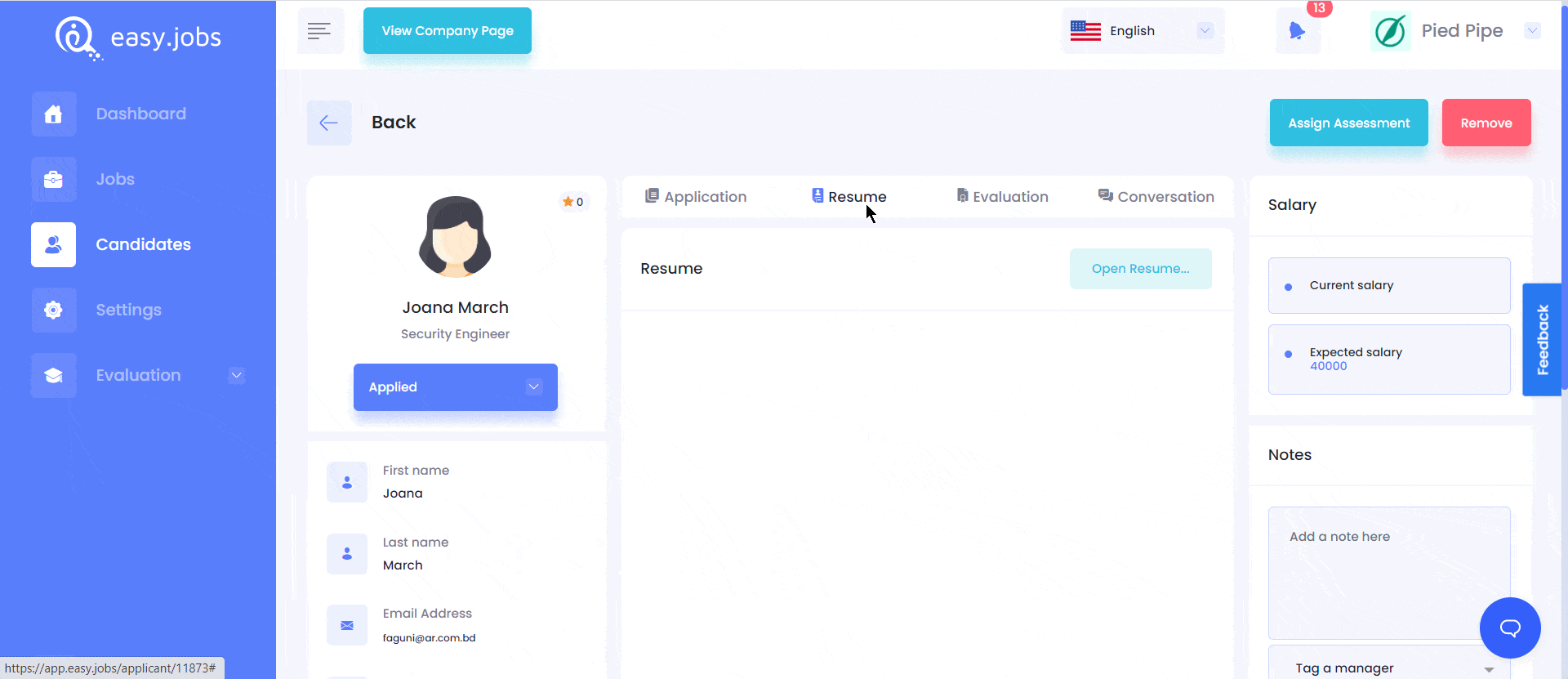 Step 3: How To Check Candidate Resume Directly From Your Email Inbox #
If you want to check out applied candidates' resumes without logging in to your easy.jobs dashboard, then you can do that too. Follow this guideline to check candidates' resumes directly from your email inbox without logging in to easy.jobs dashboard:
From your easy.jobs dashboard, go to Settings –> Candidate Apply Setting. There you will find the option to enable receiving resumes through automated emails. Toggle On from Attach Resume With Email field. Then you can directly get candidates' resumes through emails.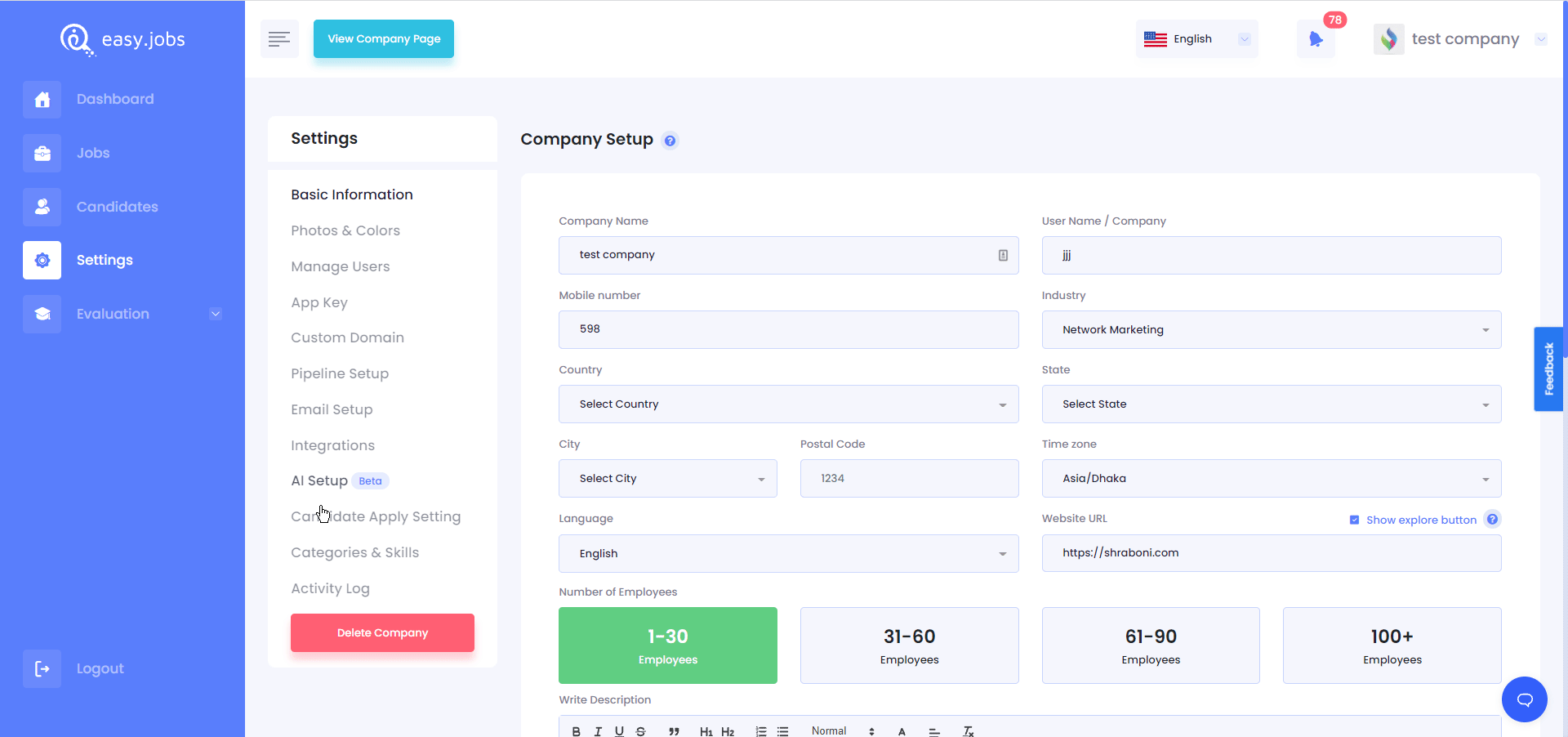 C'est ainsi que vous pourrez consulter le CV d'un candidat en easy.jobs.
Si vous avez besoin d'aide, n'hésitez pas à Nous contacter ou rejoignez notre Communauté Facebook pour se connecter avec nous.