Tu puedes fácilmente ver el currículum de un candidato en Easy.Jobs. Siga estas pautas paso a paso para descubrir cómo.
Paso 1: gestione los candidatos desde su panel de control #
Inicie sesión en su cuenta Easy.Jobs y navegue hasta 'Candidato'. Después de eso, haga clic en el 'Ver detalles' botón de cualquier candidato cuyo desea ver el 'Currículum'.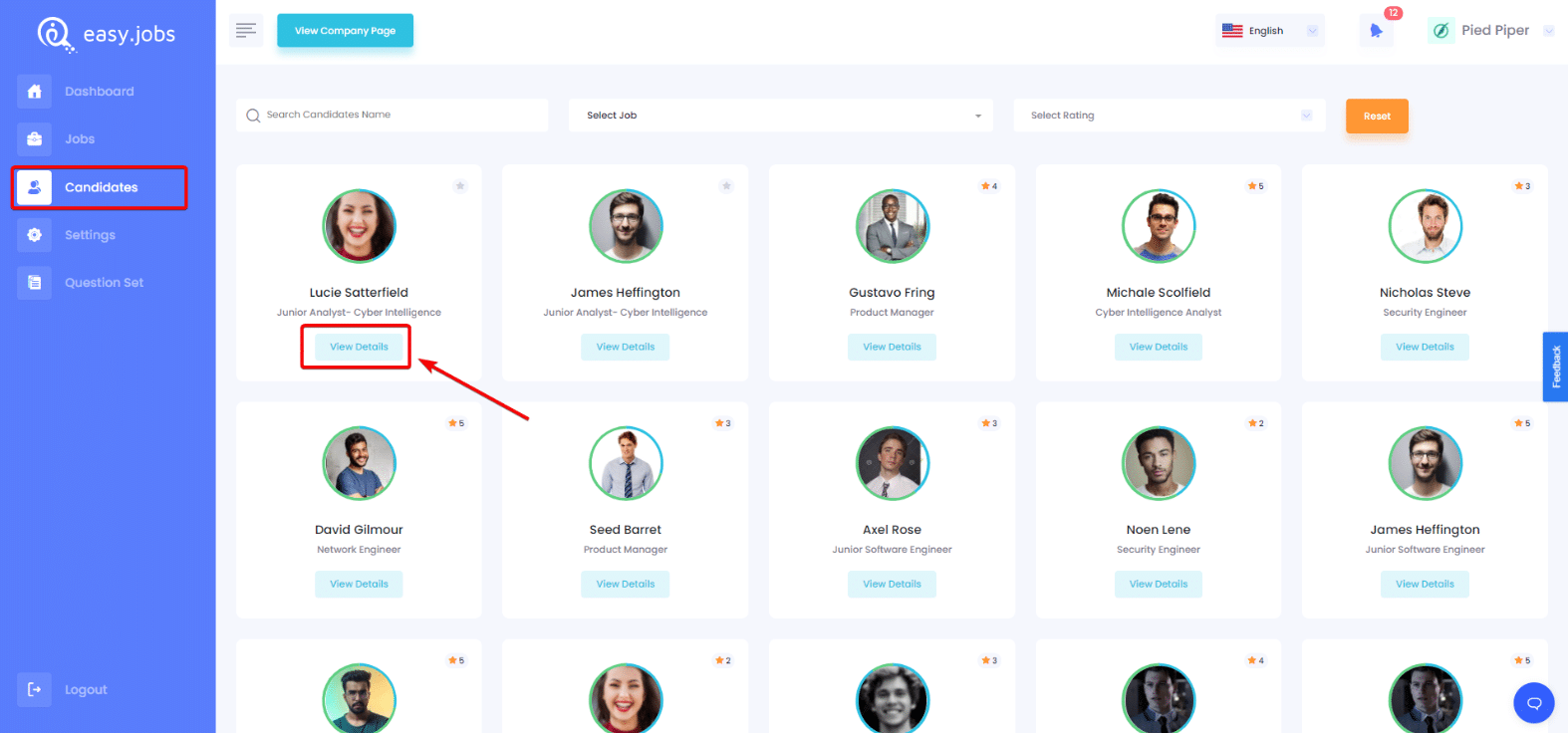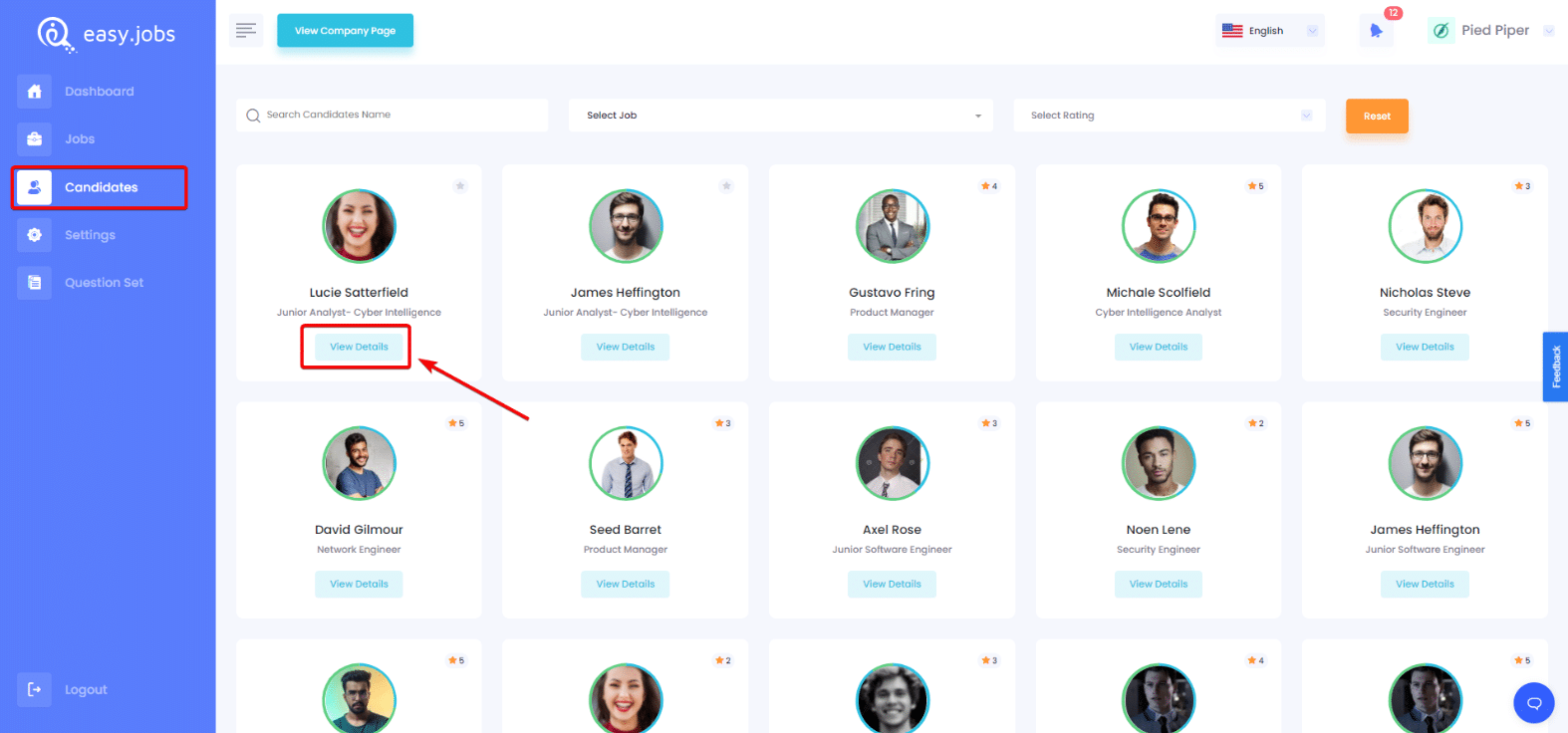 Paso 2: Vea el currículum del candidato en Easy.Jobs #
Lo llevará a esta página desde donde debe hacer clic en 'Currículum' pestaña en el proceso. Ahora podrá ver el currículum vitae del solicitante para decidir si es adecuado para el trabajo.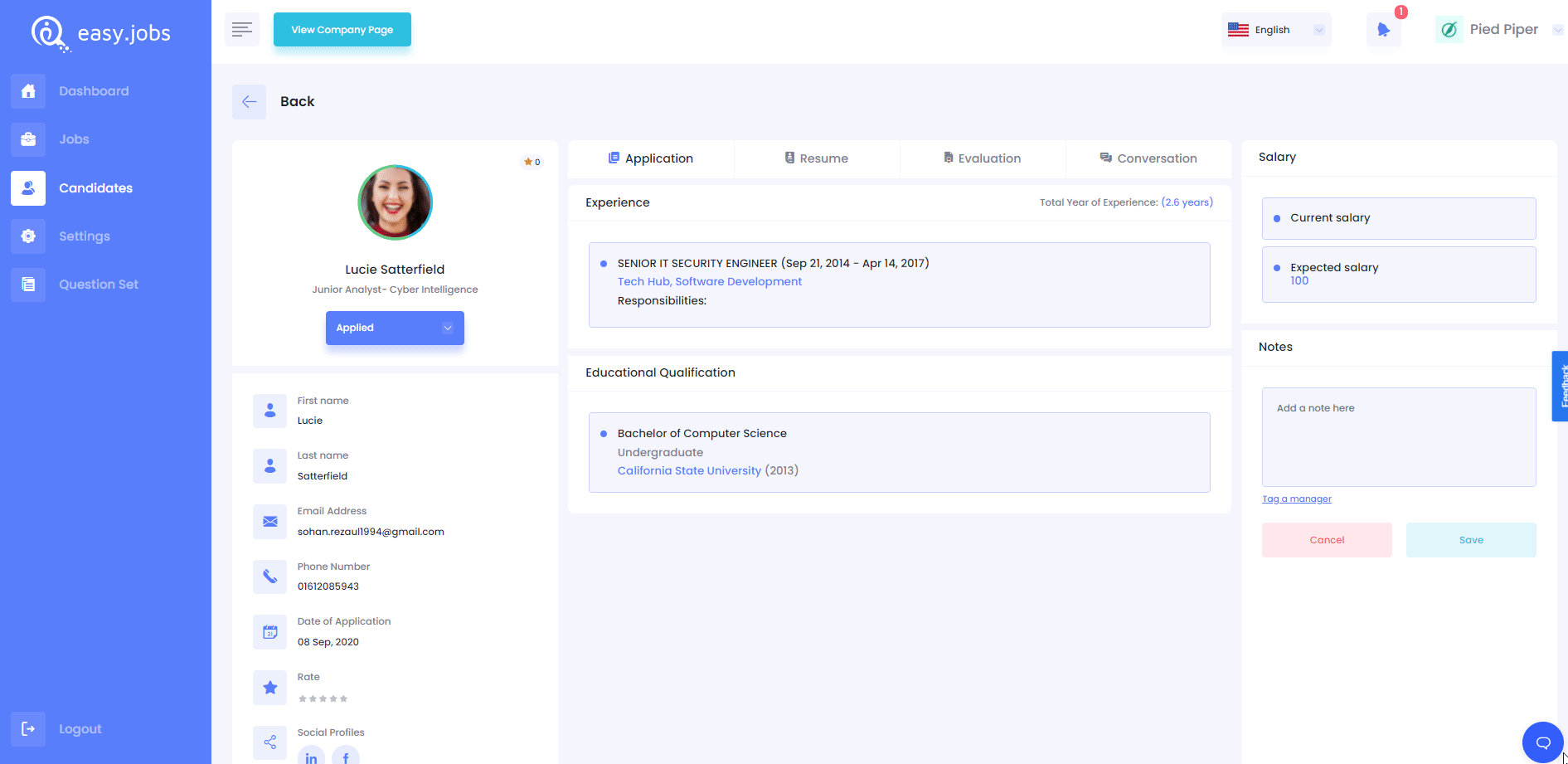 If you candidates share an online resume URL, then you can also preview them from your Easy.Jobs dashboard. The resume URL will be previewed like this.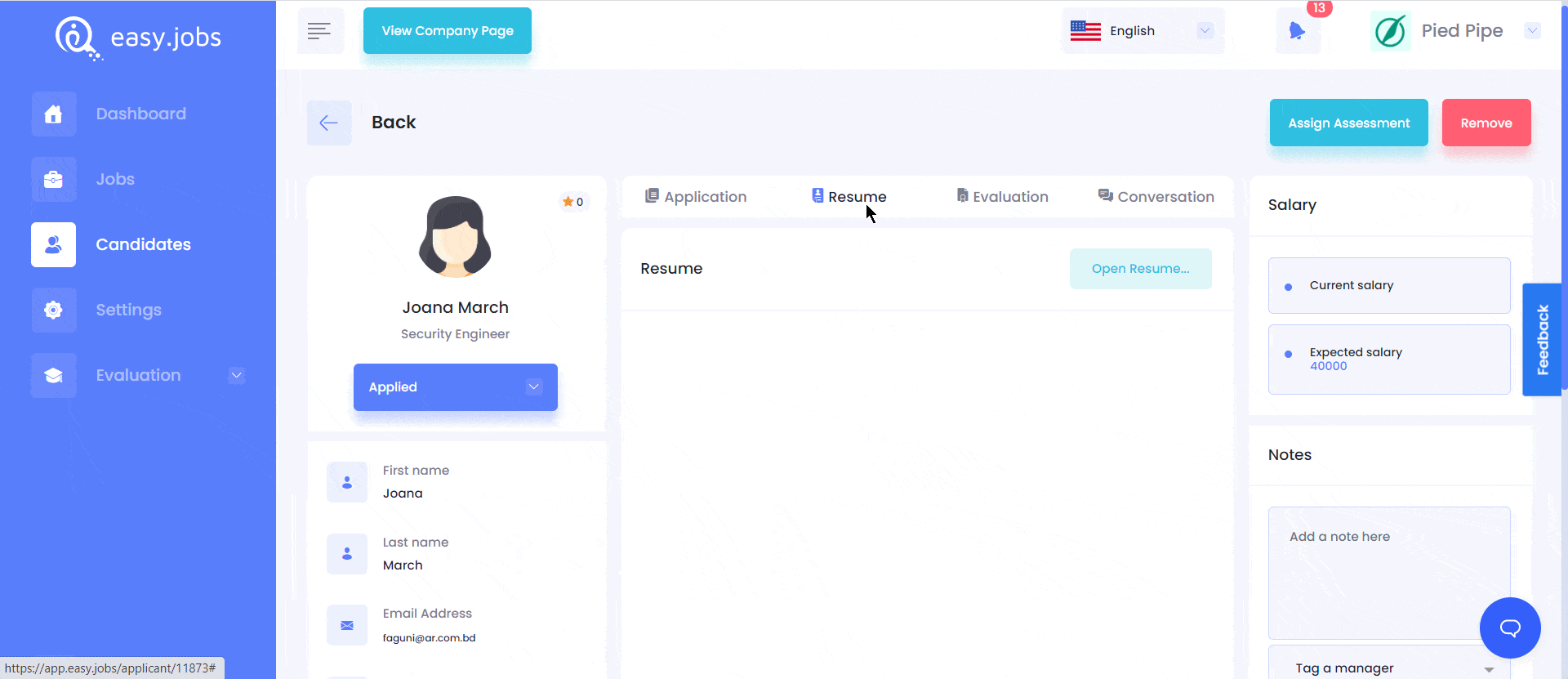 Step 3: How To Check Candidates Resume Directly From Your Email Inbox #
If you want to check out applied candidates' resumes without logging in to your Easy.Jobs dashboard, then you can do that too. Follow this guideline to check candidates' resumes directly from your email inbox without logging in to Easy.Jobs dashboard:
From your Easy.Jobs dashboard, go to Settings –> Candidate Apply Setting. There you will find the option to enable receiving resumes through automated emails. Toggle On from Attach Resume With Email field. Then you can directly get candidates' resumes through emails.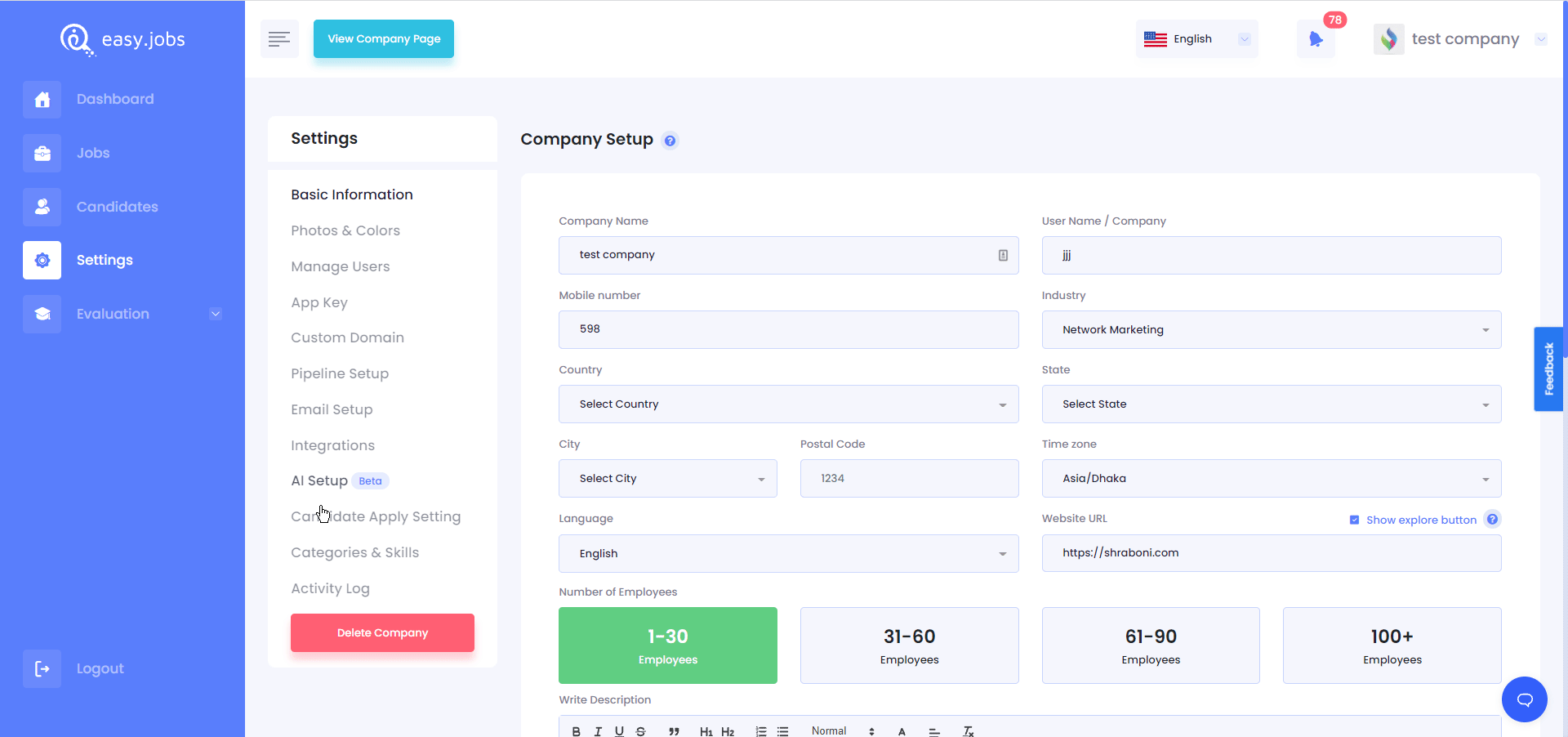 Así es como podrás ver el currículum de un candidato en Easy.Jobs.
Si necesita ayuda, no dude en Contáctenos o únete a nuestro Comunidad de Facebook para conectarse con nosotros.