您可以轻松地 查看候选人的简历 轻松工作。请遵循这些分步指南以了解操作方法。
步骤1:从资讯主页管理候选人 #
Log in to your easy.jobs account and navigate to '候选人'。之后,点击 '查看详情' 您要查看的任何候选人的按钮 '恢复'.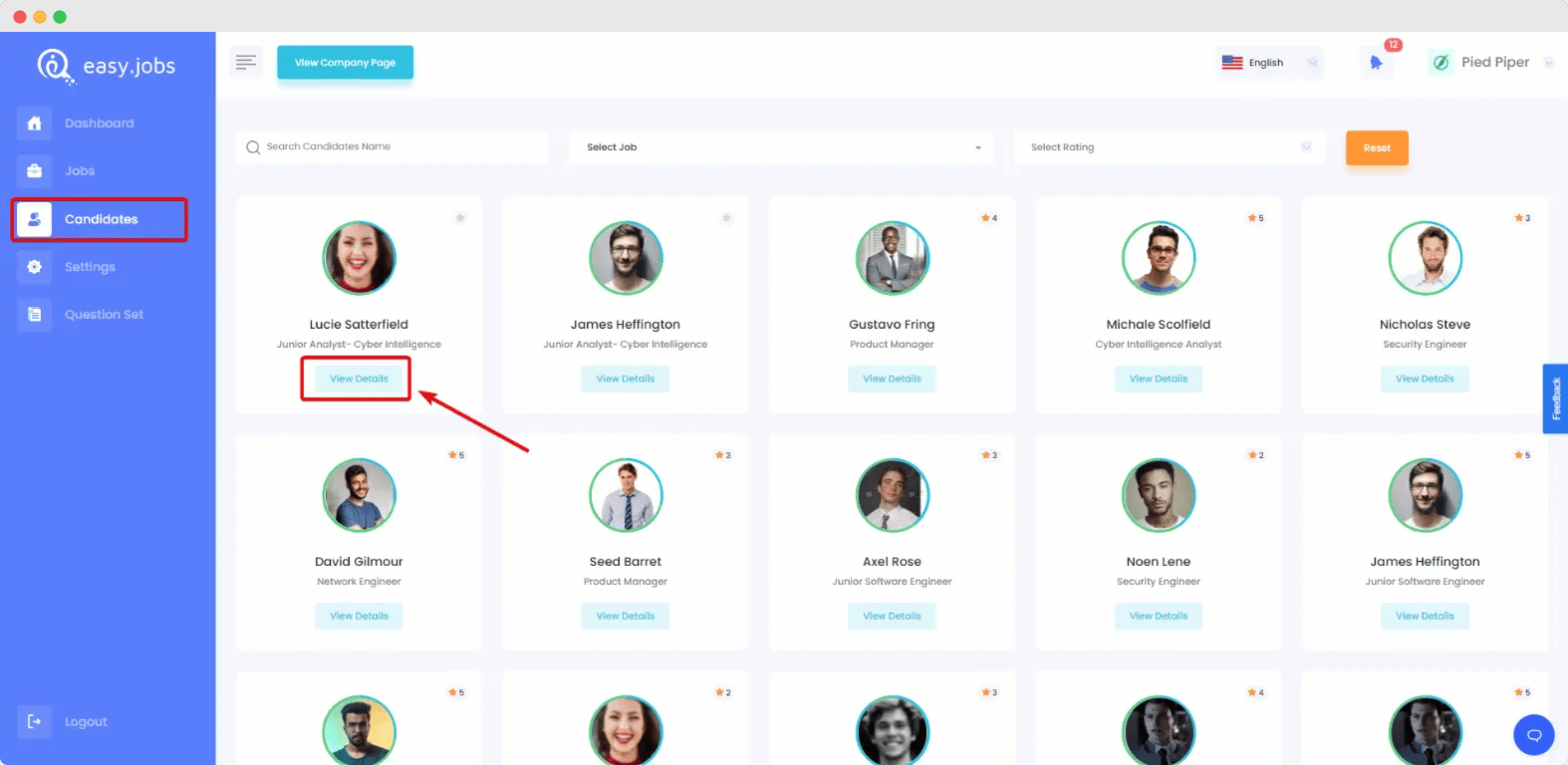 Step 2: View Candidate's Resume In easy.jobs #
它将带您到需要单击"恢复' 选项卡。现在,您将可以查看申请人的简历,以决定他或她是否适合这份工作。
If your candidates share an online resume URL, then you can also preview them from your Easy.Jobs dashboard. The resume URL will be previewed like this.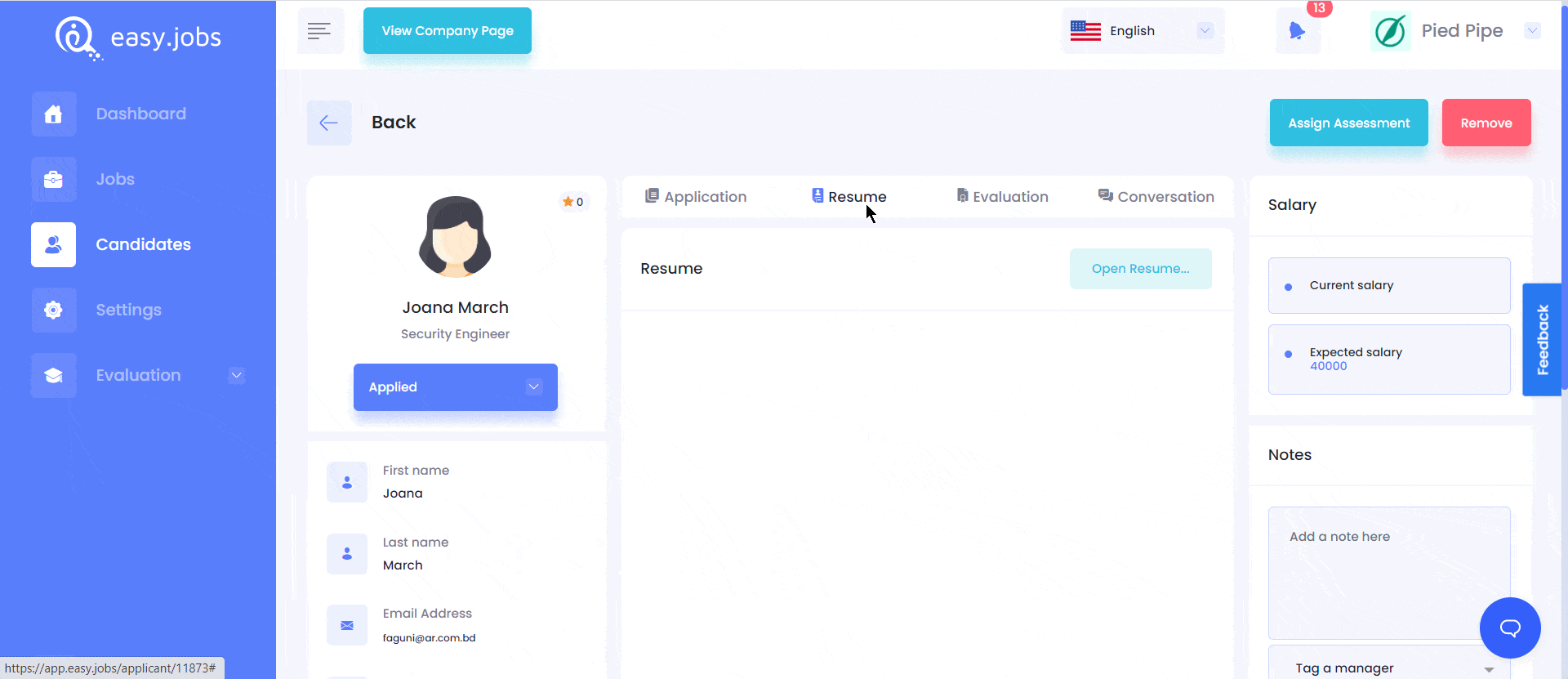 Step 3: How To Check Candidate Resume Directly From Your Email Inbox #
If you want to check out applied candidates' resumes without logging in to your 轻松工作 dashboard, then you can do that too. Follow this guideline to check candidates' resumes directly from your email inbox without logging in to 轻松工作 dashboard:
From your easy.jobs dashboard, go to Settings –> Candidate Apply Setting. There you will find the option to enable receiving resumes through automated emails. Toggle On from Attach Resume With Email field. Then you can directly get candidates' resumes through emails.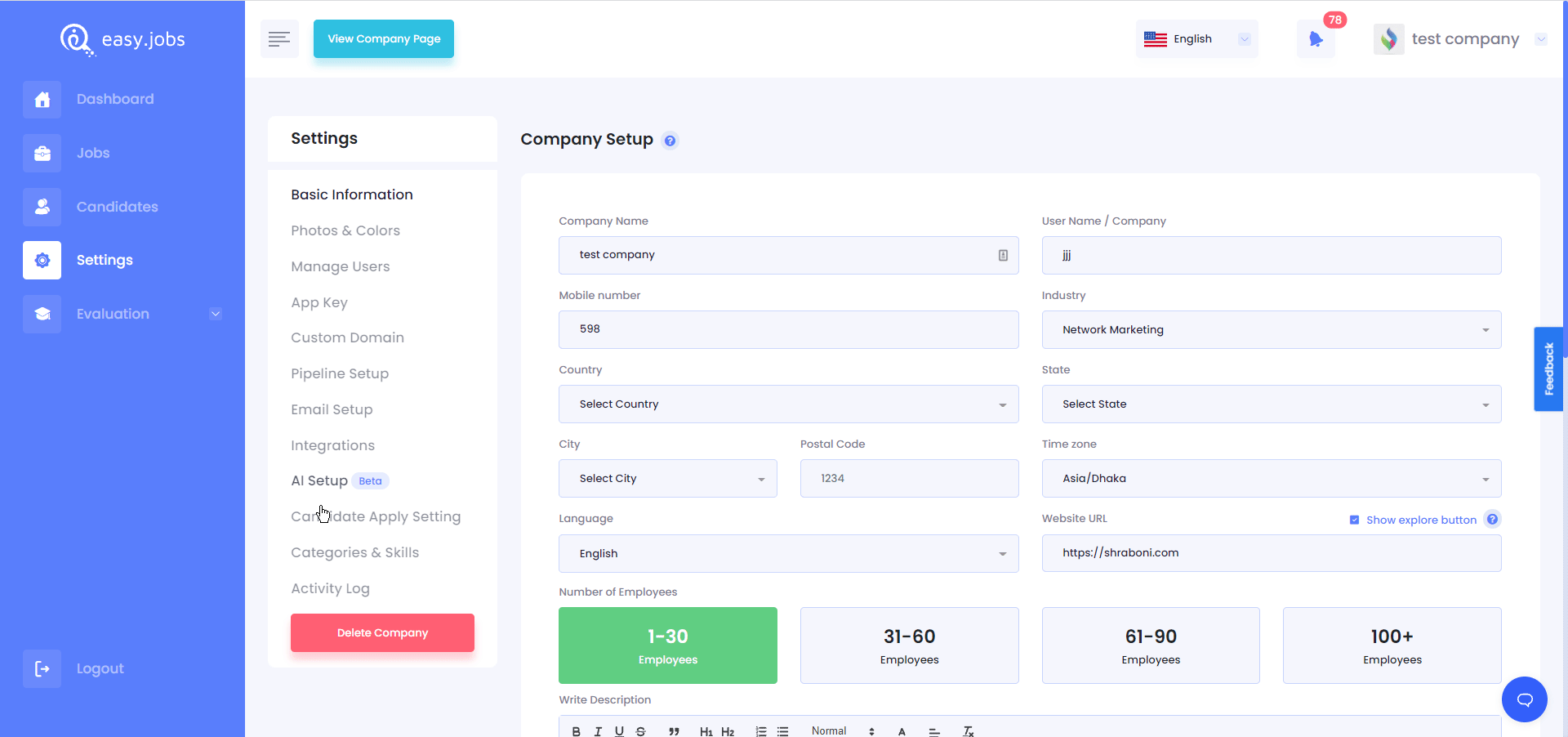 这样您将能够 查看候选人的简历 轻松工作.
如果您需要任何帮助,请随时 联系我们 或加入我们 Facebook社区 与我们建立联系。