Pipeline si riferisce a tutti i livelli di reclutamento che ogni curriculum inviato passa prima di raggiungere un appuntamento finale. In generale, quasi tutte le aziende hanno le primarie Pipeline di reclutamento passaggi, ad esempio presentazione di candidature, preselezione, screening del telefono e un'intervista faccia a faccia finale.
Easy.Jobs comes built-in with these four primary features to effortlessly gestire la pipeline from your WordPress dashboard. It offers a default pipeline, which you can easily use to create new job posts. However, you can create a new pipeline, customize it, delete an existing one, or reset it back to the default pipeline at any time.
Per modificare la pipeline Easy.Jobs, apri la dashboard di WordPress e vai a Easy.Jobs >> Tutti i lavori. Da lì ha colpito la scheda più a destra intitolata "Modifica pipeline".


Questo aprirà una nuova finestra da cui è possibile aggiungere o rimuovere uno o più passaggi della pipeline.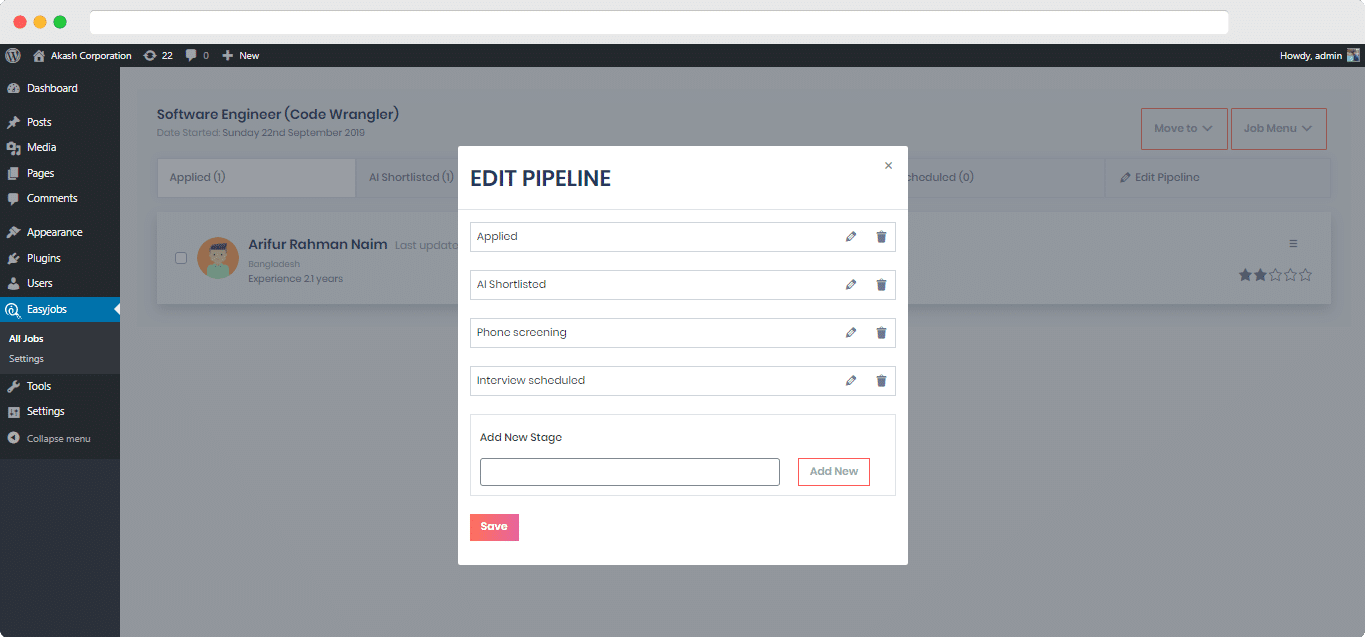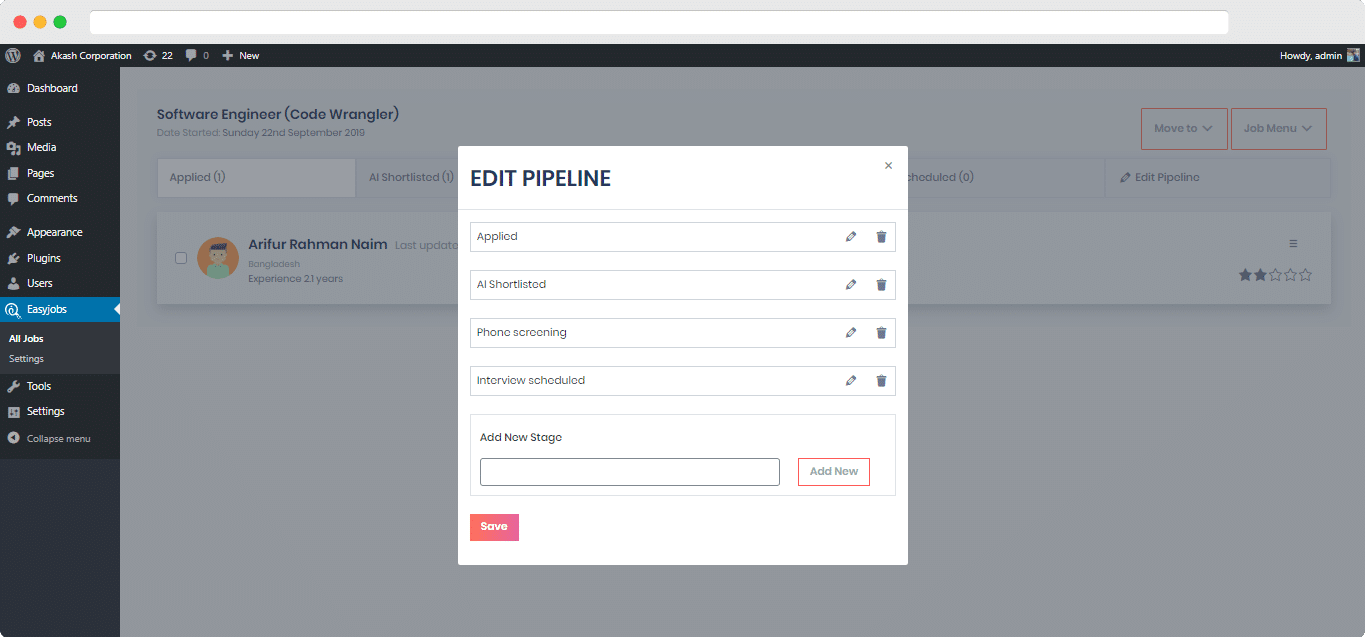 Come gestire lo stato della pipeline per i candidati? #
Per modificare lo stato della pipeline per i candidati, accedere prima a Easy.Jobs >> Tutti i lavori. Nell'angolo più a destra per ogni carta candidato, vedrai a 'tre orizzontale' icona. Cliccaci sopra per aprire il 'Stato della pipeline' opzione.


Pick the one that best describes a Candidates's Status, and the card will be moved under the respective Tab.
By following these steps, you can manage pipeline in Easy.Jobs to easily from WordPress dashboard. If you face any difficulties, feel free to Contattaci per ulteriore assistenza.