La canalización se refiere a los niveles de reclutamiento completos por los que pasa cada currículum presentado antes de llegar a una cita final. En general, casi todas las empresas tienen el principal Tubería de reclutamiento pasos, es decir, presentación de la solicitud, preselección, revisión del teléfono y una entrevista final cara a cara.
Easy.Jobs comes built-in with these four primary features to effortlessly gestionar tubería from your WordPress dashboard. It offers a default pipeline, which you can easily use to create new job posts. However, you can create a new pipeline, customize it, delete an existing one, or reset it back to the default pipeline at any time.
Para editar Easy.Jobs Pipeline, abra su Panel de WordPress y navegue hasta Easy.Jobs >> Todos los trabajos. Desde allí, presiona la pestaña de la derecha titulada "Editar canalización".


Esto abrirá una nueva ventana desde donde puede agregar o eliminar uno o varios pasos de Pipeline.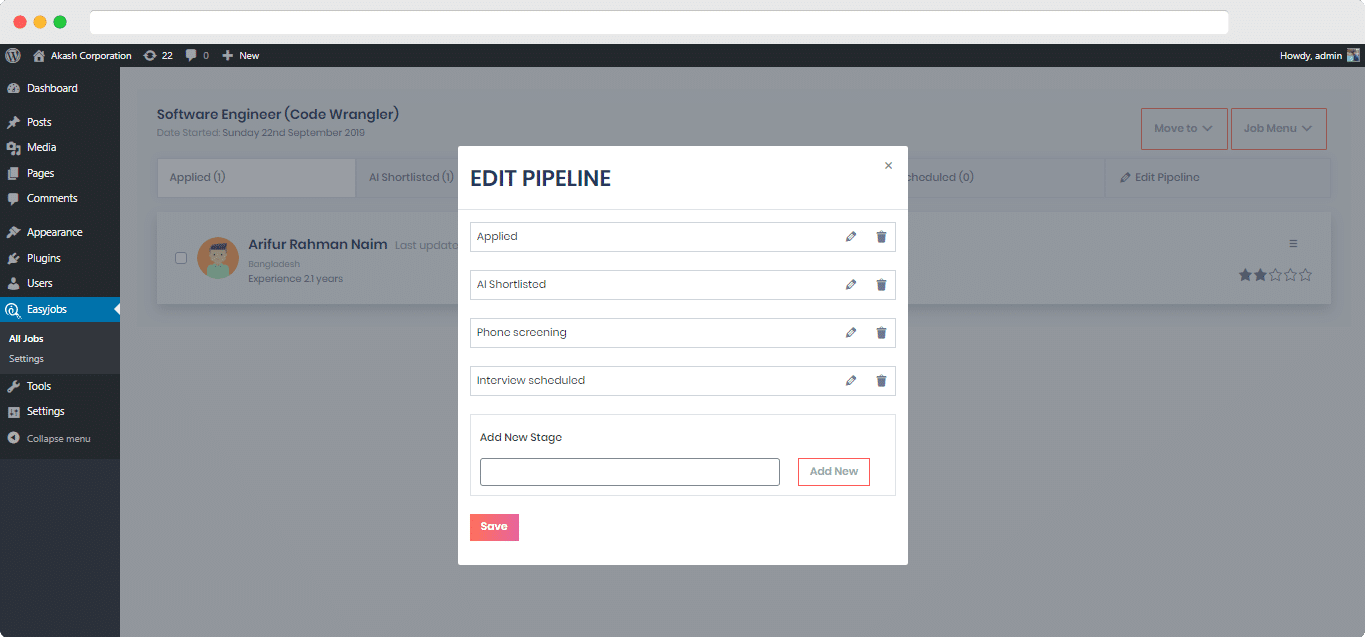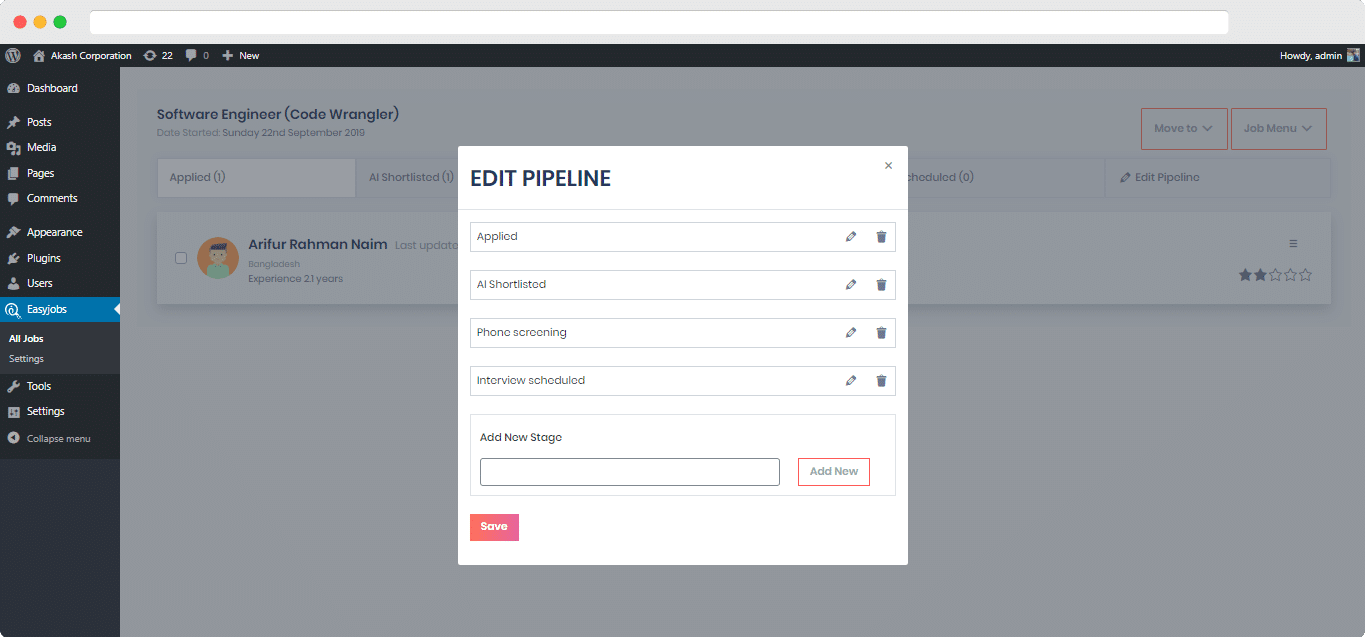 ¿Cómo gestionar el estado de la tubería para los candidatos? #
Para editar el estado de Pipeline para los candidatos, primero navegue a Easy.Jobs >> Todos los trabajos. En la esquina derecha de cada carta de candidato, verá un 'tres horizontales' icono. Haga clic en él para abrir el 'Estado de la tubería' opción.


Pick the one that best describes a Candidates's Status, and the card will be moved under the respective Tab.
By following these steps, you can manage pipeline in Easy.Jobs to easily from WordPress dashboard. If you face any difficulties, feel free to Contáctenos para mayor asistencia