轻松工作 让您使用候选人的电子邮件地址手动添加他们。请查看以下这些准则,以了解如何 手动添加候选人 从你的 轻松工作 仪表板。
Follow this step-by-step guideline to add candidates manually in Easy.Jobs:
步骤1: 将候选人添加到已发布的职位 #
登录到您的Easy.Jobs帐户。点击 '工作' 从左侧边栏菜单中选择,如下所示。在这里,点击 '候选人' 要为其手动添加候选人的工作的按钮。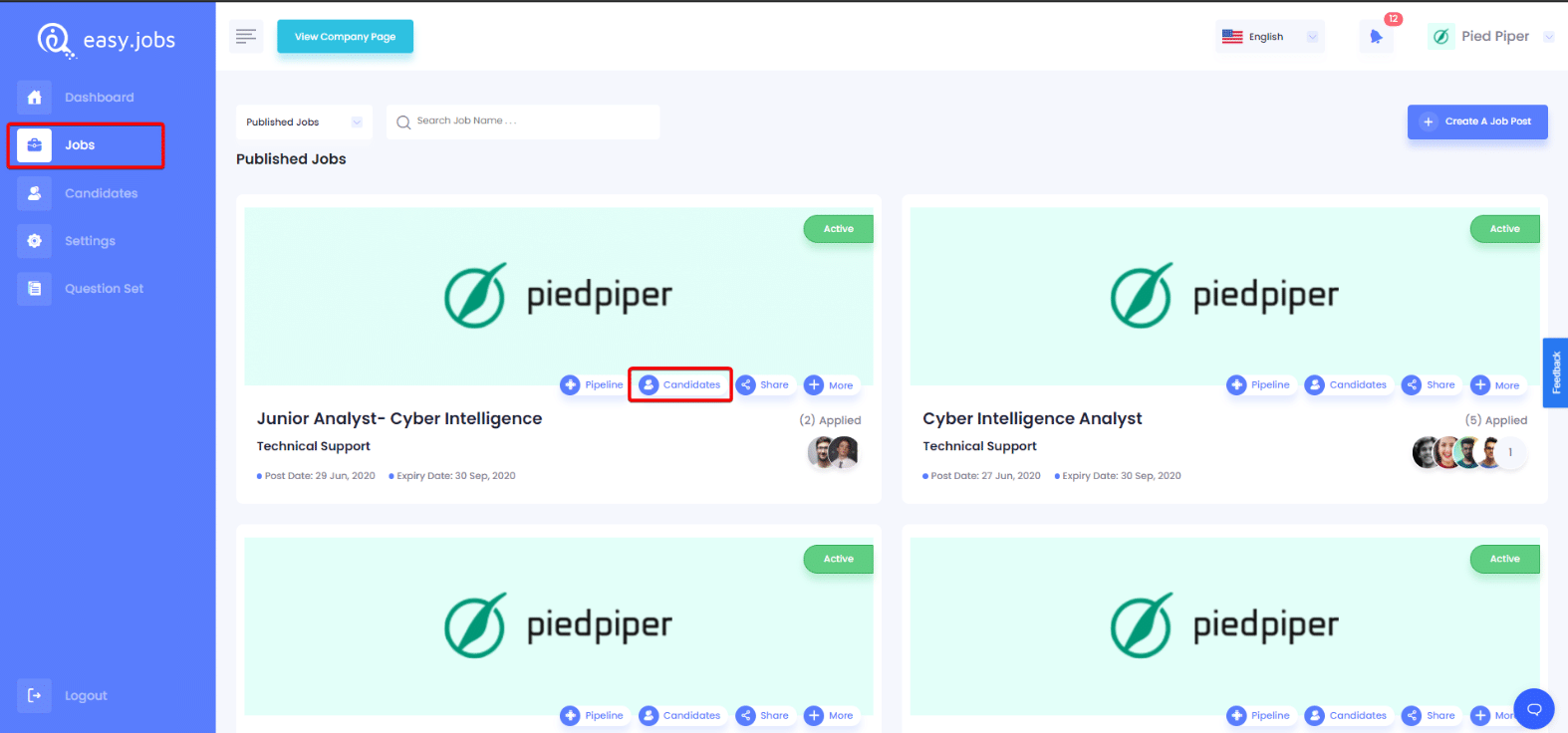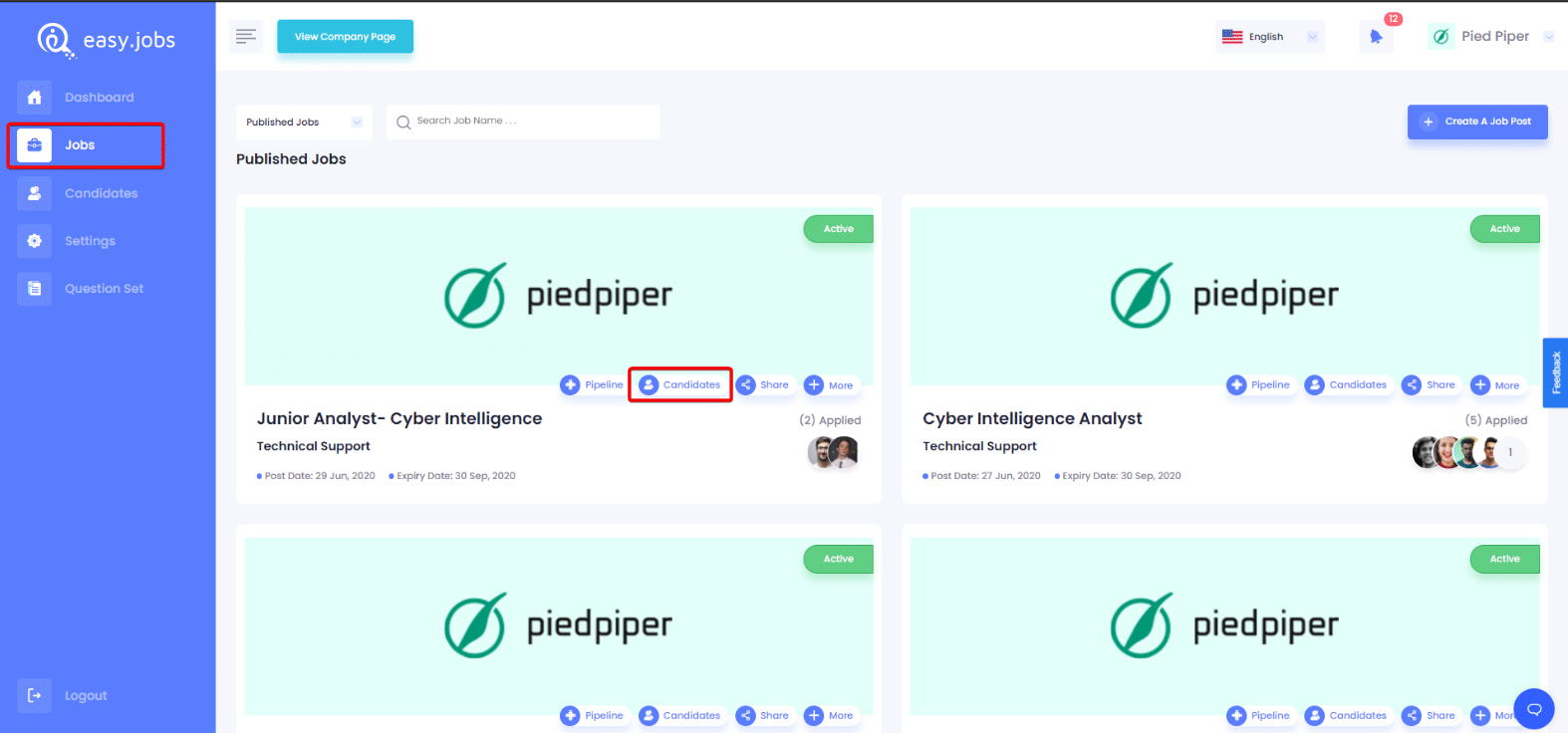 您将被重定向到新页面。在这里,点击 '更多' button from the top right corner of the page and select 'Invite Candidate' from the drop-down.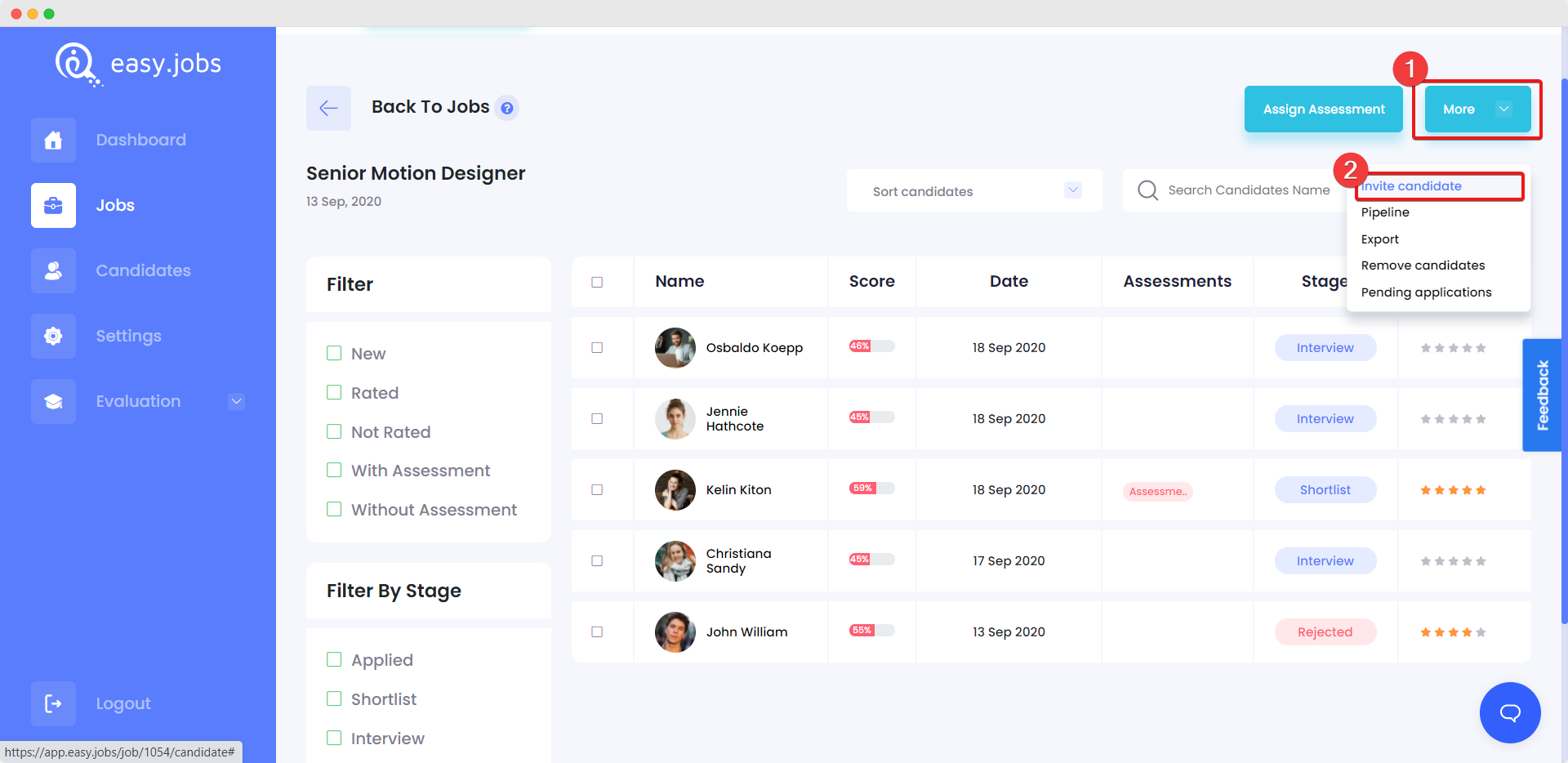 第2步:输入候选人信息 #
单击上一步中的按钮后,将出现一个弹出窗口。在这里输入候选人的电子邮件地址,然后单击 'Invite'.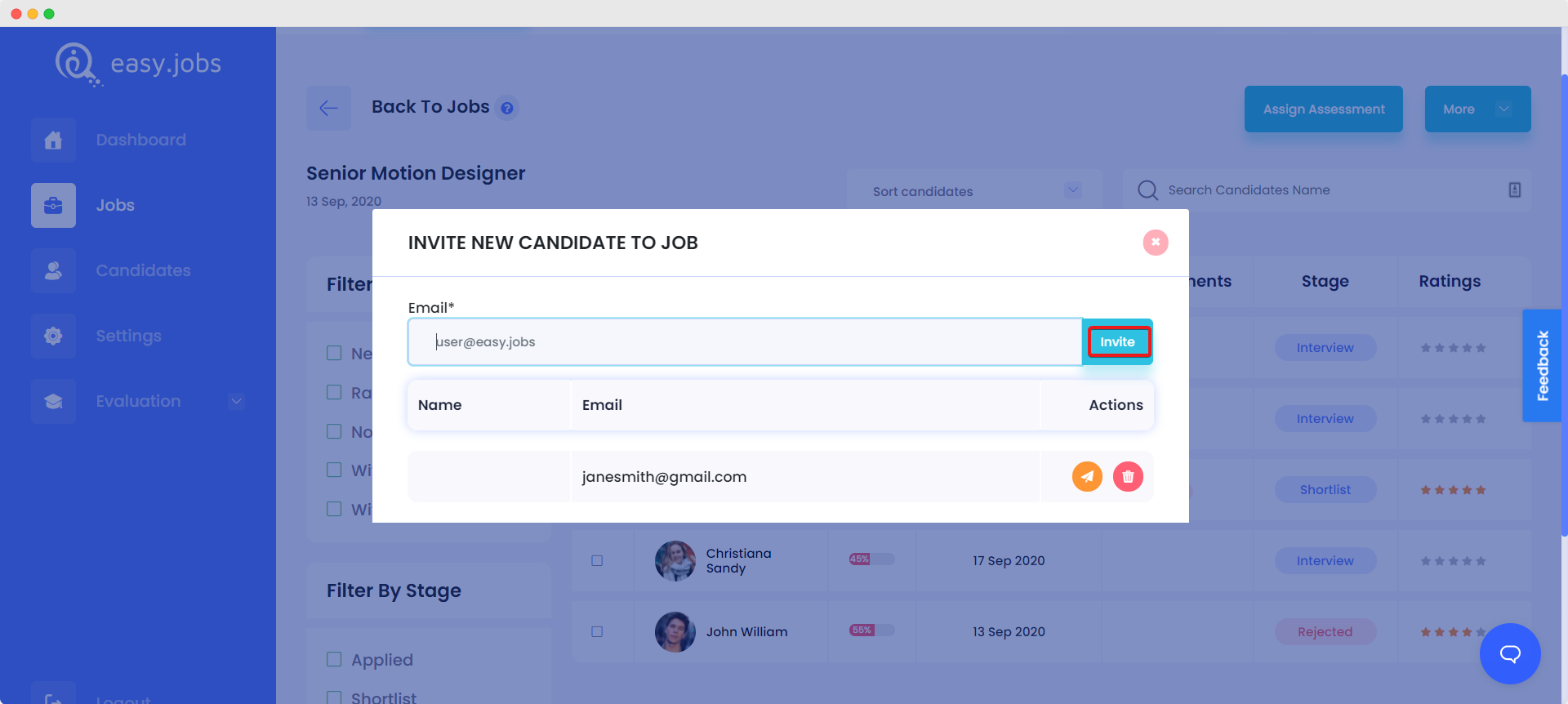 After that, you will be notified from the system with a message stating that your candidate has been successfully added. From the popup, you can also check out the previously invited candidates. If you send them a manual invitation, then click on the 'Send' icon and the invitation will be instantly sent.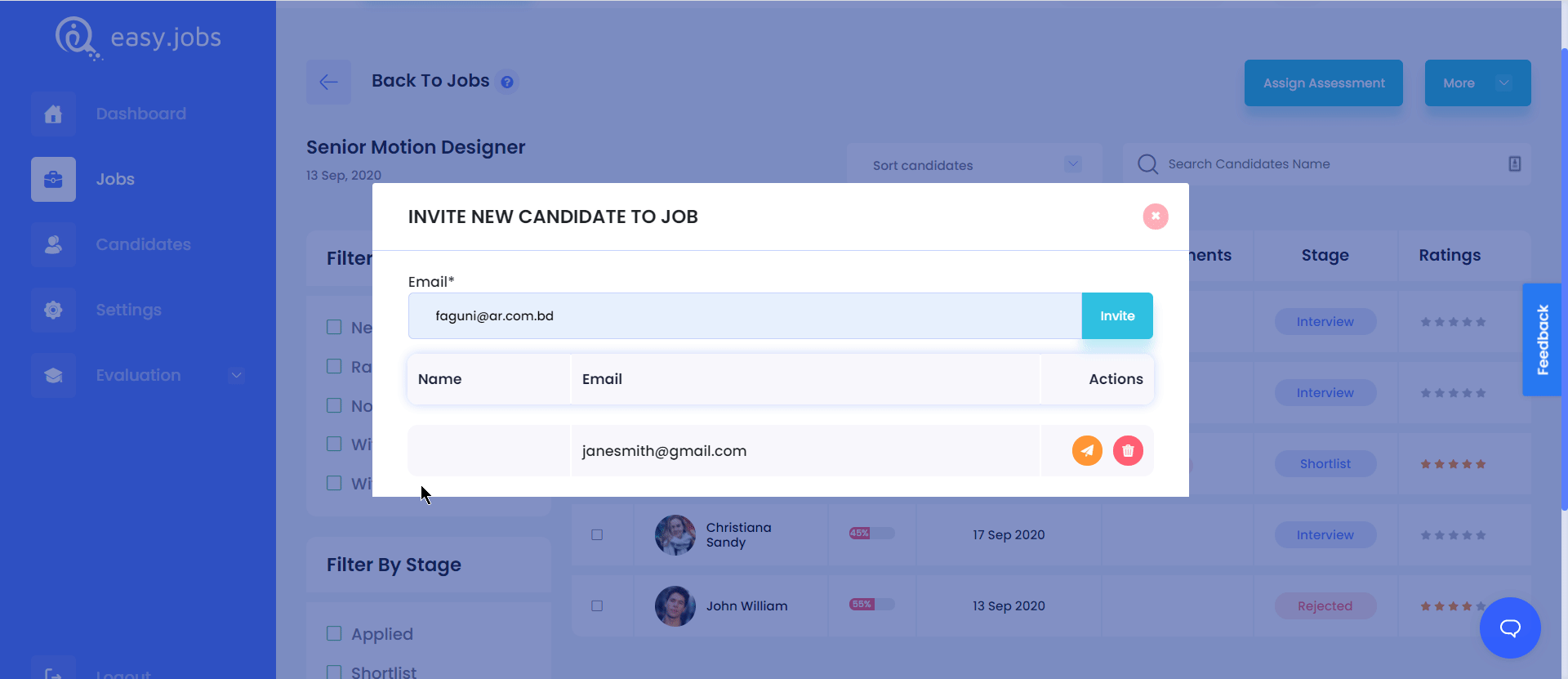 After successfully completing the above steps, the candidate will be notified with an email stating that his application has been received. Here is the email sample, that candidates will get. 


通过执行以下步骤,您可以在Easy.Jobs中手动添加候选人。
How To Directly Onboard A Candidate From Pipeline? #
You can also onboard candidates manually from your dashboard. To do this, go to a job post campaign –> 候选人 and then navigate to a candidate's profile you want to onboard directly. From the drop-down select the 'Selected' button. A popup will appear. From there tick on the 'Onboard without above information' option. Thus, you can directly onboard any candidates without sending any onboarding confirmation email.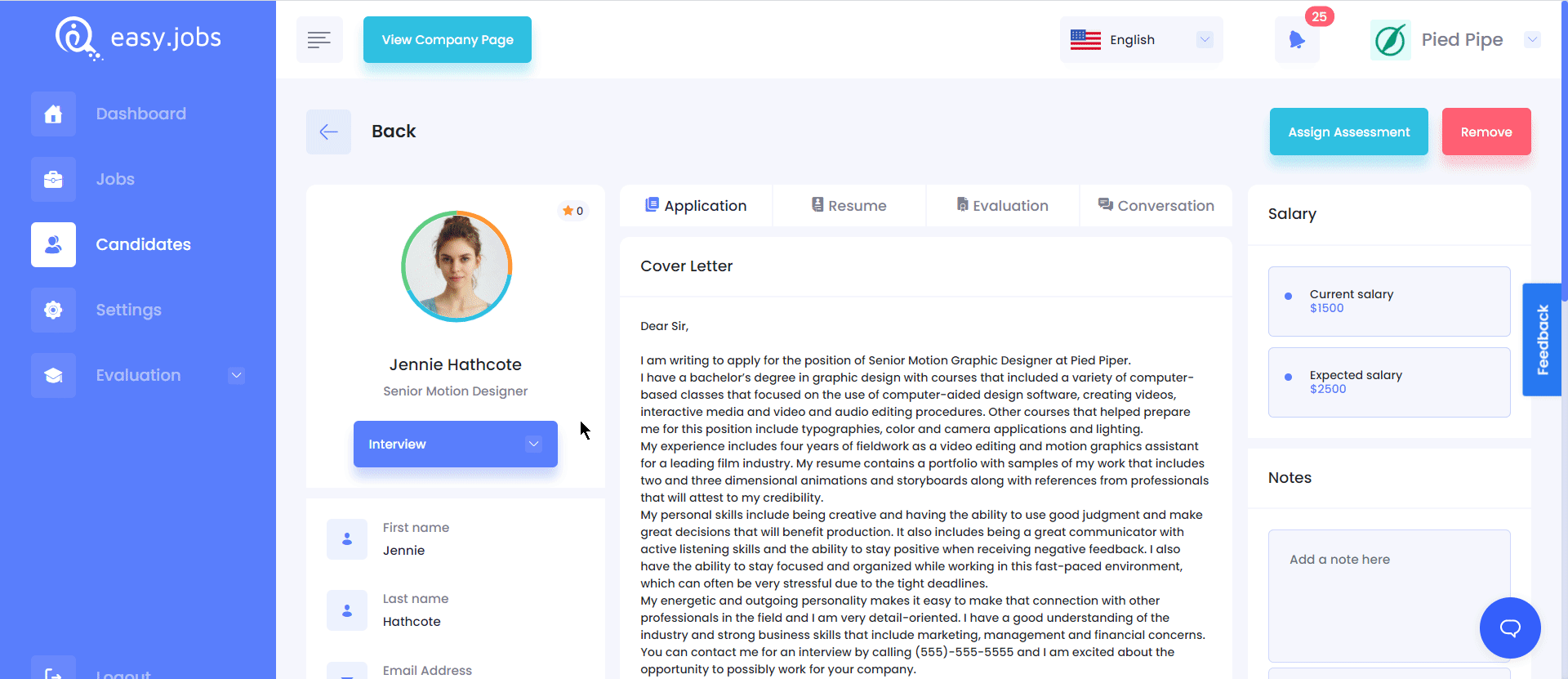 如果您需要任何帮助,请随时 联系我们 或加入我们 Facebook社区.