Zoom est une application populaire et facile à utiliser pour la communication en ligne lorsque les réunions en face à face ne sont pas possibles. Pour cette raison, Easy.Jobs vous offre la flexibilité nécessaire pour mener des interviews à distance via Zoom pour vous accompagner dans votre processus de recrutement à distance.
Comment récupérer la clé d'API Zoom #
Avant de pouvoir commencer, vous devez récupérer votre API Zoom, ce que vous pouvez faire en suivant les étapes ci-dessous.
Étape 1: Créer une nouvelle application dans Zoom App Marketplace #
Aller à Zoom App Marketplace et cliquez sur Développer → Créer une application pour créer une nouvelle application. Vous serez invité à vous connecter avec vos identifiants de compte Zoom.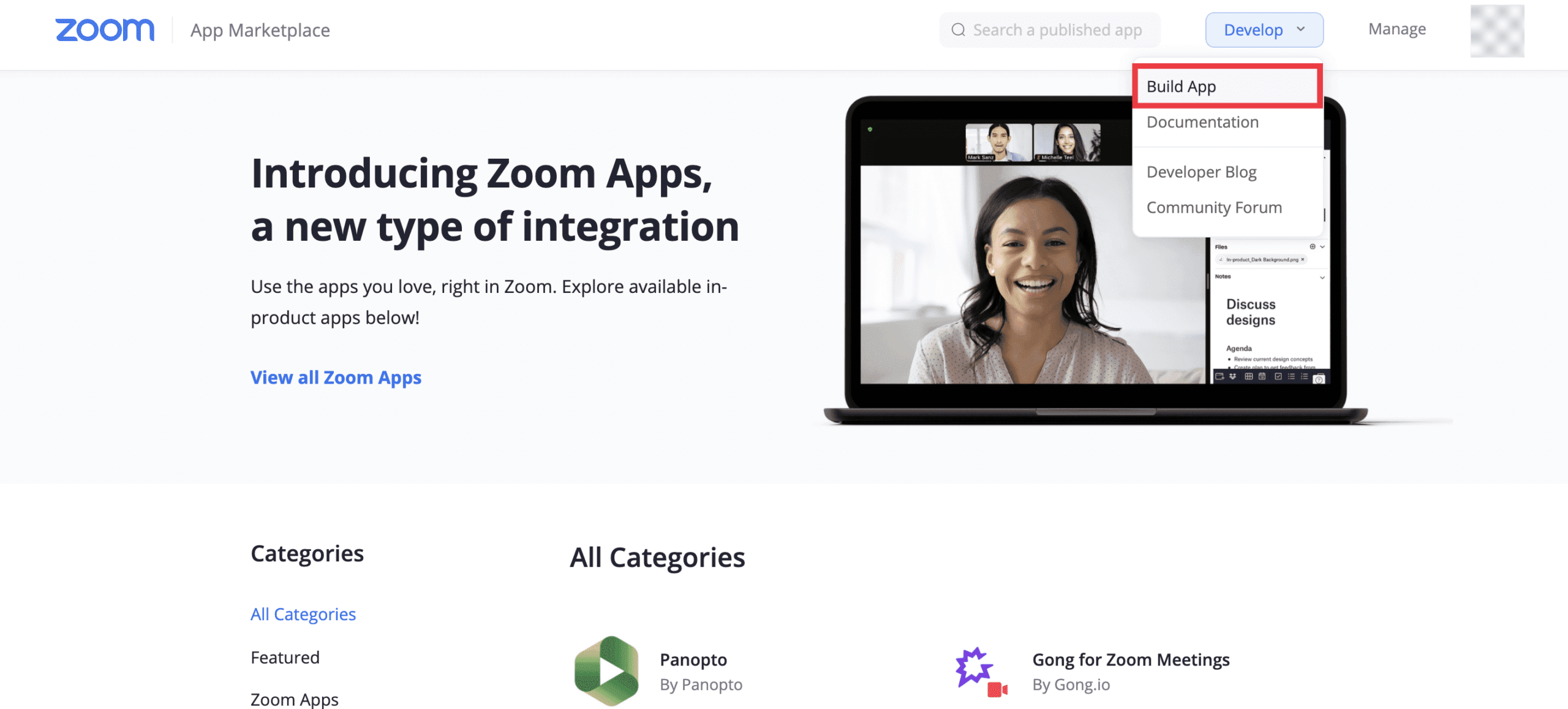 Lorsque vous êtes invité à choisir votre type d'application, sélectionnez OAuth et cliquez sur Créer.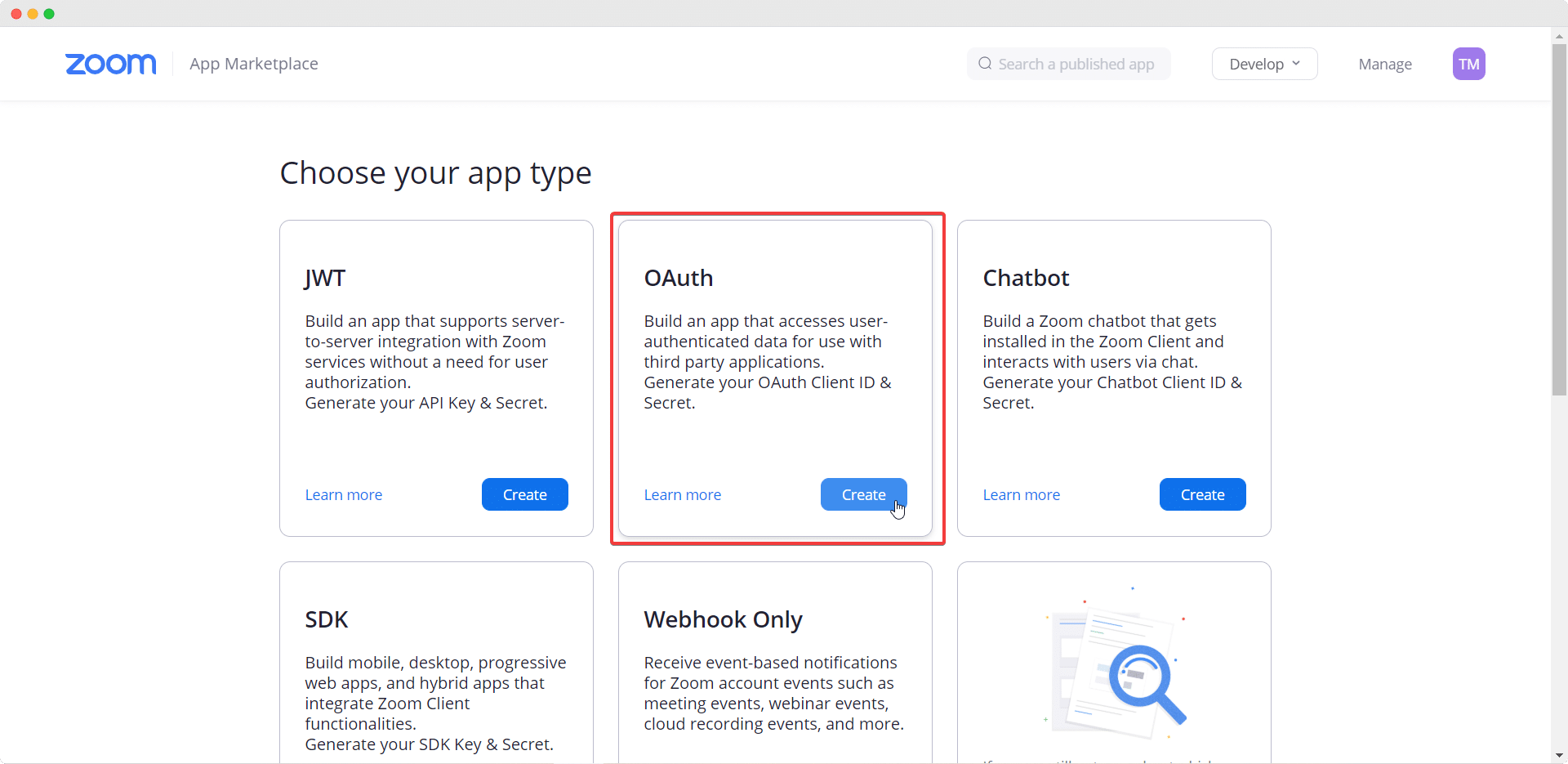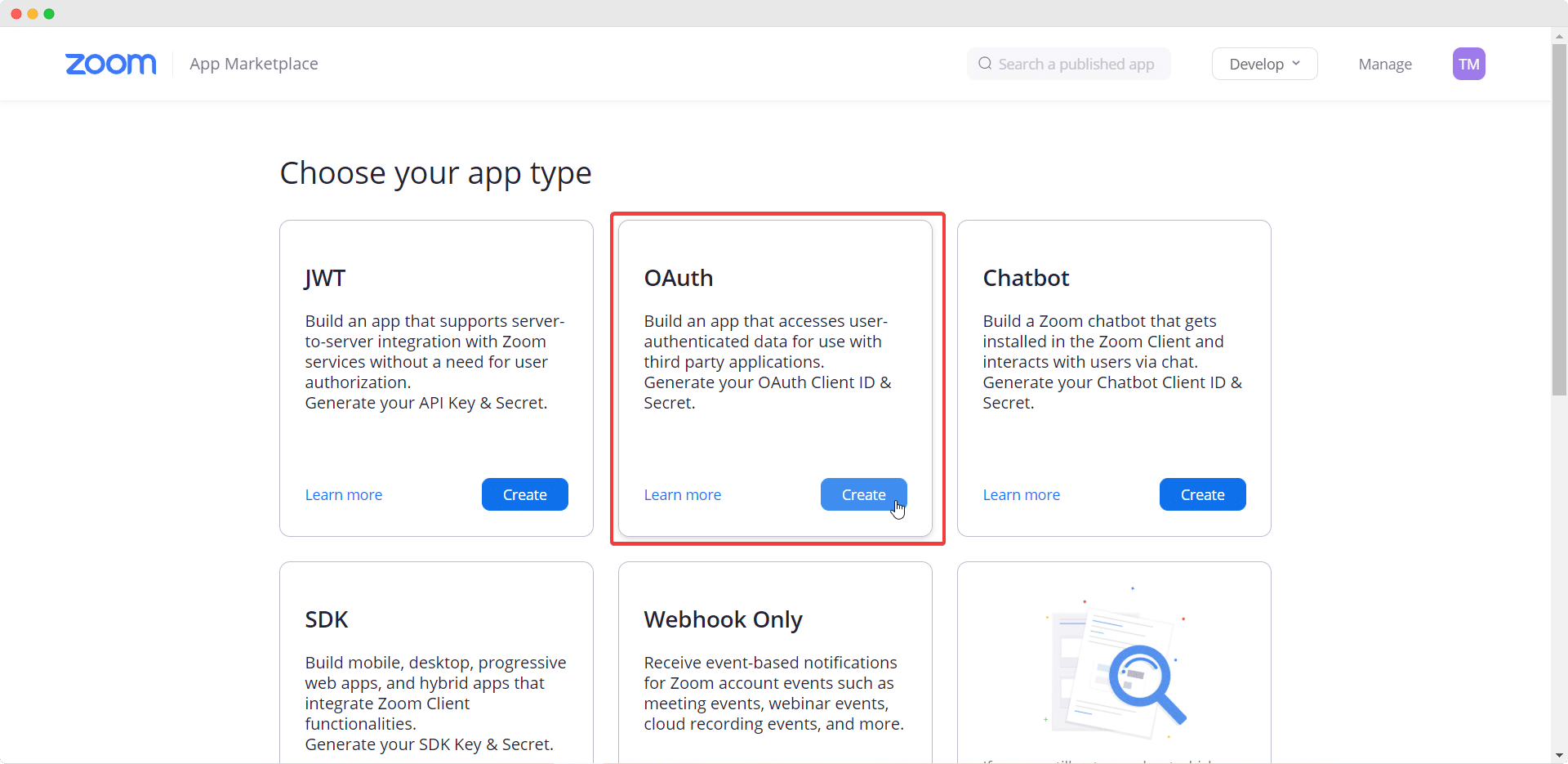 Cela ouvrira une fenêtre contextuelle dans laquelle vous devrez donner un nom à votre application, définir votre type d'application comme gérée par l'utilisateur et basculer pour désactiver la publication de votre application dans Zoom App Marketplace. Cliquer sur Créer quand tu as fini.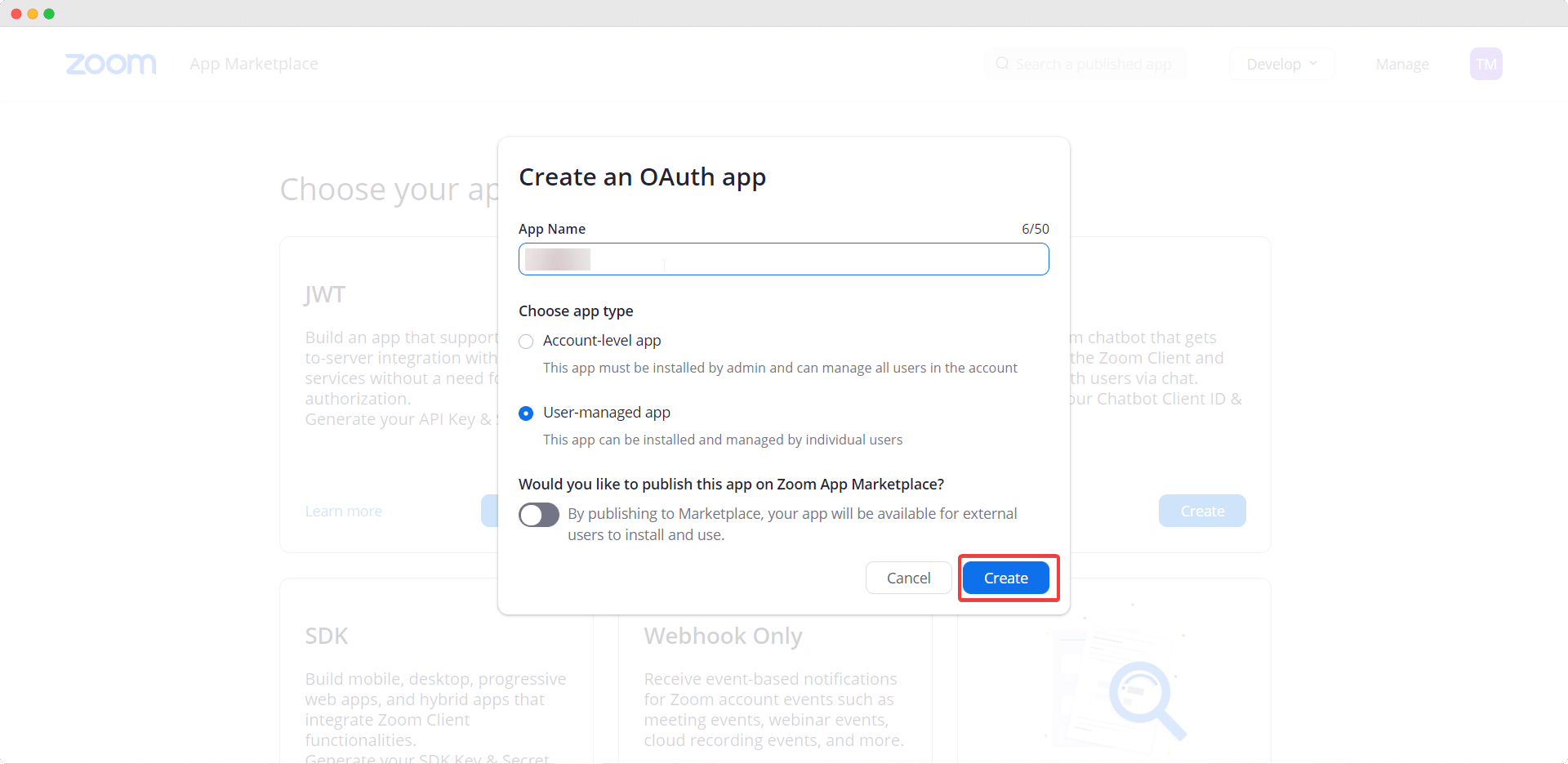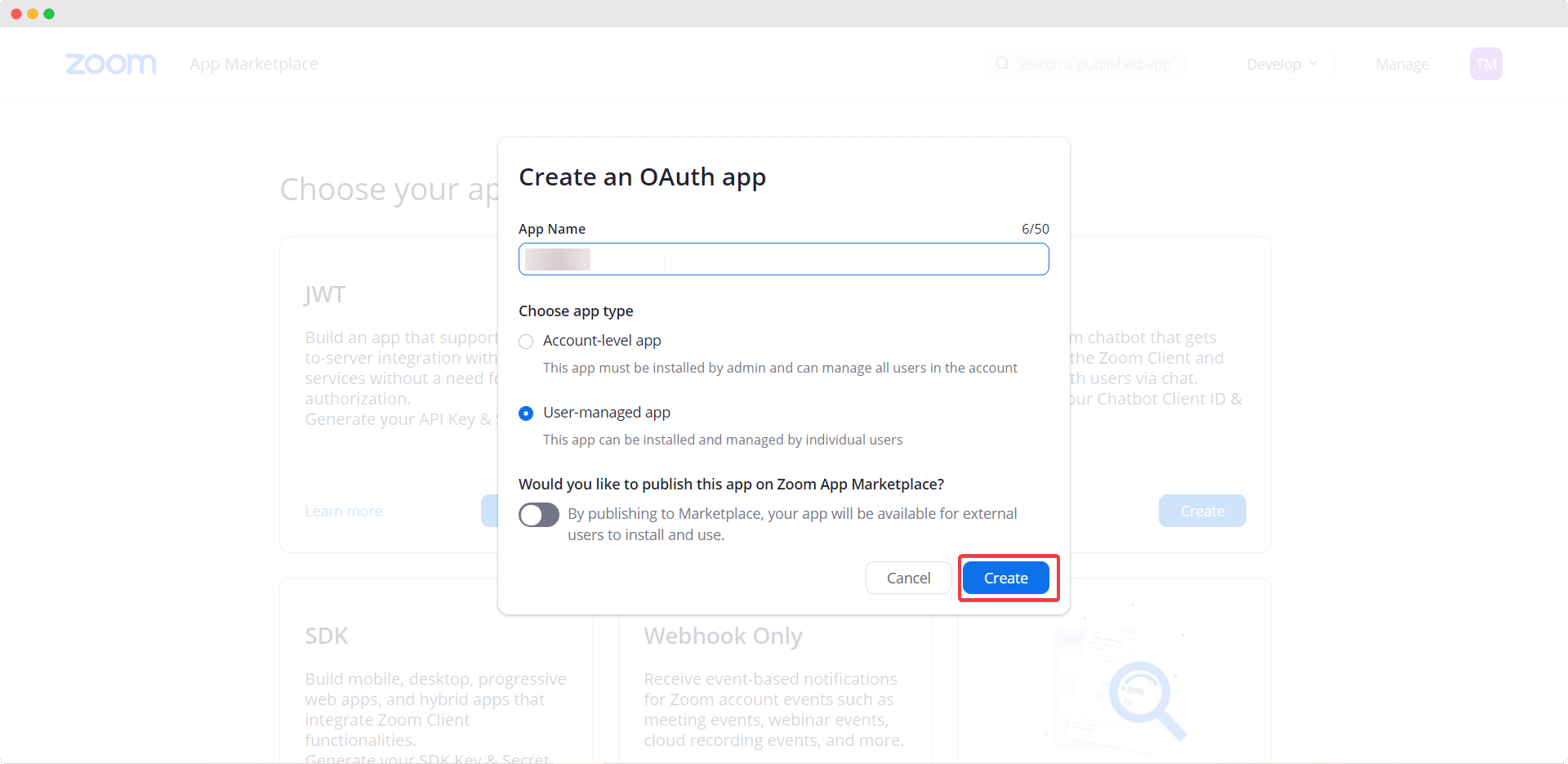 Étape 2: Collectez votre clé d'API Zoom et définissez les portées de zoom #
Après avoir terminé avec succès l'étape précédente, vous serez redirigé vers une nouvelle page où vous pourrez collecter votre ID client Zoom et votre secret client en les copiant. N'oubliez pas d'ajouter votre lien de redirection pour votre application dans le champ de saisie sous URL de redirection pour OAuth and click on the 'Continue' bouton. Pour l'application Zoom, votre URL de redirection doit être https://app.easy.jobs/remote-interview/zoom.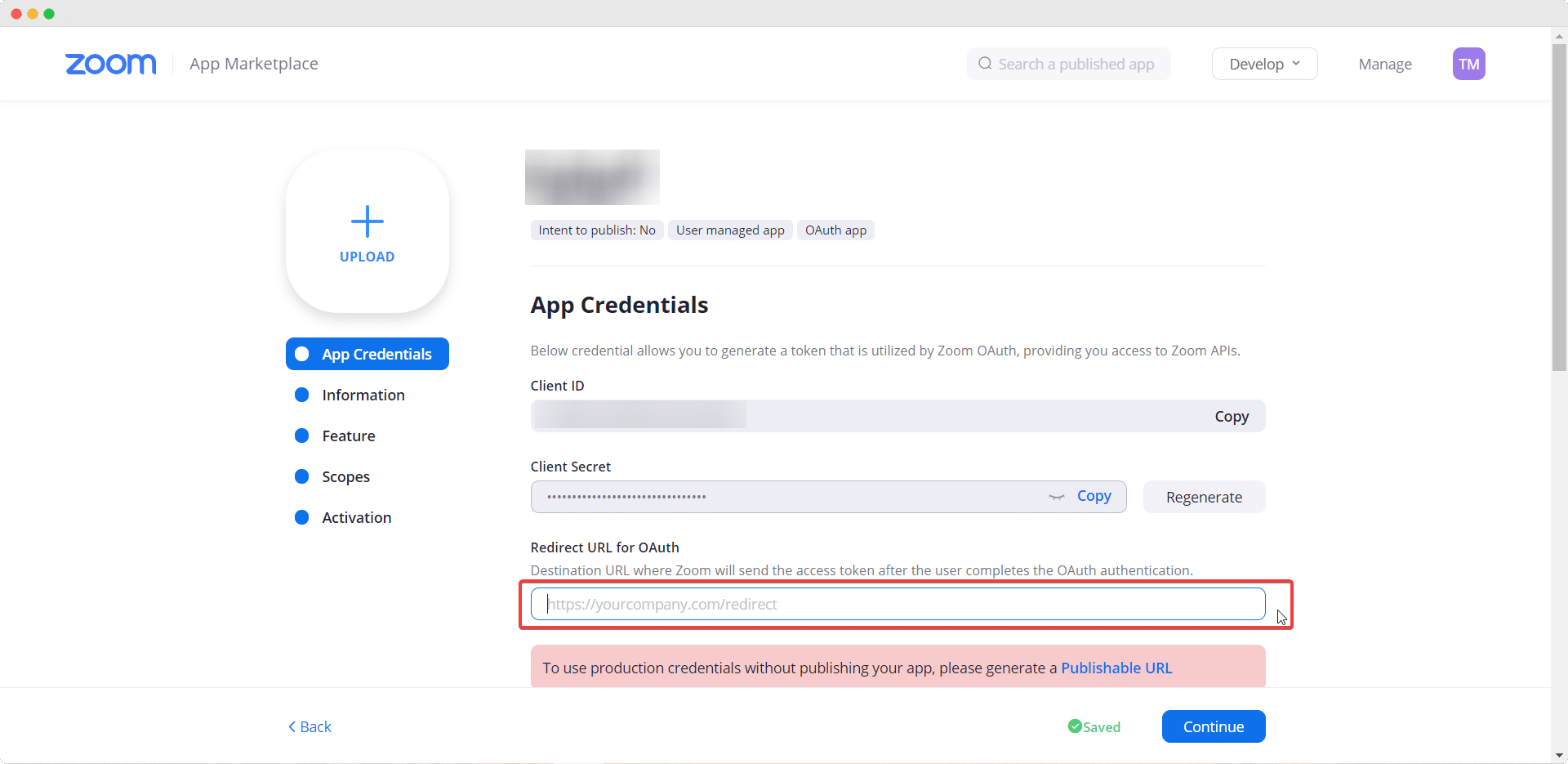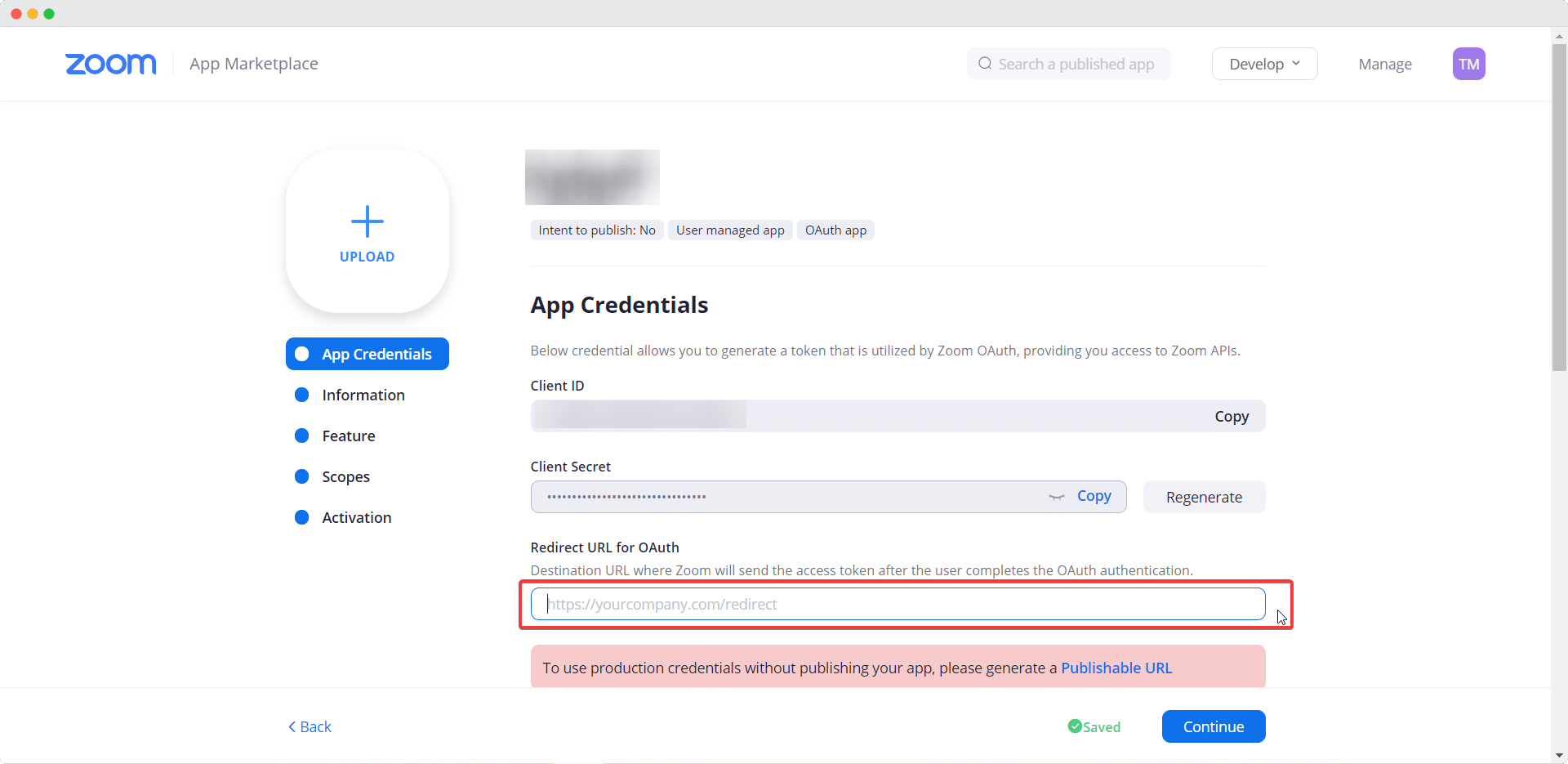 Ensuite, accédez à Portées et cliquez sur Ajouter des étendues so that your candidates can join your Zoom meetings for remote interviews. from scopes, select 'Meeting' et cliquez sur 'View your meetings', 'View & message your meetings'; then select 'User' option and tick on 'View your user information'. after selecting these options click on the 'Done' button. That's it.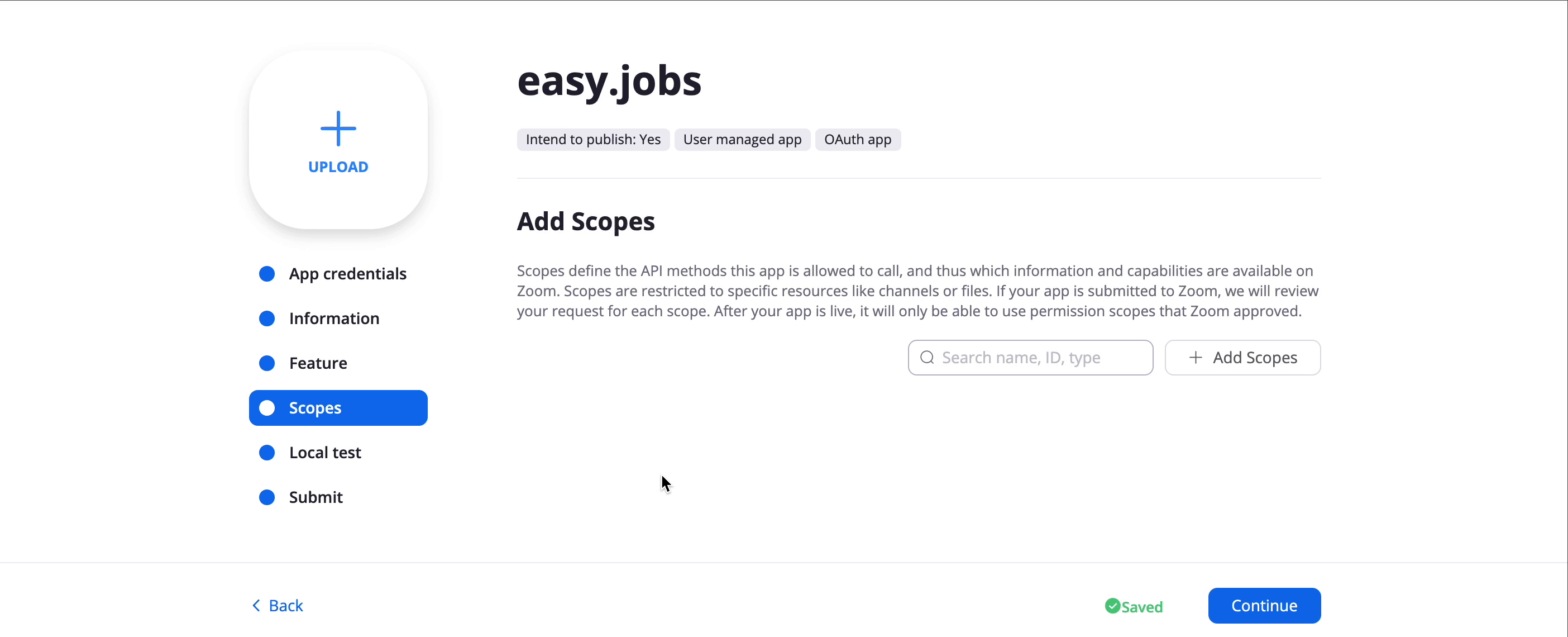 Comment configurer l'application Zoom dans Easy.Jobs #
Connectez-vous à votre compte Easy.Jobs et accédez à Paramètres → Intégrations from your dashboard. There you will find Zoom app along with other integration apps. Click on the 'Configure' button of Zoom.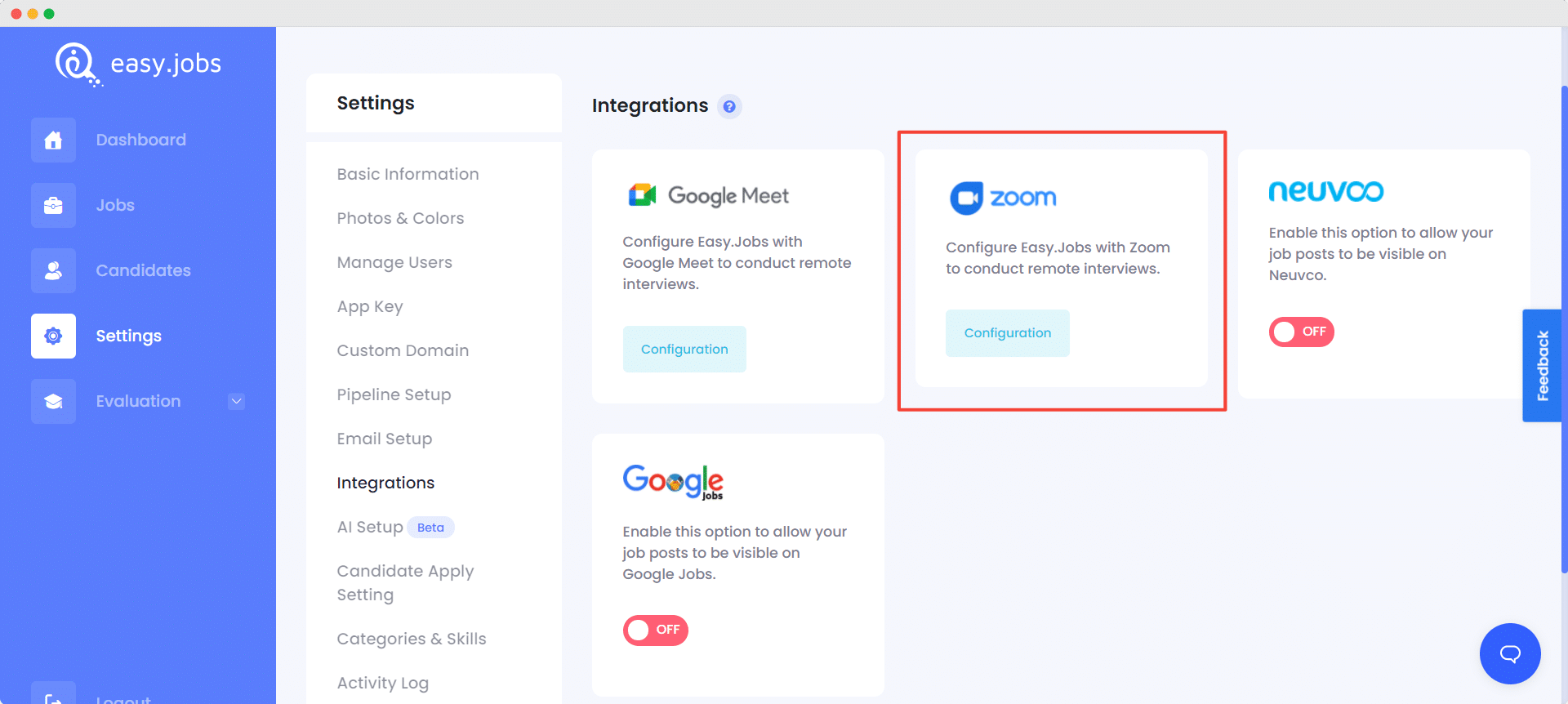 Inside the Zoom App Config section, paste your Client ID and your Client Secret which you copied earlier. Click on Mise à jour quand tu as fini.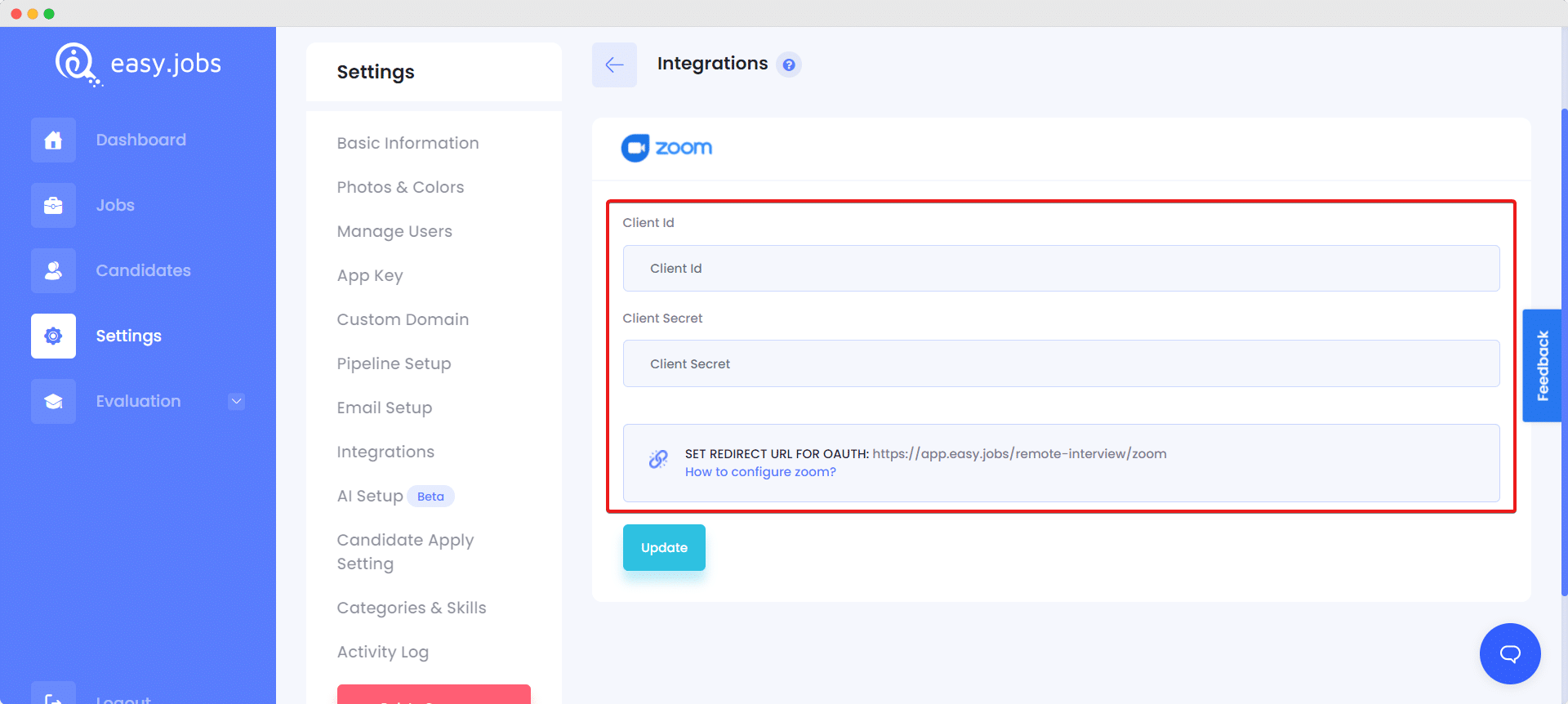 En suivant ces étapes, vous pouvez configurer l'application Zoom avec Easy.Jobs pour mener facilement des interviews à distance. Si vous rencontrez des difficultés, n'hésitez pas à Nous contacter Pour plus d'aide.