Check out the guideline below to learn how to create a new company in easy.jobs:
Étape 1: First, visit easy.jobs login page and fill in all the necessary fields and hit the 'S'inscrire' button.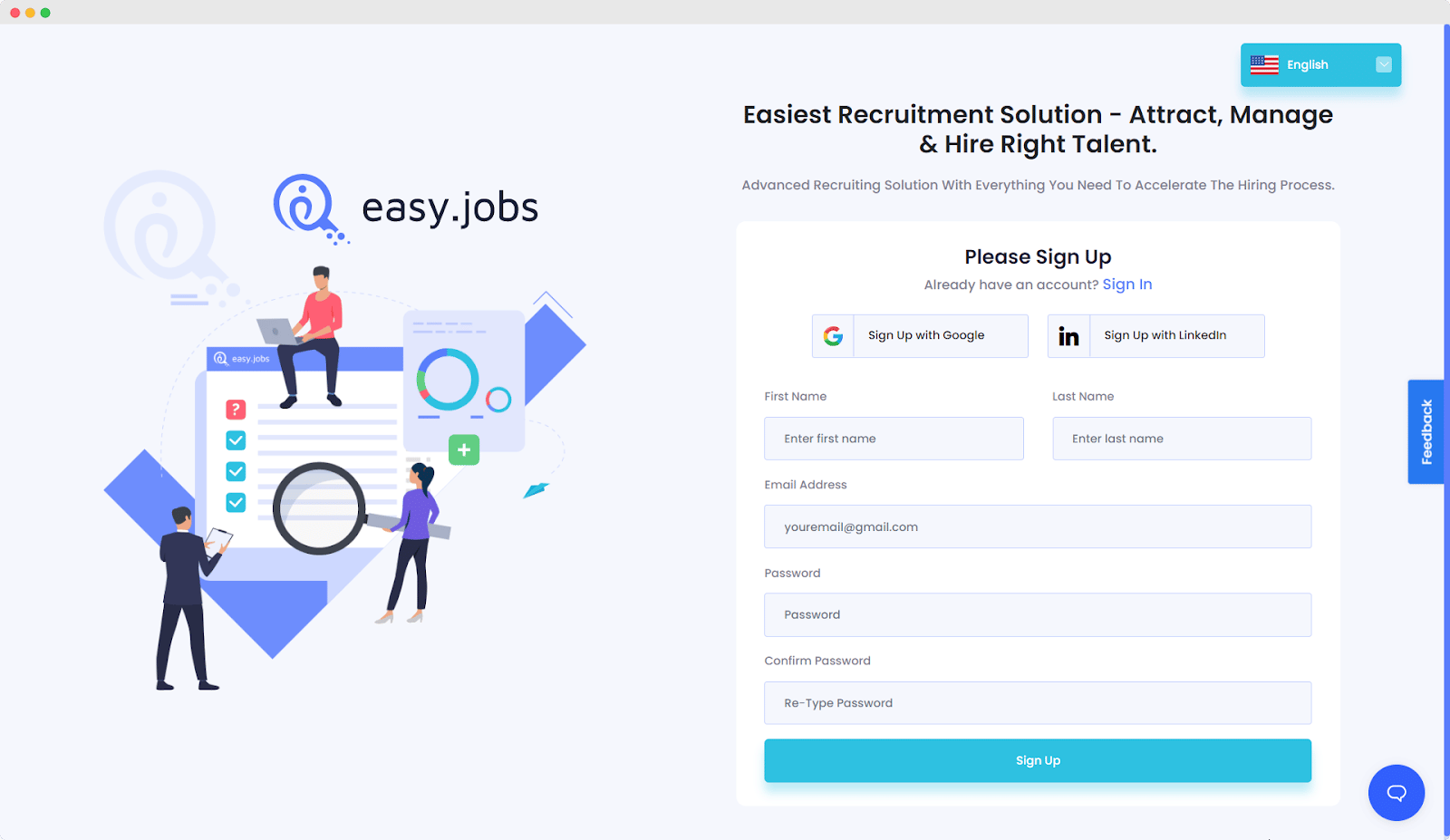 Étape 2: Now, choose any package you want to take from there and hit the 'Continue' button.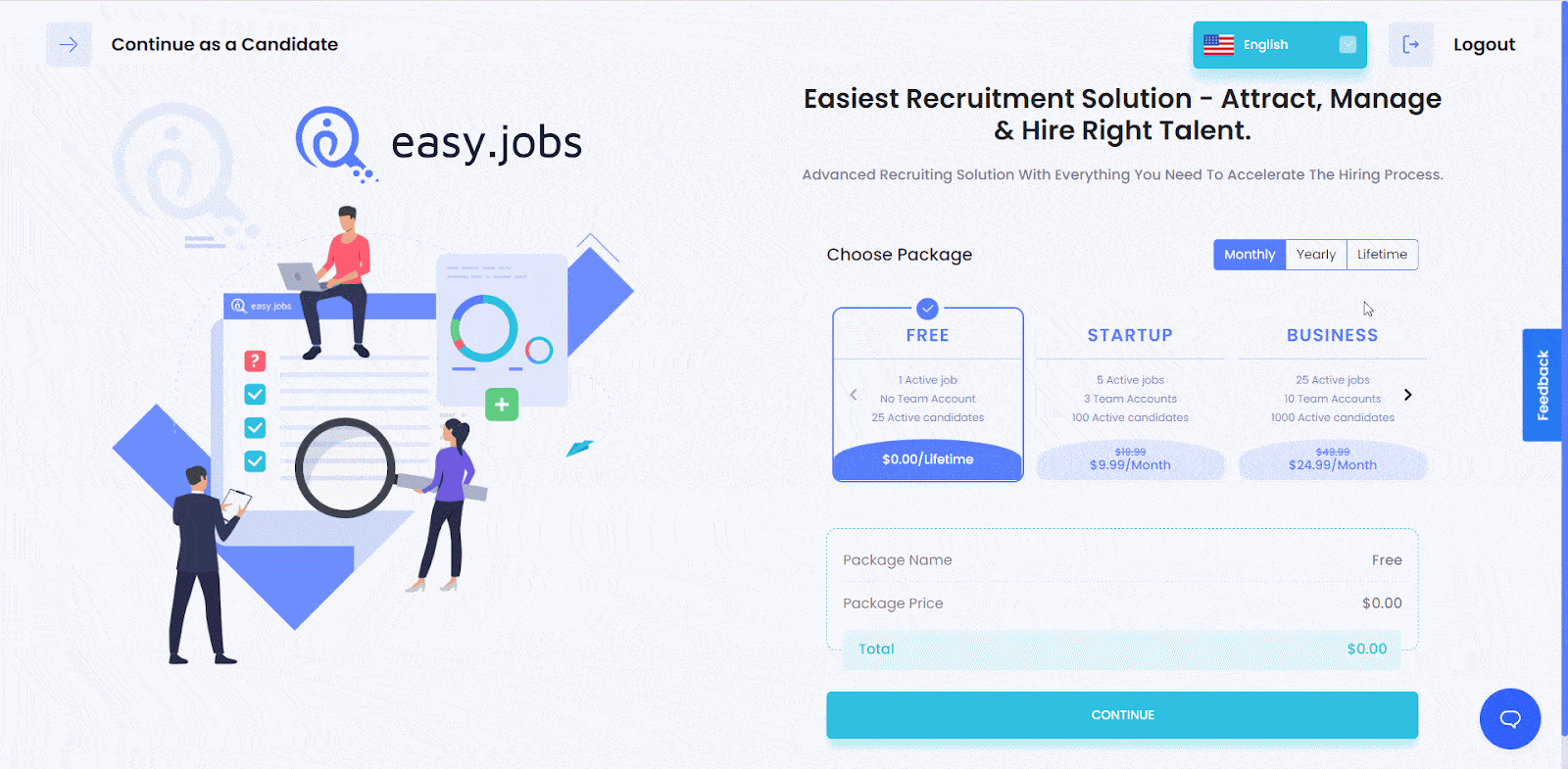 Étape 2: Afterwards, fill in all the following fields from there.
Nom de la compagnie– Enter your registered Company Name.
Nom d'utilisateur / Société - Entrez le nom que vous souhaitez afficher sur votre compte sur notre site Web.
Pas de téléphone - Entrez un numéro de téléphone valide afin que les parties prenantes potentielles puissent vous contacter. (Assurez-vous de choisir le bon code de pays)
Industrie - Spécifiez une industrie qui décrit le mieux votre entreprise.
Website URL – Enter your website link.
nombre d'employés – Select the number of employees working in your company. After you have provided all the necessary information, hit the 'Commencer' button. This will take you to your Dashboard.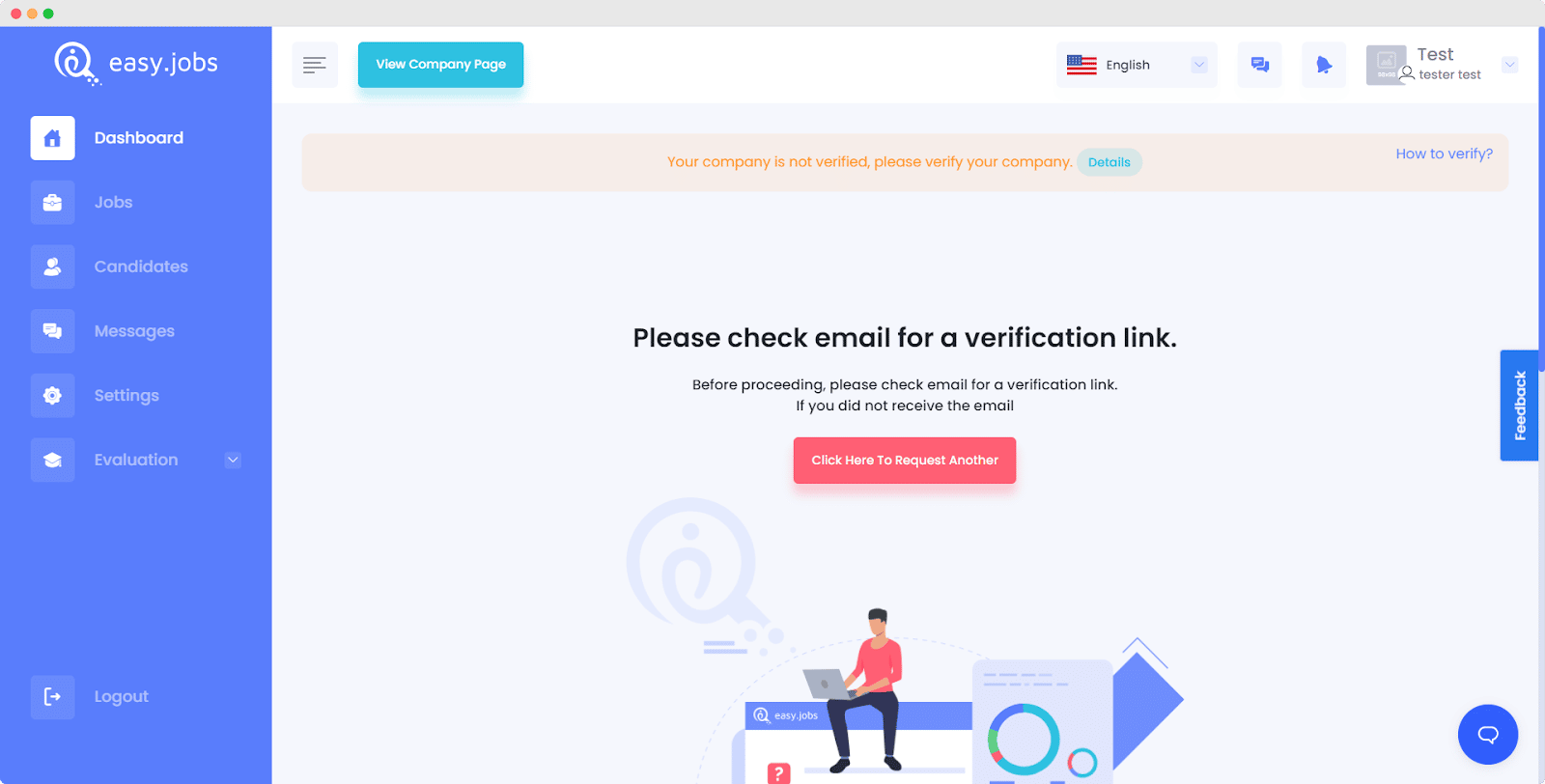 Si vous avez suivi les étapes, félicitations! Vous êtes prêt à créer des offres d'emploi pour votre nouvelle entreprise.
Si vous avez besoin d'aide, n'hésitez pas à Nous contacter ou rejoignez notre Communauté Facebook pour vous connecter avec d'autres propriétaires d'entreprise comme vous.