Consultez la ligne directrice ci-dessous pour activer le poste expiré dans easy.jobs.
Étape 1: Connectez-vous à votre Compte easy.jobs et cliquez sur Travaux dans la barre latérale gauche. Après cela, vous devez cliquer sur le Éditer sur le poste que vous souhaitez modifier.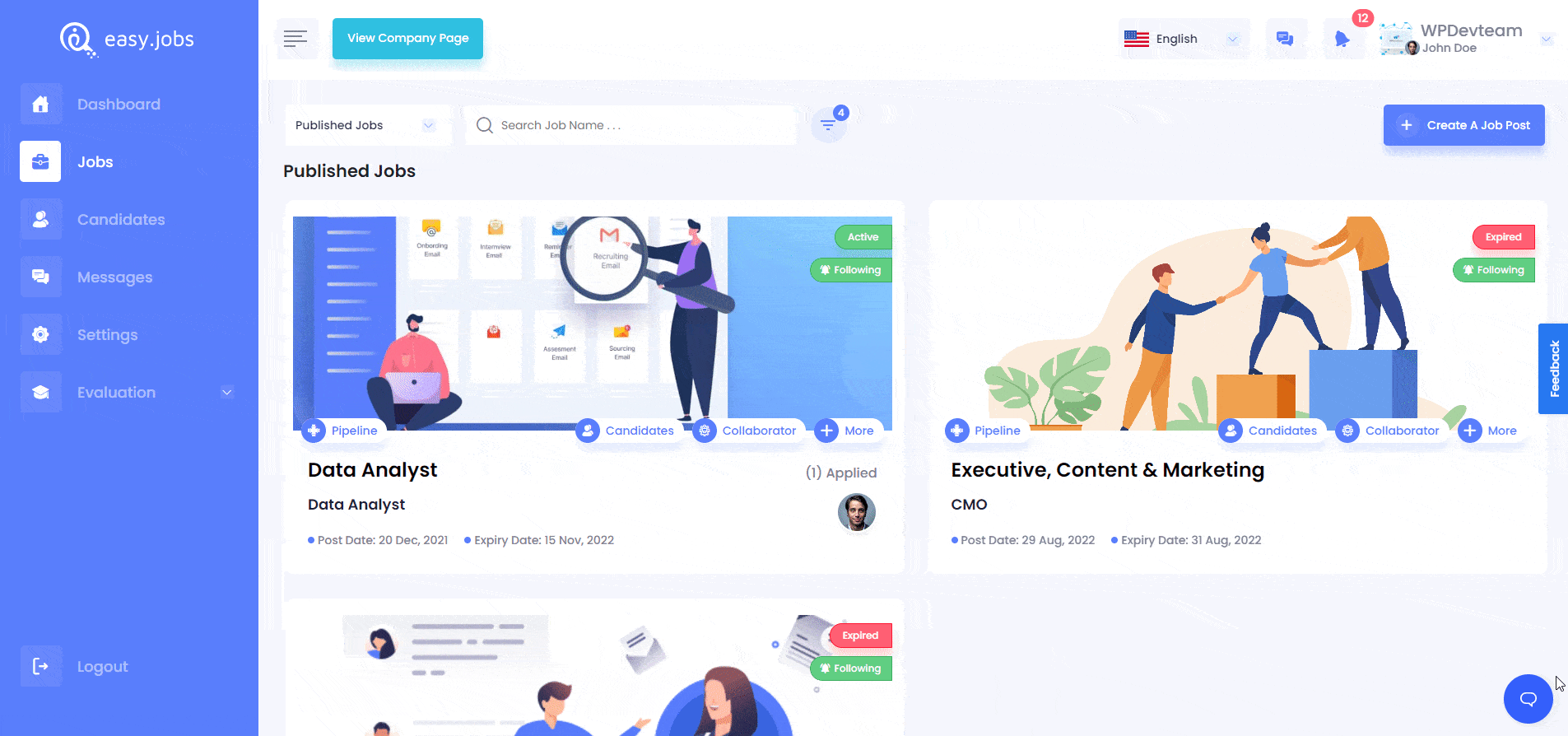 Étape 2: It will take you to this view from where you need to scroll down and find out the Date d'expiration boîte. Après cela, cliquez sur la case à modifier.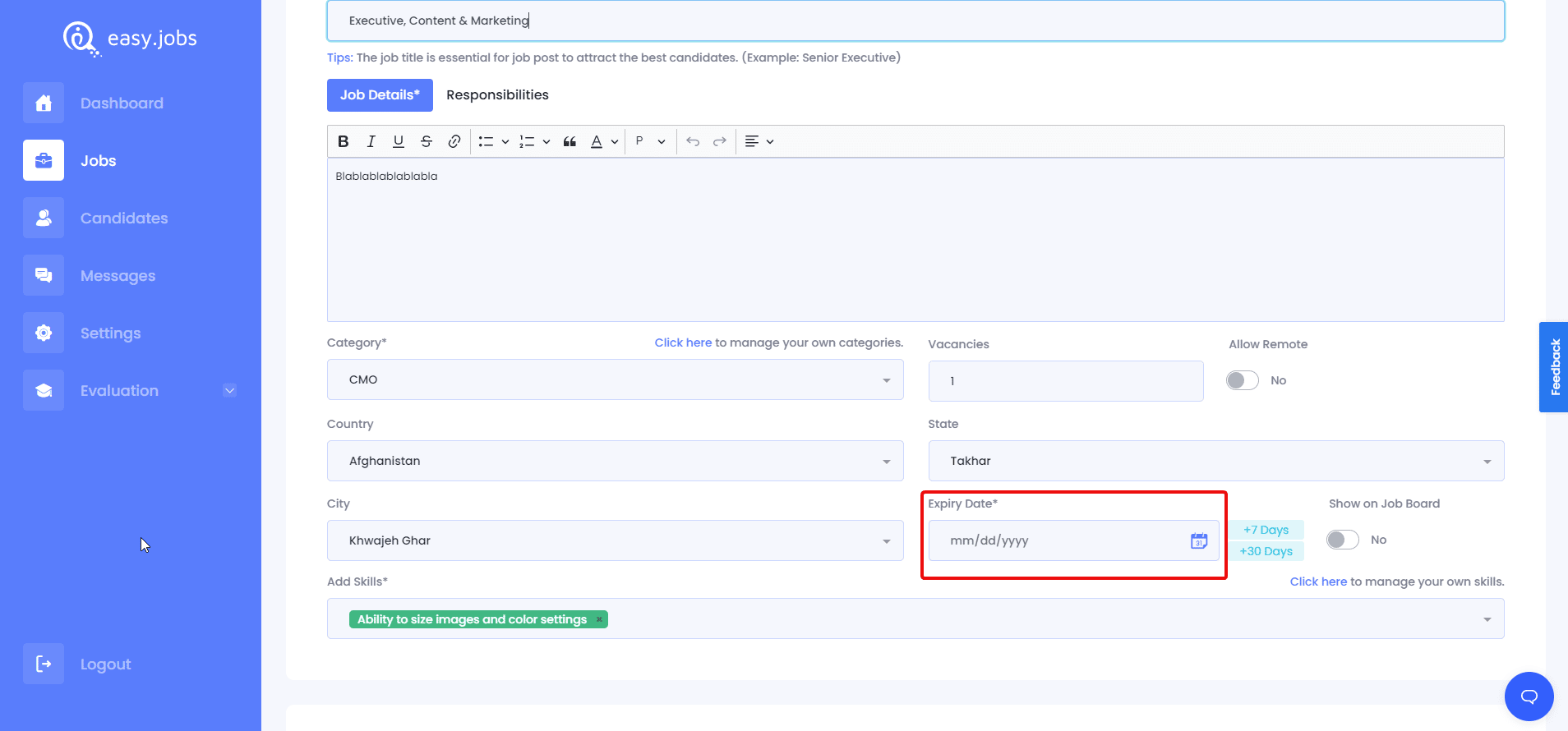 Étape 3: A pop-up calendar will appear and from there, you can select your desired date.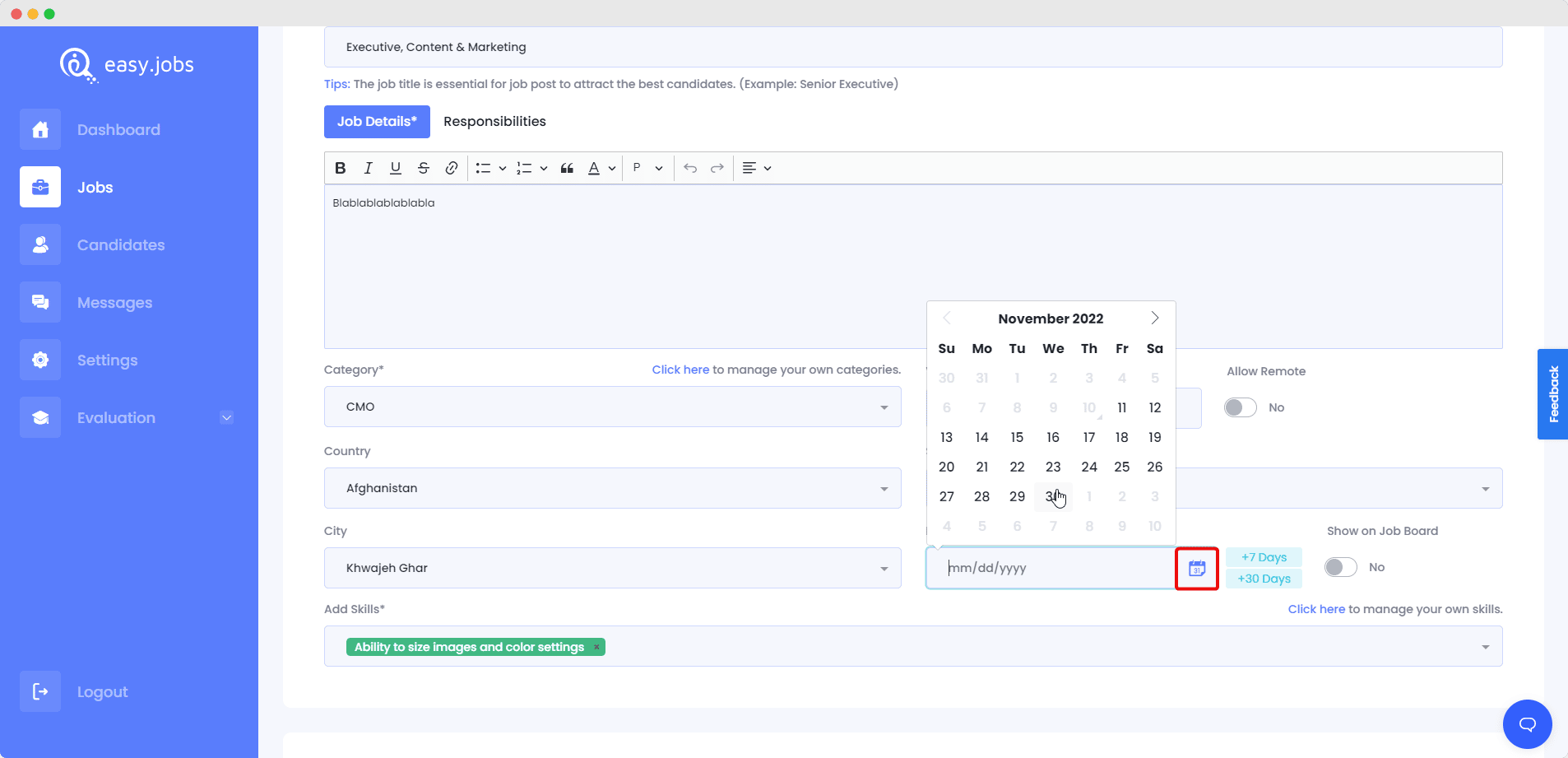 After that, you need to scroll down, then hit the 'Save And Continue' bouton.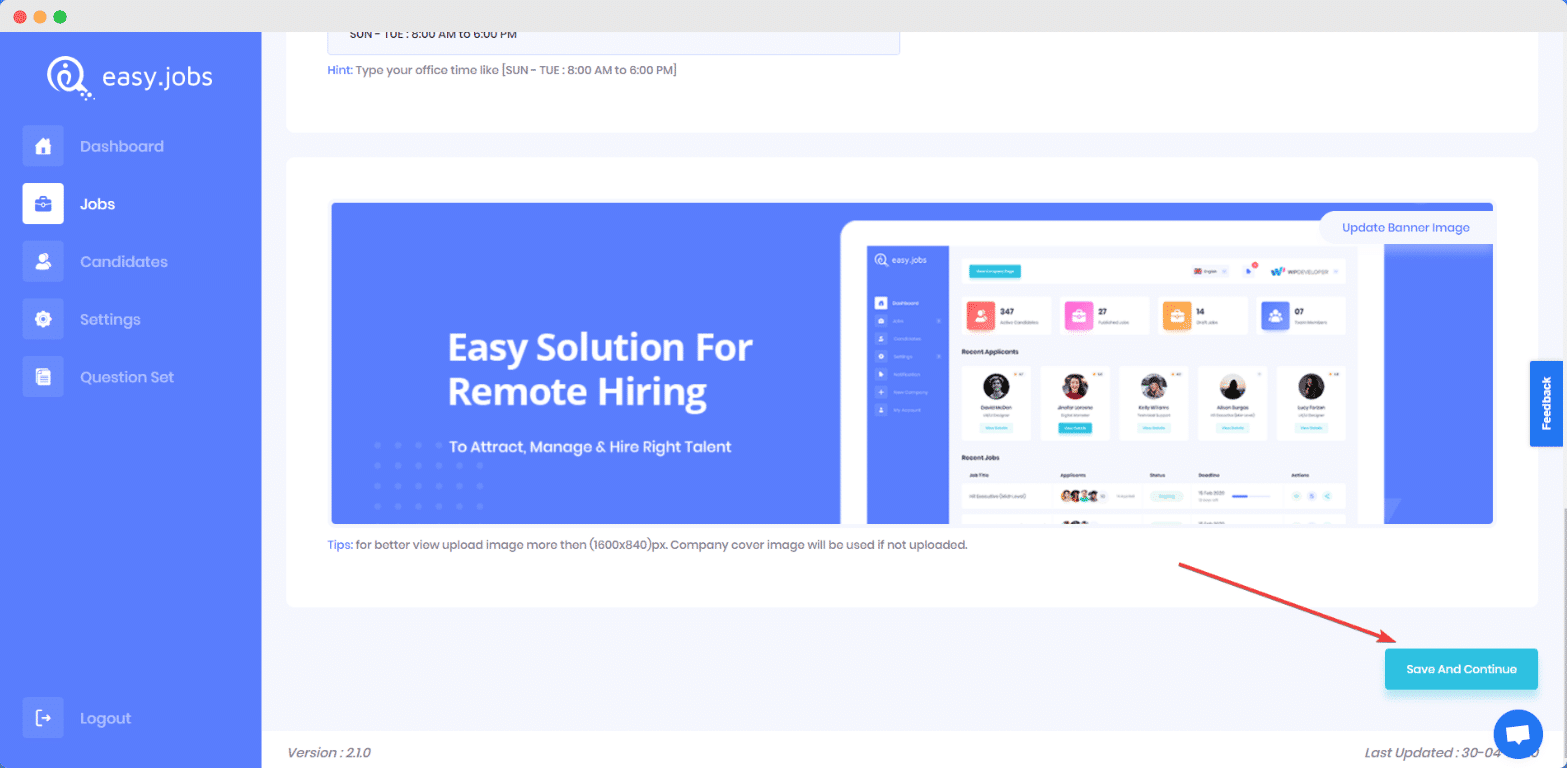 Congratulations! You have successfully activated the expired job post in easy.jobs.
Si vous avez besoin d'aide, n'hésitez pas à Nous contacter ou rejoignez notre Communauté Facebook pour vous connecter avec d'autres propriétaires d'entreprise comme vous.