easy.jobs vous permet de montrer avantages pour l'entreprise for each published job post. This is a good way to attract interested candidates. 
How To Show Company Benefits With easy.jobs? #
Follow this guide to learn how to show company benefits in a job post in easy.jobs. 
Étape 1: Configurez votre travail à partir du tableau de bord #
Log in to your easy.jobs account and navigate to 'Travaux' depuis le tableau de bord.
Ensuite, sélectionnez un emploi particulier dans la liste des emplois pour lequel vous souhaitez afficher les avantages de l'entreprise. Clique sur le 'Plus' button. Then you will get a drop-down menu, from there select the 'Éditer' option.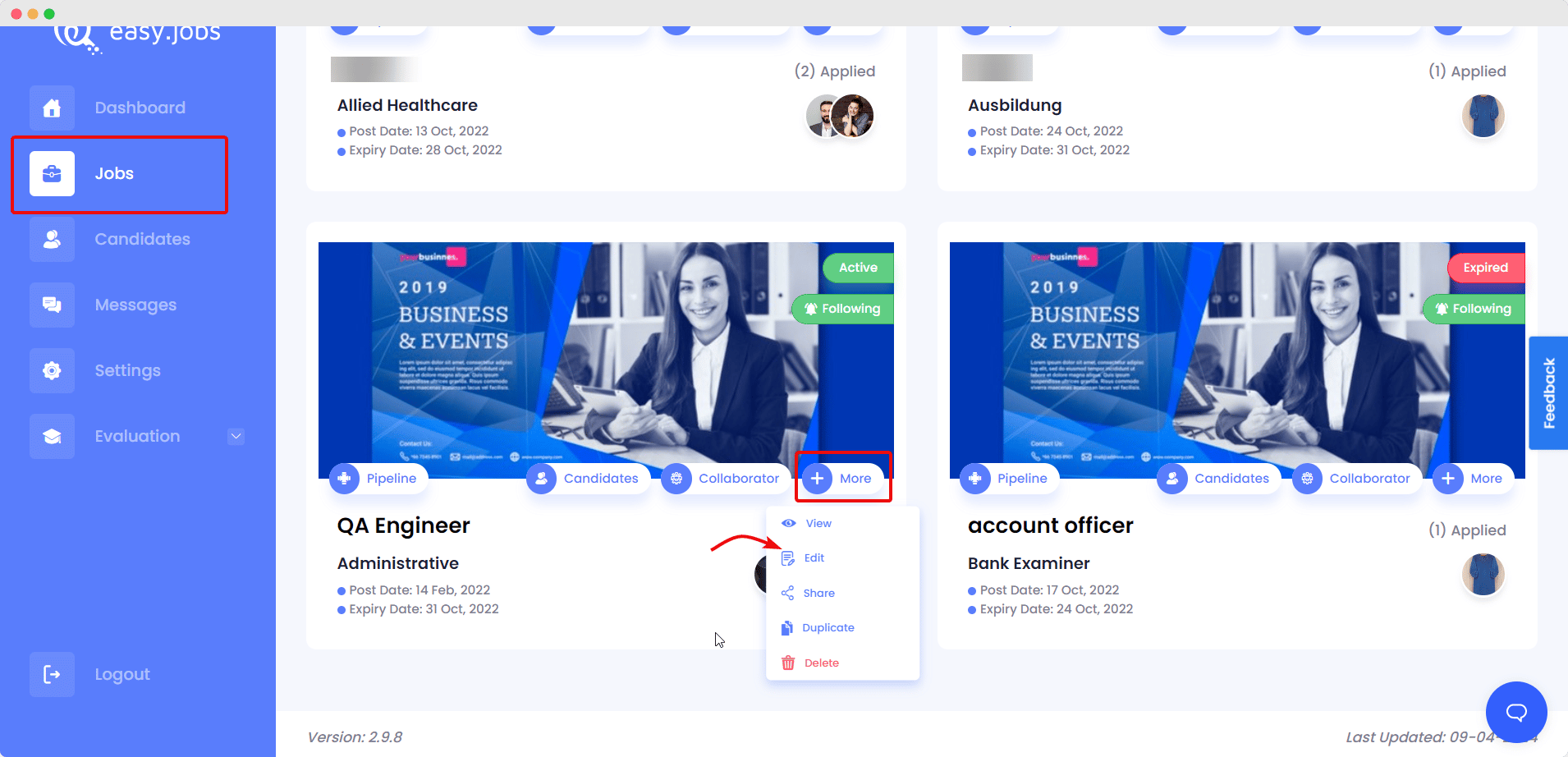 Step 2: Enable the' Show Company Benefit' Option #
Cela vous mènera à cette page à partir de laquelle vous devez faire défiler vers le bas pour trouver le «Afficher les avantages de l'entreprise» option. Toggle to enable it. When you preview your job, you will see that the company benefits are now visible.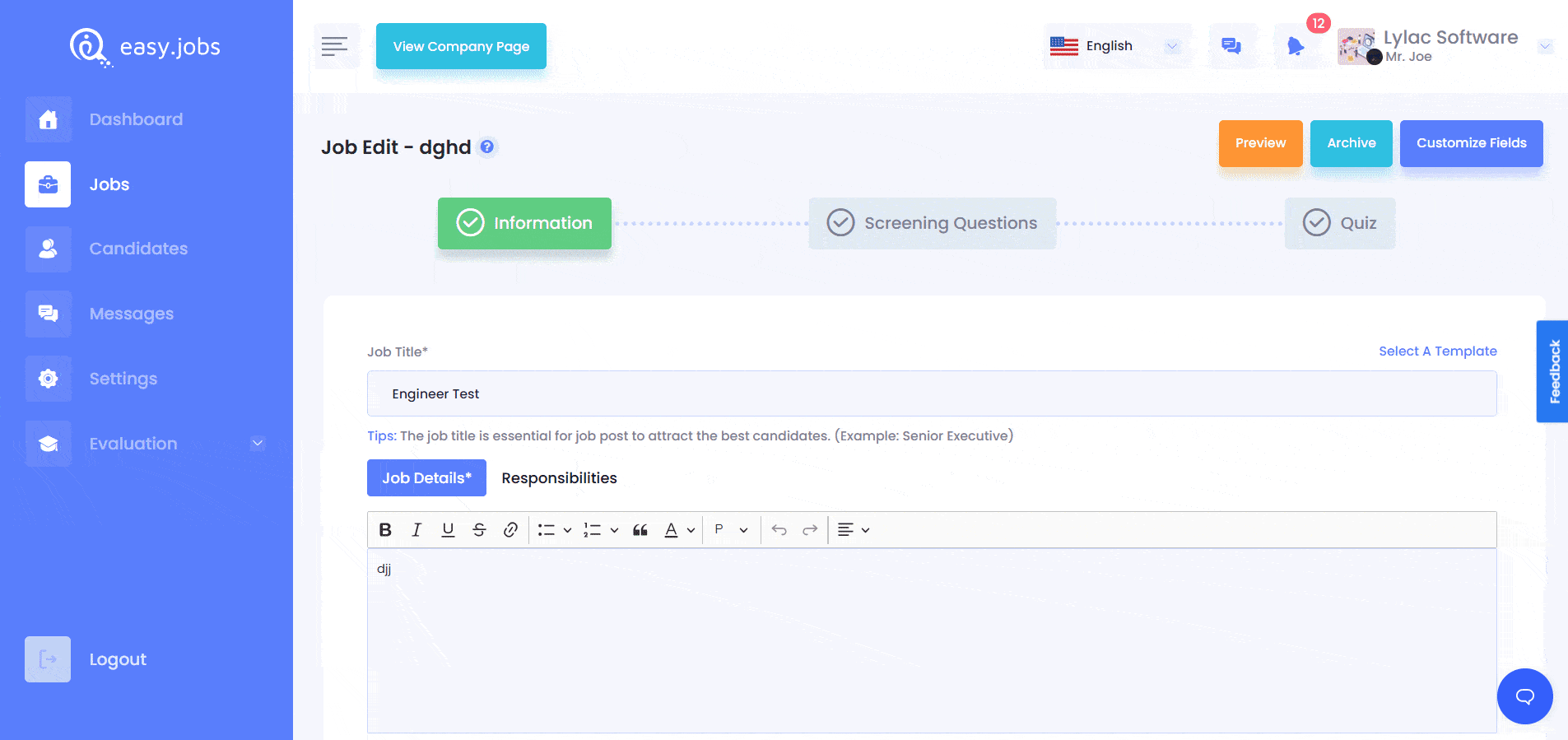 Si vous avez suivi toutes les étapes, félicitations! Tu peux maintenant montrer les avantages de l'entreprise dans un poste en easy.jobs.

For any any help, feel free to Nous contacter ou rejoignez notre Communauté Facebook pour se connecter avec nous.