Enfocar es una aplicación popular y fácil de usar para la comunicación en línea cuando no es posible realizar reuniones cara a cara. Por esta razón, Easy.Jobs le brinda la flexibilidad para realizar entrevistas remotas a través de Zoom para ayudarlo en su proceso de reclutamiento remoto.
Cómo recuperar la clave API de zoom #
Antes de comenzar, debe recuperar su API de Zoom, lo que puede hacer siguiendo estos pasos que se muestran a continuación.
Paso 1: Cree una nueva aplicación en Zoom App Marketplace #
Ir Zoom App Marketplace y haga clic en Desarrollar → Crear aplicación para crear una nueva aplicación Se le pedirá que inicie sesión con las credenciales de su cuenta de Zoom.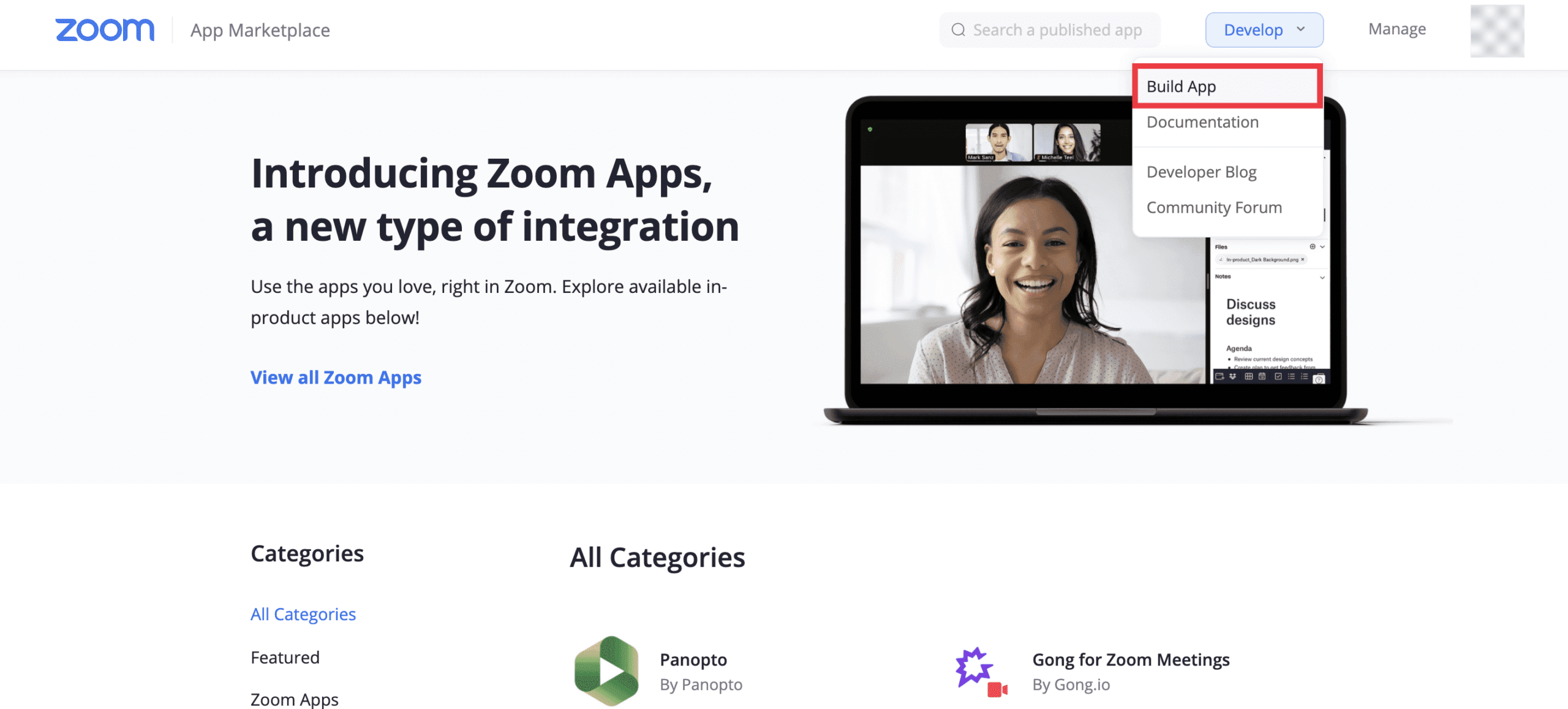 Cuando se le solicite que elija su tipo de aplicación, seleccione OAuth y haga clic en Crear.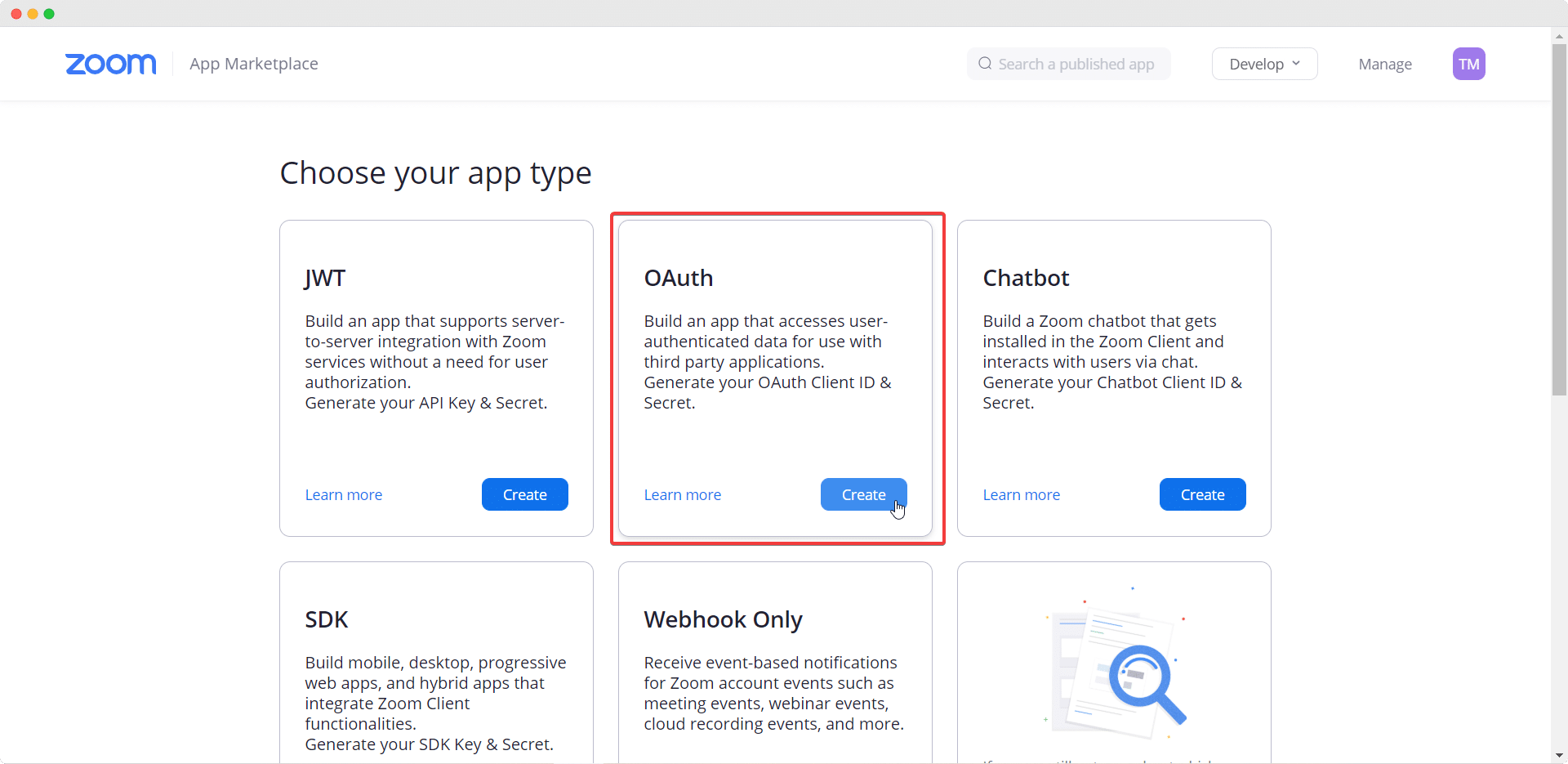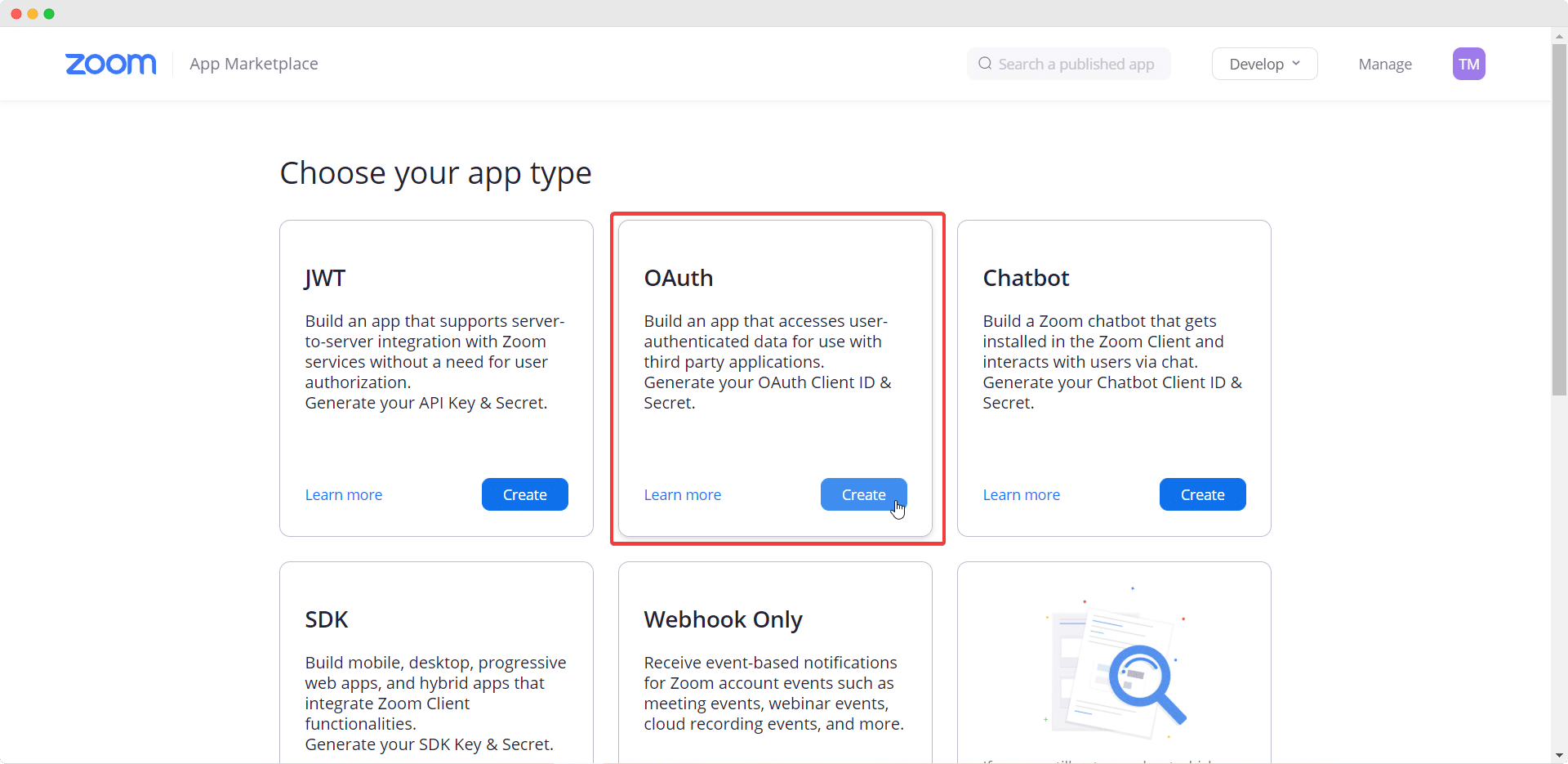 Esto abrirá una ventana emergente donde deberá asignar un nombre a su aplicación, establecer su tipo de aplicación como Administrada por el usuario y alternar para deshabilitar la publicación de su aplicación en Zoom App Marketplace. Haga clic en Crear Cuando acabes.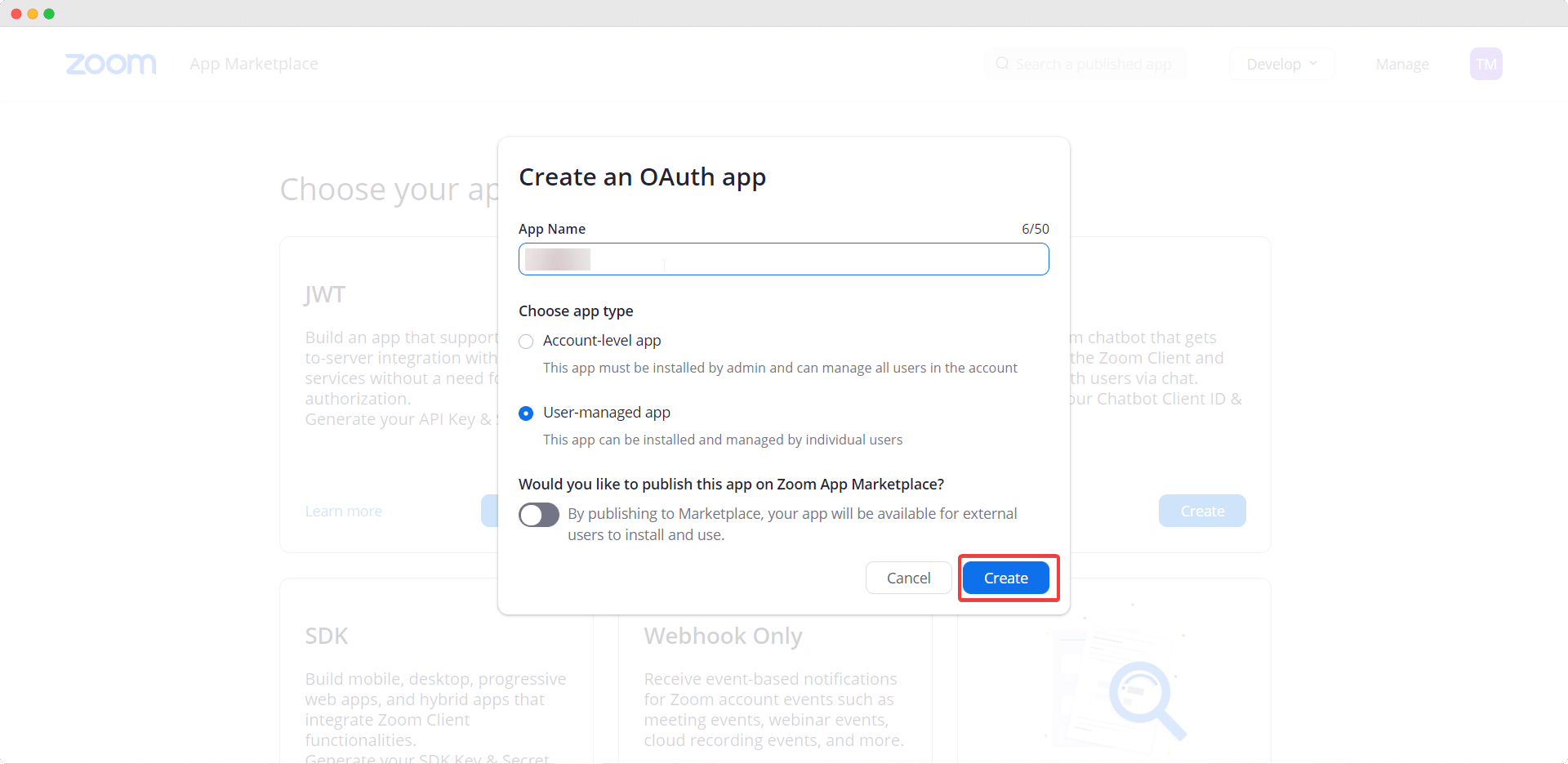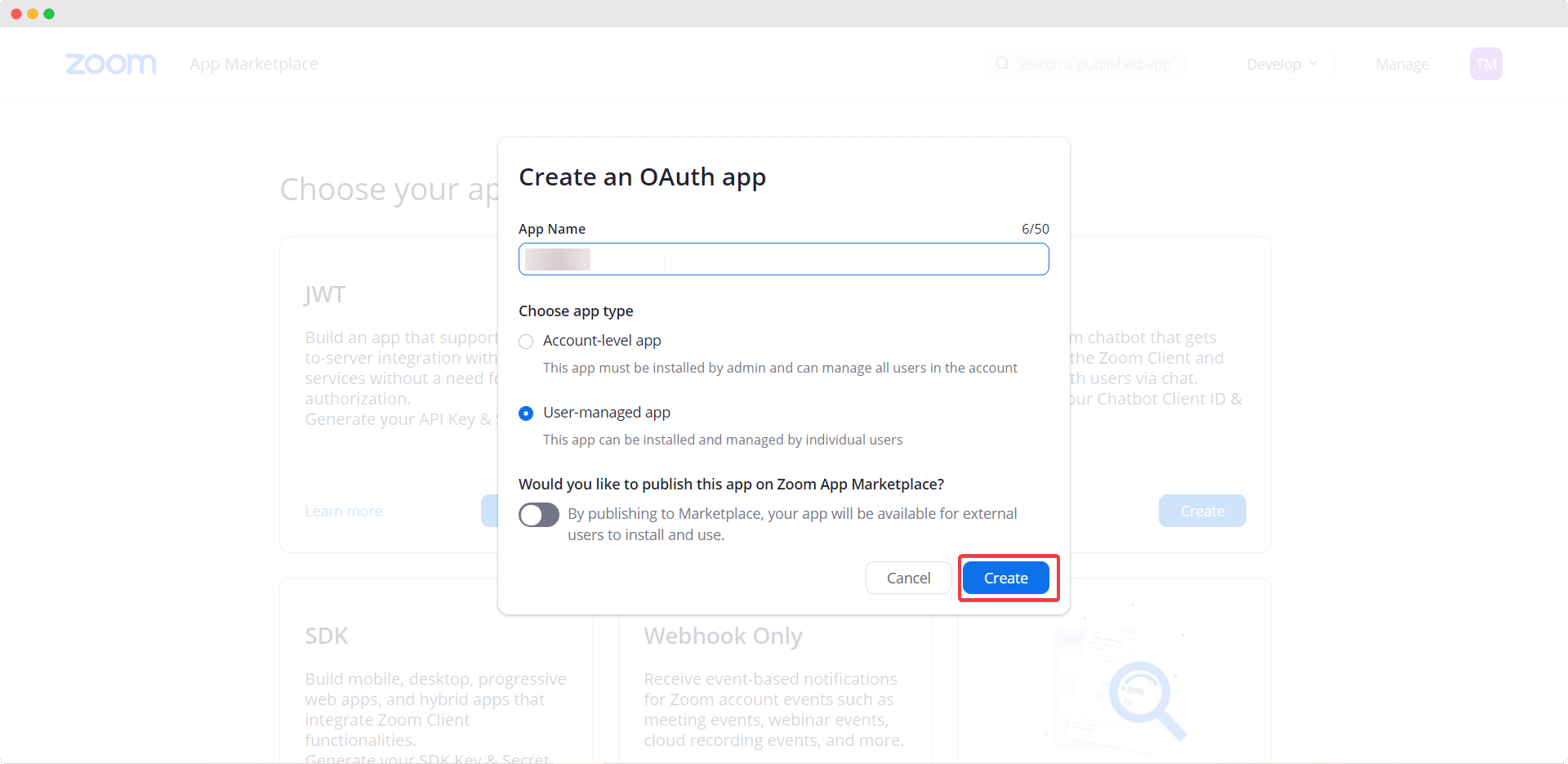 Paso 2: recopile su clave API de zoom y establezca los ámbitos de zoom #
Después de completar con éxito el paso anterior, se lo redirigirá a una nueva página donde puede recopilar su ID de cliente de Zoom y su Secreto de cliente copiándolos. No olvide agregar su enlace de redireccionamiento para su aplicación en el campo de entrada debajo de Redirigir URL para OAuth and click on the 'Continue' botón. Para la aplicación Zoom, su URL de redireccionamiento debe ser https://app.easy.jobs/remote-interview/zoom.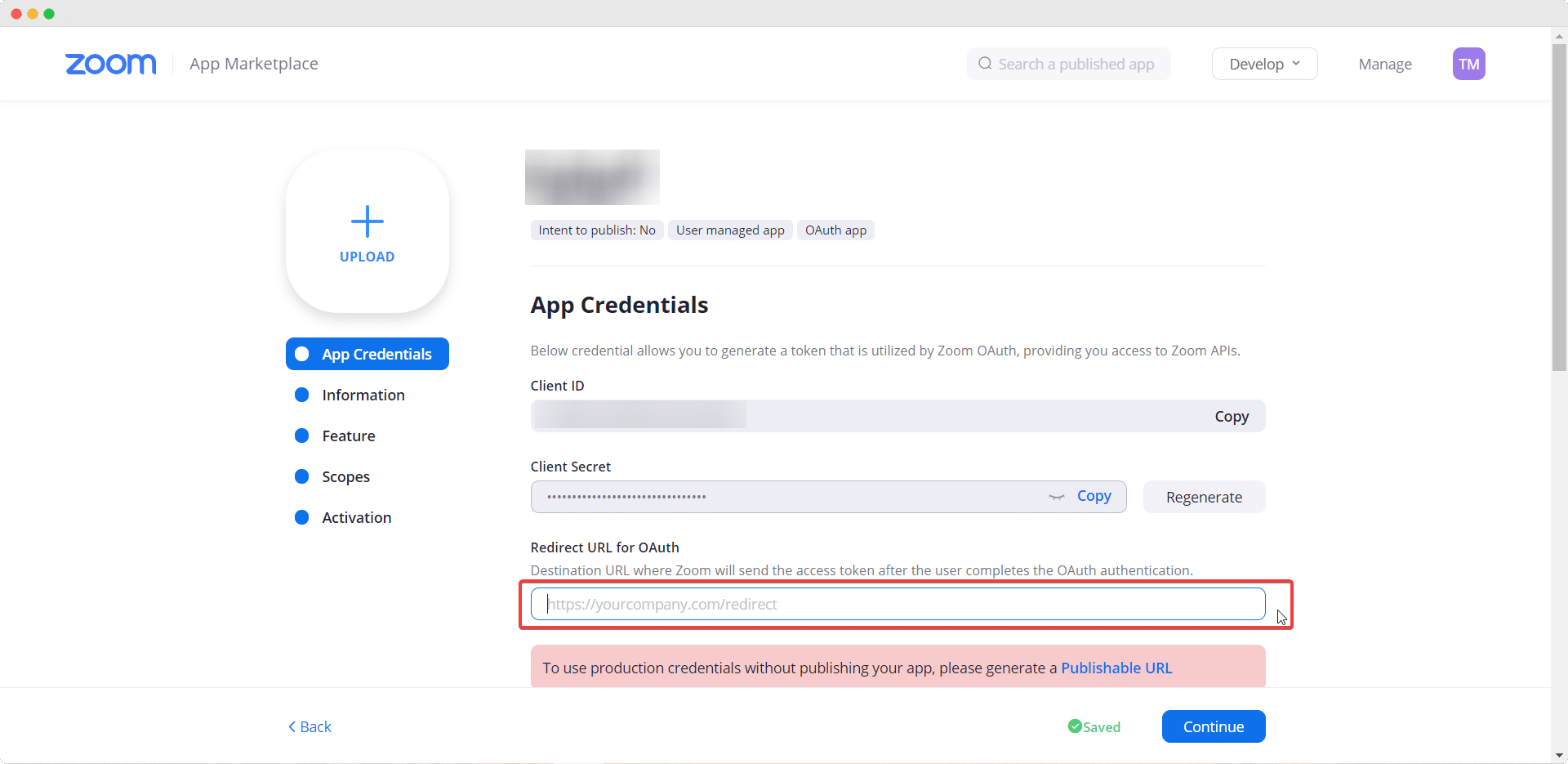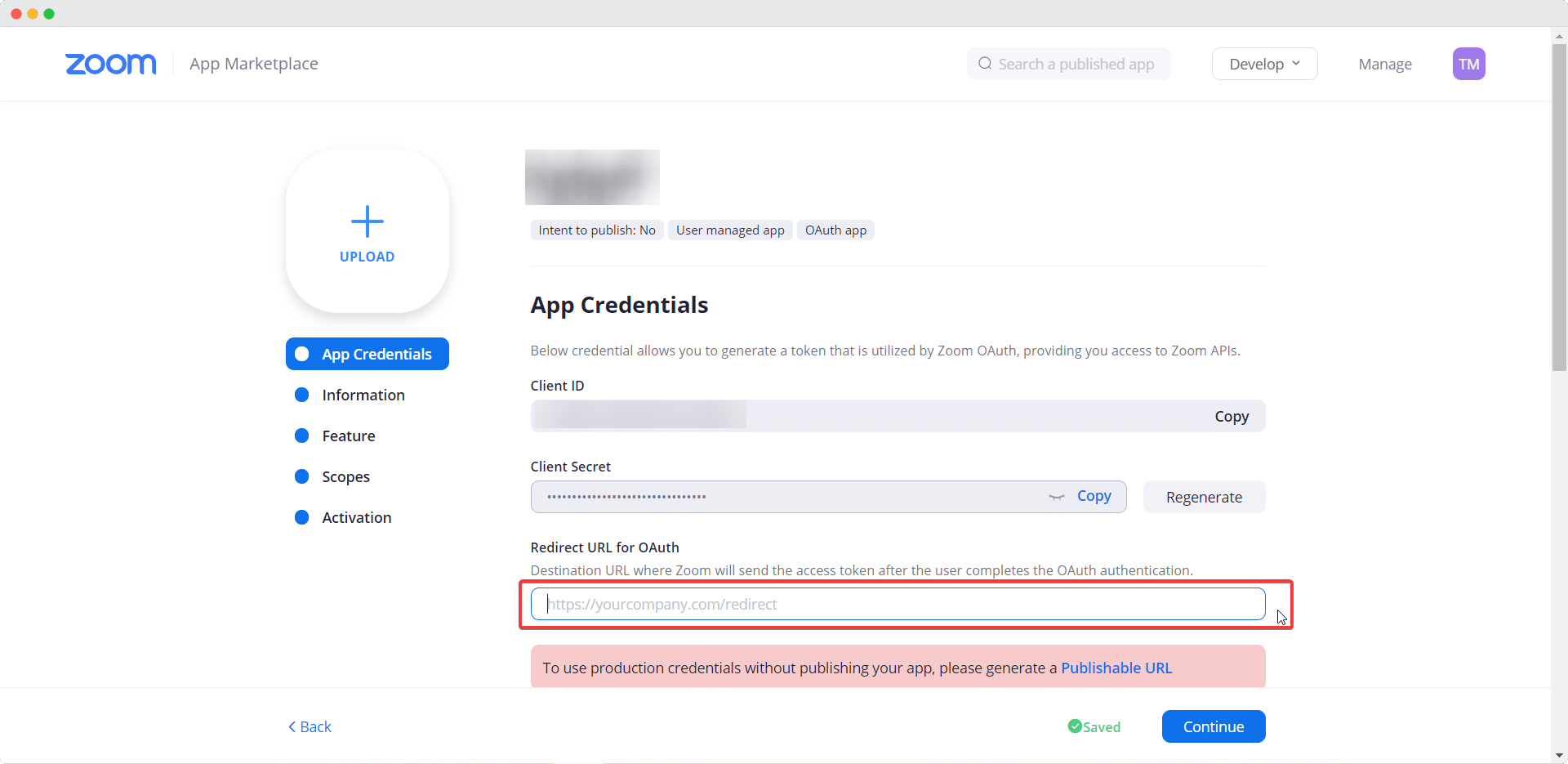 A continuación, navegue hasta Alcances y haga clic en Añadir ámbitos so that your candidates can join your Zoom meetings for remote interviews. from scopes, select 'Meeting' y haga clic en 'View your meetings', 'View & message your meetings'; then select 'User' option and tick on 'View your user information'. after selecting these options click on the 'Done' button. That's it.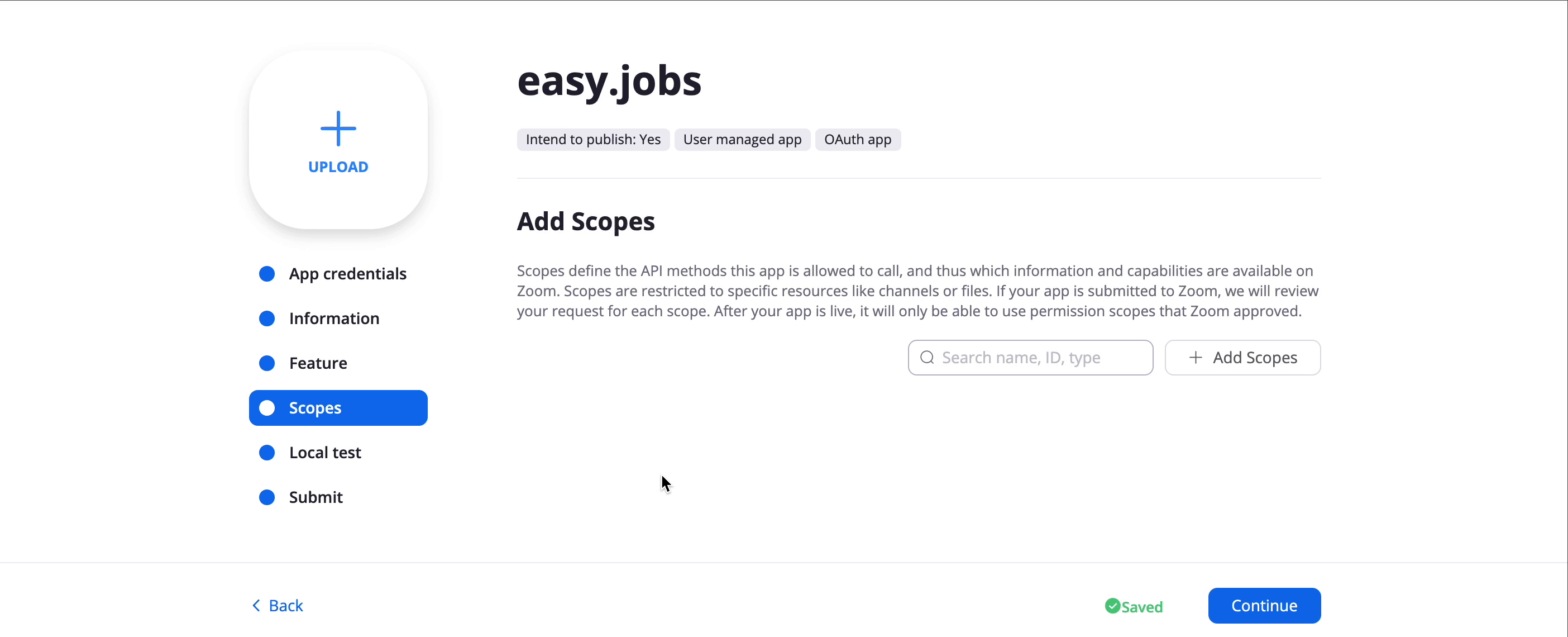 Cómo configurar la aplicación Zoom en Easy.Jobs #
Inicie sesión en su cuenta Easy.Jobs y navegue hasta Configuración → Integraciones from your dashboard. There you will find Zoom app along with other integration apps. Click on the 'Configure' button of Zoom.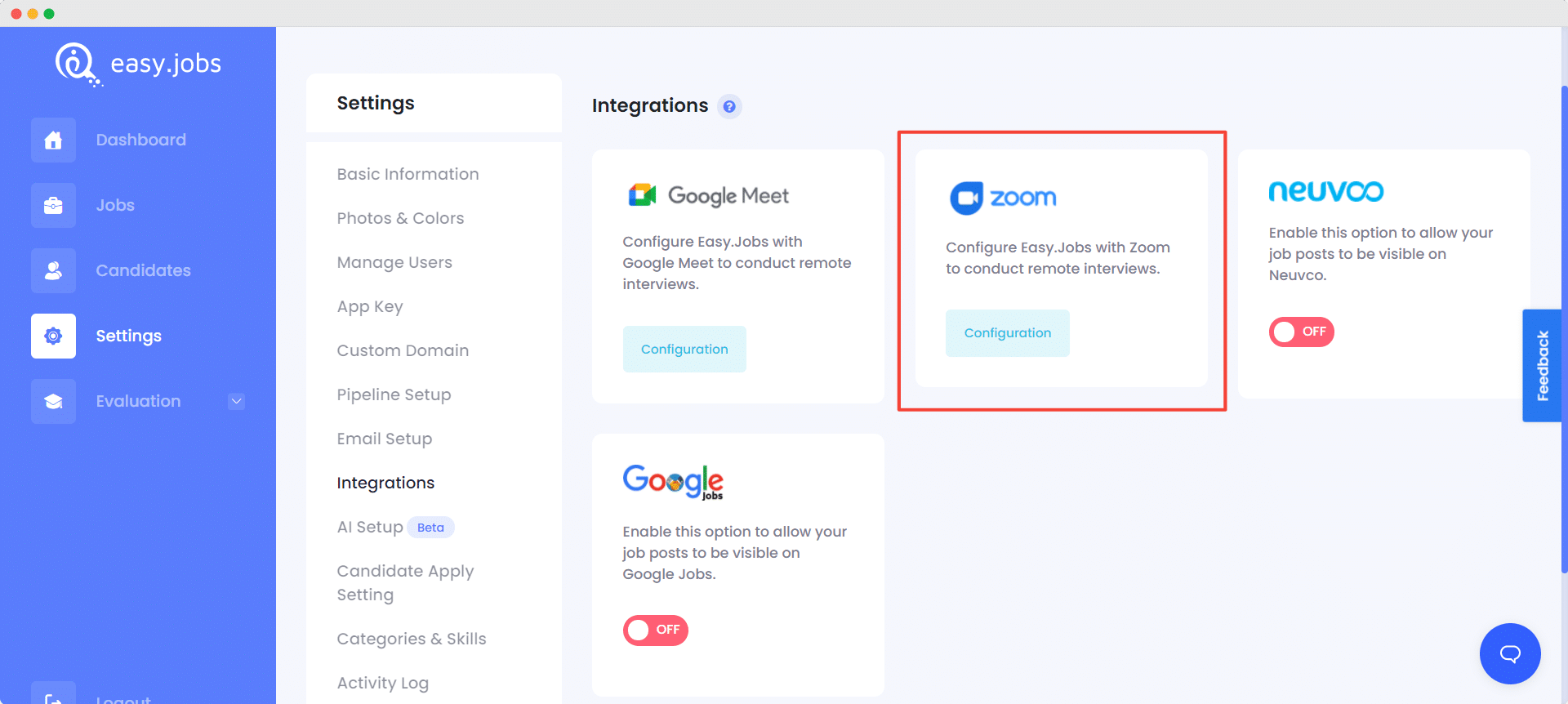 Inside the Zoom App Config section, paste your Client ID and your Client Secret which you copied earlier. Click on Actualizar Cuando acabes.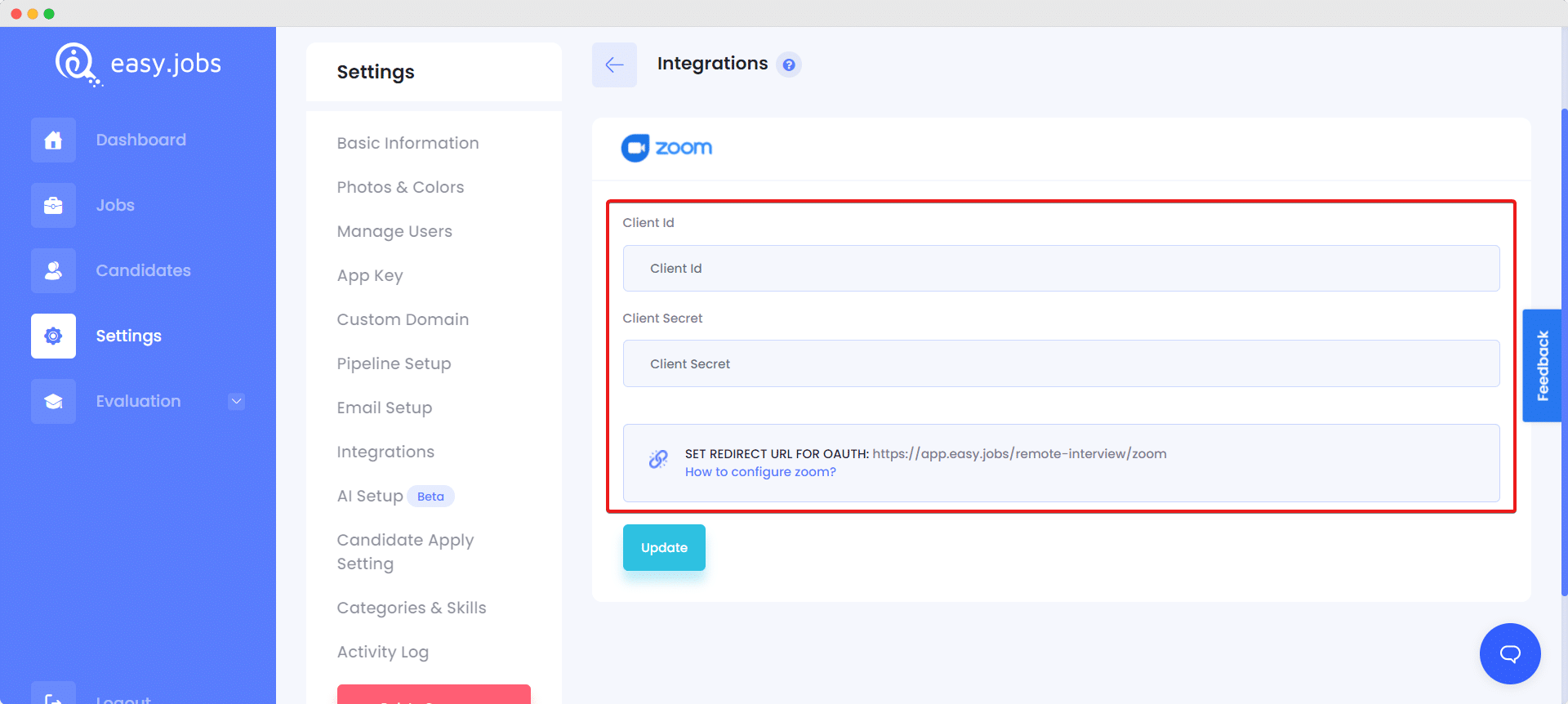 Siguiendo estos pasos, puede configurar la aplicación Zoom con Easy.Jobs para realizar entrevistas remotas fácilmente. Si tiene dificultades, no dude en Contáctenos para mayor asistencia