Using easy.jobs, you can easily configure email SMTP, or Simple Mail Transfer Protocol, so that your emails reach their intended recipient without being filtered as spam. 
How To Setup Email SMTP From easy.jobs  #
easy.jobs let you send emails to your candidates using its own hosting. But if you want to send it using your own company name, easy.jobs lets you set up email SMTP following some simple steps. 
Step1: Go To Your easyjobs Email Setup #
First, you need to log in to your easy.jobs account. Now navigate to the "Réglages" option. Click on the hamburger menu beside the 'Company Setup' and click on the 'Configuration des e-mails' option.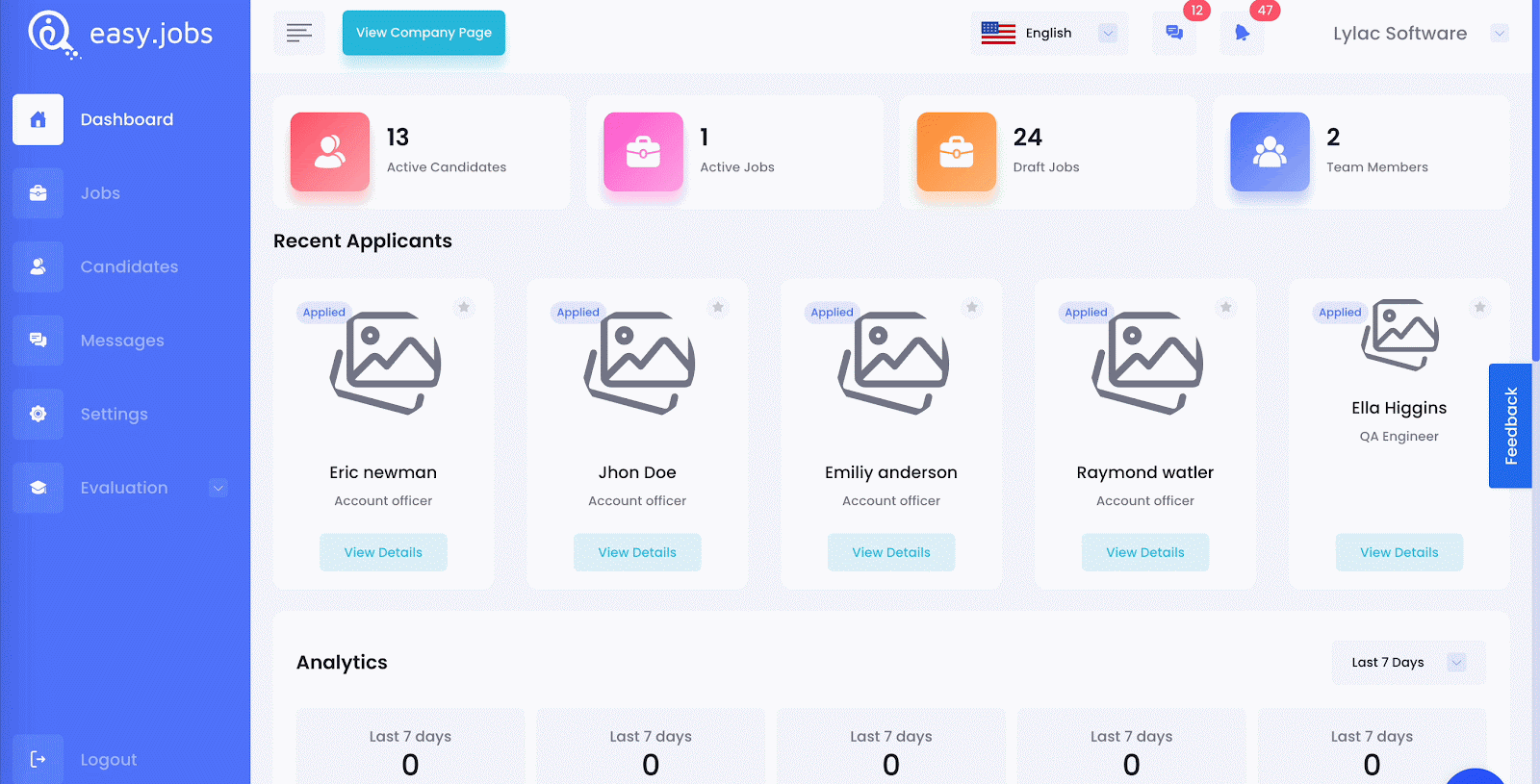 Step 2: Find The SMTP Setup Button  #
As you have entered the email setup option, you will find the 'SMTP Setup' button at the top right corner. Click on that and you will land on a new page to enter all necessary information.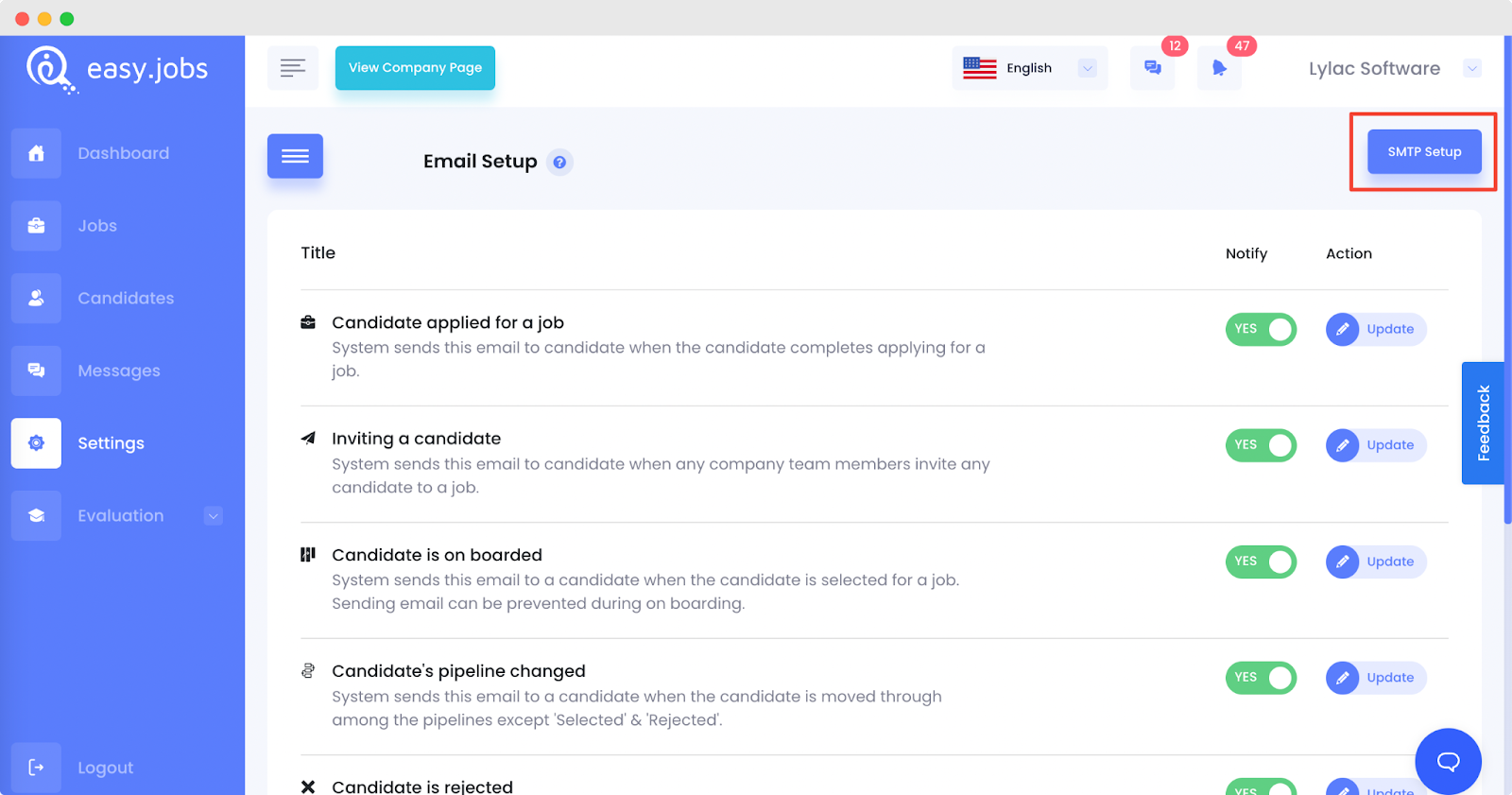 Step 3: Provide Necessary Information In SMTP Setup  #
Now that you have entered the SMTP setup field, change the default 'Company Sender' email address and click on the 'Save' bouton. 
Provide the credentials of 'Hosting', 'Port', 'Username', and 'Password'. Click on the 'Submit' button to save the progress. If you want to remove the SMTP, you can hit the 'Remove SMTP' button.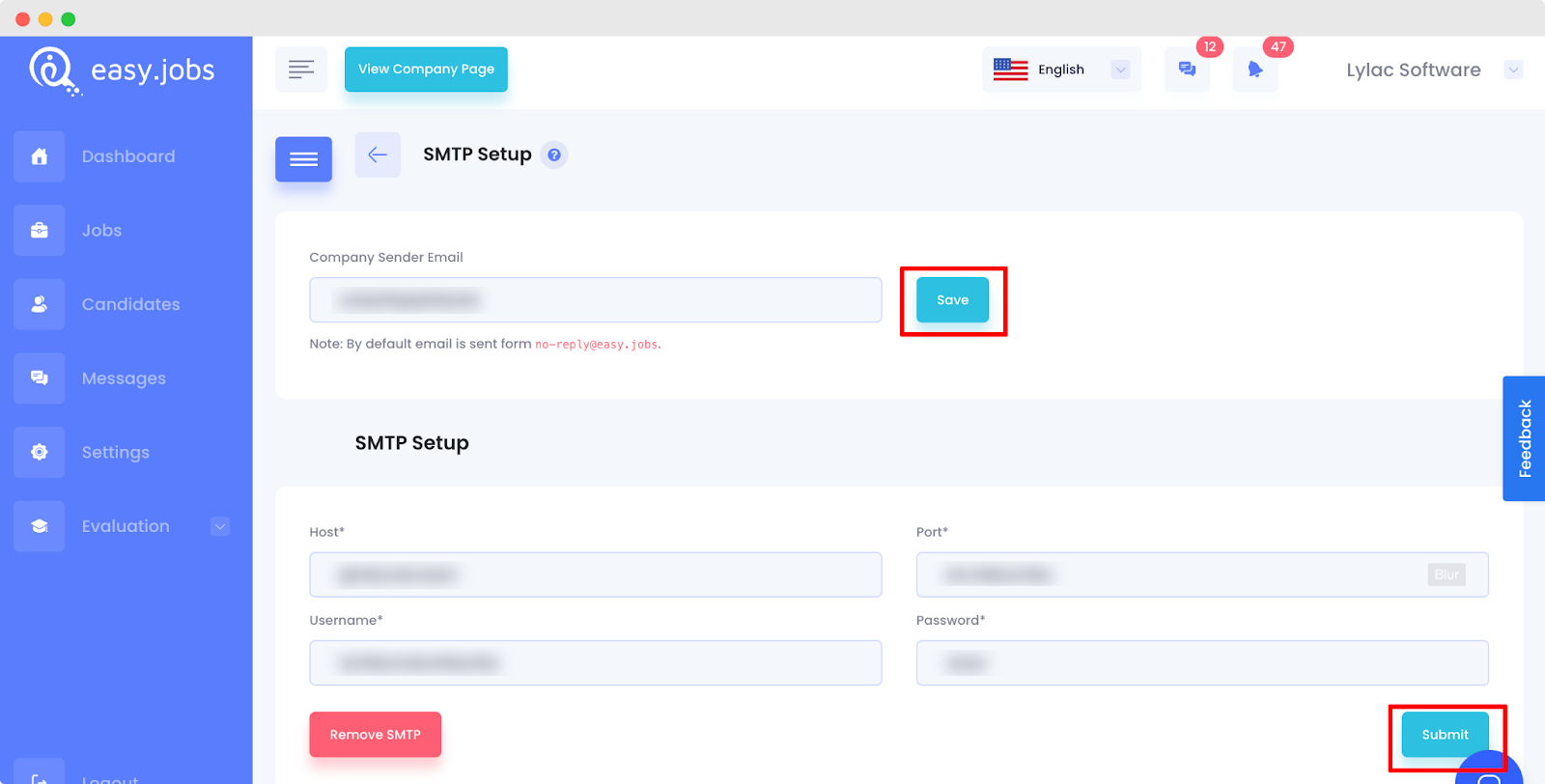 This is how you can easily setup email SMTP using easy.jobs. 
Si vous avez besoin d'aide, n'hésitez pas à Nous contacter ou rejoignez notre Facebook Community.