You can add multiple file attachment fields in easy.jobs to collect important files like certificates, NOC letters, transcripts, portfolios, etc, from the candidates. Using this feature, you can collect the essential documents from your candidates along with other information.
How To Add Multiple File Attachment Fields In easy.jobs? #
Follow the simple steps below to add multiple file attachment fields in easy.jobs.
Step 1: Open The 'Candidate Apply Settings' Option #
First of all, sign in to your easy.jobs account and click on the 'Réglages' tab from your dashboard. Now, navigate to 'Candidate Apply Setting' to add multiple attachment fields.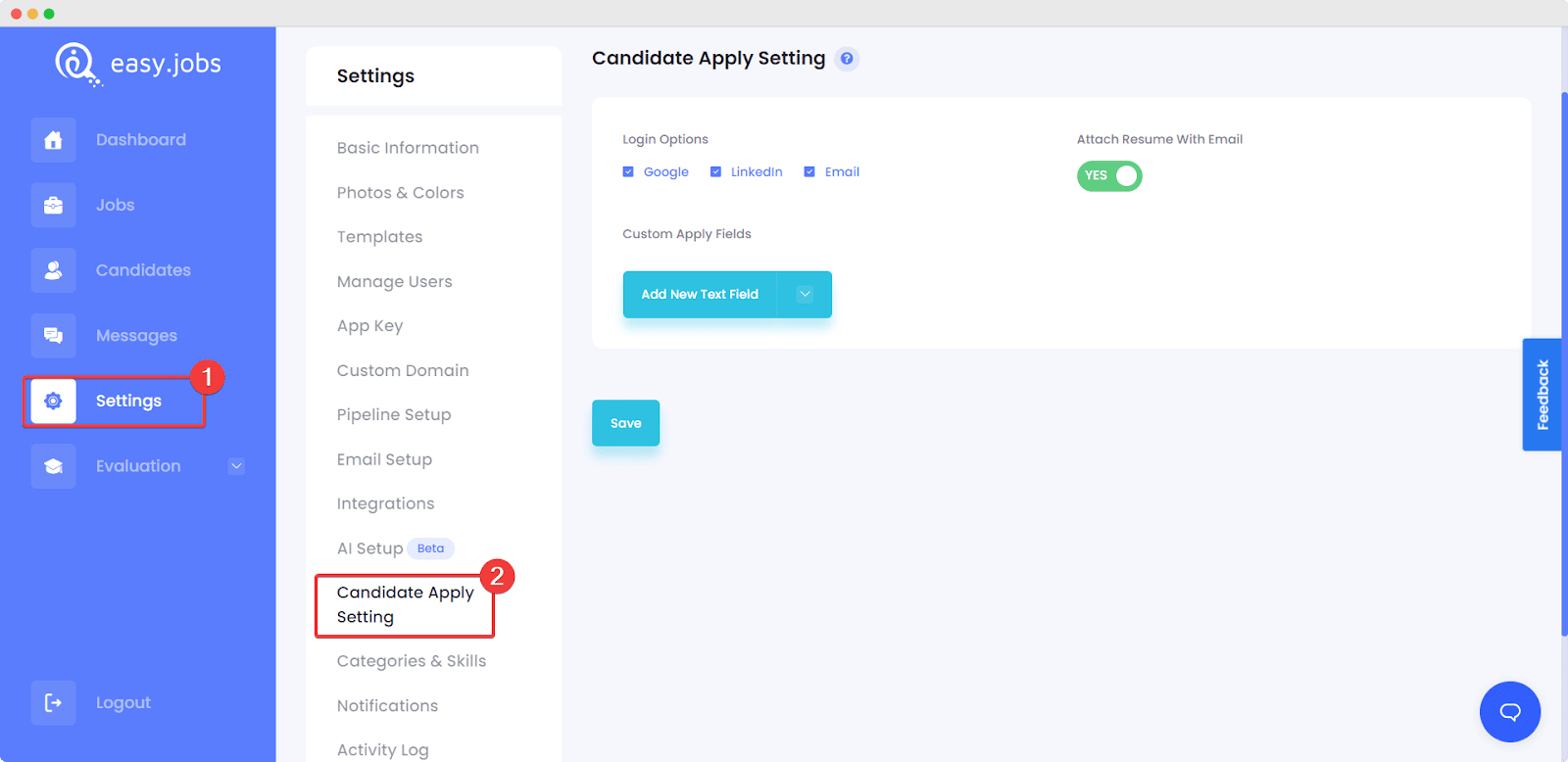 Step 2: Create Multiple File Attachment Fields  #
Now, go to 'Custom Apply Fields' and click the 'Down Arrow 'from the 'Add New Text Field' button. There you can see the 'Add new attachment field' button on the popup. Hit the button and add a field name. Similarly, you can add as many file attachment options as you want and then click on the 'Save' button to update your changes.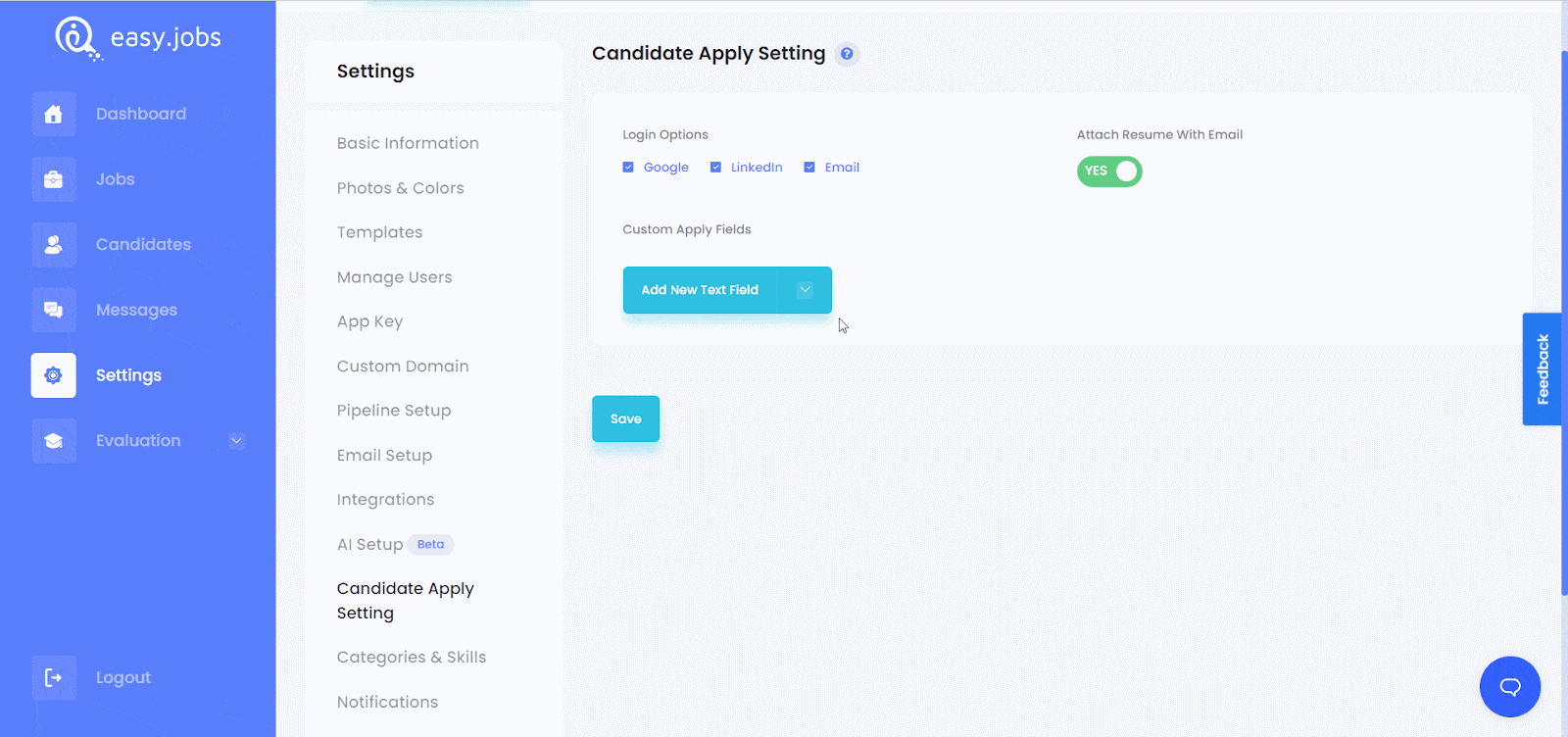 Step 3: Add Multiple File Attachment Fields To Job Posts #
Next, when you create a new job post on easy.jobs, you will have the option to add multiple file attachments fields. After completing the information tab, go to the 'Champs personnalisés' where you can add the required fields that candidates must fill up to complete their application. 
From here, you can check the 'Custom Fields' box to add your multiple file attachment fields to your job post. Now, click on the 'Save & Continue' bouton.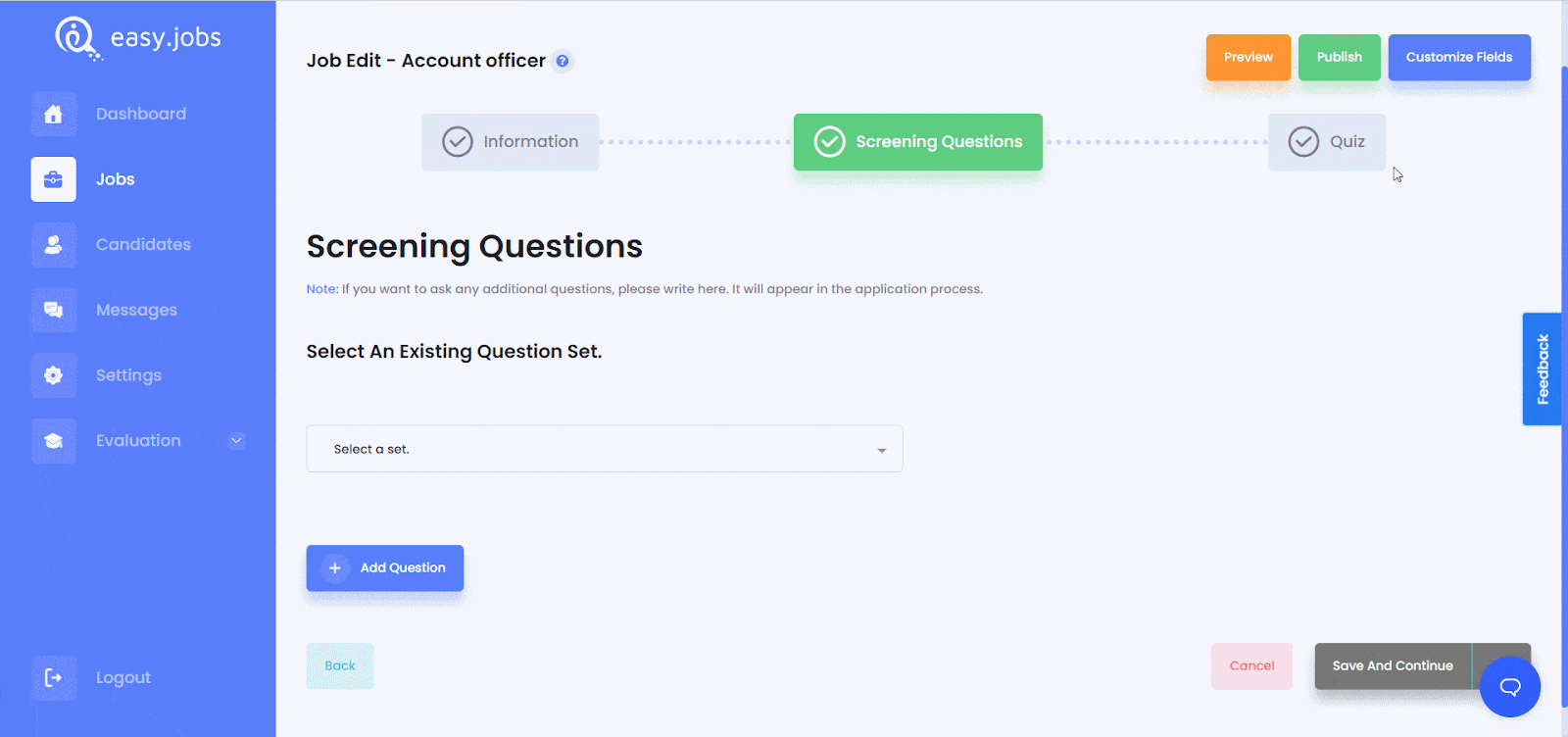 This is how you can easily add multiple file attachment fields dans easy.jobs for your candidates. 
Si vous avez besoin d'aide, n'hésitez pas à Nous contacter or join our friendly Communauté Facebook.