Consultez la ligne directrice ci-dessous pour savoir comment modifier le profil du candidat dans easy.jobs.
Étape 1: Connectez-vous à votre profil de candidat et vous serez dirigé vers la page Tableau de bord des candidats.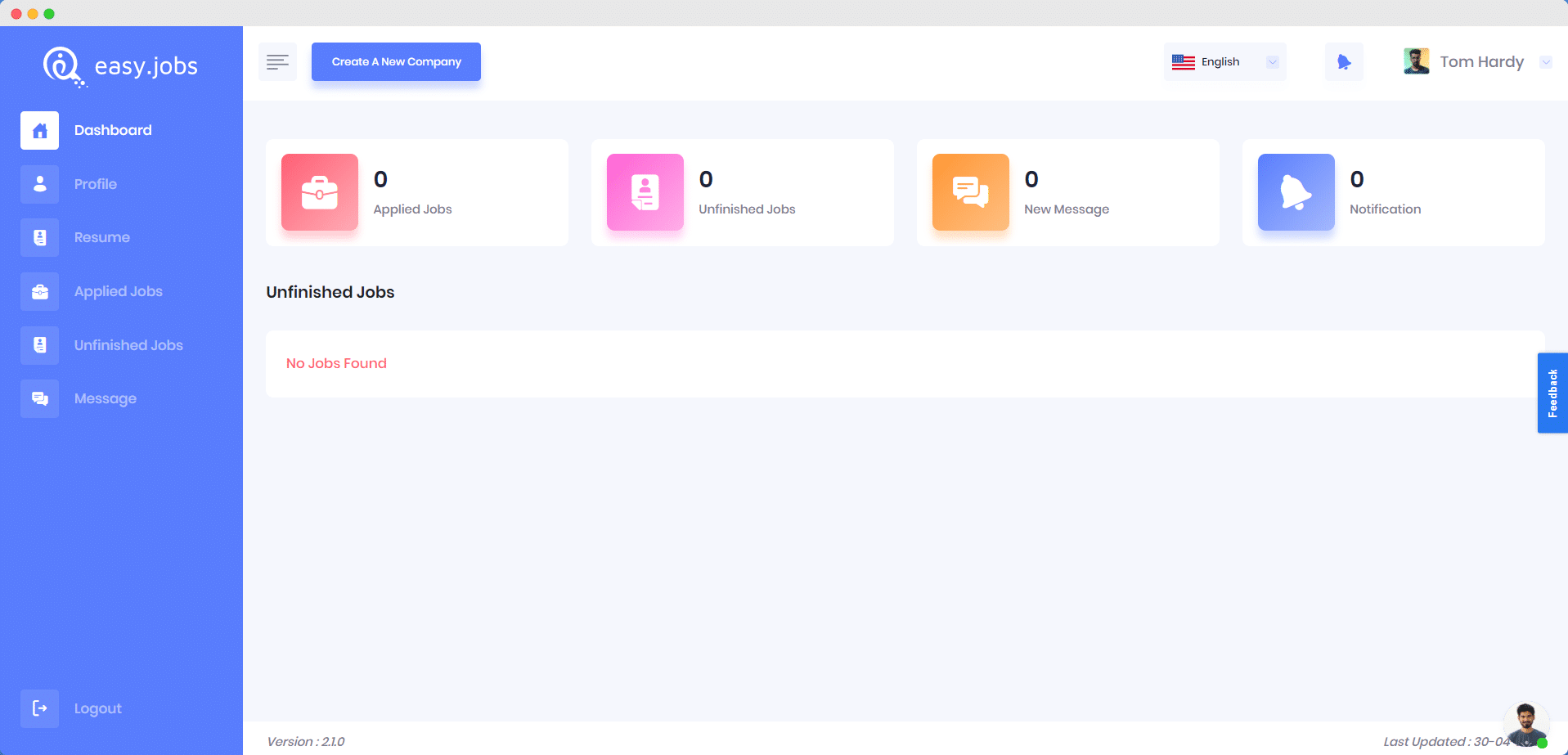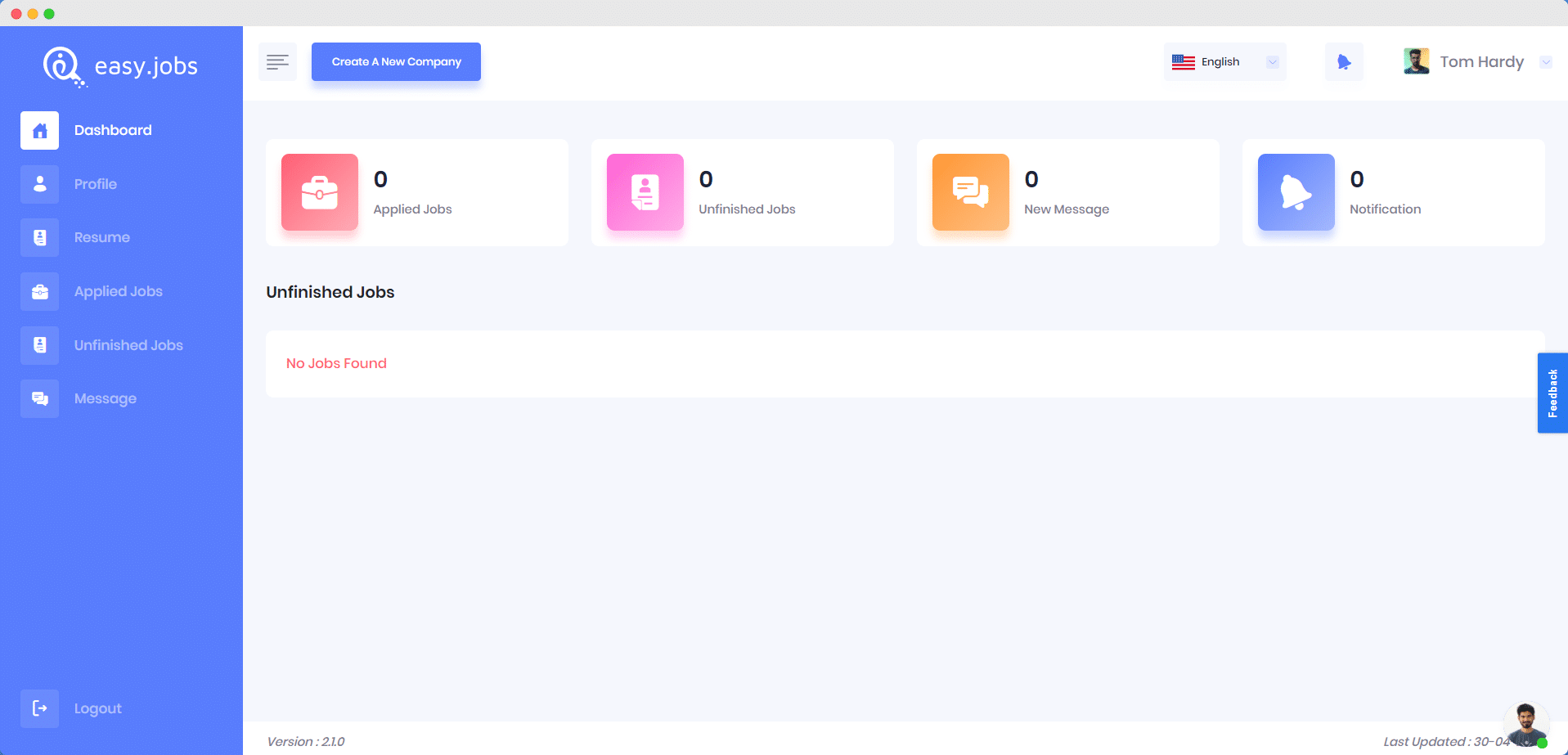 Étape 2: Après cela, vous devez cliquer sur le Profil from the left sidebar. You will see your profile information here.To edit or update your profile, hit the 'Change' dans le coin supérieur droit de la page.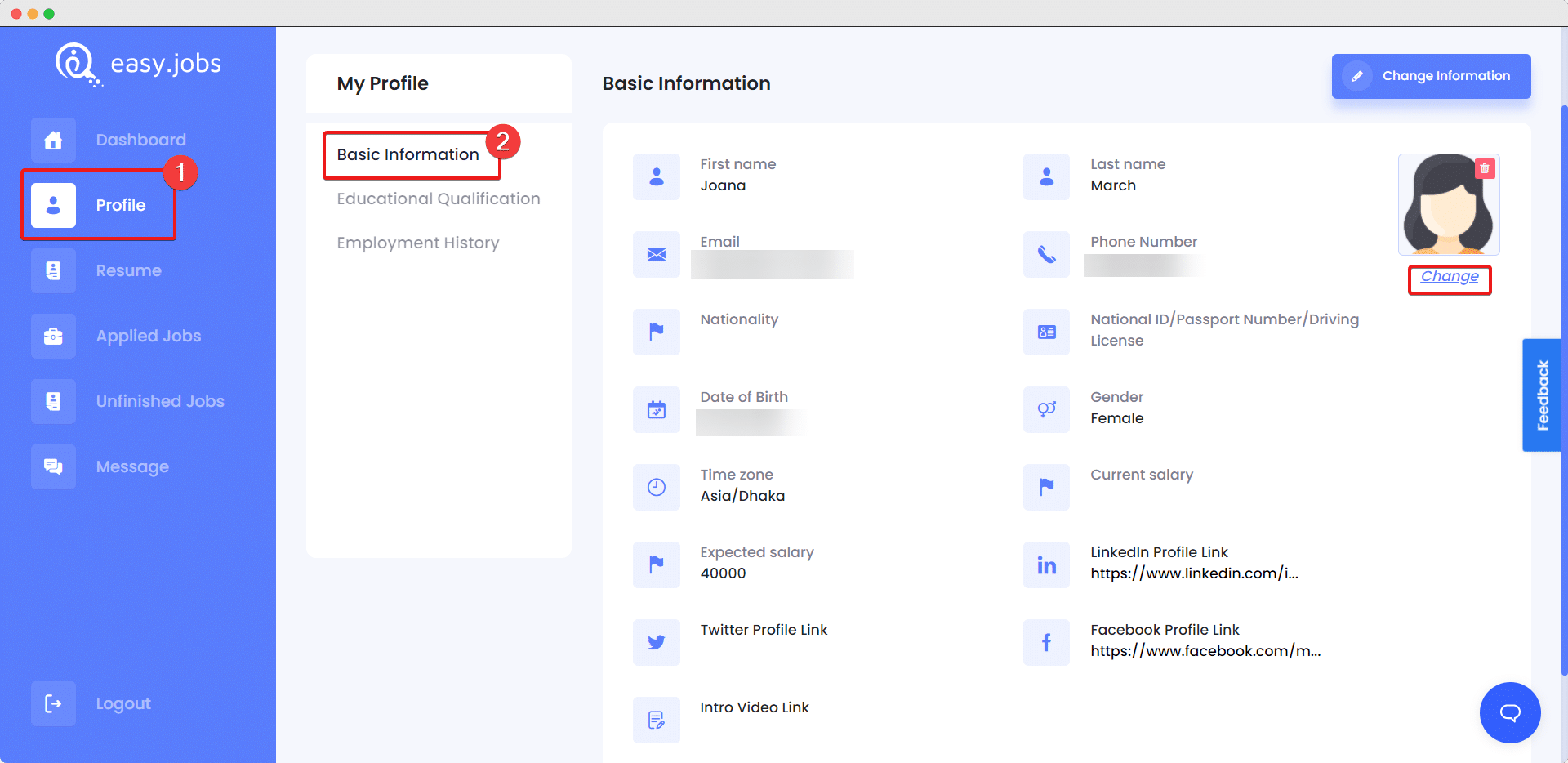 Étape 3: You can upload your profile picture directly from your computer. this is how it will look like.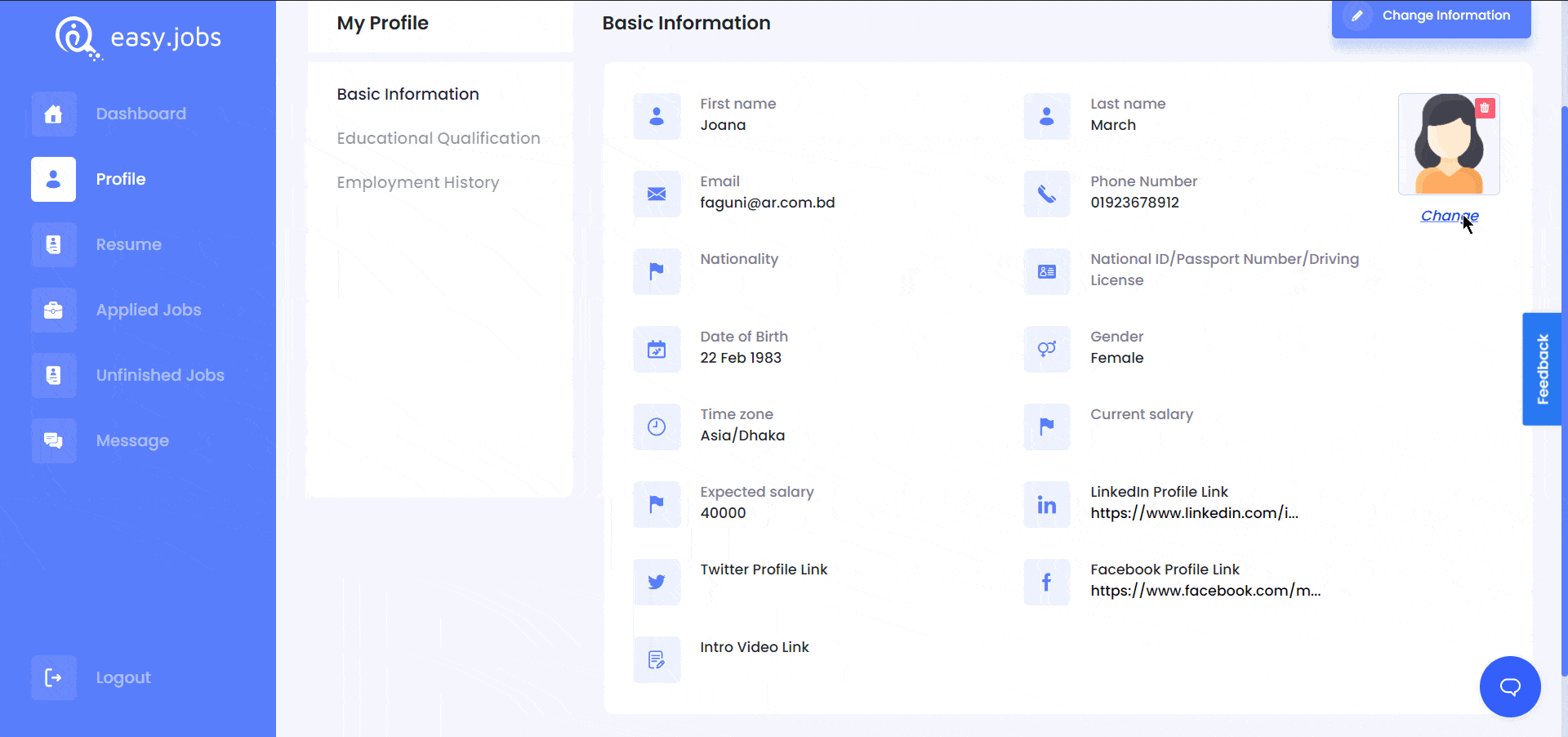 C'est ainsi que vous pouvez mettre à jour ou modifier votre profil. Si vous avez besoin d'aide, ne hésitez pas à Nous contacter ou rejoignez notre Communauté Facebook pour vous connecter avec d'autres propriétaires d'entreprise comme vous.