Avec l'aide de easy.jobs, you can enable remote hiring for any job and even take entretiens à distance.
How To Enable Remote Hiring Option In easy.jobs? #
Follow these step-by-step instructions to learn how to select the remote hiring option in a job post.
Étape 1: modifier les tâches à partir de votre tableau de bord #
Log in to your easy.jobs account and navigate to 'Travaux' depuis le tableau de bord. Ensuite, sélectionnez un emploi particulier dans la liste des emplois, pour lequel vous souhaitez sélectionner activer l'embauche à distance et cliquez sur le 'Plus' button. From the drop-down menu, select the 'Éditer' option.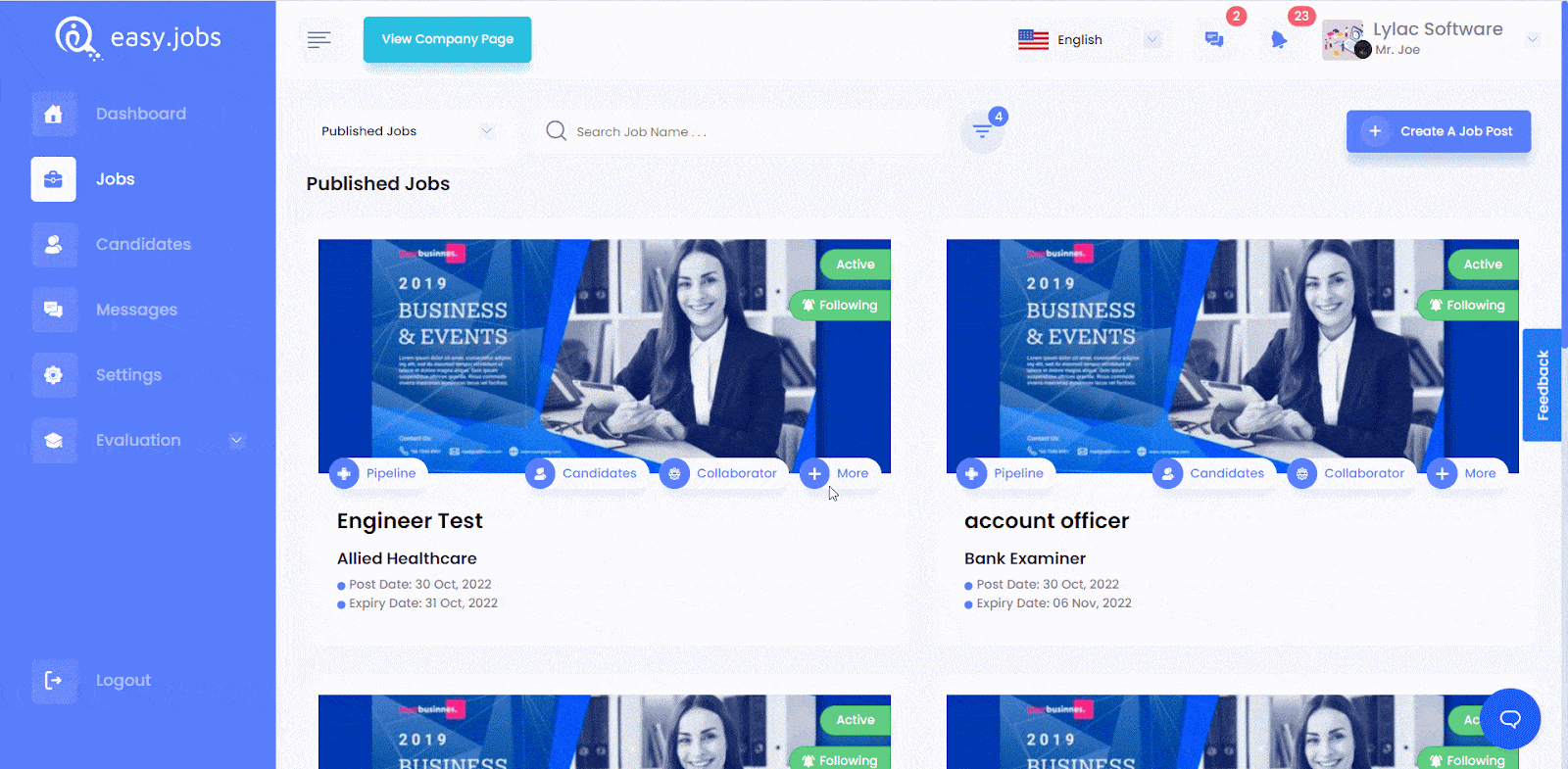 Étape 2: Activez l'embauche à distance pour votre travail #
Cela vous mènera à cette page à partir de laquelle vous verrez le "Autoriser la télécommande" option. Toggle to enable it and then hit the 'Save And Continue' bouton.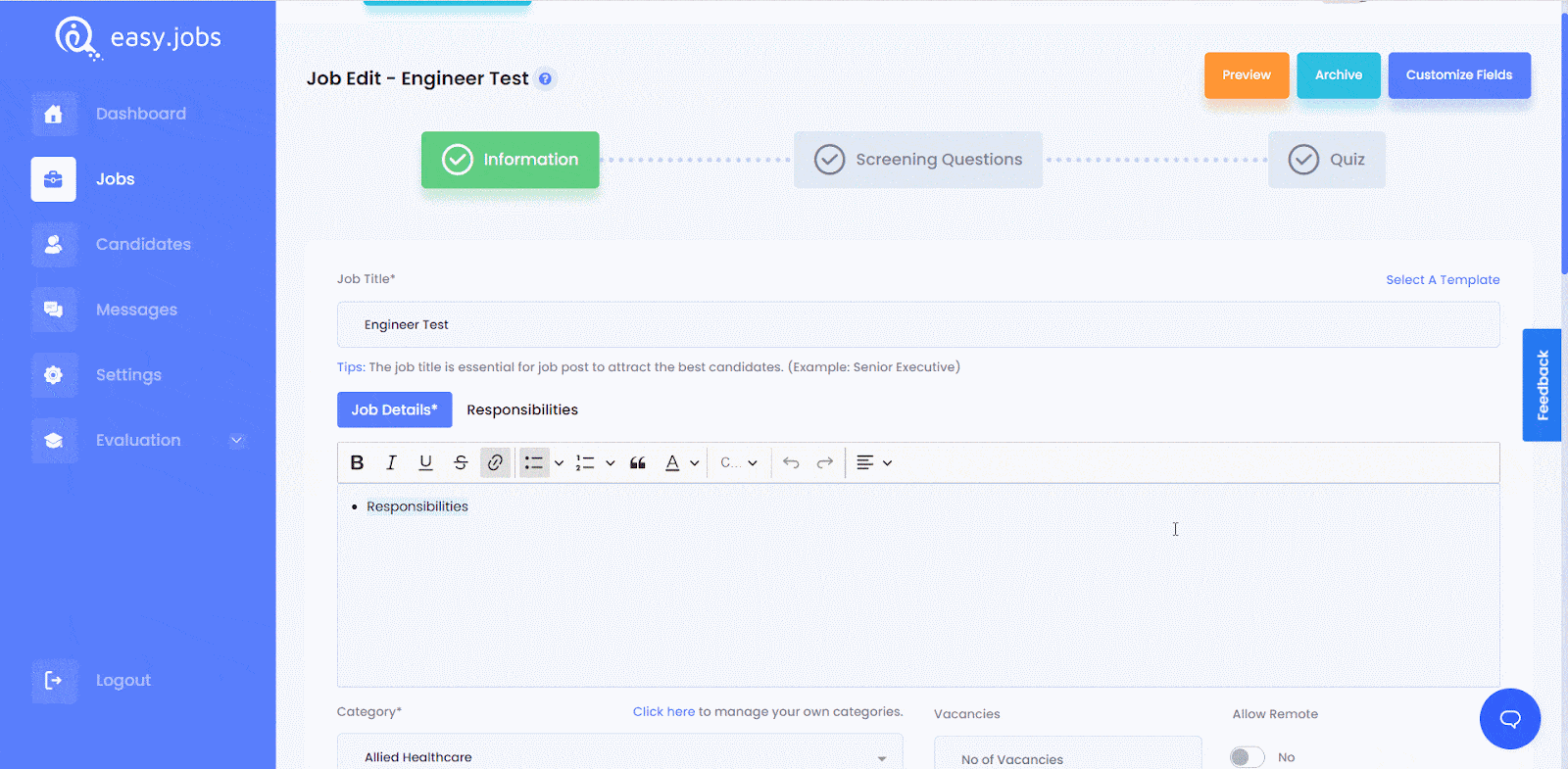 Si vous avez suivi toutes les étapes, félicitations! Vous avez appris avec succès comment sélectionner l'option d'embauche à distance dans un poste easy.jobs.If you need any help, feel free to Nous contacter ou rejoignez notre Communauté Facebook pour se connecter avec nous.