Ingrandisci è un'applicazione popolare e facile da usare per la comunicazione online quando non sono possibili riunioni faccia a faccia. Per questo motivo, Easy.Jobs ti offre la flessibilità di farlo facilmente condurre interviste remote tramite Zoom per assisterti nel tuo processo di reclutamento remoto.
Come recuperare la chiave API Zoom #
Prima di poter iniziare, è necessario recuperare l'API Zoom che è possibile eseguire seguendo questi passaggi mostrati di seguito.
Passaggio 1: Creare una nuova app nel Marketplace delle app Zoom #
Vai a Zoom App Marketplace e clicca su Sviluppo → Crea app per creare una nuova app. Ti verrà chiesto di accedere con le credenziali del tuo account Zoom.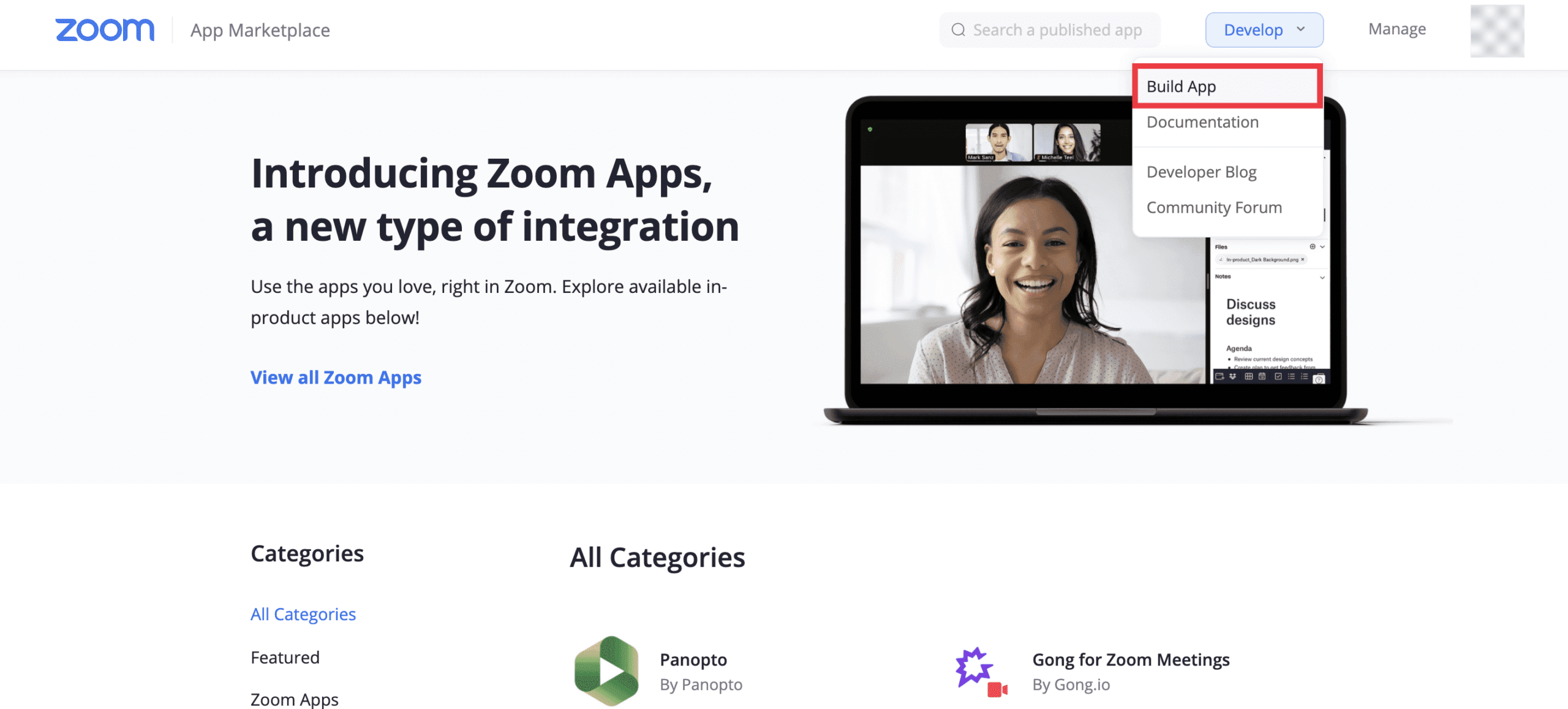 Quando viene richiesto di scegliere il tipo di app, selezionare OAuth e clicca su Creare.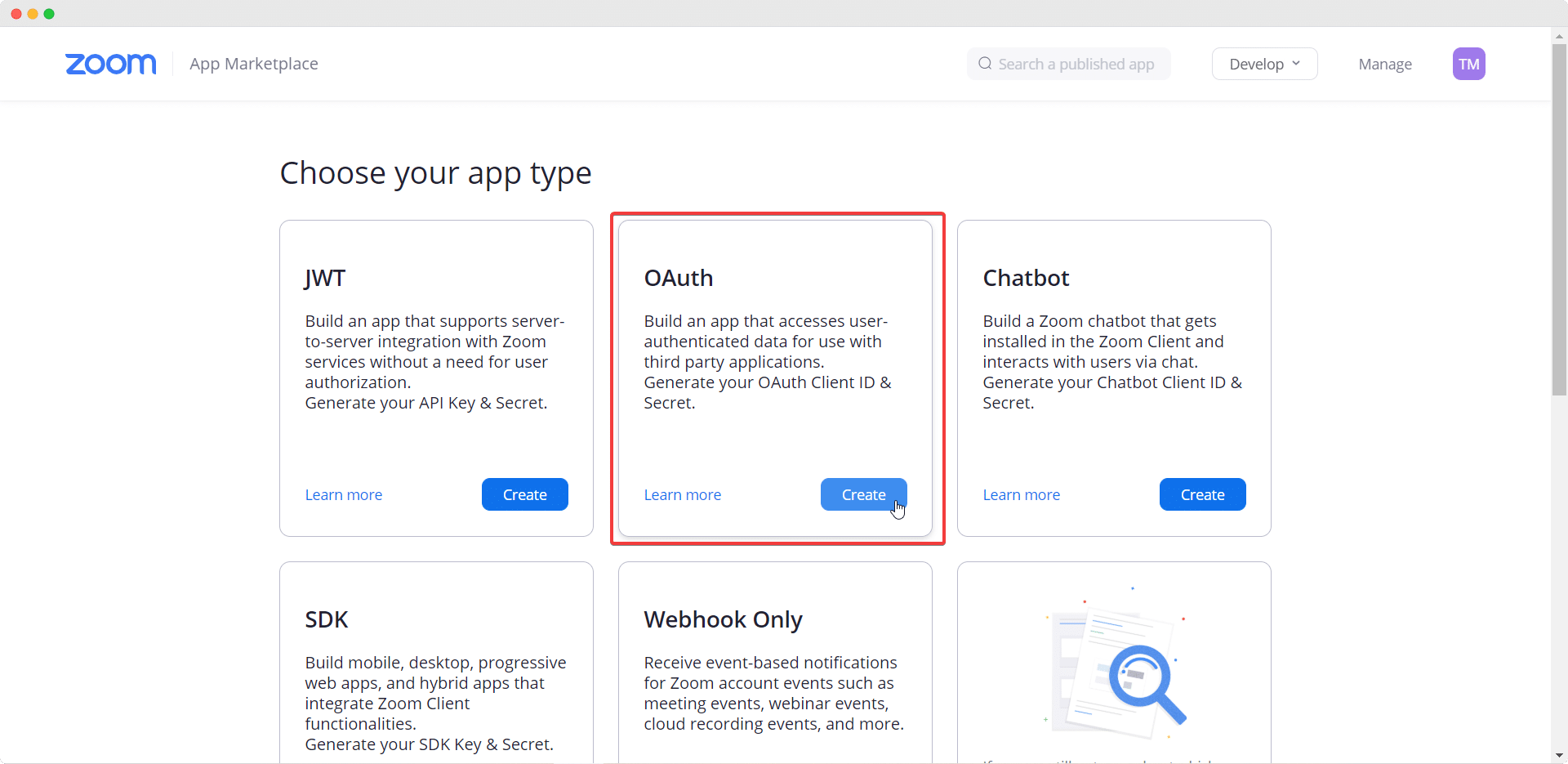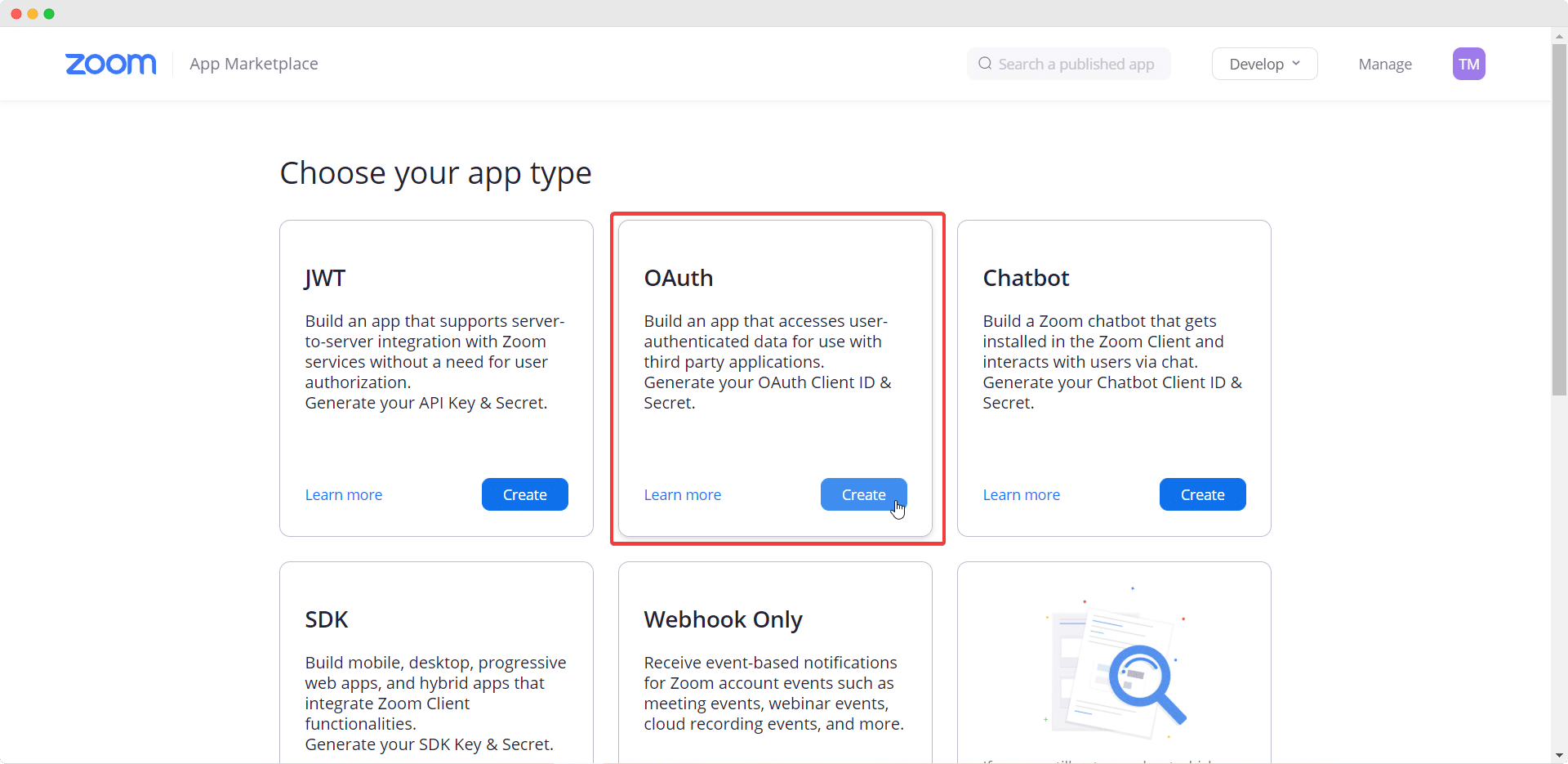 Si aprirà una finestra pop-up in cui è necessario assegnare un nome alla tua app, impostare il tipo di app su Gestito dall'utente e attivare o disattivare la pubblicazione dell'app nel Marketplace delle app Zoom. Clicca su Creare quando hai finito.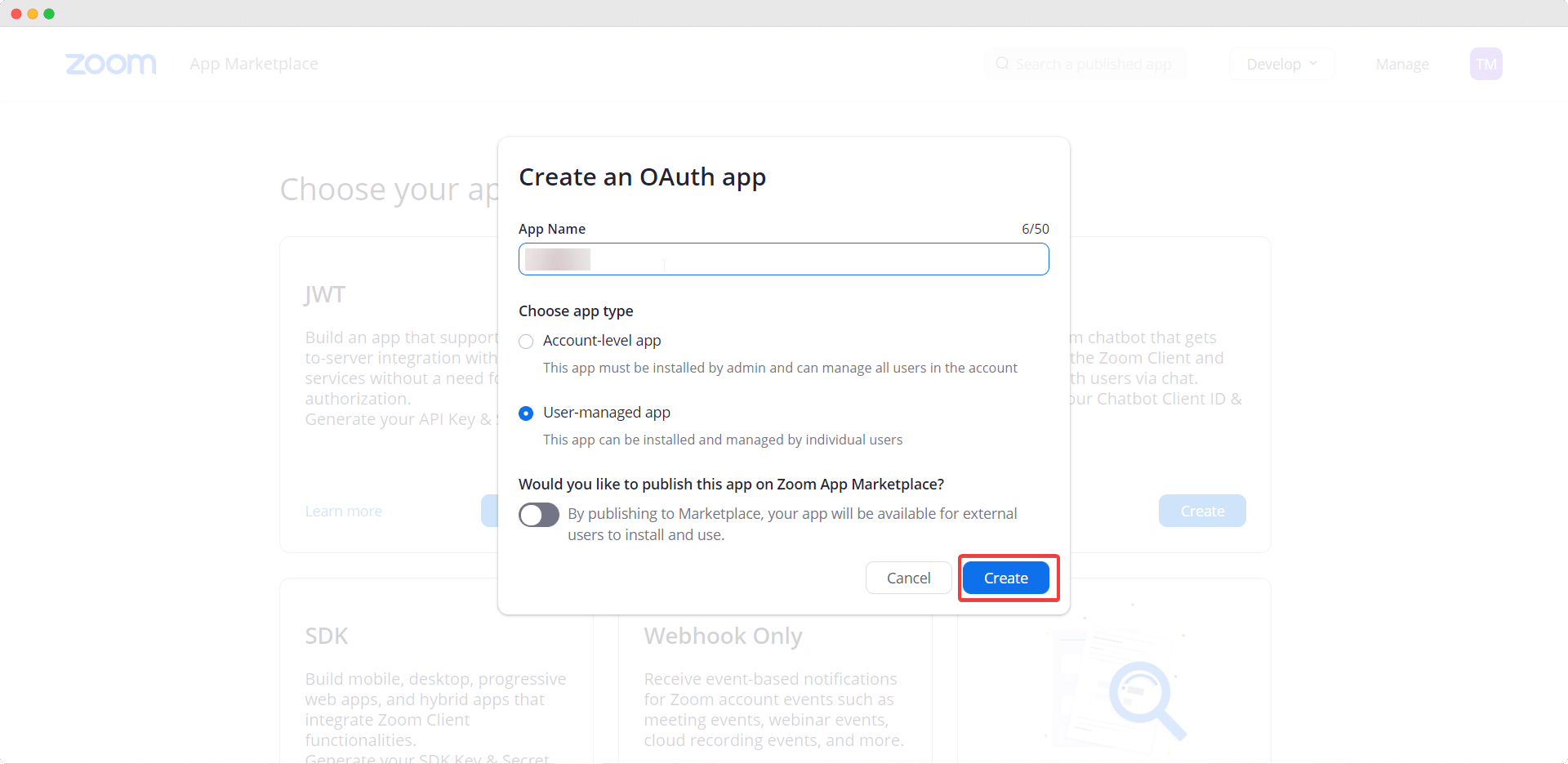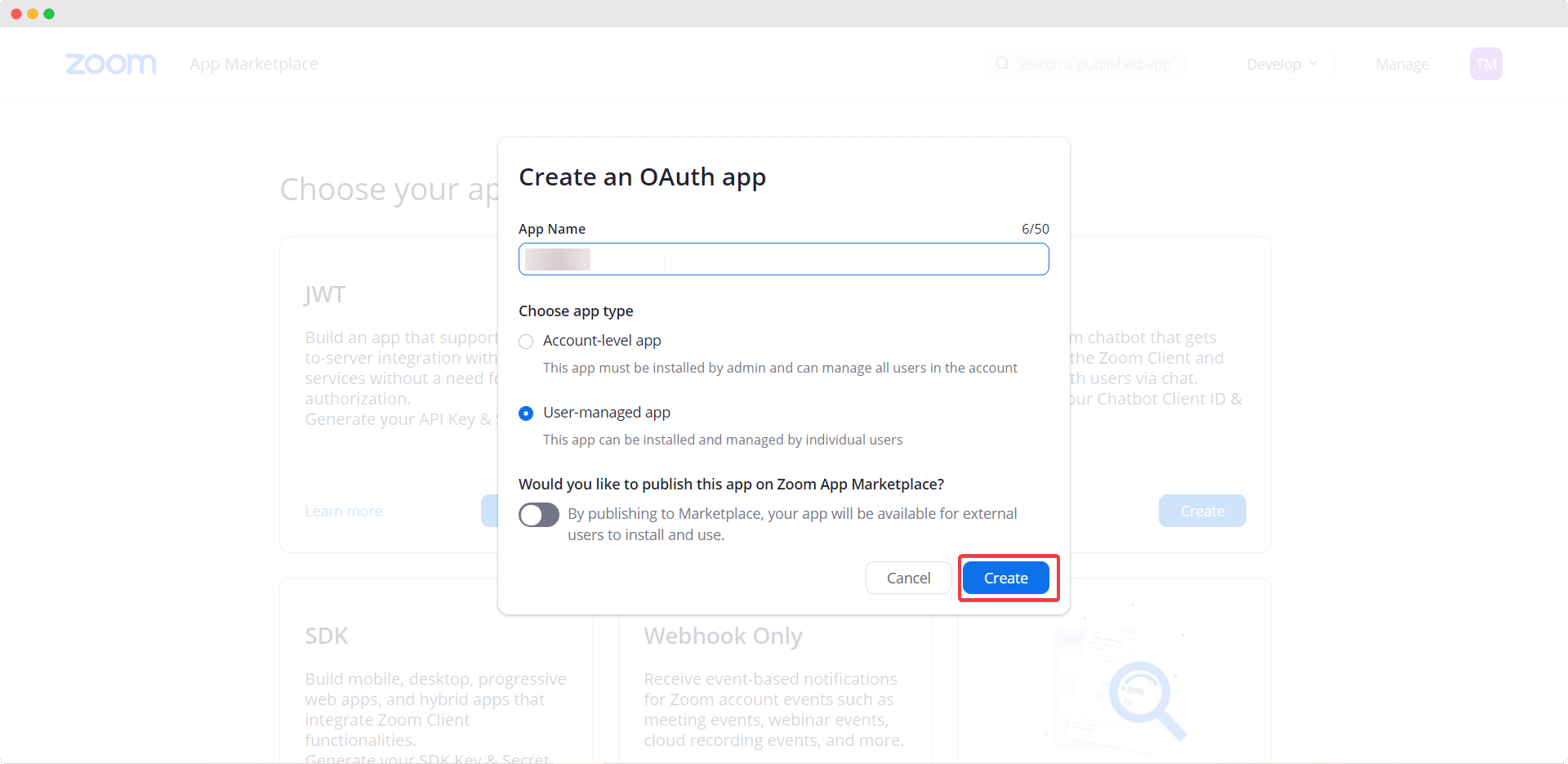 Passaggio 2: raccogliere la chiave API Zoom e impostare gli ambiti zoom #
Dopo aver completato con successo il passaggio precedente, verrai reindirizzato a una nuova pagina in cui è possibile raccogliere l'ID client Zoom e il segreto client copiandoli. Non dimenticare di aggiungere il link di reindirizzamento per la tua app nel campo di input sotto URL di reindirizzamento per OAuth and click on the 'Continue' pulsante. Per l'app Zoom, l'URL di reindirizzamento dovrebbe essere https://app.easy.jobs/remote-interview/zoom.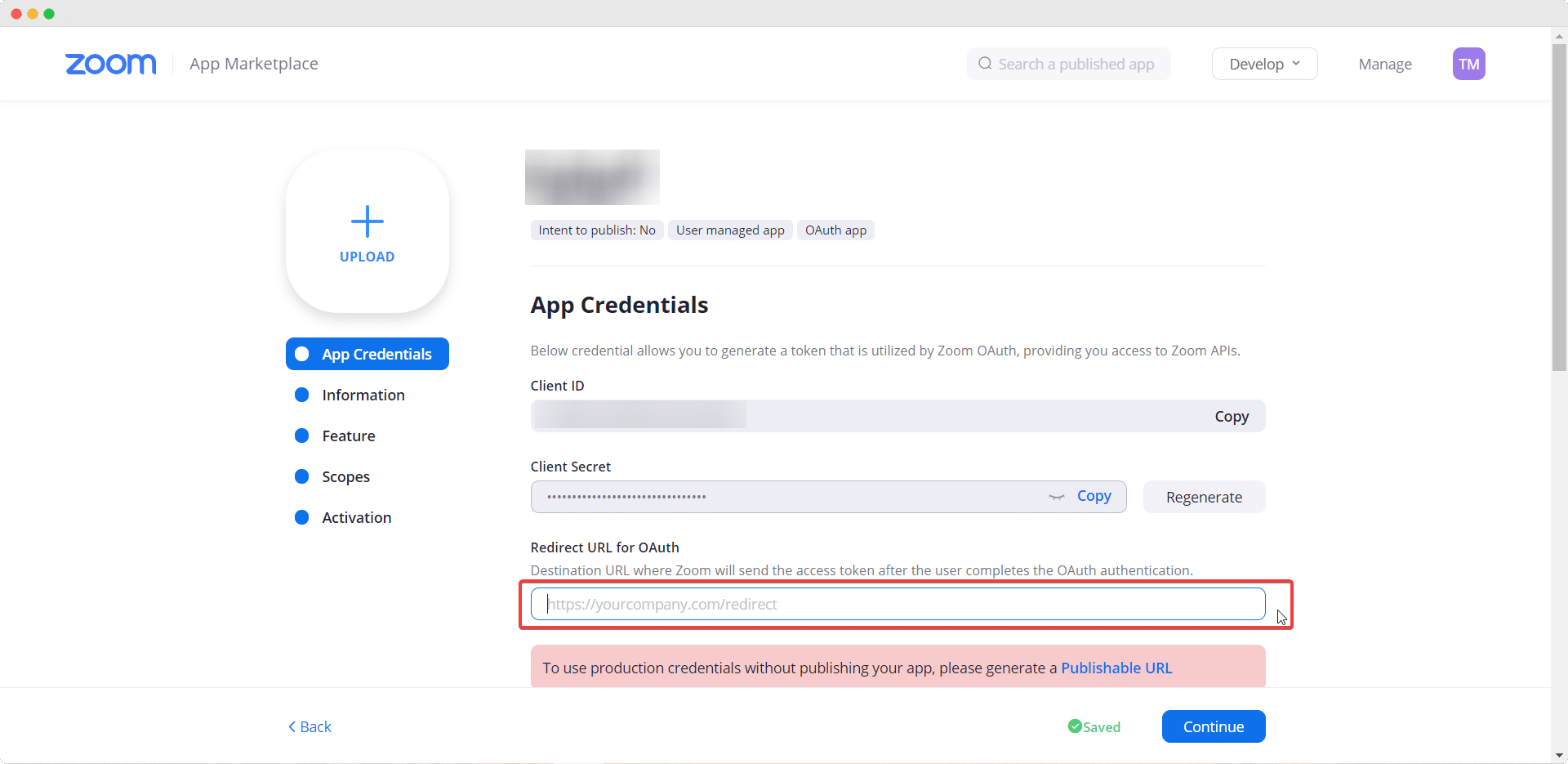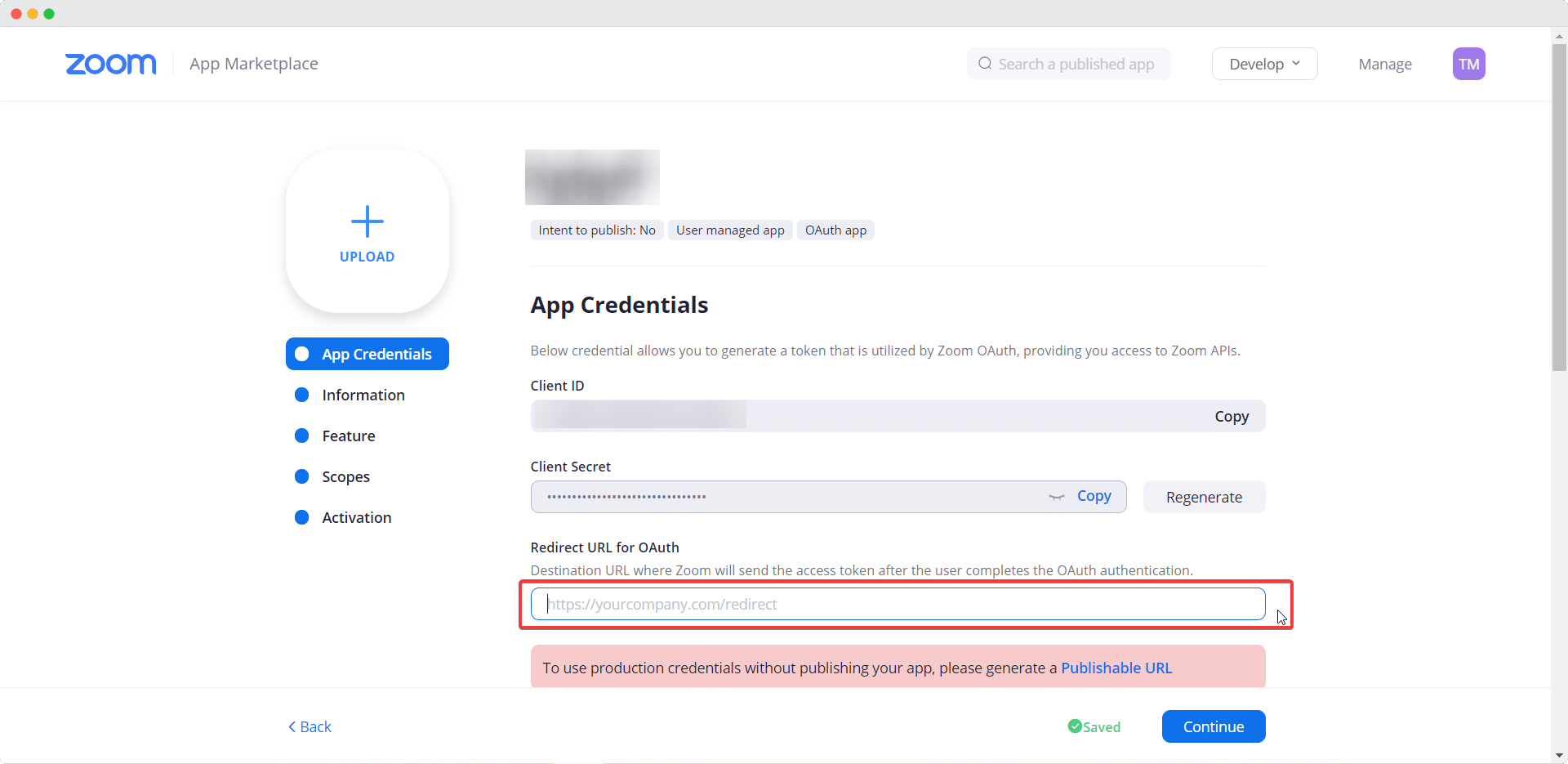 Quindi, vai a Scopes e clicca su Aggiungi ambiti so that your candidates can join your Zoom meetings for remote interviews. from scopes, select 'Meeting' e clicca su 'View your meetings', 'View & message your meetings'; then select 'User' option and tick on 'View your user information'. after selecting these options click on the 'Done' button. That's it.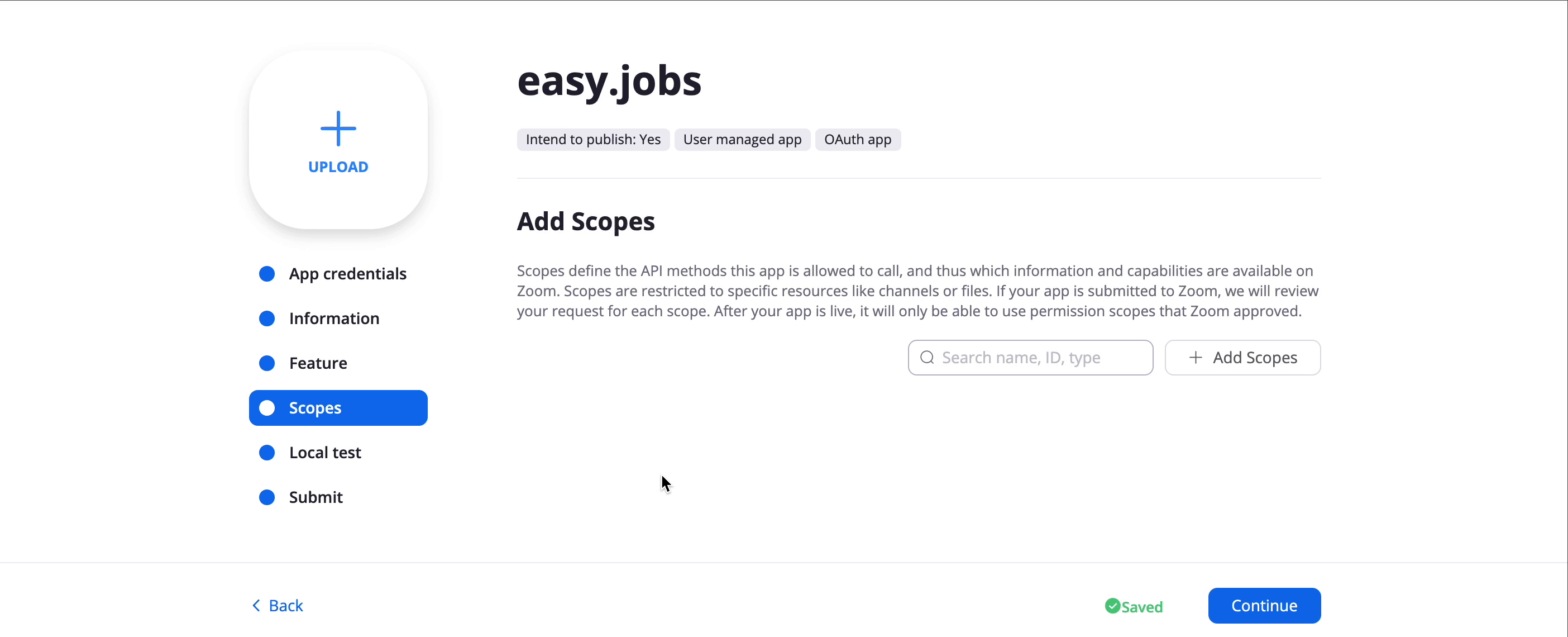 Come configurare l'app Zoom in Easy.Jobs #
Accedi al tuo account Easy.Jobs e vai a Impostazioni → Integrazioni from your dashboard. There you will find Zoom app along with other integration apps. Click on the 'Configure' button of Zoom.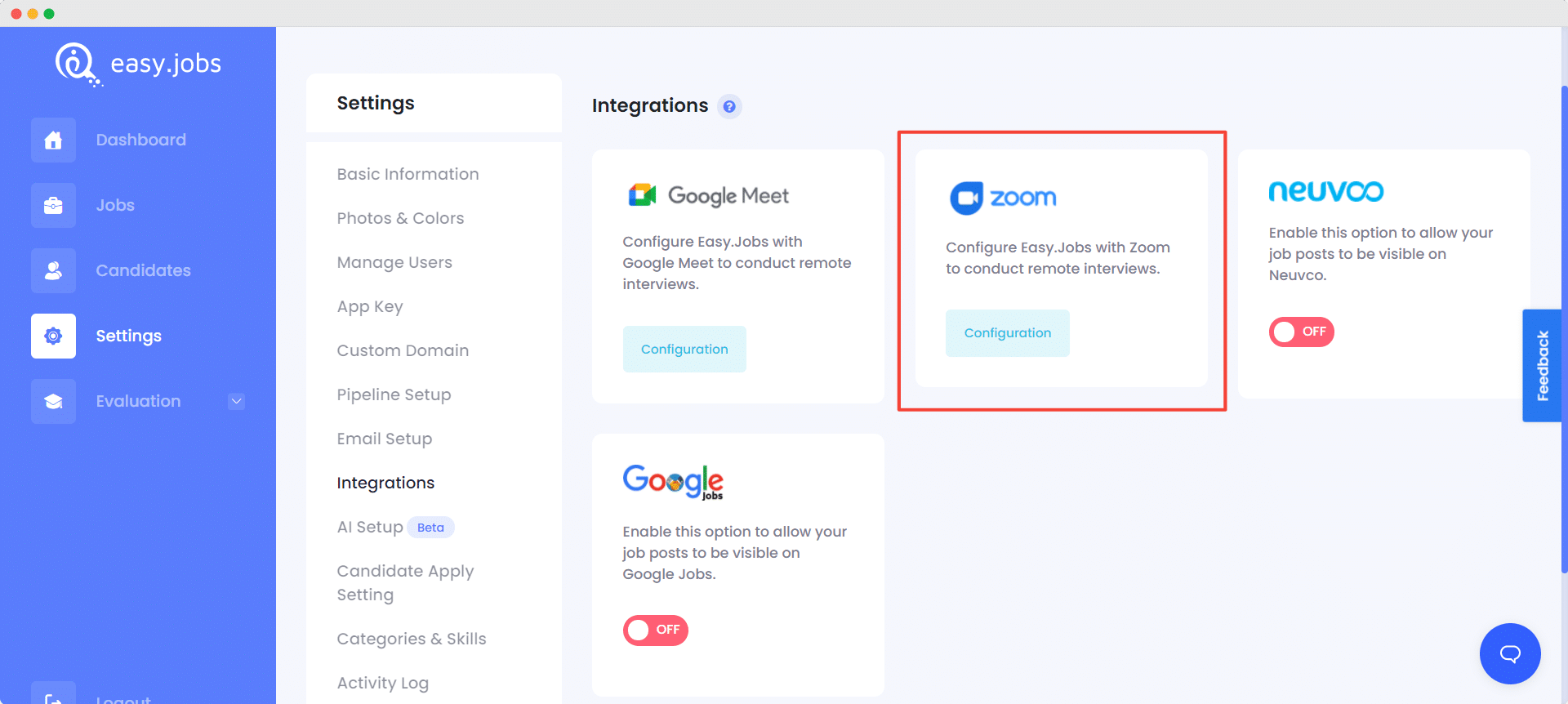 Inside the Zoom App Config section, paste your Client ID and your Client Secret which you copied earlier. Click on Aggiornare quando hai finito.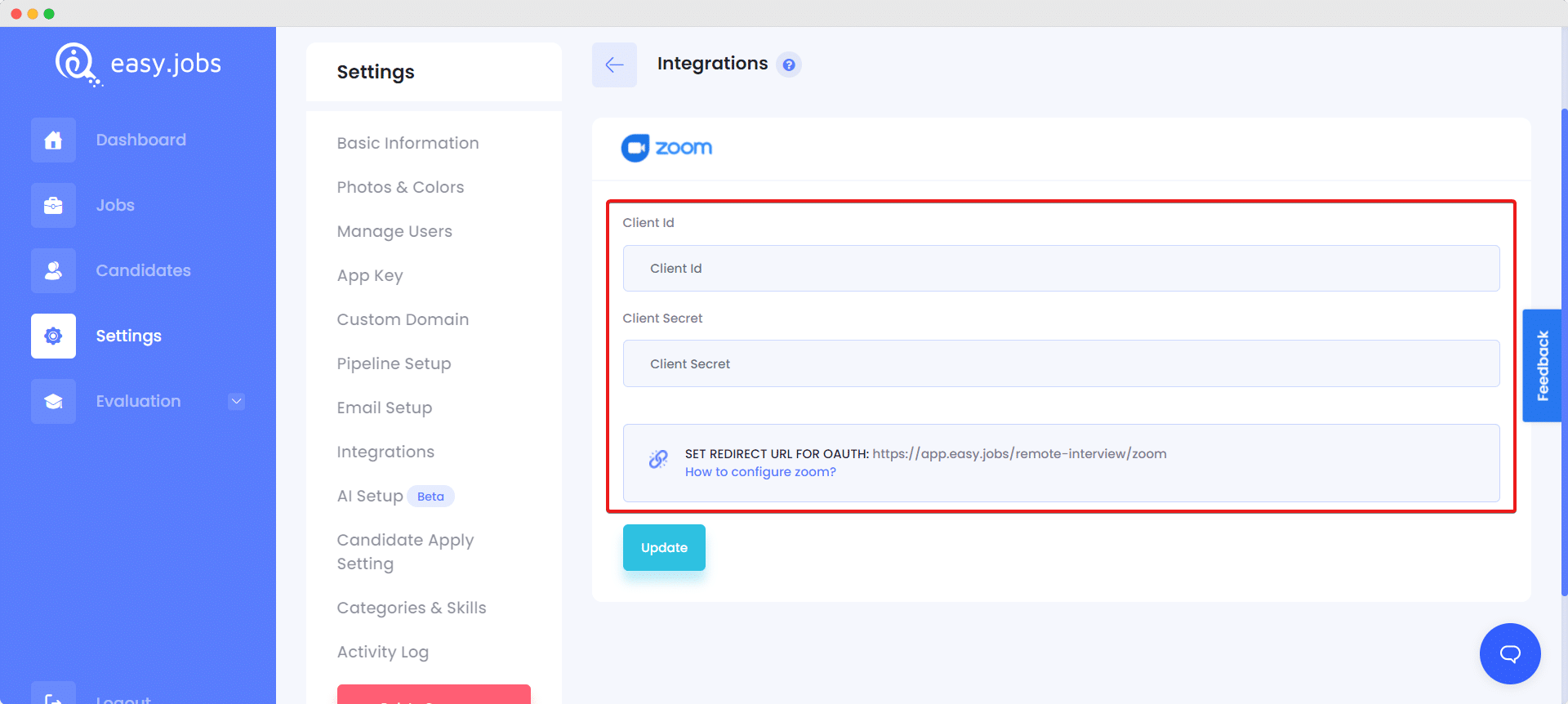 Seguendo questi passaggi, è possibile configurare l'app Zoom con Easy.Jobs per condurre facilmente interviste remote. In caso di difficoltà, sentiti libero di farlo Contattaci per ulteriore assistenza.